ViewSonic, together with Image Media, allowed us to take a tour inside the ViewSonic HQ located at Taipei, Taiwan during COMPUTEX 2016. The company showed us their latest gaming displays, workstation displays, high definition projectors, and many more.
Take the ViewSonic XG3202-C for example – a curved 1800P gaming display featuring a 144Hz IPS panel. This display requires enough graphics horse power so once this baby goes out, be ready to upgrade to at least a 4K capable GPU to make full use of the refresh rate. ViewSonic also showed us Two 4K gaming displays, specifically the XG2700 and XG2703-GS. The first one features AMD's FreeSync technology, while the second one features Nvidia's G-SYNC technology. Since the XG2700 features FreeSync, it should be cheaper.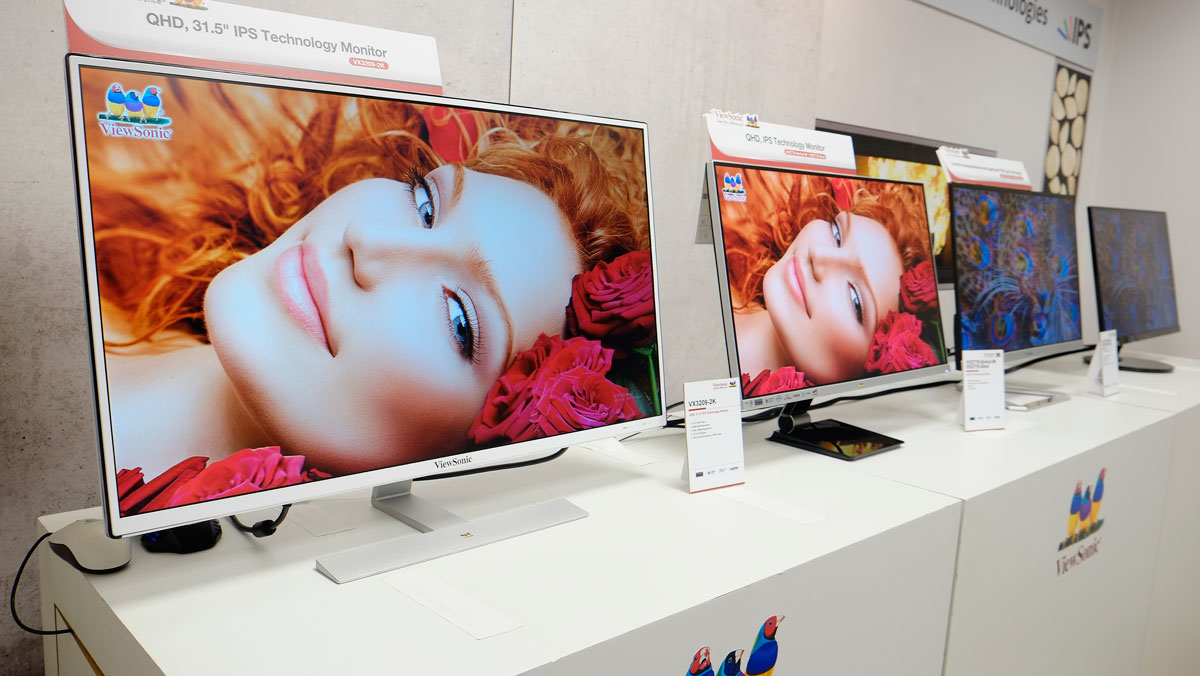 ViewSonic invigorates the VX Series line-up, with new frameless models for HD, QHD, and UHD. I'd say these displays looks really professional, and I can see ViewSonic shaping up the VX line-up with frameless displays, and elegant desk mounts – particularly with the VX2776-SMHD, and the VX3209-2K.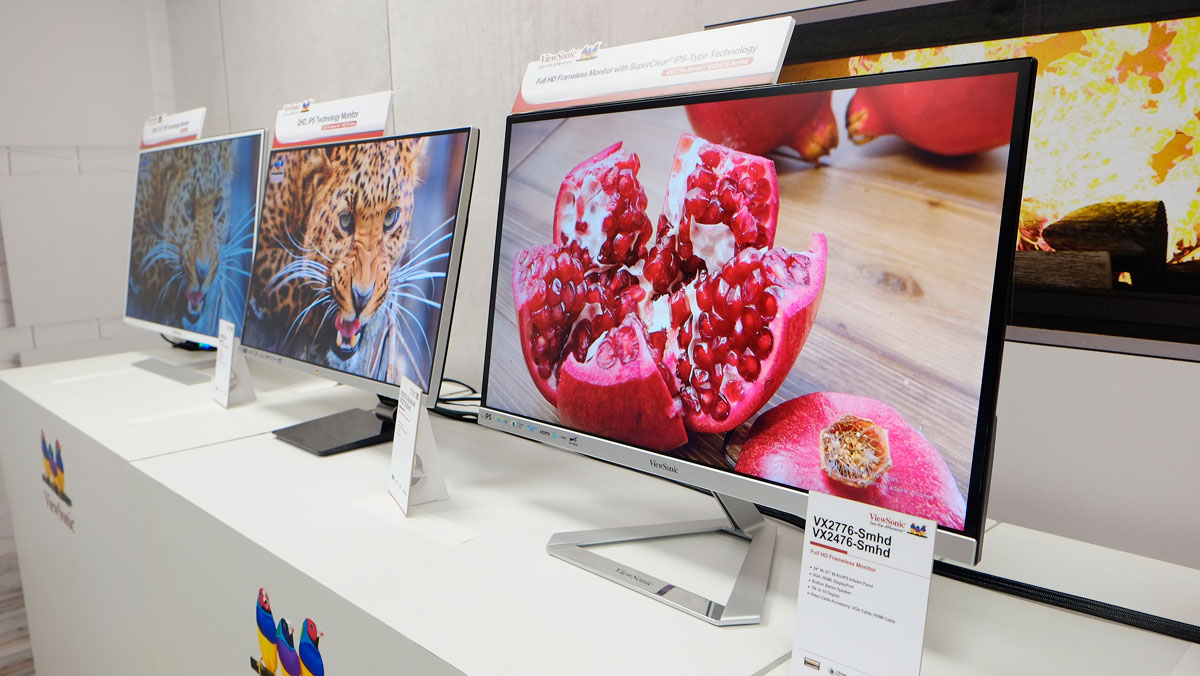 ViewSonic also specializes in Large Format Displays, or digital signages. They've got solutions for almost any form of business, particularly those that can be found inside malls, restaurants, and schools. FYI fellow Filipinos, ViewSonic is the provider of Joliibee's signages inside their fast food restaurants – and they got to demo us how it works.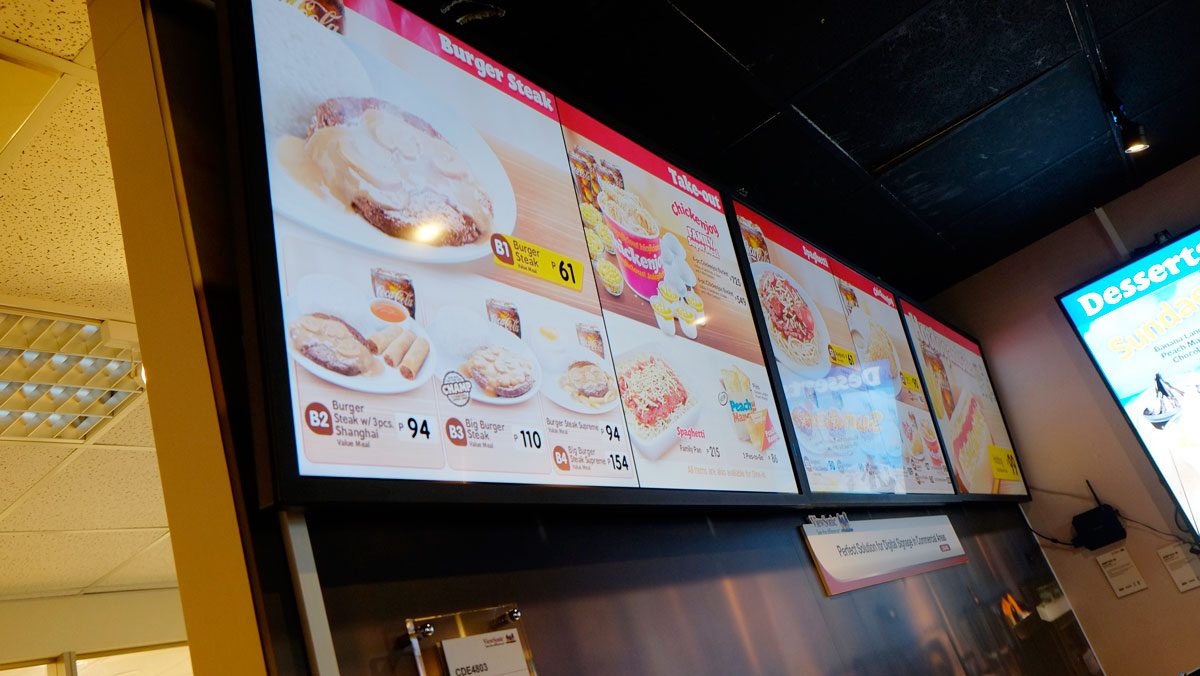 ViewSonic also specializes in projectors, and they've got Two yet to be released models with modular features – requiring zero tools to change or swap some parts. These new projectors are fairly sharp as far as image quality is concerned.
The company also showed us what it feels like to watch a video clip on their latest short throe laser projector – and boy it is sharp. We initially thought it's an expensive television but it actually is a projector just sitting pretty on a small desk.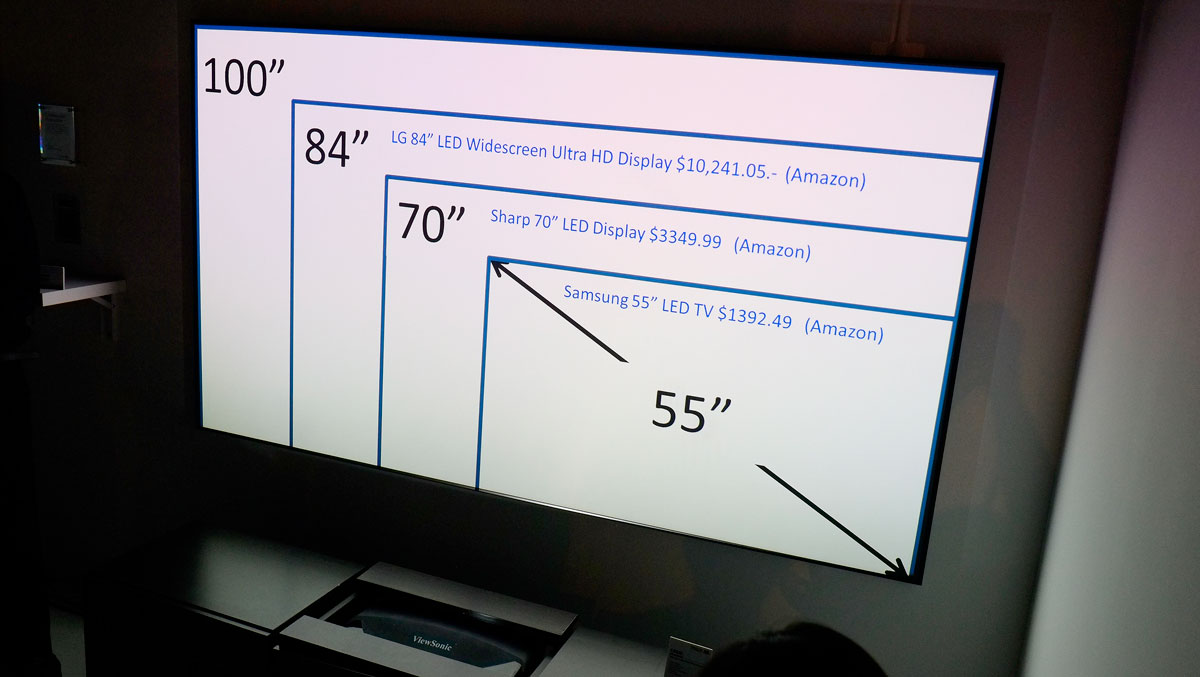 ViewSonic really is a forerunner in display technology, offering wide range of solutions for gamers, the general consumers, and businesses. During COMPUTEX 2016, they showed us what they have in store this side of the year – with solutions for just about everything.