Computer games have long ceased to be just a simple form of entertainment for select individuals, as the size of its industry reflects how impressive it became for the past few years. With the developments in mind, the latest gaming solutions require better system requirements with significantly improved graphics and effects in place.
Fidelity, performance and mobility considered nothing really comes close to gaming laptops. Not all people are ready to buy them though since such mobile personal computers are quite costly. That said, let's take a look at their main advantages and disadvantages. See if the pros outweights the cons for your own judgement.
Almost Unlimited Gaming Opportunities
The latest high-end gaming laptops can run almost anything, to the point that there's no need to configure any specific settings. Despite being portable, such laptop like this can handle very demanding games. Moreover, even though such a computer is branded as a "gaming laptop", you can effectively use it for work related tasks – not to mention simple browser apps, such as slots Canada. That of course also includes searching the web, watching movies and doing meetings online with smooth operation emphasized. Tasks are just much faster due to the strong hardware required by gaming laptops.
Mobility of the Device
Mobility is quite possibly the most significant benefit of a laptop. You don't have to stay in front of your personal computer, just take your gaming station with you and launch your favorite game wherever you are. The main thing is to keep the charger with you at all times and ensure that there's a socket nearby for whenever you need to charge.
Minimal Additional Expenses Since It's an All-in-One Device
When you shop for a desktop computer, you usually think about buying a monitor, keyboard, mouse, speakers and many other additional peripherals geared for gaming. In case of gaming laptops, you usually get most of these out of the box with no additional purchases required.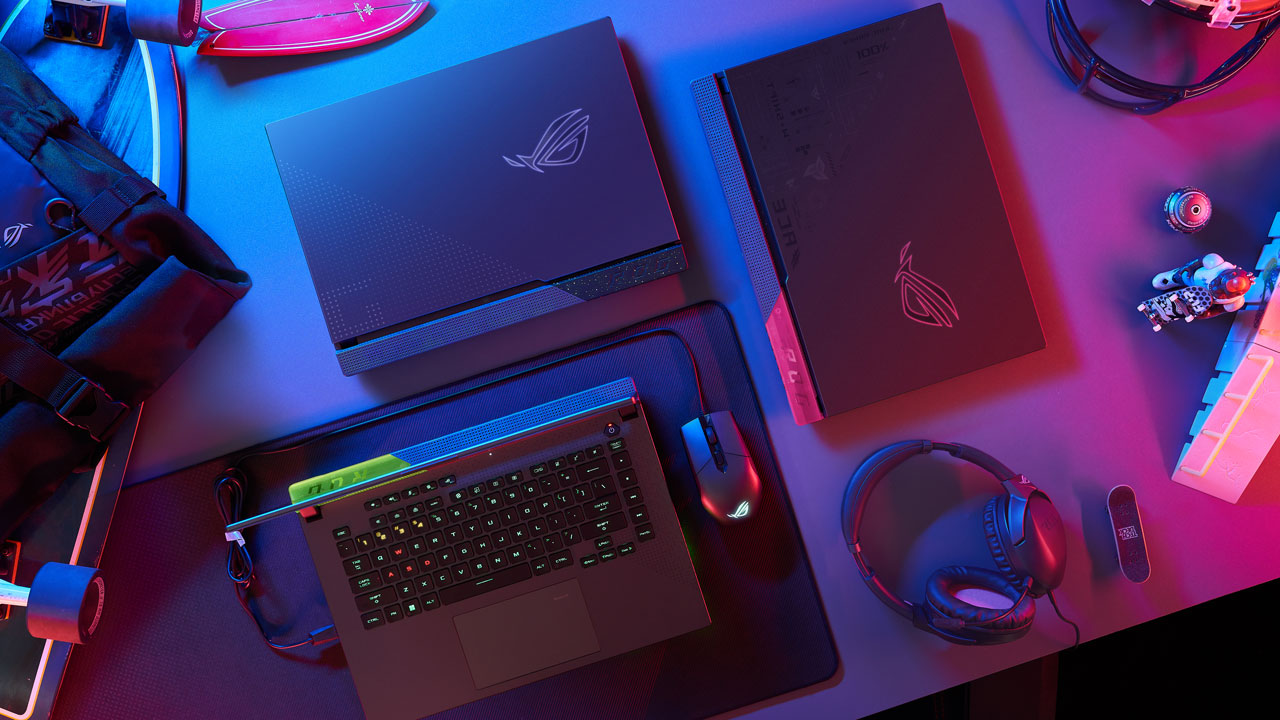 Now according to Forbes, the best options or rather, game ready out of the box that are now available in the market includes offerings from brands like Asus, Razer, Dell and so on.
It Takes Up Little Space
Even the biggest gaming laptops occupy a comfortable amount of space – folded or not. In contrast, a desktop computer requires a decent sized table to house the system, monitor, keyboard, mouse and speakers to name a few. In case of a gaming laptop – even the biggest one, you don't need a lot of space, which is extremely convenient when you have a small flat or where saving space is required.
However, besides all the benefits, they have some disadvantages that are also worth mentioning.
They Often Get Hot
When a gamer actively plays a demanding titles, they may notice that their laptop gets a bit hot. With such a tiny space, one should expect compact cooling solutions in place. To avoid such an unpleasant situation, gamers often face the need to buy additional accessories to cool the device or maybe limit the frame rate so the graphics processing unit wont keep running at its maximum – same could be applied for the microprocessor.
A Smaller Monitor
Although the performance of a gaming laptop is excellent, the screen size still leaves much to be desired. The maximum possible option nowadays is around 17 inches and some experienced gamers claim that this is still not enough. Some wager that monitors starting from 24 inches are considered the starting point to get better experience, which is unfortunately not possible with an off-the-shelf gaming laptop.
A Gaming Laptop Is Costly
The prices for such devices are usually much higher compared to a personal computer with equivalent specifications, so not everybody would want to or could afford it. While professional gamers state that such a purchase is definitely worth it, each user should consider all pros and cons first. After all, you are to decide for yourself if the price of a gaming laptop is worthy or not.