75, 000 Pesos G-Sync Monitor Lands In The Philippines
ASUS ROG just released the much anticipated Swift PG348Q gaming monitor in the Philippines – a 34 incher G-SYNC enabled Ultra Wide Gaming Display. Designed for panoramic gaming experience, the ASUS ROG Swift PG348Q puts other display to shame with a curved IPS display in 21:9 aspect ratio.
The display also features a 100 Hz refresh rate, with a wide 3440 x 1440 resolution, so you better have a good graphics card with ample memory to drive this display to its fullest capabilities. At 75, 000 Pesos there's no reason to pair it up with a measly GPU anyway, but at that price point, it's hard to justify spending your hard earned cash so ASUS is certain to capture the hearts of gamers with the looks to back the display up. What we're talking about is the gaming centric yet flowing appearance of the display with nice curves, good color scheme, and built-in LED effects. That 3 prong stand is sexy as heck.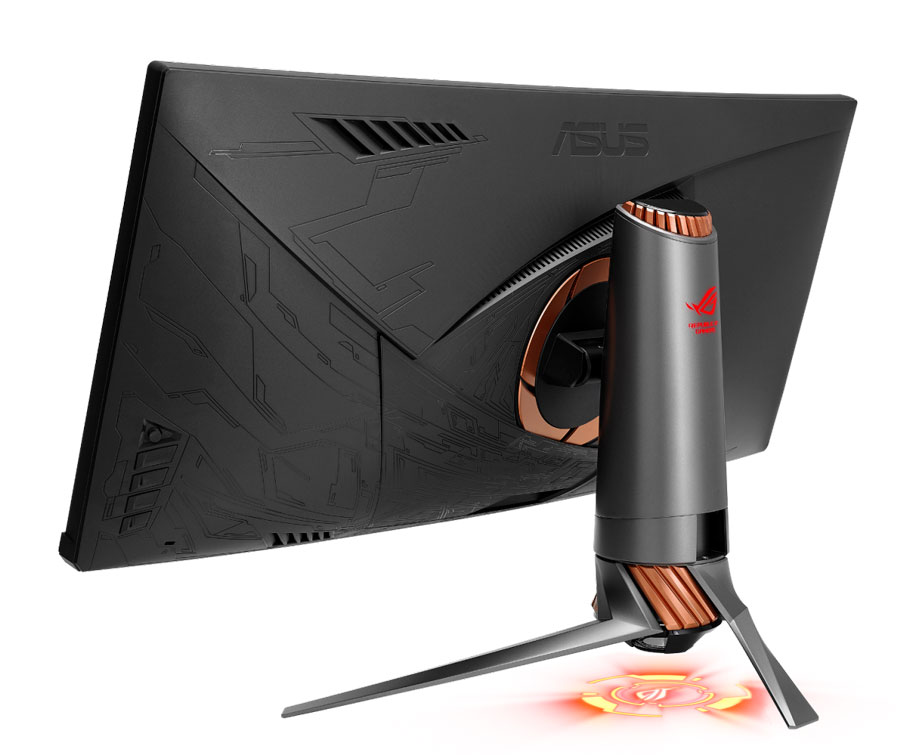 If it's really hard for you to justify more than 70K PHP for a full blown gaming display, ASUS had 3 more ROG Swift models to choose from with a more conventional aspect ratio and pricing. The ASUS ROG Swift PG348Q is now available through various retailers nationwide at around 75, 000 Pesos. Learn more about it HERE.
PG348Q
PG27AQ
PG279Q
PG278Q
34-inch curved panel with IPS technology
27-inch panel with IPS technology
27-inch panel with IPS technology
27-inch panel with 1ms response time
Ultra-Wide QHD
3440 x 1440
4K UHD
3840 x 2160
2K WQHD
2560 x 1440
2K WQHD
2560 x 1440
100Hz refresh rate
60Hz refresh rate
165Hz refresh rate[1]
144Hz refresh rate