YouTube has exploded over the past few years with millions of hours watched every day. Not only that, content creators are starting to make hundreds of thousands of dollars monthly and the top paid YouTubers make several million. No wonder why everyone is trying to get their own YouTube channel started.
If you are looking to create your own, there are a few things you need to consider. You must determine what content you are going to create. No channel can survive if it does not have a focus. Once you have determined the content you are going to make, you have to determine what equipment you are going to use to capture and edit it. This can be a tough decision to make with so many products out there. Here are a few basic pieces of equipment necessary to help start your YouTube channel:
An HD Camera/Webcam
No setup is complete without a webcam or a camera for the viewer to see you. A webcam is a necessity and creates the perfect combo with a microphone. Just like mics, a low quality or pixilated camera will leave viewers leaving your content in search of others, especially if your content is based around high quality videos and landscapes. No one wants to see a blurry face also, and with how readily available HD webcams are, there truly is no excuse for not getting one. When a viewer sees your face, they are much more likely to connect with you and stick around to watch your channel. A voice alone does not paint a picture of who you are. If you are looking to get your YouTube channel started, make sure that you have a good camera that is capable of capturing shots and displaying yourself for games.
A High Quality Microphone
This first entry is a no brainer. No matter what content you plan on creating, you need a high quality microphone to capture that sound. If you are a musician or a singer, looking into a professional studio microphone will help give you that clear sound without too much compression. If you are looking to create travel blogs, Go Pros do a great job at capturing crisp sound. They can work underwater as well, allowing you to not skip a beat.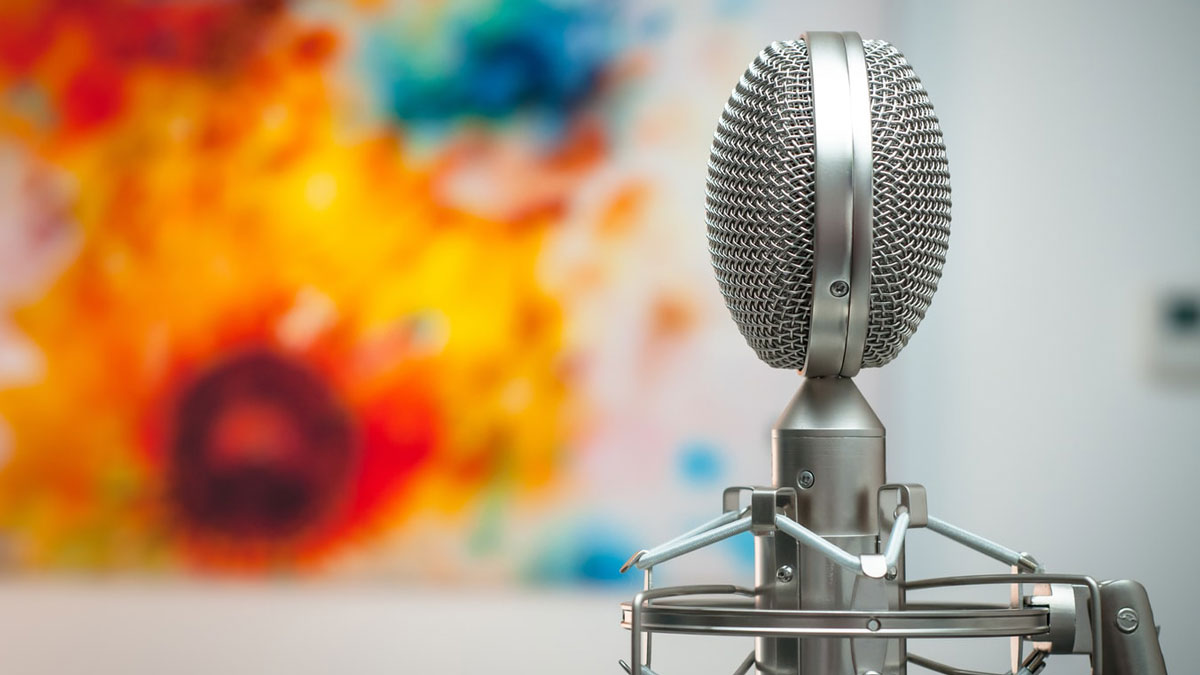 With how travel blogs are blowing up these days, this is something to strongly consider. Therefore, make sure you get yourself the right kind of microphone that can withstand tons of travel, is portable, and is built to last. If travel isn't your thing, you can create content right from your own house playing video games or making commentary. Once again, your voice is one of the main selling features of your channel and those that do not have a good microphone or no microphone with their content often get skipped over. Don't let your YouTube channel fail before it has already started, get a high quality microphone and start it off on the right foot.
Editing Software
YouTubers are stepping their game up each and every day to create top notch edited content. There truly aren't many YouTubers out there who do not edit their content, and if there are, they are probably never going to be discovered. Getting good editing software and learning how to use it can help you create smooth transitions within your channel, add funny effects, and overall create a professional atmosphere about what you are creating.
Although people do not expect perfection when looking at your content, they expect to see that you care and have put effort in. Editing your content with good editing software is important when starting a YouTube channel.
A Capable Computer
Finally, you will need a machine that can handle all the work you are going to do on it. Your PC is your workstation and you need to ensure that It can handle the editing software you are putting on there, along with all the videos, photos, and sound clips you are going to add. Without a good workstation, you will never be able to put out quality content. Invest in a capable computer to make sure it can meet your needs.
Starting and maintaining a YouTube channel can be a stressful, but fun job. Always remember to have fun while doing it and don't go into it expecting to get rich instantly. This is a job that requires a ton of work, luck, and the right equipment to get done. Make sure you get yourself a microphone, a webcam, some editing software, and finally a PC to handle all of the work. If you have all of these, you are on the right path towards creating a good YouTube channel. What content are you going to create?