SSD Cooler, Quick Release Bracket and Many More
CRYORIG at COMPUTEX 2018 showcased their latest products, with the Frosbit M.2 SSD Cooler and a new quick release bracket for CPU cooler being one of the highlights. The company also showcased their latest RGB fans, a slew of CPU coolers and many more.
CRYORIG Frosbit M.2 SSD Cooler
Perhaps the star of the show, the Forsbit M.2 SSD Cooler is an ingenious way to cool your SSD – especially NVME based storage devices where thermal throttling is a concern. Made up of 3 main parts, the Frosbit is easy to install and allows the user to re-orient the heat-pipe. This allows the Forsbit to be installed even on areas where the M.2 slot is near the PCI-E slot.
At 72mm, the Frosbit is capable of cooling your usual M.2 2280 drive both front and back. It looks cool too, even surpassing some active cooling solution we've seen at COMPUTEX in terms of aesthetics. Speaking, if your current OEM solution seems bland enough, the Frosbit could be an endearing replacement, especially with its 12W heat dissipation performance.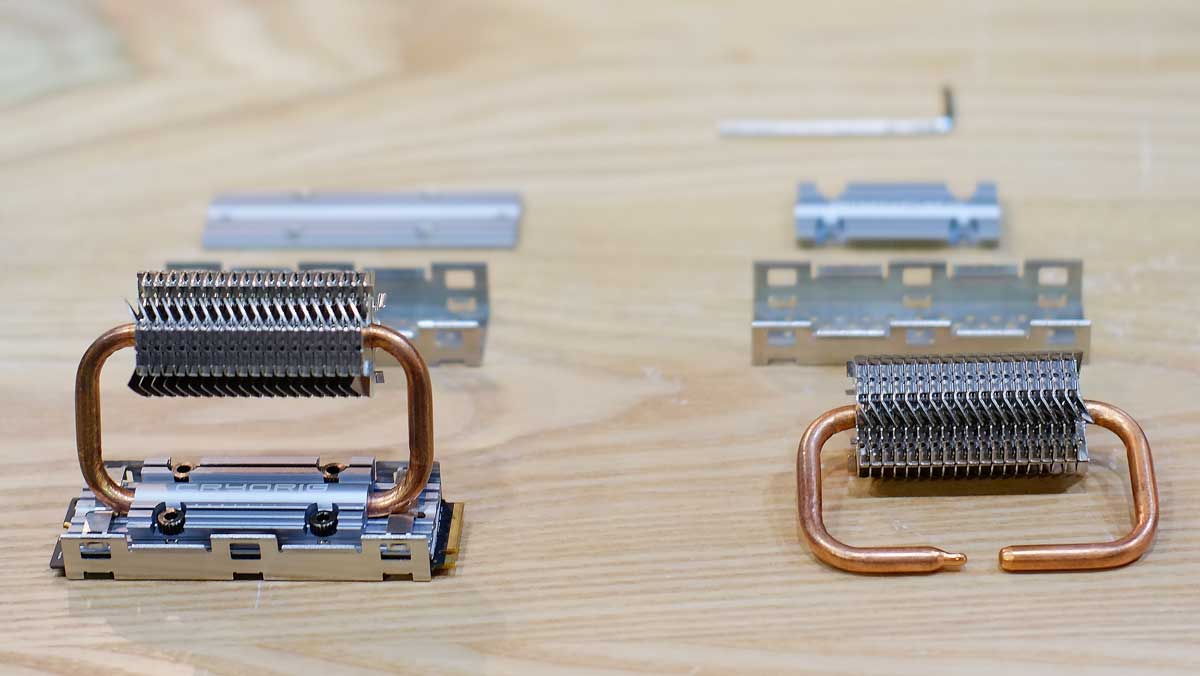 CRYORIG Quick Release Bracket
We don't actually know the official name of the concept, but CRYORIG had a working quick release bracket for CPU coolers at COMPUTEX as well. This is excellent for benchmarking and is one way to look at where components are going in the next few years.
What's great about this new quick release bracket is its compatibility with the current CRYORIG coolers in the market. That said, CRYORIG could easily sell this one off as an optional accessory if you need the functionality. It's something that I will do personally, since I use the C1 Top Flow cooler as a solution for my test system.
CRYORIG H7 Ultra RGB and Crona 120
Of course, it wouldn't be 2018 without some RGB love. That being said, CRYORIG also updated their H7 series with the H7 Ultra RGB. This one comes with the Crona 120 fans, which is a real sight to see. The Crona 120 had its own controller and remote, plus it supports on the fly switching between speeds (up to 1600RPM) and color adjustable lighting effects.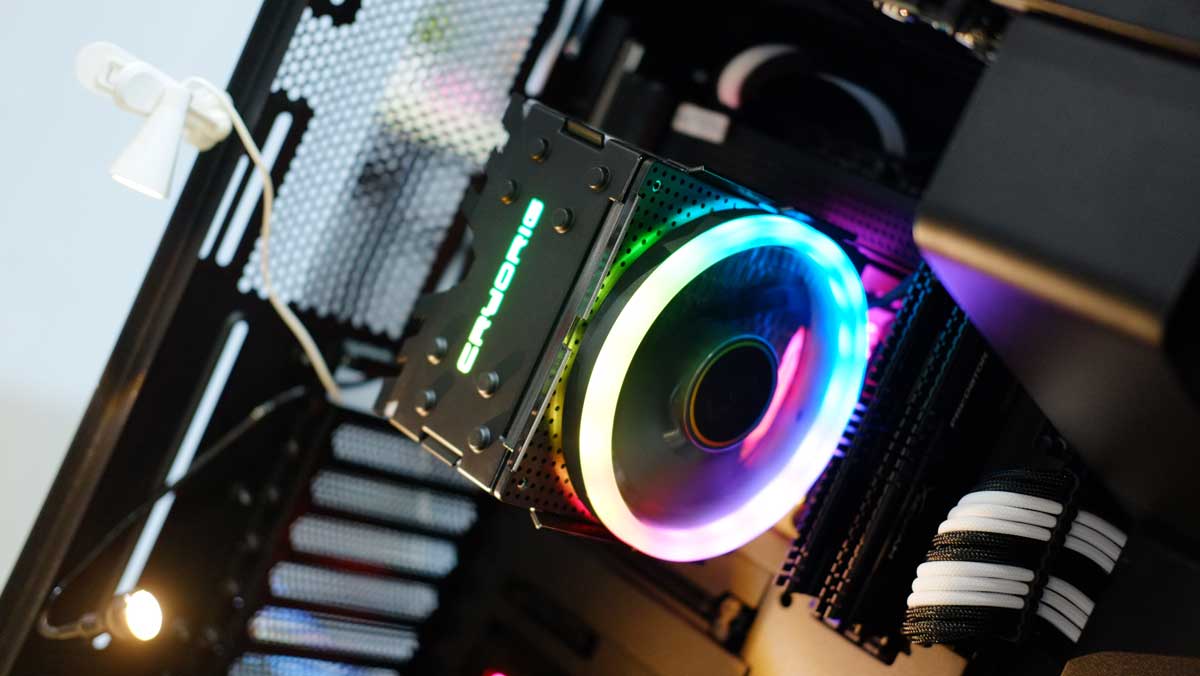 Best about the fan though is its capability to work with the current RGB lighting options found on your favorite motherboards. As for the H7 Ultra RGB, it features a 160W TDP and 4 heat-pipe units. That's 20W better than the previous H7 model.
Full Copper CRYORIG C7 Cu Cooler
CRYORIG also previewed the recently announced C7 Cu full copper cooler. This is intended for SFF PCs and if you love the original, then this one should be easy enough to like. For an instance, it has a TDP of 115W, allowing it to feature a 15% improvement over the original's performance.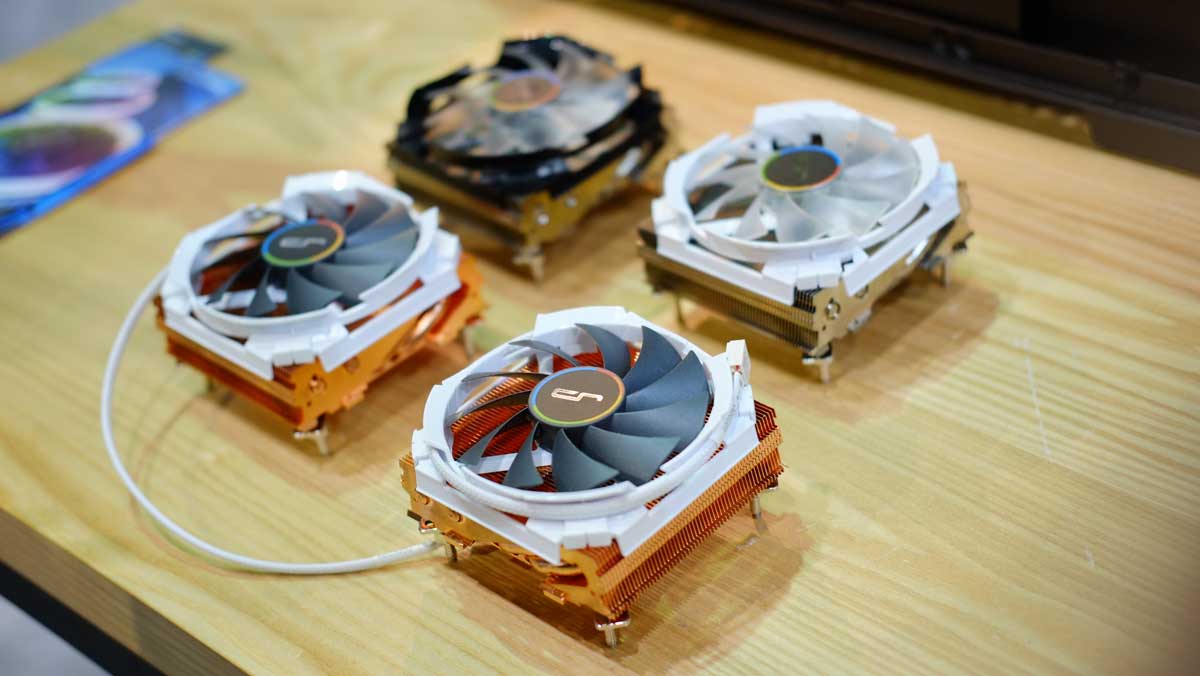 Learn more from the official CRYORIG Facebook page.