ECS at COMPUTEX 2016 is going for the minimalist approach, but it doesn't mean that the company is regressing their line-up this 2016. Actually, ECS is pursuing a a new road with TV Wall solutions, and mobile accessories together with a refresh of their motherboard and LIVA Mini PC line-up.
First off, ECS introduces us their latest LIVA models – with Intel Apollo based ones such as the LIVA-Z. These little power houses have astounding connectivity with at least 4 USB ports (3x Standard + 1x Type-C), Dual Gigabit Ethernet, WiFi and BT 4.0. It is completely fanless and as small as your typical media hub. I can see this becoming a personal network storage system.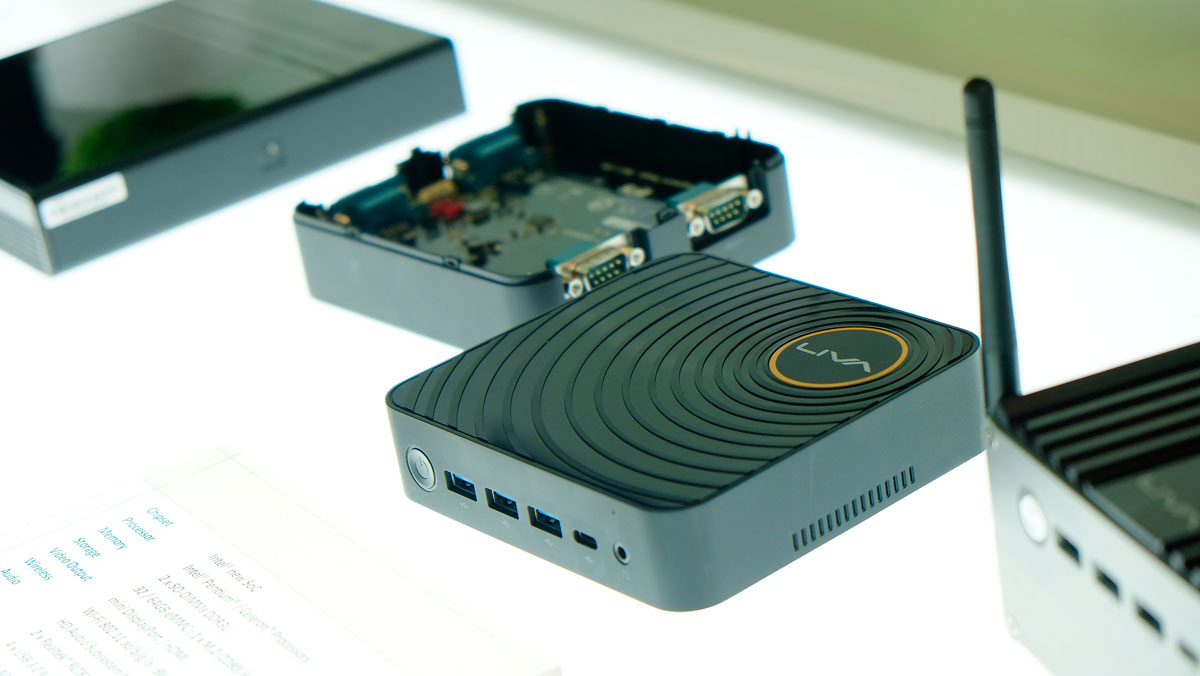 ECS also intros larger LIVA and SFF models, with the dimensions of your typical external DVD drive. These are more powerful compared to your standard LIVA models.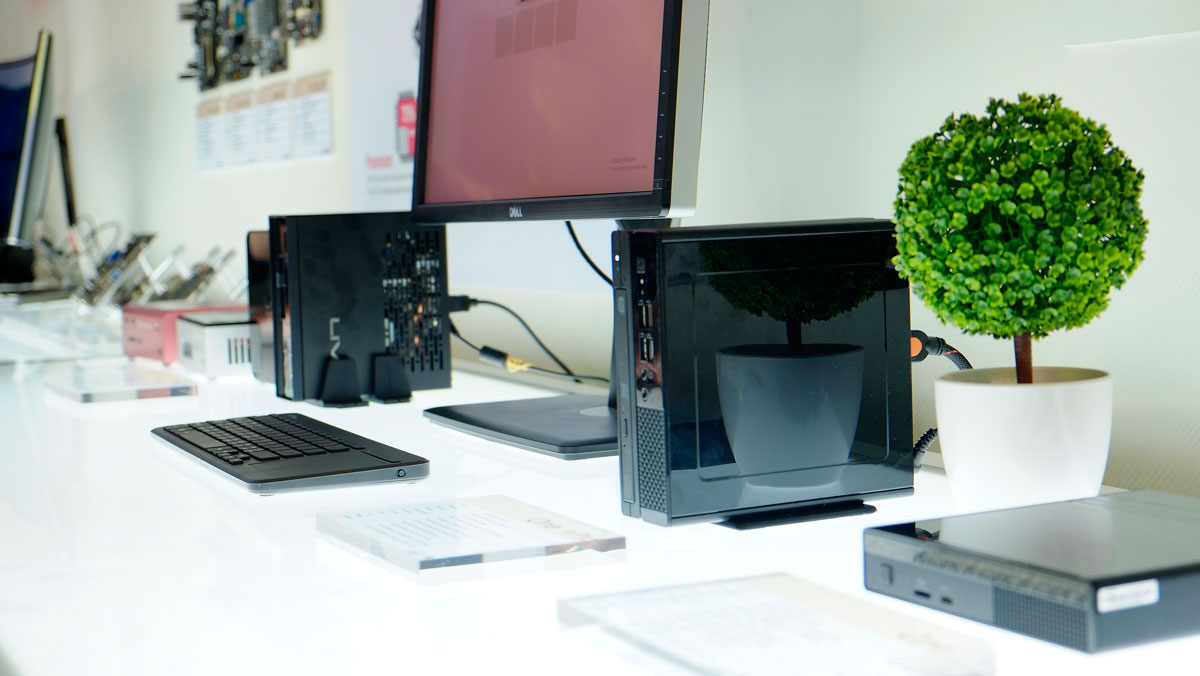 ECS re-introduces their gaming motherboards, with the Z170 LIGHT SABER. This Z170 chipset based motherboard supports Intel's latest Core Series CPUs, with Killer NIC for the LAN, and RGB enhanced PCB gout isolating the audio solution. Next to it is the Z170IU-C43 ITX motherboard that fully supports the latest generation Intel CPUs with overclocking support.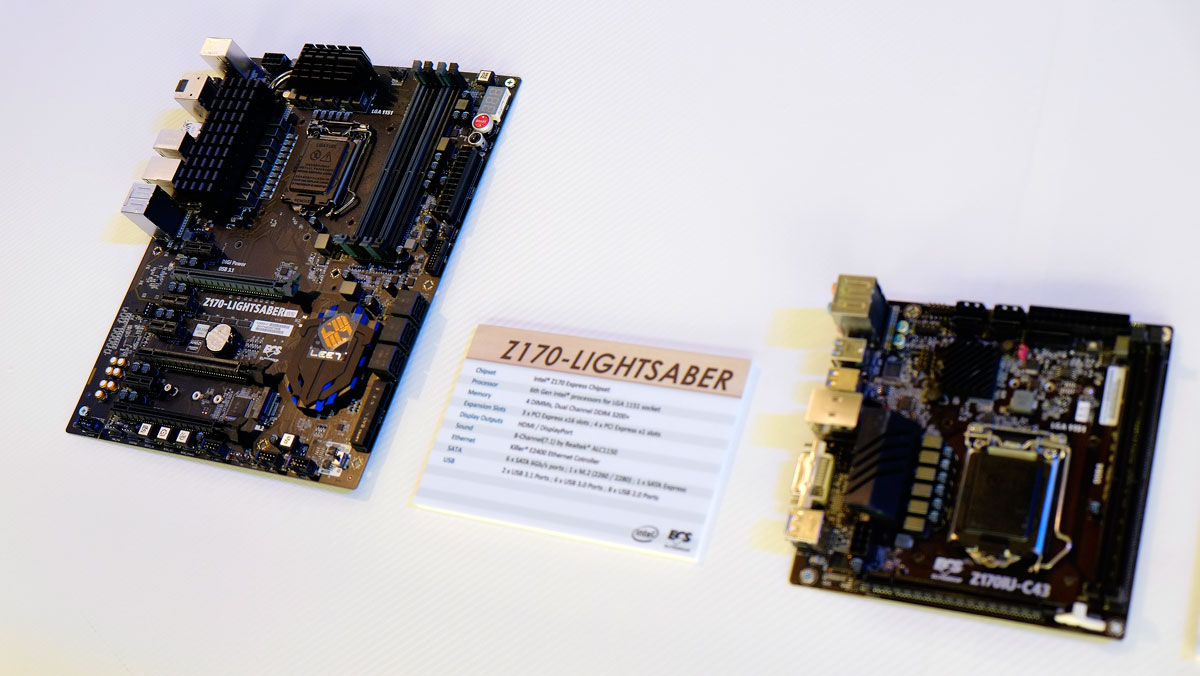 ECS isn't shy to display their boards and SoC systems that powers up their SFF and LIVA line-ups. These are free to be checked out. Kinda nice to see a whole system that could fit on your hands.
The company is also experimenting with wireless charging, with a badge button sized wireless charging kits for both Apple and Android systems. These are quite chick, and the company is still experimenting with them both in functionality and design.