3D printing technology has been used by a few industries over the past few decades until recently, innovative research and sustainable production have put 3D printers in virtually every industry you can think of.
Nowadays, it is possible to get a sophisticated 3D printer for your DIY projects without breaking the bank. With several options and a plethora of features to choose from, it can become a daunting task to do. So, here is our guide to help you understand 3D printing technology, its applications, and the features to look in a 3D printer under the price tag of $300.
What is a 3D printer?
In simple words, a 3D printer enables the user to bring his ideas to life in a matter of minutes. Engineers, architects, construction managers, and DIY enthusiasts can benefit from this technology. From making screws, nuts, and bolts to printing out architectural 3D models, virtually everything you can think of can be created via these sophisticated printers.
Features to Consider When Buying a 3D Printer
Before you start searching on buying a 3D printer, figuring out its use can be overwhelming as every printer out there in the market has its pros and cons. Each feature or form factor serves as a selling point and caters to specific requirements. So, make sure to know the purpose of buying a 3D printer and go for the one that suits you the most.
The size of a 3D printer determines the size of the object being printed. A big-sized printer has a wider printing bed that allows printing 3D models of architectural buildings and increases productivity whereas a small-sized printer will work best for educational purposes and making tools and structures for your DIY projects. For detail-oriented projects, 3D printers with dual-extrusion capability are available that can use different materials or colors to differentiate the 3D-built structures.
Most 3D printers only allow the use of a specific type of material that resembles plastic. If you have that knack for 3D modeling, choosing a versatile printer that supports the use of various materials can be a good choice. Moreover, different filaments are available in the market that varies in composition and price. Do make sure you know about the composition of the printing material as it's impractical to end up with a 3D printer whose printing material is not affordable for you.
Figuring out your needs and setting up a budget accordingly undoubtedly helps in choosing the right 3D printer for you. Paying top dollar for a printer with loads of features doesn't mean you will get a satisfactory result. Instead, spend on a printer that provides value and has low maintenance costs.
Understanding the Purpose
As mentioned earlier, it is crucial to understand the purpose of buying a 3D printer in the first place as this information forms the basis on which you make your choice. Reviews and guides as seen at https://printingatoms.com/3d-printers/best-3d-printers-under-300/ can also prove to help educate on 3D printers that are under your budget. It is always best to understand the technicalities linked to 3D printing as it can save you from choosing a 3D printer that might become a nuisance later on.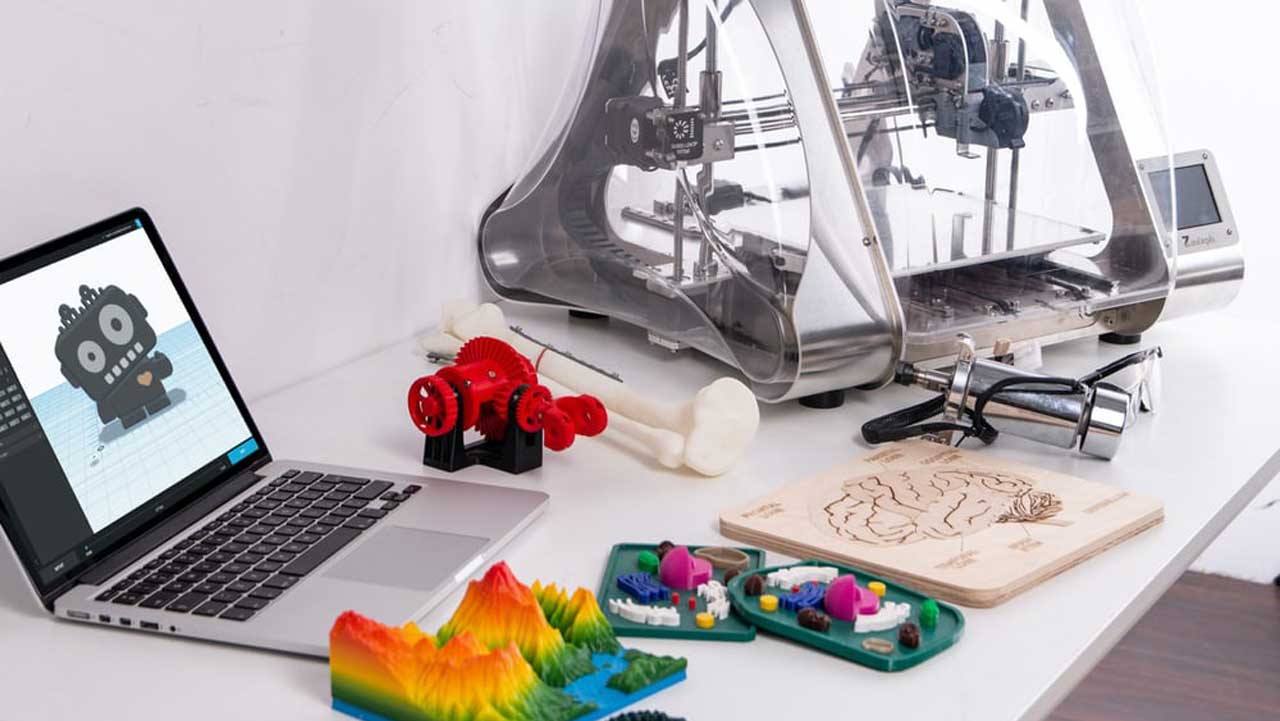 Top 3D Printers under the Budget
A sturdy design, removable printing plates, and an amazing UL-certified power supply have made this 3D printing model under 300, the best online seller of 2021. This affordable technology undoubtedly has numerous advantages for industries and users alike. In case of a power outage, the work can automatically resume after the power cut has been resolved.
FlashForge Finder is a 3D printer with the ability to connect with a cloud server, over the WiFi, or a simple USB connection to your PC. This allows the user to have easy connectivity options that ultimately increase productivity. The printing plate has a slide-in feature that allows easy removal of your prints and a built-in touchscreen display that makes the process run smoothly. It is a budget printer that can handle beginner-level 3D projects with ease.
For those with a tight budget, Kingroon is a perfect choice as no other printer beats its extremely affordable price tag. The printer does come with features like a touchscreen, a microSD card slot, and preload 3D printing models to try out your newbie 3D printing experiments.
There are tons of options when it comes to finding a 3D printer under 300. Still, it is always best to research a bit on your specific requirements and make a list of features you want the printer to have to make the right choice.