GeIL which is short for Golden Emperor International Ltd has been busy at Computex 2019 with their renewed line-up of DDR4 memory kits. That includes the Gravity and Transwarp DDR4 DIMMs as well as some refreshed models in the form of the EVO X II.
GeIL Gravity DDR4
The Gravity DDR4 is a highlight at GeIL. It sports a mirror or matte finished heat spreader design, addressable RGB and supports major lighting technologies from well known brands such as ASUS, MSI, ASRock and GIGABYTE.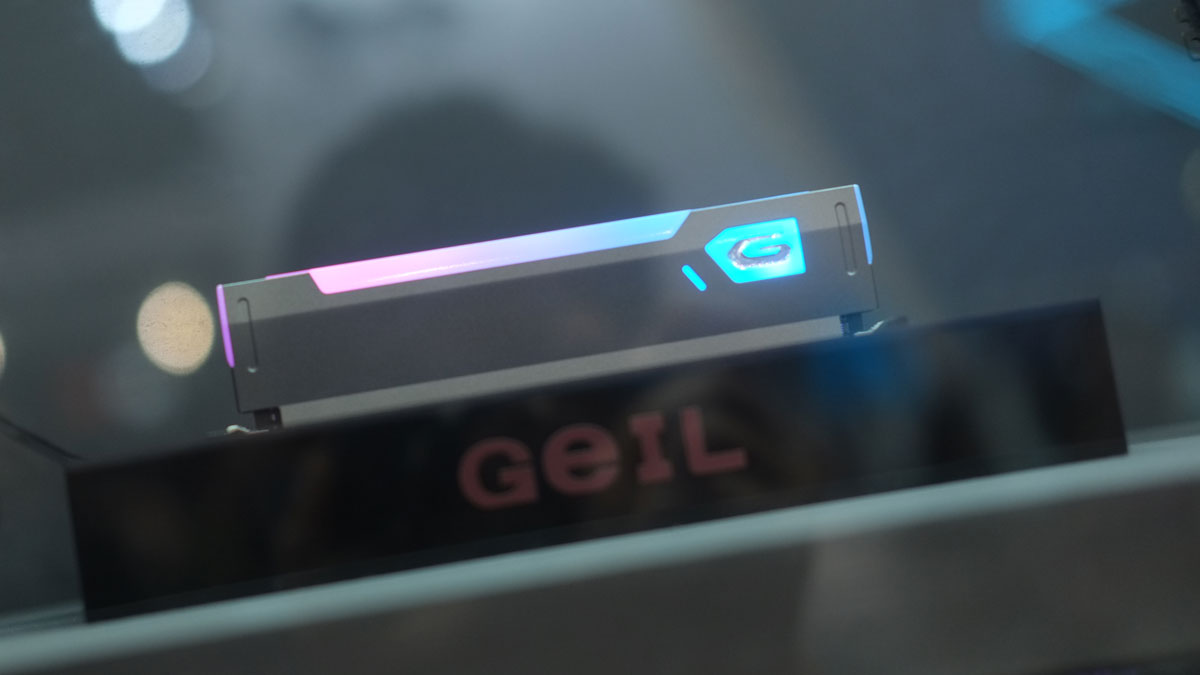 They also have a matte finished design which is personally my favorite out of the bunch. GeIL is still thinking about what the final finishing would be but there will be most likely at least two according to them. The Gravity is their memory series for SFF system applications. They had excellent clearance which is nice for Mini-ITX builds that requires such for maximum CPU cooler compatibility.
GeIL Transwarp DDR4
The Transwarp is yet another SFF memory kit from GeIL albeit a little bit taller than the Gravity. The RAM appears to have two standard finishes.
The Transwarp is also XMP 2.0 complaint just like the Gravity. There's also a protoype Transwarp with RGB lighting but we don't know if GeIL will release it along with the standard models.
GeIL EVO SPEAR DDR4
The all-new EVO SPEAR Phantom Gaming Edition Memory is fully compatible with ASRock Phantom Gaming motherboards, including the latest Z390 Phantom Gaming X, Z390 Phantom Gaming 7 and X399 Phantom Gaming 6. It is available as single modules and kits up to 64GB and runs as low as 1.2V and at max 1.35V, thereby resulting in less power consumption and higher reliability.
The EVO SPEAR Phantom Gaming Edition Memory is also SFF compliant. No words about pricing yet.
GeIL EVO X II DDR4
The original EVO X is one of the first RGB capable memory kits out there and while it is an awesome one, it had some unfavorable traits such as the LED slider and the required power cables.
GeIL addressed these with the EVO X II. It's basically the improved version of the first generation models. No cables required for your RGB lighting needs just like most of the RGB lighting enhanced memory kits of today.