GeIL and EpicGear struts their stuffs at COMPUTEX 2017, with a military themed booth to start with. First of to turn our heads are the high performance DDR4 memory modules for both Intel and AMD. These are GeIL's bread and butter after all and they have pretty much everything covered around this area.
The GeIL EVO X comes in many flavors but perhaps my favorite is the ROG Certified version. This one has RGB lighting, supports the ASUS AURA feature and is just awesome to look at. The EVO X Series features GeIL's latest innovation, the HILM. It is short for Hybrid-Independent-Light-Module Technology, enabling dynamic RGB LED illumination.
The EVO X Series also comes with an AMD Edition model. It ensures compatibility and should bring outstanding performance on the latest AMD platform. Every EVO X AMD Edition memory kits are tested thoroughly and burned-in to guarantee excellent quality; helping you get the most out of your AMD Ryzen system.
The rest of the line-up are on display as well. GeIL also have performance SO-DIMM modules for the DDR4 market.
GeIL also showed off a good lookin' NVME M.2 SSD. No additional information has been divulged yet, but we are expecting this to perform at PCI-E levels compared to the company's current Zenith SATA SSD lineup.
EpicGear, GeIL's gaming gear division also showed us some amazing stuffs at their booth. That includes the modular DEFIANT MMS MEchanical Keyboard with tons of customizable options. You can swap switches, swap lightings and even add expandable accessories at your will.
The MORPHA X modular gaming mouse also shares the same modular philosophy of the DEFIANT with this one able to change sensors and switches. Pretty much the coolest mouse we've seen so far from the company.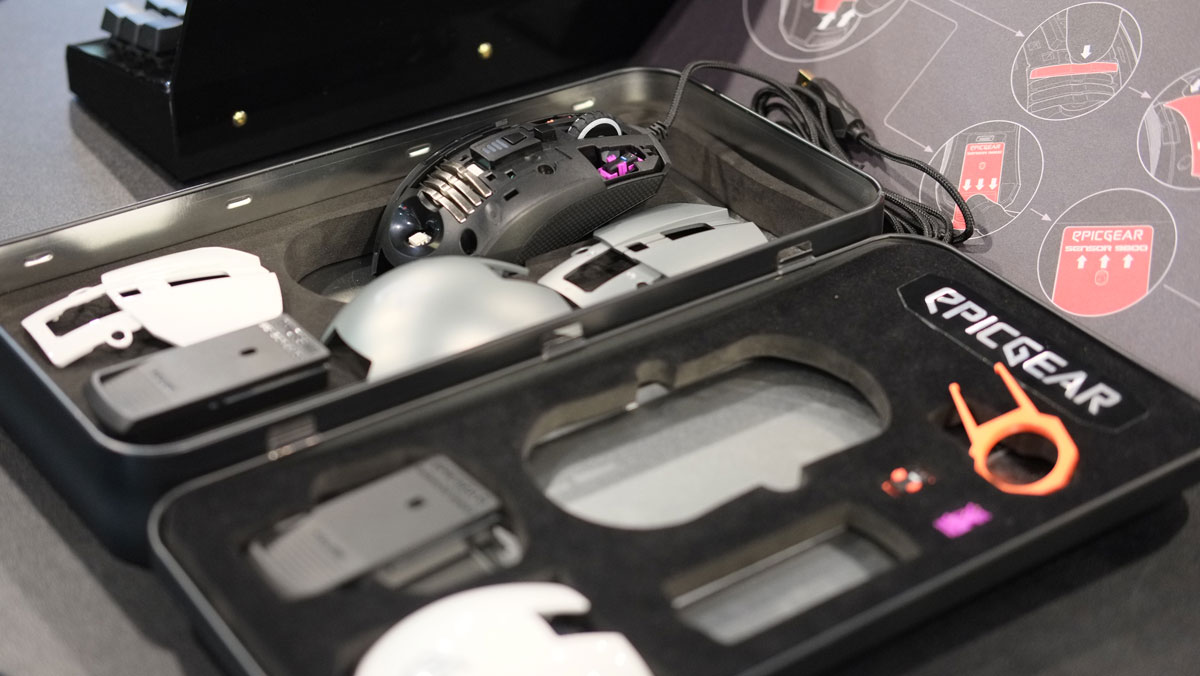 While EpicGear remains its absence in the Philippine market, GeIL's memory and storage solutions are starting to re-emerge with competitive pricing and performance.