Humans are becoming more dependent on technology each passing day. And without a doubt, it is thanks to the brilliant brains behind the advancement and invention of technology devices. One of the many devices that people use on a day-to-day basis is the computer or laptop.
According to customessayorder.com, the pros of having a laptop exceeds its cons by far. This is the reason why more people are purchasing computers and relying on them to accomplish various tasks. But, one of the drawbacks of a laptop that gets on people's nerves is when the computer has a slow processor.
As your computer ages, it will have a slow processor due to the demanding software. This will, without a doubt, leave you with frustrations each time you are using your laptop. Why should you waste time and energy waiting long hours for your computer to load something, yet you can increase computer speed? Well, if you are looking to learn how to increase computer performance, consider the tips below.
Uninstall bloatware
When you purchase a laptop, it comes along with numerous software installed by the manufacturer. Now, most people think that these manufacturers are generous because of the 'free' software. Yet, in the long run, it is the same 'free software' that will lead to your computer becoming slower. In a technical term, this software is what we refer to as bloatware. They are the apps that are eating up your space yet do not use them.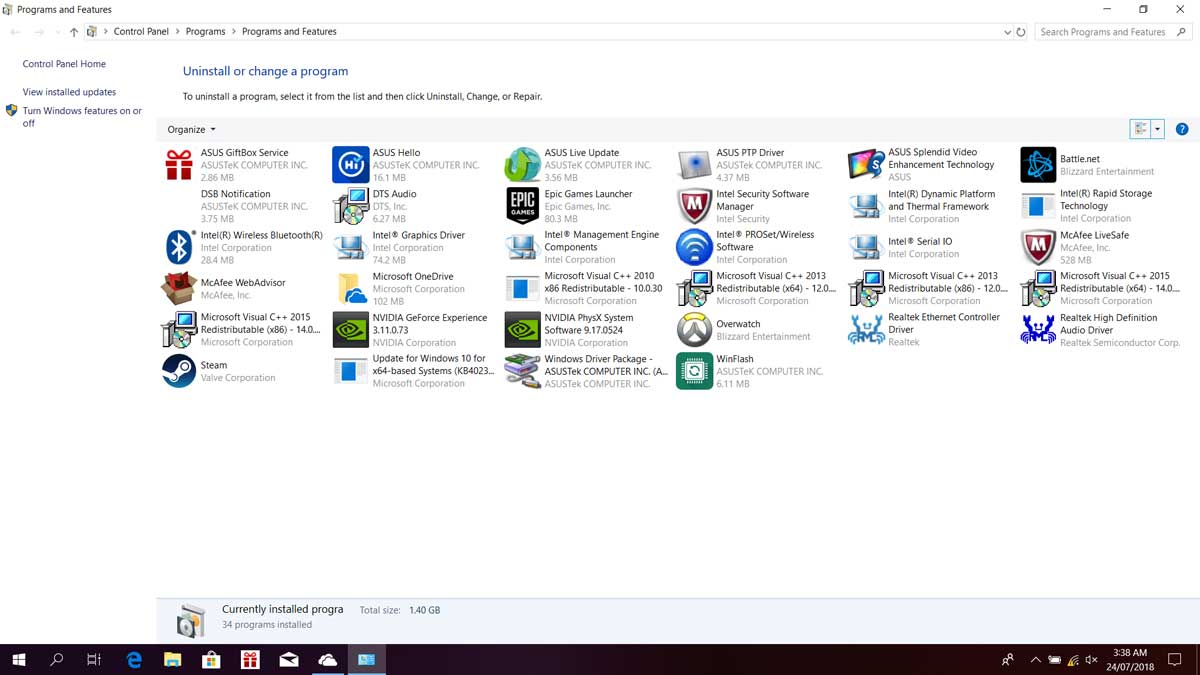 Well, bloatware is not a dangerous feature. However, it slows down your operating system when you boot your computer. So, instead of spending money on computer technicians trying to increase computer speed, uninstall bloatware and get to save that money. Furthermore, you can do it from the comfort of your home.
Follow these three steps to free up disk space on your device and in turn improve computer performance.
Click on the start button at the base of your screen.
Go to the app's menu, and you will see a list of bloatware and the apps you installed.
Right-click on the bloatware to see the options and uninstall these apps.
Instead of waiting until your system becomes slow, you can decide to uninstall the bloatware upon purchasing the laptop.
Limit the programs at start-up
Some applications run in an automatic manner when your laptop boots up. When these start-up programs become excess, they tend to reduce computer speed. Hence, you will find yourself waiting for five to eight minutes for your laptop to boot up. However, before it took less than two minutes. If you visit essay writing service, you will see that this is one of the many ways to revive your dying operating system. All you have to do is limit the bloatware programs.
So, if you are on a mission to improve your computer's performance, you should consider doing the following steps;
First, press the Ctrl key, then the Shift key, and last the Esc key. You will see a list of programs and the amount of RAM each program uses during booting.
Right-click on the program and do not permit it to launch until there is a prompt for a launch command.
Add more RAM
Space is the secret behind a fast running operating system. As you use your laptop, you tend to store things in it. From files to documents, pictures, games, movies, and all the other imaginable things that one can store in a laptop. It is inevitable not use up your RAM space. When you begin noticing that your computer is becoming slower, you should think of freeing up your RAM.
But with the advancement in technology, you do not have to get rid of your files. You can decide to add more RAM. However, this is something that you cannot do on your own unless you are a computer technician. Some laptops that do not have the liberty of adding more RAM like other convertible laptops. If that is the case, do not worry. You can use different tips when improving computer performance. However, if you are using a desktop computer, then you can add RAM, and it will not cost you much.
Consider a start-up SSD
This is yet another trick that you can use to better the performance of your computer. SSD stands for Solid State Drive. It acts like a second hard disk in your PC. There are two types of SSD: internal and external. Most desktops already have a Solid State Drive on the inside; thus, we refer to them as internal SSD. For some laptops, you will, however, have to use an external SSD. You can buy it and install it on your computer using a USB. But before purchasing the drive, ensure that it is compatible with your operating system.
Solid State Drives will take some pressure off your operating system during booting. Therefore, allowing your computer to work at a higher speed.
Check for viruses
When you browse on the internet, you are apt to download certain programs and apps which may expose your device to viruses. Hence, there is a high possibility that your computer is vulnerable to pick up viruses, thereby affecting its speed and performance. Viruses are not only dangerous but also take up space on your laptop. Remember, space is a vital ingredient for maintaining a computer's high speed. So, you need to ensure your computer is free of any virus.
You can only notice that your computer has a virus if you use the Windows Defender Software or install antivirus programs. Most people prefer installing and using anti-virus programs, which is okay. But, you need to research which type of antivirus is compatible with your operating system. This is because laptops have different manufacturers. Hence they have different operating systems. In turn, some programs might not work with your device.
To add to that, you should ensure that the antivirus application you are installing does not take up a lot of space. After deciding on which program you will use to check for viruses, start searching for the spyware and virus. You should develop a habit of checking for virus on a regular basis like after a month or so. This way, you will prevent chances of your operating system slowing down.
In conclusion, we are living in a world where a computer is becoming an essential, must-have device in any human's life. Yet, like any other human-made creation, it is not perfect. And it is prone to the law of diminishing. In other words, your high-speed computer will become slower in the long run due to constant use. And since you have various monetary obligations, you might not always have the cash to purchase a new laptop or computer. So instead of stressing over how and where you can get extra money, resumethatworks.com suggests that you should think of ways you can boost your computer's performance. But, you do not need to look further. Above are some tips you can use to learn how to make your computer faster.
About the author:
Kenny Gill is a senior advisor and writer in the department of CustomEssayOrder. He is familiar with corporate events, sports, education. He is responsible for supporting internal communications needs for specific business functions, as well as writing, creating and editing various quality content. He performs a leading role in developing and creating good content, chiefly for different types of audience.