Enter the ASUS Lyra Trio Challenge
Thick concrete walls are commonly found in Philippine households leading to a major degradation of WiFi signal the further you are away from your router. This also causes dead spots to be prevalent around the house. The remedy? Corner to corner Wi-Fi that the ASUS Lyra Trio mesh system provides.
A unique pyramid antenna design allows signals to be bounced off vertically and horizontally which aids in transmitting the signal through walls. Pairing with other nodes maximizes coverage up to 5400 sq. ft. which eliminates any WiFi dead spots in the area.
Network Standard
IEEE 802.11ac/n/a 5GHz, IEEE 802.11 b/g/n 2,4 GHz
Product Segment
AC1750 – 450+1300 Mbps
Data Rate
802.11a : 6,9,12,18,24,36,48,54 Mbps
802.11b : 1, 2, 5.5, 11 Mbps
802.11g : 6,9,12,18,24,36,48,54 Mbps
802.11n : up to 450 Mbps
802.11ac : up to 1300 Mbps
Antenna
Internal Antenna x 3
Transmit / Receive
MiMo Technology
2.4 GHz 3×3
5 GHz 3×3
Ports
RJ45 for Gigabits BaseT for WAN x 1
RJ45 for Gigabits BaseT for LAN x 1
Features
Smart Connect
Traditional QoS
AiProtection Classic
Parental Control
Guest Network
VPN server : IPSec Pass-Through, PPTP Pass-Through, L2TP Pass-Through, OpenVPN Server
VPN client : PPTP client, L2TP client, OpenVPN client
VPN Pass-Though :IPSec, PPTP, L2TP
Bandwidth Limiter
Operation Mode
Wireless Router Mode, Access Point Mode
Got a multi-tiered house? The Lyra Trio's seamless roaming connects you to the hub with the strongest WiFi signal when moving around the house. The transition from one hub to another is so smooth that your connection will not be interrupted; even when you're video chatting or streaming a video!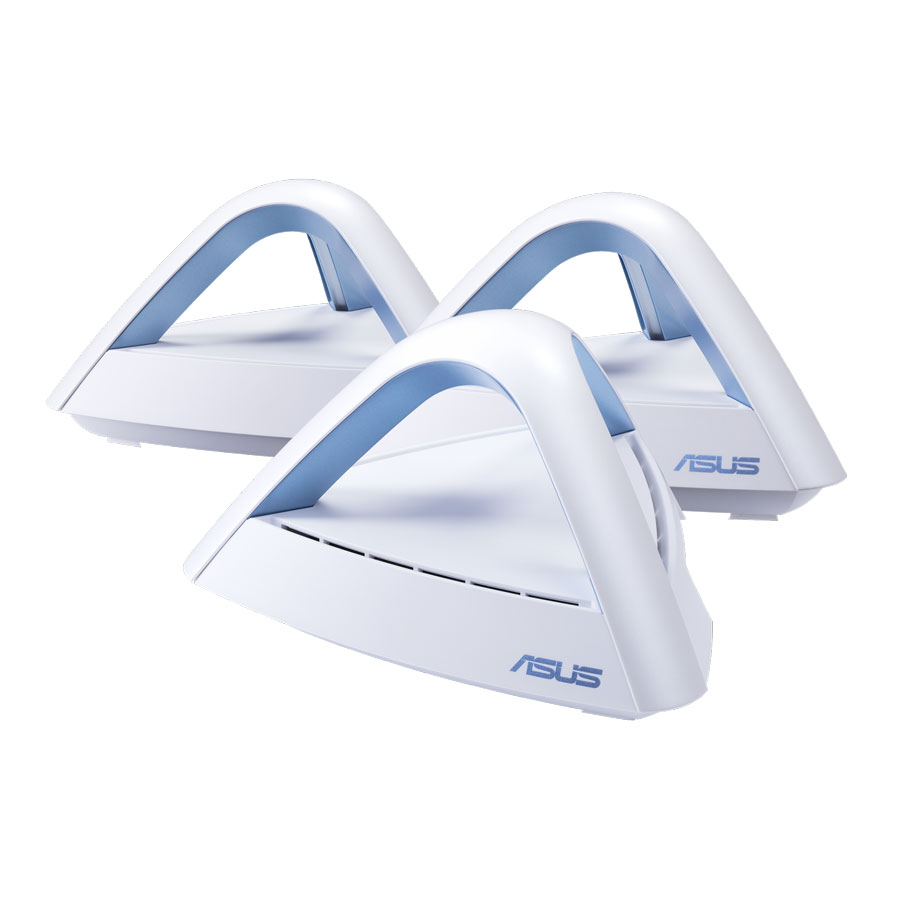 Got all worked up on the features of the ASUS Lyra Trio? Here's your chance to get one!
Contest Mechanics
The contest runs from the 5th of July until the 20th of July 2018. Participants need to go to the campaign site (https://www.asus.com/campaign/Lyra-Trio-Challenge/ph/) and play the 2 games on the page. They will then be prompted to log-in to the ASUS website; if the participant does not have an account with ASUS they can register from there. Once logged in, the participants can get an extra entry by clicking the E-tailer site or the Where to Buy page.
10 lucky winners will be chosen and announced on the ASUS Global Facebook Fan Page (https://www.facebook.com/ASUS/) before the 31st of July 2018 and will be contacted by email.
Full contest terms and conditions can be found on the "Terms & Condition" button found on the campaign website.
PRESS RELEASE