Over the course of years, the HyperX branding from Kingston have grown into a larger pool of products. It started with the memory kits, and now we've gone to the point where HyperX now has its own mouse pads and audio devices. Now what cemented the HyperX line-up to the hearts of majority are actually their gaming headsets – namely the HyperX Cloud Series that offered so much gaming features and unmatched performance for the price.

The Cloud is hard enough to top, and yet here we are with Kingston's latest HyperX Revolver Gaming Headset. This gaming oriented audio device is set to expand what the HyperX already conquered by going after a higher market segment with a poised price point at 119 USD or at around 4, 500 PHP MSRP. With an extra 20 bucks, Kingston promises a studio grade performance with a build quality, and design to match.
FEATURES
Studio-grade sound stage
Signature HyperX memory foam with premium leatherette
Durable steel frame
Detachable noise-cancellation microphone
Next-generation directional 50mm drivers
Multi-platform compatibility
Specification wise, the HyperX Revolver features a wider Frequency Response range over the HyperX Cloud II. Meaning the range of the headphone from the bass, mid-range, and treble are wider. It doesn't generally equate to a better sounding headphone by the way, as there are far too many factors to consider. Now Impedance is definitely of a smaller value on the HyperX Revolver at 30 Ω, meaning that it requires less power to be driven if compared to the HyperX Cloud II at 60 Ω. That said, low power devices such as phones, and even console controllers with built in audio jacks could power this thing easily.
SPECIFICATIONS

HEADSET
CLOUD II
REVOLVER
DRIVER
Dynamic 53mm Neodymium
Dynamic 50mm Neodymium
TYPE
Circumaural Closed Back
Circumaural Closed Back
FREQUENCY RESPONSE
15Hz – 25000Hz
12Hz – 28000Hz
IMPEDANCE
60 Ω
30 Ω
SPL
98±dB
104.5±dB
THD
<2%
<2%
WEIGHT
320g
376g
CABLE
Braided 1m + 2m Audio Box
Braided 1m + 2m Audio Box
CONNECTOR
3.5mm plug (4 pole) + USB Audio Control Box
3.5mm plug (4 pole) + Analog Audio Control Box
MIC
Condenser
Condenser
POLAR PATTERN
Cardioid
Uni-Directional Noise-Cancelling
FREQUENCY RESPONSE
50Hz–18,000 Hz
50Hz–18,000 Hz
UNBOXING BECAUSE WHY NOT:
The HyperX Revolver comes in a familiar packaging that Kingston used to ship the HyperX Cloud Series of headsets. That means we're ought to see a well protected and well documented product in a premium fashion.
Upon opening the box we could see that Kingston is true to their words – with a well packed Revolver sandwiched nicely inside a crafted foam, snugly resting within the brightly colored box.
Accessories are modest, consisting of a pair of paper works, an audio box cable, a detachable mic, and a silica gel. Seriously though, I expected an extra pair of ear pads here. Velours to be exact.
The audio box is clip-on,  with a single 4-prong 3.5mm jack input, a volume dial, and a mute switch. At its other end is a pair of  your normal 3.5mm jacks for both the audio-in, and mic input. The split cable is braided, and has a considerable length at 2 meters. The detachable mic on the other hand comes with a flexible boom, and a noise cancelling feature.
DESIGN AND COMFORT:
The Kingston HyperX Revolver is a sleek suspension type headset in black, and with red accentuation where it matters. It is circumaural, meaning it goes over your ear for the best possible fit and comfort during long gaming sessions. Metal is probably one of the best words to describe this headset, with a frame made out of steel coated in a matte black finish.
At 360 grams, the HyperX Revolver is actually pretty light. This is practically due to the overall design of the set, with only the metal band acting as the major support for the components. Some people may or may not like it but since the HyperX Revolver uses a suspension type head band, there is actually no need for the user to manually adjust the fit.
Gamers with glasses, large ears and domes will find the HyperX Revolver pleasing to use over time due to the self adjusting cups, and the memory type foam material used on the leatherette pads. We just wished Kingston included a pair of velour pads for the price.
The suspension head band is light, and dampens the weight across the cranium, with the ear cups representing a V shape pattern when worn. The V shape nature is normal and not an issue, but it is something that should be noted especially for those with smaller heads so refrain from bobbing your head while wearing this. Additionally, the clamping pressure is barely noticeable – although gamers with larger cranium will notice it better.
Comfort is generally great, but the lack of optional velour pads means that longer gaming sessions will introduce sweat. This is nitpicking at its best since closed back head gears normally exhibits such issues – but it is something you have to be reminded for.
TESTING THE HEAD GEAR:
The vast world of head gears are subjective, and is usually a heated debacle among avid listeners. For an instance, some may favor heavy bass emphasis while others may favor less bass and prefer a rich mid-range or higher frequency range details. In short, a head gear might sound great from someone's perception, while at the same time, it may sound awful to other listeners. There are also other things to look out for such as the sound stage, the general sound signature of the head gear, and several others used throughout the audiophile community.
Head gears although mostly subjective, can still be tested for basic objective measurements with the help of AudioCheck.net's Headphones and Earphones Benchmarking Test Files. Gears used to take cross reference sampling is my SONY MDR-7506, and the on-board ALC892 audio solution of my ASUS Z170-A motherboard.
HEAD GEAR TEST FILES FROM AUDIOCHECK.NET

FREQUENCY RESPONSE: BASS 10 Hz – 200 Hz
PASSED
FREQUENCY RESPONSE: TREBLE 8 kHz – 20 kHz
PASSED
SPECTRAL FLATNESS
PASSED W/ DIP
DYNAMIC RANGE
PASSED @ 42 dBFS
DRIVER QUALITY
PASSED
DRIVER MATCHING
PASSED
WIRING
PASSED
BINAURAL TEST
PASSED
Based on the test files from AudioCheck.net, the Kingston HyperX Revolver delivered a great performance across all the benchmarks, with a passing driver quality to start. It also passed our dynamic range test at 42 dB below full scale but it is kinda average for those who wants a well isolated head gear. This is due to the headset's light clamping force, but gamers with larger dome will most likely experience a better isolation. The driver's frequency response from bass to treble also passed with flying colors, able to output 10 Hz of frequency which is rather felt than heard. The HyperX Revolver also passed the spectral flatness test, but we felt a noticeable dip on the sweep tones. Not all head gears features a flat sound signature, and not all ears are created equal so keep that in mind. If you want to learn more about these tests, head over to AudioCheck.net. I suggest you do your own tests with your current gear.
GENERAL AUDIO PERFORMANCE:
We tested the Kingston HyperX Revolver with a variety of tracks, games and movies to gauge its general audio performance under a variety of consumer usage. Immediately, the first thing that we noticed is how believable the Revolver's sound stage is, especially at the first-person shooters of our choice and the binaural test from AudioCheck.net. It's a massive improvement over the HyperX Cloud, where it can even accurately pinpoint the location and distance of the enemies via their foot steps and weapons. This kind of performance is paramount to shooters such as Overwatch, and the Battlefield series.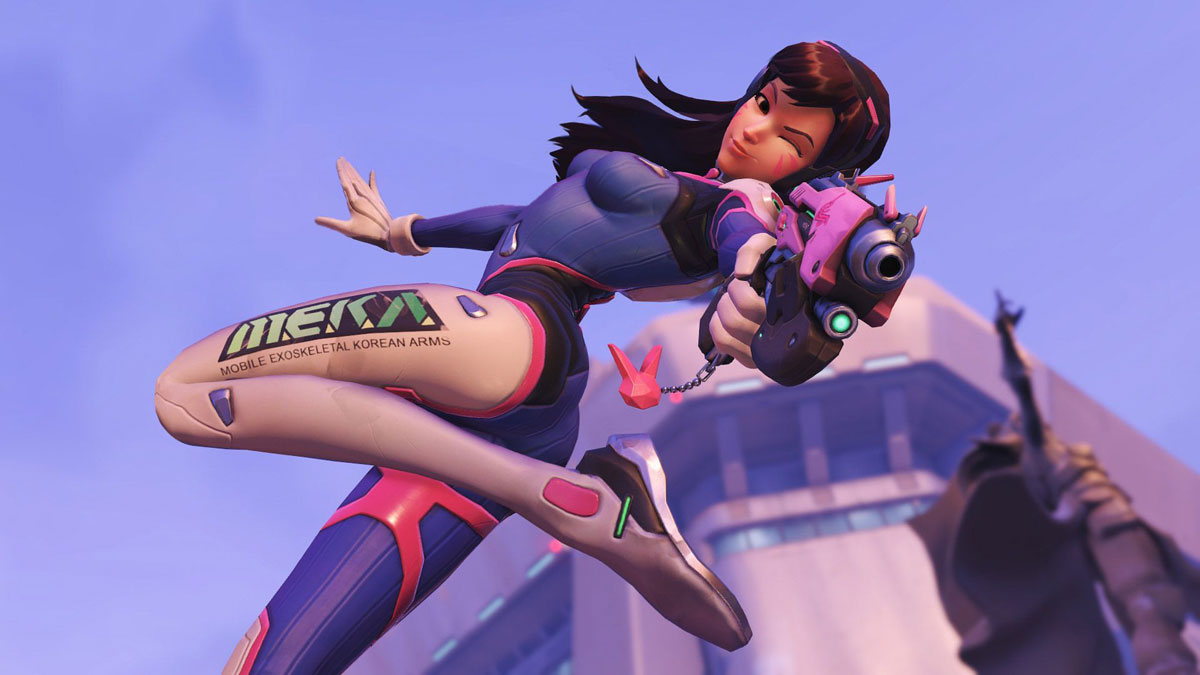 With a better sound stage, the HyperX Revolver outperformed the HyperX Cloud when gaming, and it doesn't end there with the Revolver bearing a better bass quality. This is better in every way compared to the HyperX Cloud since the Revolver doesn't tend to drown the lower mid-ranges with extra bass output. With those things said, the HyperX Revolver features better performance over vocal heavy tracks too, together with a less intrusive mid-range and rich top end to seal the deal.
The microphone of the HyperX Revolver isn't the best, but it is far from the worst either. I'd say it's somewhat good, with a respectable performance and noise cancellation even though there are occasional pops and static noises present due to its default sensitivity.
THE VERDICT:
The Kingston HyperX Revolver is a massive upgrade from the HyperX Cloud line up, a huge step higher than what its predecessors have established when it comes to sheer audio performance. Kingston made a proper gaming headset, featuring a good sound stage, and a well balanced performance across the perceivable audio spectrum – something that is rare to find nowadays within the realm of gaming headsets.
Price wise, the HyperX Revolver features around 100-119 USD price point depending on your location around the globe. Price isn't bad, and is around the set MSRP of the HyperX Cloud II when it launched. With that said, we expected a little more when it comes to the accessories. Perhaps an extra set of pads in velour fashion? That would be nice, but reality says otherwise.
Nitpicking aside, we can't really find anything wrong or at fault with this headset. I mean it even works with the majority of consoles – with great comfort, design, build quality, and of course audio performance. If you happen to look out for a gaming headset to go with your hard earned money, then this definitely should be on your short list.
Kingston HyperX Revolver
PERFORMANCE -

9/10

BUILD QUALITY -

9/10

AESTHETICS -

8/10

COMFORT -

8/10

VALUE -

7/10
Summary
The Kingston HyperX Revolver currently retails for around 100 USD, with a local price of 3, 995 PHP. At this price point, there's hardly any match for its astounding sound stage and positional audio. A family of feature otherwise left untapped by other manufacturers.