Kingston stormed the gaming scene with the HyperX series of headsets, offering great value and performance between the 70 and the 150 USD price point. We've praised them enough on our reviews, including the higher end HyperX Revolver. The HyperX line builds up momentum over momentum, and it looks like they are not stopping even an inch to saturate the whole market segment, especially with the introduction of the HyperX Stinger Gaming Headset.
The HyperX Stinger is a sub 50 USD offering from Kingston, with current rated local price point of 2, 250 PHP. This is the cheapest HyperX gaming headset yet in the market with only a few bucks separating it from the HyperX Cloud Core which sits at around 2, 500 PHP. Now what separates this from the other HyperX offerings are its ultra light-weight design, coupled up with a lighter clamping force, a swivel to mute feature, and 90 degree rotating ear-cups. Will these features be enough to topple its own brethren? Let us find out!
PACKAGING & BUNDLED ACCESSORIES:
The HyperX Stinger comes in a familiar blend of red and black packaging that sure reeks of HyperX in a good way. Up front is an image of the headset itself, plus its main features and a couple of certifications from widely known VOIP providers.
Opening the inner box reveals the snugly fit HyperX Stinger. It is well protected, with basically nothing to complain about the setup.
Accessories are basic. You'll get 2 paper works, and a long extension cable that terminates in dual 3.5mm audio jacks. The HyperX Stinger comes with a combo jack installed on the main cable so you really need this one for desktop use.
DESIGN BUILD AND COMFORT:
The Kingston HyperX Revolver is a sleek headband style headset. It is circumaural, meaning it goes over your ear for the best possible fit and comfort during long gaming sessions. It is mostly textured plastic, but there's basically nothing to complain especially for the price. On a higher note, being made out of plastic means that it is light, and wont put unnecessary pressure to your neck. I'm liking that HyperX logo though. Brutally simple.
Without the cables, the HyperX Stinger weighs in at around ~250 grams. The headset is fairly flexible too, and could take a beating. Not saying that you can trash these around, but if you accidentally dropped it, it'll still probably work.
The head band is light, and dampens the weight across the cranium, and is adjustable with a maximum of 3.5 cm for each side to play with. Additionally, the clamping pressure of the cups are just noticeable. Not that hard, and not that light. I must say that it is just perfect for its size, and weight.
The cups features Kingston's Signature Memory Foam design. It has a depth of 2 cm, and feels really good. The right cup's enclosure features an analogue volume control. Comfort is generally great, but the lack of optional velour pads means that longer gaming sessions could introduce sweat. And yes, you can remove these cups for easier cleaning and replacement.
The HyperX Stinger features a non-removable swiveling microphone. Turn it way down to start talking, or turn it all the way up to mute. The ear cups swivels too at a 90 degree angle. This makes it comfortable to hang over your neck. Small features that makes a huge difference.
The mobile, and console friendly 3.5mm combo jack is connected to a ~4 foot long cable. It is not braided, but it is tangle free, and easy to route. Cable microphonics are non-existent for your peace of mind.
TESTING THE HEAD GEAR:
The vast world of head gears are subjective, and is usually a heated debacle among avid listeners. For an instance, some may favor heavy bass emphasis while others may favor less bass and prefer a richer mid-range or higher frequency range details. In short, a head gear might sound great from someone's perception, while at the same time, it may sound awful to other listeners. There are also other things to look out for such as the sound stage, the general sound signature of the head gear, and several others used throughout the audiophile community.
Head gears although mostly subjective, can still be tested for basic objective measurements with the help of AudioCheck.net's Headphones and Earphones Benchmarking Test Files. Gears used to take cross reference sampling is my SONY MDR-7506, and the on-board ALC892 audio solution of my ASUS Z170-A motherboard. As for wireless devices, a mobile phone with Bluetooth 4.0 support is used.
HEAD GEAR TEST RESULTS

FREQUENCY RESPONSE: BASS 10 Hz – 200 Hz
PASSED
FREQUENCY RESPONSE: TREBLE 8 kHz – 20 kHz
PASSED
SPECTRAL FLATNESS
PASSED W/ DIP
DYNAMIC RANGE
66 dB BFS
DRIVER QUALITY
PASSED: MINIMAL RATTLING
DRIVER MATCHING
PASSED
WIRING
PASSED
BINAURAL TEST
PASSED
Based on the test files from AudioCheck.net, the Kingston HyperX Stinger delivered a solid performance across all available test suites. Frequency response from Bass to Treble aren't that bad, able to go as low as 10 Hz, and up high at 19 Khz. Now isolation is pretty good, at least when it starts pounding audio into your ears. It passed a Dynamic Range of 66 dB below full scale, so there's that. A better isolation performance overall compared to the HyperX Revolver.
Not all head gears features a flat sound signature, and not all ears are created equal so keep that in mind. If you want to learn more about these tests, head over to AudioCheck.net. I suggest you do your own tests with your current gear.
GENERAL AUDIO PERFORMANCE:
We tested the Kingston HyperX Stinger with a variety of tracks, games and movies to gauge its general audio performance under a variety of consumer usage. I haven't been playing much these days, but I tell you this one is immersive enough for gaming, and could be enhanced further by a capable source such as that from ASRock's Purity Sound enabled motherboards, and ASUS' SupremeFX based audio solutions.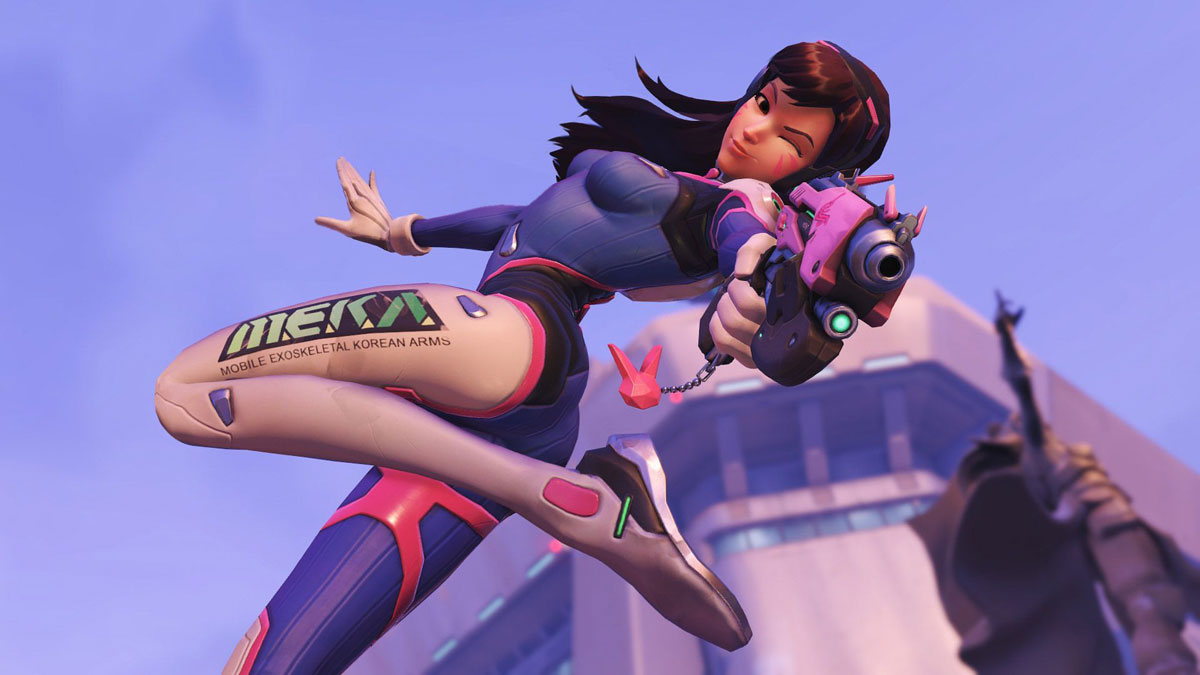 Sound stage and localization are good enough for my needs, and by good I mean really good. Now the lower ranges are definitely the HyperX Stinger's territory with a punchy output – enough for immersive gaming, and casual music listening. It creeps to the mid-ranges a little bit, but not that intrusive enough to become a nuisance, nor a deal breaker. High ends? A little toned down but I still like the output.
The microphone isn't exactly what you would expect from a budget headset, so i'm pretty surprised with its performance. It isolates background noises very well, and doesn't sound muffled compared to what you would normally expect from this price range.
THE VERDICT:
The HyperX Stinger is one damn good headset for its price – able to keep me entertained for weeks and weeks of gaming and just about everything. The audio, and the microphone performance are already satisfying on their own, but truth must be told that comfort is where this headset shines the most. I can play games, put it on my head for hours, and it will still feel like I just put it on.
The HyperX Stinger features around 35-50 USD price point which depends on your location around the globe. This is already an excellent price-point, but there's one problem – and it's HyperX's own Cloud Core. Now both headsets are great, but if you're unlucky to find them just 10 bucks away from each other, well that's when things gets a little complicated. If you prefer a lighter, and a more comfy headset with a generally good audio performance, get the Stinger. Now if you prefer a more well built stereo headset, with an overall better audio performance, then get the Cloud Core.
In closing, the Kingston HyperX Stinger is a solid, well rounded gaming headset with comfort at its very core. At around 50 USD, this brought the HyperX brand even closer to those who wants to experience a good quality product, without paying for a premium. It's not easy to find something like this everywhere, and if you do find one, it could be just the Stinger.
GOOD WELL ROUNDED AUDIO PERFORMANCE
90 DEGREE EAR CUP ROTATION
SWIVEL TO ON/OFF MICROPHONE  
SURPRISINGLY GOOD MICROPHONE
TEXTURED PLASTIC – NOT EASY TO SMUDGE
WORKS WITH PC MOBILE & MAJOR CONSOLES
GREAT VALUE FOR MONEY

HIGH ENDS COULD BE A LITTLE MORE PRONOUNCED
NON-REMOVABLE MICROPHONE
Kingston HyperX Stinger
PERFORMANCE -

8/10

BUILD QUALITY -

8/10

AESTHETICS -

8/10

VALUE -

9/10
Summary
The Kingston HyperX Stinger is a solid, well rounded gaming headset with comfort at its core. At around 50 USD, this brought the HyperX brand even closer to those who wants to experience a good quality product, without paying for a premium.