Can You Trust DataBlitz?
DataBlitz is colloquially, the gamer's equivalent of CDR-King. They can't complete with the said "store ng bayan" for most things on the shelf when it comes to mundane things, but Datablitz can get most of what the gamers need at a good price – things that can't be found somewhere else, even at your favorite retail store. If you can find those things at other stores though, chances are that they are way too price'y compared to the store's offerings.
Granted, the store features a lower price point compared to the MSRP from the other stores nationwide with the exception of some really hardcore PC retailers, and that alone bore issues from the past. Such alleged issues are the store's method of receiving goods outside the country without the knowledge or permission of the intellectual property owner, and or simply put – the importation of grey market gaming gears. This is an old issue, and to an extent, I can understand why some companies does this as it could provide the consumers a chance to experience an item that cannot be bought locally. If the company with product X has no distributors to talk with, gamers wants product X, and a local company can parallel import it or directly buy from the manufacturer, then that is no huge issue. Caveat Emptor.
Now, Logitech recently released their local pricing for the Logitech G gaming gears, and the MSRP appears to be somewhat far ahead compared to DataBlitz's offering. A good example would be the MSRP for the G810 Orion Spectrum at 9, 150 PHP, which is something that you could actually get at DataBlitz for 7, 995 PHP. That's a 15% price drop compared to the MSRP set by Logitech – thus it had us thinking how did they managed to pull it off. Interestingly, PCHub had the G810 Spectrum priced at 7, 340 PHP, which is a whooping 25% lower than the MSRP. Granted, PCHub had it marked as a "cash promo price" with a regular price at 8, 750 PHP. The Pricing from Amazon right now for the said product is at 159 USD so the local pricing is actually not far from the international pricing.
Reason being why we decided to put DataBlitz into the lime light is to actually provided the gamers a better understanding on what really is important – If you could really trust the Datablitz of today. A good source of answer would be them, but since Logitech isn't really far from our reach, we take it that the best possible course of action is to ask themselves. Why? Because asking the manufacturer, and its business official(s) is always the best thing to do. We got an answer anyway, and it is immediate:
DataBlitz is our Authorized reseller in Philippines since June 2015. As part of Anti – Competition Law, we should not fix the selling price of our partner. Logitech will continue to work closely with Datablitz to bring the latest product to Philippines market and ensure they are offering the service and support at Logitech standard.
KP Sim, Logitech's Country Business Manager for Malaysia, Philippines and Brunei said those statements from an email, reassuring the gamers and consumer's trust on DataBlitz's services. They have no reason to fix the store's competitive price point to match Logitech's set MSRP in the country, as per the Anti – Competition Law dictates, and will continue to work with the company to bring the latest Logitech G products on our market.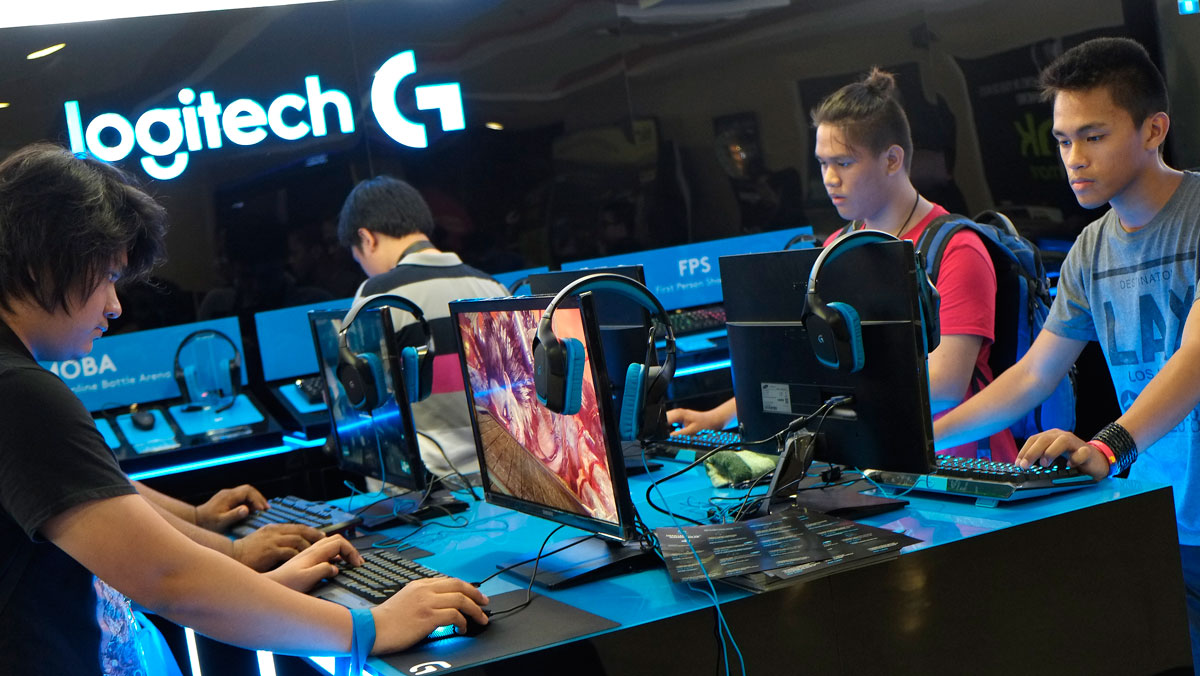 Logitech has been a nationwide partner of DataBlitz since June of 2015, and with that said, we could confirm that DataBlitz isn't doing any shady business at all, when it comes to Logitech at least. That means when you buy a Logitech product from them, you as a consumer should expect all the benefits from Logitech's services and it should be according to their standards. That includes a genuine Logitech product upon purchase, service and parts warranty, plus support when you need it for the after-sales.
We sure do hope that this article cleared things up for gamers, and will use this as a basis for any gamer's next purchase be it a Logitech product or what not. TL;DR – yes, you can trust DataBlitz and their service when it comes to Logitech's gaming peripherals. As for the other products on sale, well – it's better to ask the store themselves.