World's First to Offer High Performance GTX 965M GPU for Gamers
Taipei, Taiwan – As a market leader in the gaming industry, MSI is always ahead of other brands in meeting users' needs and introducing the most up-to-date solutions for gamers, aiming to fulfill its "Gaming No.1" oath. This month, MSI is ready to impress its users again by launching gaming notebooks with the new NVIDIA GTX 965M graphics card.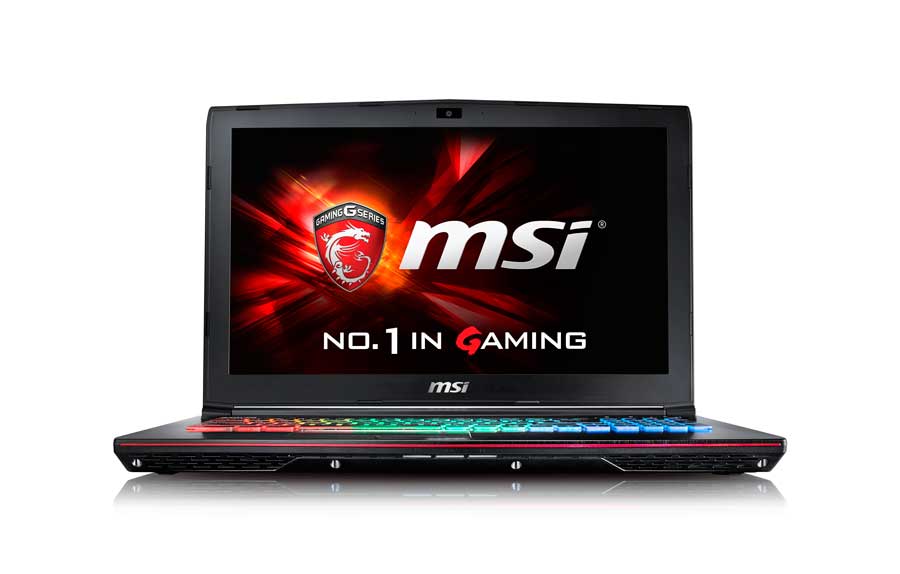 Comparing with the old NVIDIA GTX965M graphics card on a 4th generation Intel Core i7 platform, the new NVIDIA GTX 965M graphics card with an Intel Core i7-6700HQ is suggested to have a 15% performance enhancement. The new NVIDIA 965M graphics SKU is available on MSI GS and GE gaming series, adding another choice in its existing notebook lineup.
Table1: Different GPU solutions on MSI GS and GE Series:
Models

 

 

 

 

 

Specs

GE72
GE62
GS70
GS60
CPU
Latest 6th Gen. Intel Core i7 processor
GPU
GTX 970M

GTX 965M

GTX 960M

GTX 950M

GTX 970M

GTX 965M

GTX 960M

GTX 950M

GTX 970M

GTX 965M

GTX 960M

GTX 970M

GTX 965M

GTX 960M
Source: https://www.msi.com/product/notebook/#?category=Gaming%20Series
About MSI Notebooks
As a world leading gaming brand, MSI Notebook's goal is to become NO.1 in gaming in laptop computers. We stand by our principles of breakthroughs in design, the pursuit of excellence, and technological innovation as we have continued to raise the bar for ourselves and have accomplished a great deal of pioneering work in the industry. If you need more product information, please visit https://www.msi.com
[button type="big" color="red"] PRESS RELEASE[/button]