MSI is set to reveal new motherboards and features at CES 2017, and we've got a few teasers here already before the announcements. But first, let us take a look at the TOMAHAWK, SLI, and SLI PLUS motherboards slated to launch next year.
The next generation SLI series follows the strict all-back finish of the yesteryear's SLI Series boards with an added shine factor via the DDR4 Steel Armor. The TOMAHAWK series on the other hand saw a huge aesthetic upgrade, featuring a slicker and a more toned down styling compared to the older generation.
Perhaps the most interesting feature added to MSI's boards is the M.2 Shield. This is basically a cover with a thermal pad to aid passive cooling. Some M.2 SSDs gets really hot and throttles down to prevent damage so this is a novel feature.
Another addition is the Mystic Light function to the PCB gout of the audio chipset. I believe this feature is audio reactive.
Last but not the least, we've got the DDR4 Steel Armor. This basically adds extra reinforcement to the DRAM slots which is similar to what MSI did with the PCI-E slot armor.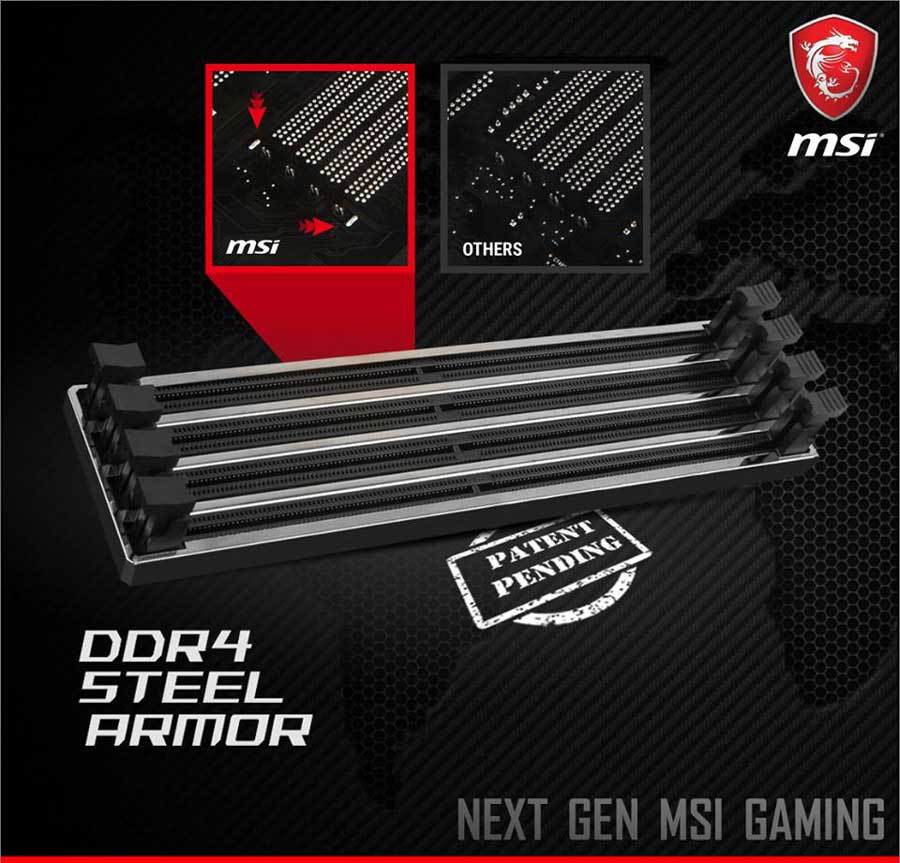 MSI is expected to announce the next generation motherboards at CES 2017.