Nvidia had just announced the refresh of their notebook graphics offerings with new GTX, RTX models and Max-Q conforming designs for this year. It basically means there are more gaming capable mobile platforms to choose from. This is where we come in, to help you make a snazzy decision – on what GeForce gaming laptops to choose from.

Nvidia Max-Q and GeForce RTX Refresher
Now before we start, allow me to reintroduce Max-Q and the GeForce RTX GPUs. First off, the Max-Q design is a standard set by Nvidia back in 2017. It revolves around three main points: Design, thermals and performance. If a GeForce based laptop is thin, cool and powerful enough then it would most likely be slotted within the Max-Q's standards.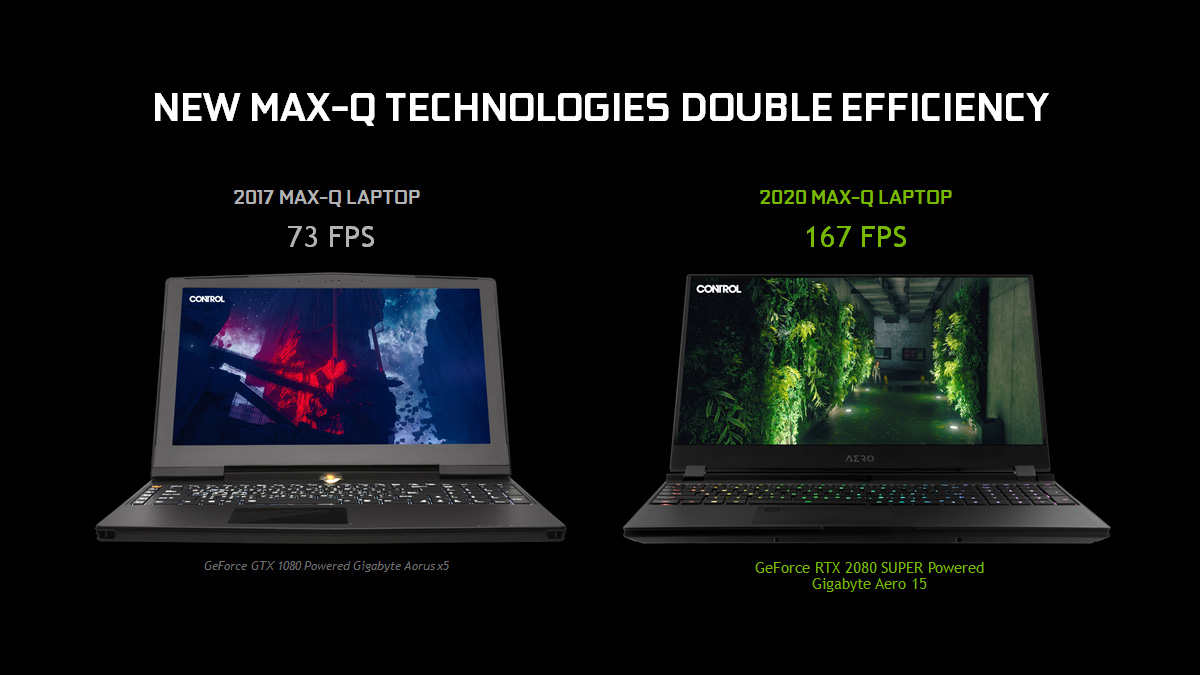 RTX on the other hand refers to the real-time Ray Tracing capable GeForce GPUs. Basically, Ray Tracing simulates the physical behavior of light to bring real-time, cinematic-quality rendering to games.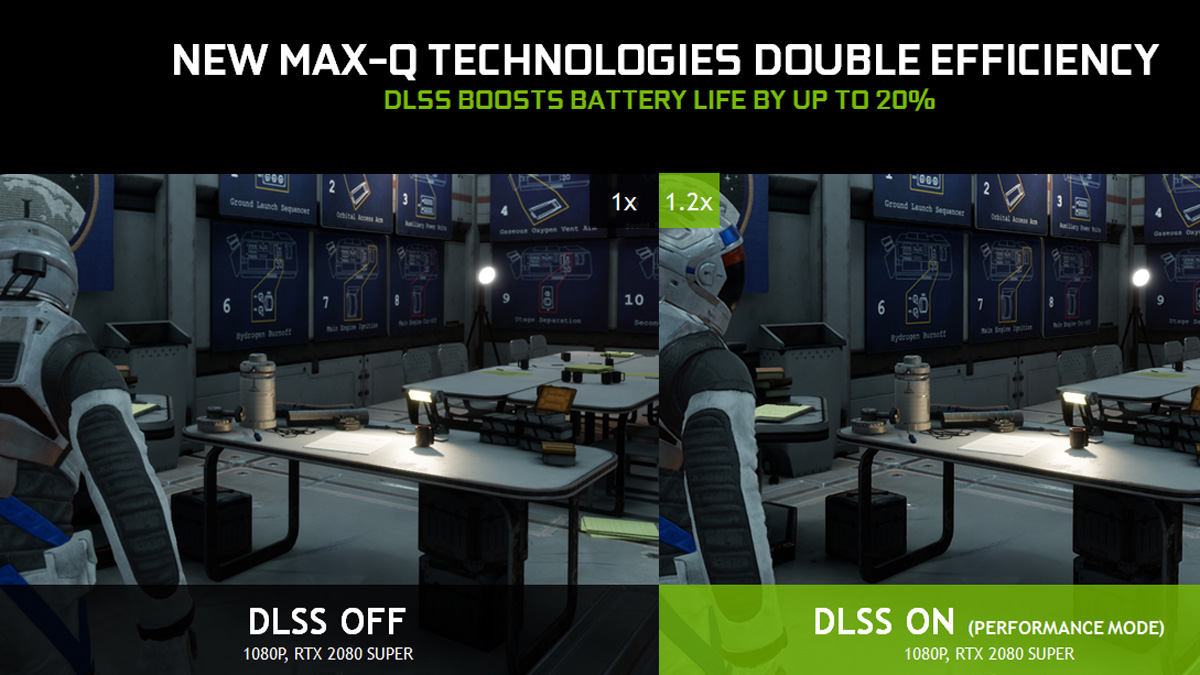 DLSS 2.0 is another feature that comes with the RTX based GPUs. It is an AI powered super sampling which basically means sharper images without the performance hit of standard super sampling. This also ultimately helps the RTX graphics to perform well with games running with Ray Tracing enabled.
Top Picks for the Nvidia GeForce Based Laptops
Our basis for this curated list are the features, design, price point and the overall balance of the laptop between portability and performance. Thus, you might see some not so slim models here for the budget conscious gamers.
Now that the basics are out of the way, let us check out the hottest (figuratively) laptops with Nvidia GeForce graphics inside.
ASUS ROG Zephyrus G15 (GA502IV-AZ023T)
Immediately starting with my favorite, the Zephyrus G15 is the epitome of gaming and mobility from the guys at ASUS. This is a symbolic series, since it is among the very first Max-Q design gaming laptops announced at Computex back in 2017.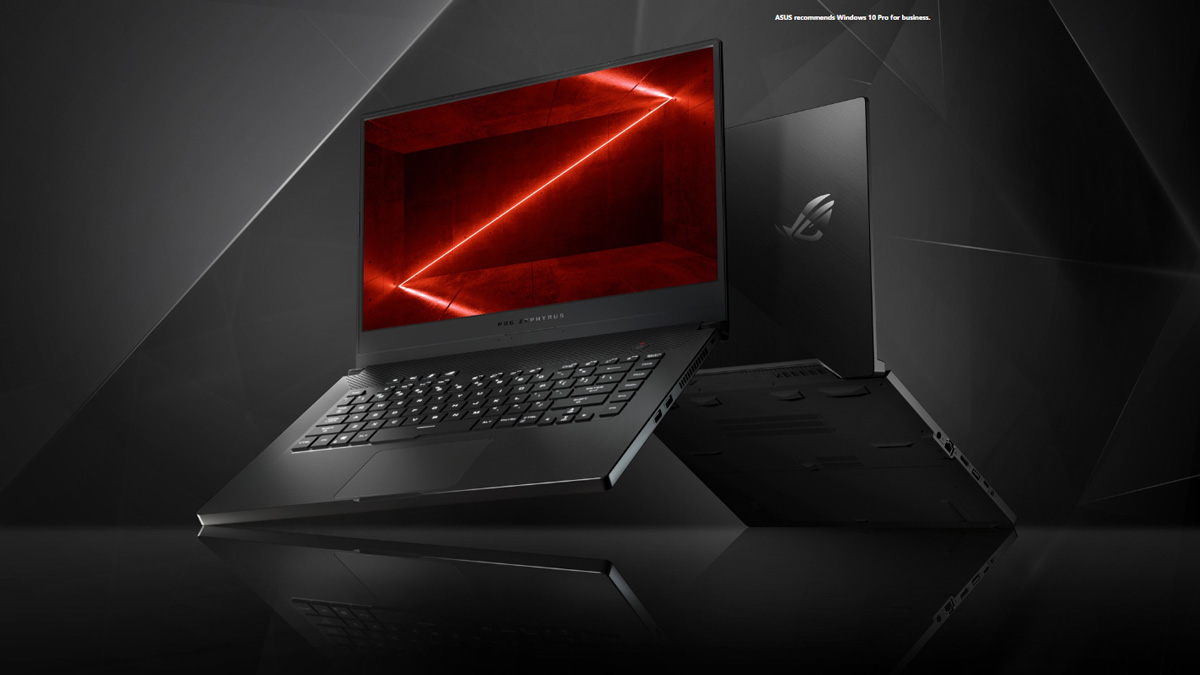 Fast forward today, we've got the Zephyrus G15 model with the latest AMD Ryzen 7 4800HS CPU and a GeForce RTX 2060 graphics inside.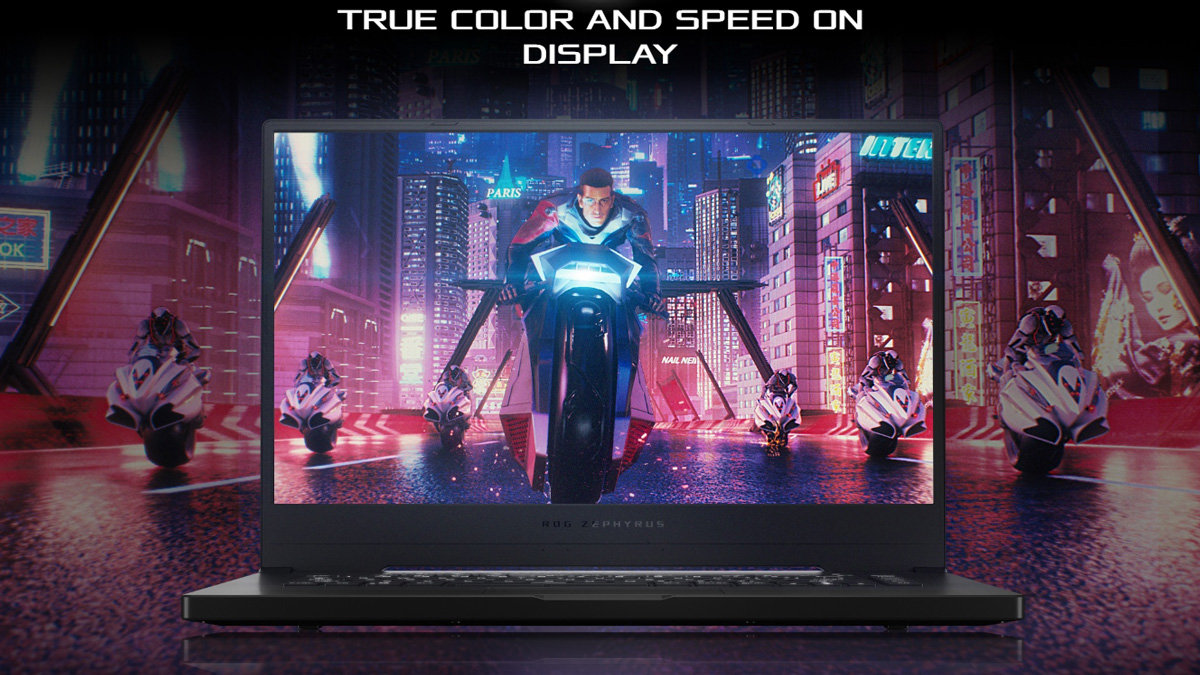 Kicker here is the 240Hz IPS-level panel with 3ms of response time. The display also offers adaptive sync technology with a Pantone validation for impeccable color accuracy. All those under a 15.6″ shell with a 19.9 mm thickness – or thinness, rather.
This baby is also available in a GTX 1660 Ti variant (GA502IU-AZ077T) with an MSRP of 79,995 Pesos and 94,995 respectively. Full specs here.
ASUS TUF Gaming FX505DV (FX505DV-AL127T)
If extreme durability, gaming and a dash of portability are your concerns then the TUF Gaming FX505DV is the right laptop for you.
Available in different configurations, our variant of choice comes with an AMD Ryzen 7 3750H CPU and an NVIDIA GeForce RTX 2060 inside. It also comes with a 120Hz IPS panel so it's pretty good enough for competitive gamers.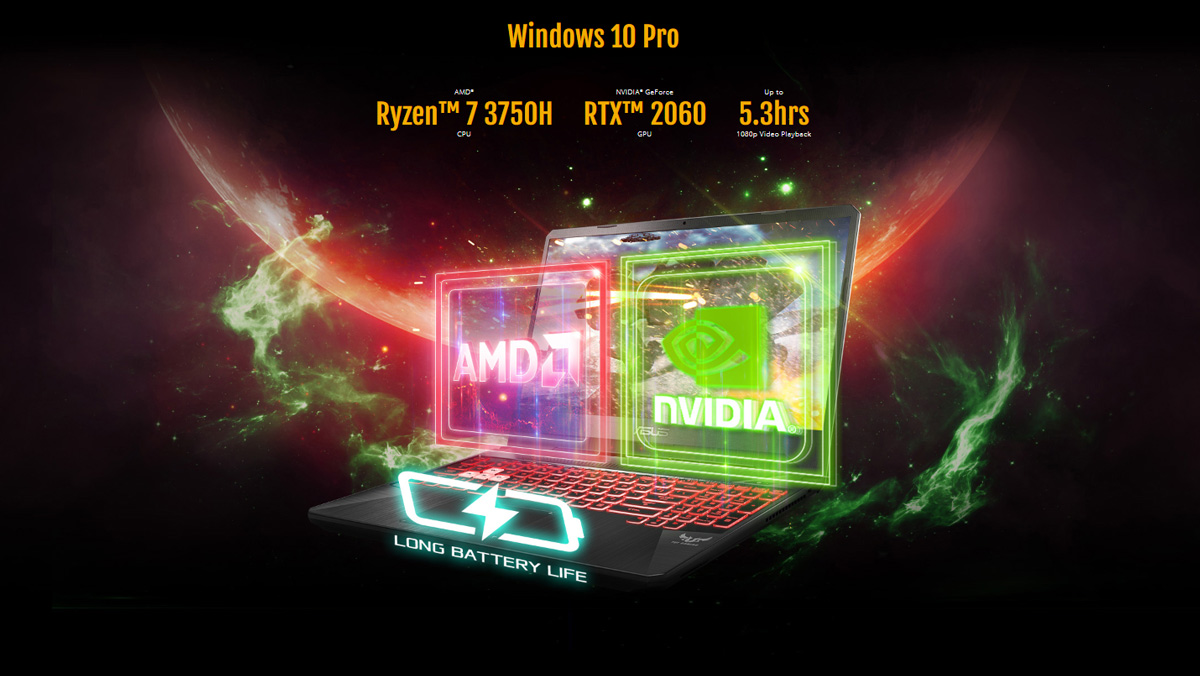 Now what separates this from the rest are its set of military-grade features. This is a MIL-STD-810G compliant laptop that has gone under rigorous tests. That includes shock, temperature, humidity, altitude and even solar radiation tests.
The FX505DV features an MSRP of 79,995 Pesos. Full specs here.
Lenovo Legion 7i (Y750)
Formerly known as the Y750, Lenovo updates their top of the line range to the Legion 7i. Complete with up to 10th Generation Intel Core i9 H-series overclocked mobile processors and a larger 80Whr battery, the laptop also features a 15-inch Full HD display is certified VESA DisplayHDR with 100% sRGB color accuracy.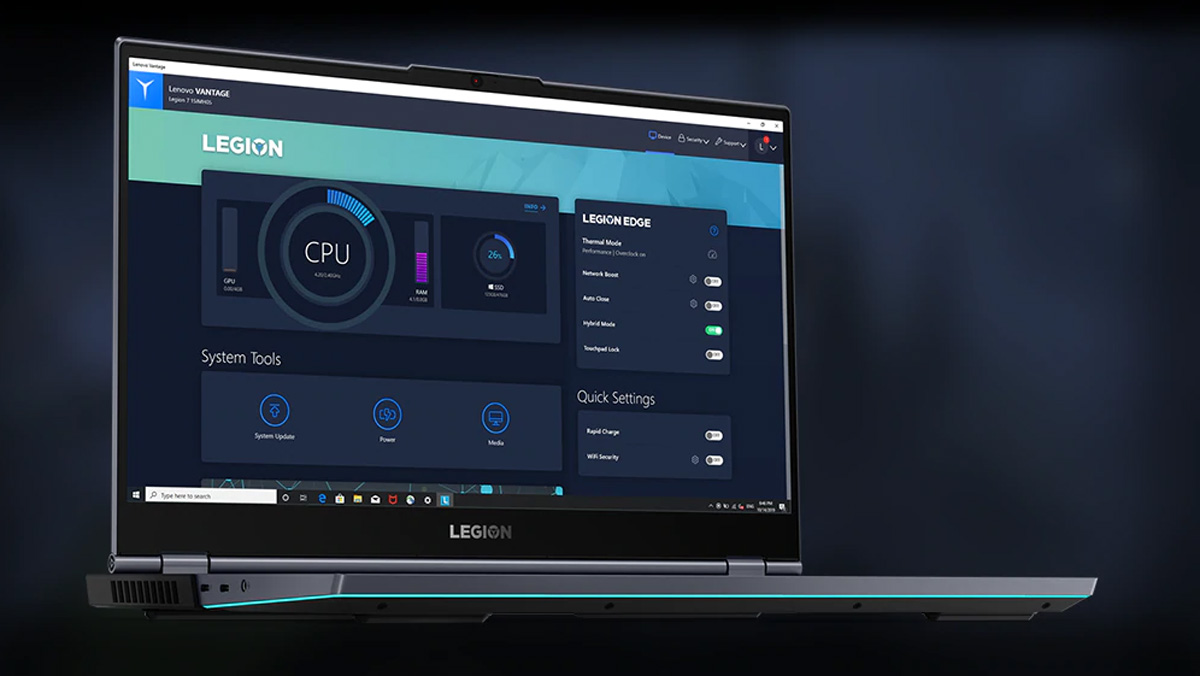 Bearing the Max-Q Design, it is still within the realm of portability while still maintaining the performance of desktop offerings. It comes with RGB lighting on its venting ports too!
Made with aircraft grade aluminum, its top shell is just as sleek as its specifications. Price starts at $1599USD for the RTX 2070 variant. That's about 80,000+ Pesos which is nice and something to wish for regardless if we will get the 144Hz model locally. Word has it that it is going to be available in the Philippine soil soon. Trust me on this one, we've got the best insiders around. Not sure about the actual local MSRP though.
Lenovo Legion 5i/5 (Y550)
Now the Legion 5i and Legion 5 are the more frugal siblings of the Legion 7i. The "i" actually stands for the model with an Intel Core series inside, while the Legion 5 comes equipped with the AMD Ryzen CPU.
Regardless of CPU differences, both models comes with a variety of panels and other configurations but we are certain of a top model with an Nvidia GeForce RTX 2060 GPU.
With flexible options, these laptops do not skimp on features and comes equipped with the Lenovo Legion TrueStrike keyboard and Coldfront 2.0 thermals. Display is also up to 144Hz for faster reaction times which is what you would like to start with. For a bit of extra, both the Lenovo Legion 5i and Lenovo Legion 5 could come configured with a larger 80Whr battery too.
The Intel-based 15-inch Lenovo Legion 5i starts at $829 and the Lenovo Legion 5 with AMD Ryzen CPU will start at $759.99.
Acer Predator Triton 500
Acer has the means to call the Triton 500 a predator. All models for an instance caries an Intel Core i7-9750H inside with configurable graphics from an NVIDIA GeForce RTX 2060 to an RTX 2080.
What's nice about the Triton 500 though is its 17.9 mm thin body which is even slimmer than the ASUS Zephyrus G. If that's not enough, the top-end model comes with a 300Hz panel featuring a response time of 1ms achieved via display overdrive.
All models also comes with Acer's custom-engineered cooling technology. Basically, the new cooling solution reduces operating noise while increasing airflow. The fan blades are even designed after an owl's flight mechanic. Talk about nature and tech combined. Price starts at $1699 USD. Local model will be available by June according to sources. Full specs here.
Acer Nitro 5 (AN515-54-5812)
Perhaps with the most endearing MSRP of all the models listed here, the Acer Nitro 5 is just brimming with value, featuring an NVIDIA GeForce GTX 1650 paired with an Intel Core i5-9300H featuring a value of $579 USD.
The Nitro 5 with the GTX 1650 is just shockingly good with that price point, even beating the outgoing model with the AMD Ryzen 5 and Radeon RX 560X at $669.
Now I'm not sure about the RTX 2060 model's price yet but it should come with at the very least a 120Hz IPS panel on top of an updated shell design compared to the 2019 model. Any of the two GeForce variants should be able to make it here by June.
MSI GS66 Stealth
Coming soon in the Philippine market, the GS66 Stealth is one of the most awaited comeback from MSI's gaming laptop line-up. It will be available in configurations with the latest 10th Generation Intel Core i7 Processors and a GeForce RT X 2070 Max-Q and or a RTX 2060 graphics.
The MSI GS66 Stealth is also quite a looker with its thin bezel design paired with an all-metal body. It can even pass as a sleek and slim office laptop without looking too loud in business meetings. No wonder it also received the IF Design Award of 2020.
Battery life is also a highlight – coming in hot (figuratively speaking) with a 4-cell, 99.9Whr battery with a runtime that can last you more than your average gaming laptop.
On top of these, MSI also went with a souped up audio, featuring front-firing Duo Wave Speakers in a world-class Dynaudio sound system. It is available now for pre-order and starts at 144,995 Pesos. That's about $1,699.99 for the rest of the world.
Final Thoughts
The gaming laptop scene is an insanely crowded area – not to mention that it is exceptionally competitive too. And yet, that very nature makes finding gems such as the laptops listed above a true joy for us.
Do you agree with our choices? Let us know in the comments section down below.