At the start of the year, NVIDIA released a short promotional video about Ultimate Play, showcasing a list of montage representing its core features. You may watch the said video below to get a feel of what it is all about.
Ultimate Play is perhaps one of NVIDIA's latest marketing phrases and you'd be right to call it that way. It has been around for almost two years actually, dating back from the 2nd Gen GeForce RTX inception. I don't remember much about it back then but where it stands right now, NVIDIA is shaping up Ultimate Play as a conglomerate of GeForce features – more specifically, along with the exclusives found within the latest RTX 30 series graphics family.
As timely as it sounds, there's a local promotion for NVIDIA GeForce products this quarter of 2022. Up to 15% off could be had with a purchase of GeForce powered gaming PCs – plus with free gaming keyboard and mousepad. There's also a ₱500-1000 PHP off together with a bundle worth ₱1500 PHP for gaming laptops with GeForce RTX 30 Series GPUs inside. You may check these promotions from the official NVIDIA partners listed below.
Now with those promotions out of the way, let us check out what Ultimate Play has to offer, dissecting each features to understand what it means for gamers and creators alike.
NVIDIA Ampere Architecture
Perhaps what made most of this possible is the architecture itself, the NVIDIA Ampere architecture. Turing already shook the industry with its Ray Tracing hardware and AI capabilities but Ampere took this to another level with basically 50% faster performance at half the processing power required.
Ampere's gain over Turing doesn't end there though. NVIDIA seeks a more cohesive hardware and software solution with Ampere by providing a wealth of features free to use. That includes AI enhanced features found within NVIDIA Broadcast, Studio, along with NVIDIA DLSS. In an essence, the Ampere architecture made NVIDIA's Ultimate Play what it is right now.
The GeForce RTX 30 Series is built with the award-winning NVIDIA Ampere architecture – powers the world's fastest GPUs for gamers and creators. That lets you enjoy smoother gameplay at higher resolutions, and finish creative tasks faster.
2nd Gen Ray Tracing
Ray Tracing simulates how light behaves in the real-world, producing photorealistic graphics and immersive gameplay. Ray Tracing has been a staple for the GeForce RTX family since, but it is more of a luxury feature at its inception due to a variety of reasons related to early adoption.
Now two years in and with the Ampere architecture, NVIDIA introduced its second generation RT Cores found within the RTX 30 Series. The second generation Tensor Cores features improved raytracing acceleration, along with new effects such as raytraced motion blur. Performance also improved by a minimum of 1.5x – which is huge considering we also have DLSS in-tow. As a cherry on top, with more titles and studios adapting the technology as time goes by, Ray Tracing is slowly becoming a true staple in the gaming industry rather than a luxury that a few could only afford.
NVIDIA DLSS
The NVIDIA DLSS is for the lack of better word, an impactful technology on its own. It uses AI-specialized Tensor Cores on GeForce RTX GPUs – providing performance boost without compromising image quality.
DLSS is insanely genius and we've detailed how it works on my primer for its second iteration, the DLSS 2.0. Suffice to say, it is a must – more so with Ray Tracing combined. Both Ultimate Play features are just meant for each other.
NVIDIA Reflex
Now if every millisecond counts to you, then the NVIDIA Reflex is yet another feature found within the Ultimate Play verse. The video below explains how it works but basically, NVIDIA Reflex is a suite of technologies to measure and optimize system latency. Essentially, Reflex allows you to acquire targets faster, react quicker, and increase aiming precision.
Maximizing NVIDIA Reflex requires devotion or rather, investing on extra Reflex compatible hardware such as a gaming mouse or this gaming monitor. That doesn't mean you're going to missing out if you wont purchase one or another so keep that in mind.
Game Ready Drivers
The one that glues them all is perhaps the Game Ready Drivers. This is basically your usual device driver but with optimization and reliability in mind – focusing on game fixes and performance. The crazy thing about this is NVIDIA's consistency to release these drivers at Day one – especially when a major title has been released. This also indicates NVIDIA's level of communication with the game developers.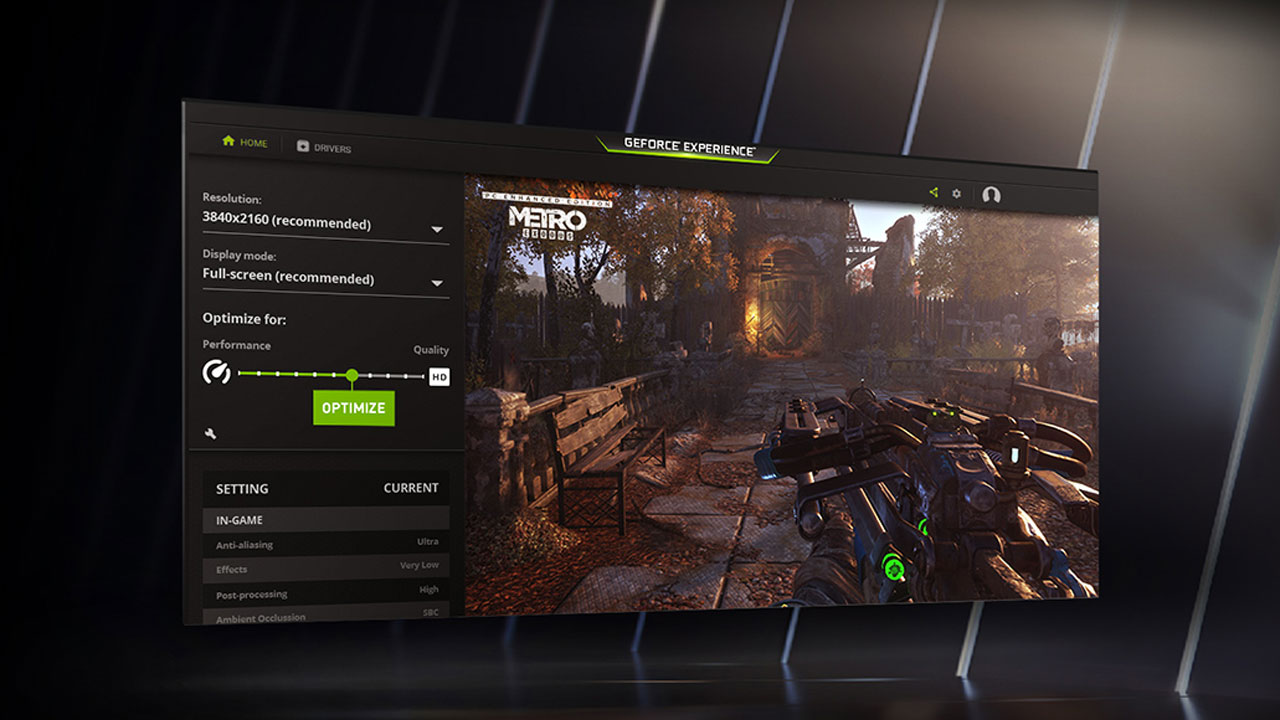 Game Ready Drivers not only aims to provide maximum performance and reliability with the latest games. It also allow gamers to further optimize settings with a single click via the GeForce Experience – which is surprisingly not within the list on its own.
NVIDIA Encoder (NVENC)
NVENC is one of those features that a lot of us have taken for granted. NVENC is basically a dedicated hardware video encoder integrated into GeForce GPUs. Think of NVENC similar to the Tensor or RT Cores but for encoding videos. Therefor, leaving GPU processing power focused on games while it does the encoding on its own.
With that said, NVENC unlocks professional-grade livestreaming without sacrificing frame rate or quality. For creators wanting to accelerate their work, NVENC is also supported by popular video editing applications such as Adobe Premiere Pro and DaVinci Resolve.
NVIDIA Broadcast App
The NVIDIA Broadcast App is a timely feature added to the Ultimate Play. It transform any room into a virtual home studio with powerful AI effects like noise removal, virtual background and more.
Personally speaking, WFH has never been this fun. If you're not a gamer, it is quite possibly an endearing reason to go and get an RTX graphics card just to make conference calls a little more professional – like what my mom did.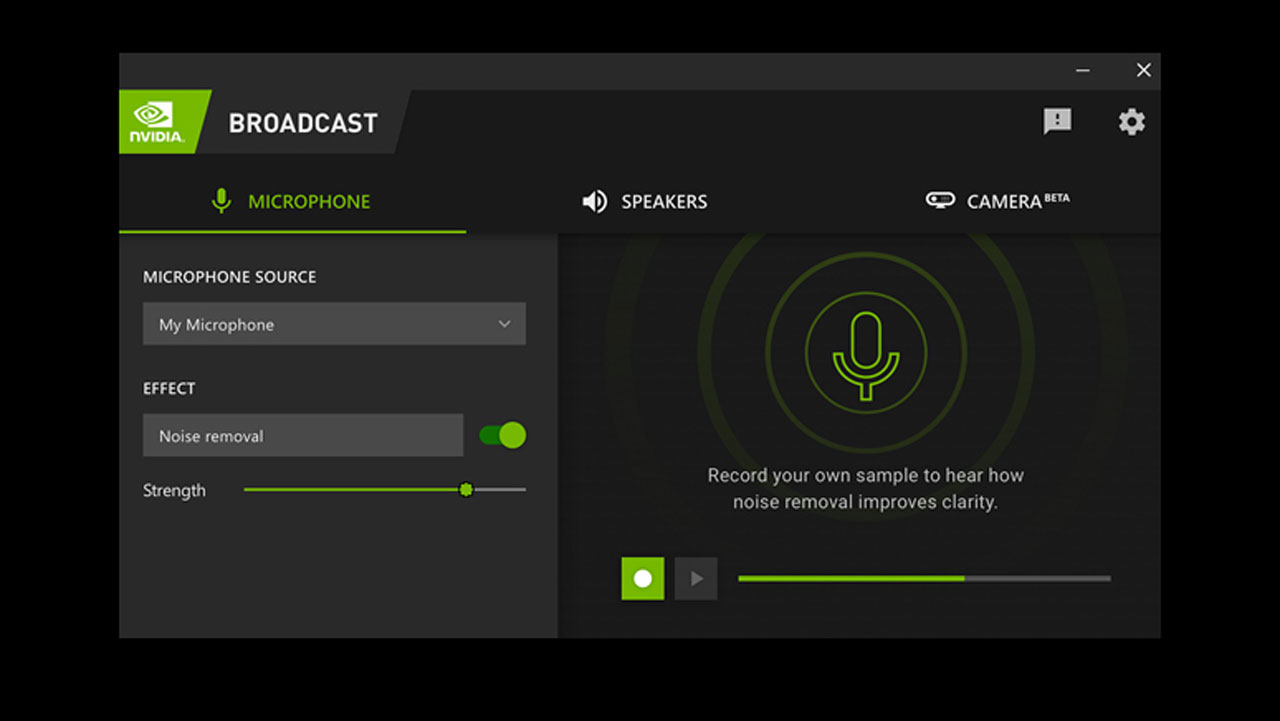 NVIDIA Studio
The NVIDIA Studio allow you to one-up your creative game. It features AI-accelerated support for top creative applications and enhancing workflow via dedicated drivers, exclusive apps and tools.
Take the example below as an example, showcasing how fast an RTX 30 series GPU could do work with Adobe Premier Pro. The GeForce RTX 3060 system for example is able to go head-to-head with the Macbook Pro 16 on this particular benchmark.
In Closing
Ultimate Play is definitely more than a promotional phrase, encapsulating what NVIDIA intends to communicate with regards to the features of the GeForce RTX family. This is a much more mainstream approach into condensing and introducing a number of GeForce RTX features without going overboard. So to answer the initial question, it does matter – especially for the budding PC gamers.
On that note, I hope you now have a much better understanding about what NVIDIA Ultimate Play is all about in a single reading. If you need more information about each features and technologies behind it, just hit those links.
Until next time!