Palit today releases the KalmX. A new line of graphics card consisting of the GeForce GTX 1050 Ti series. With passive cooler and the advanced powerful Pascal architecture, the Palit GeForce GTX 1050Ti KalmX – pursue the silent 0dB gaming environment.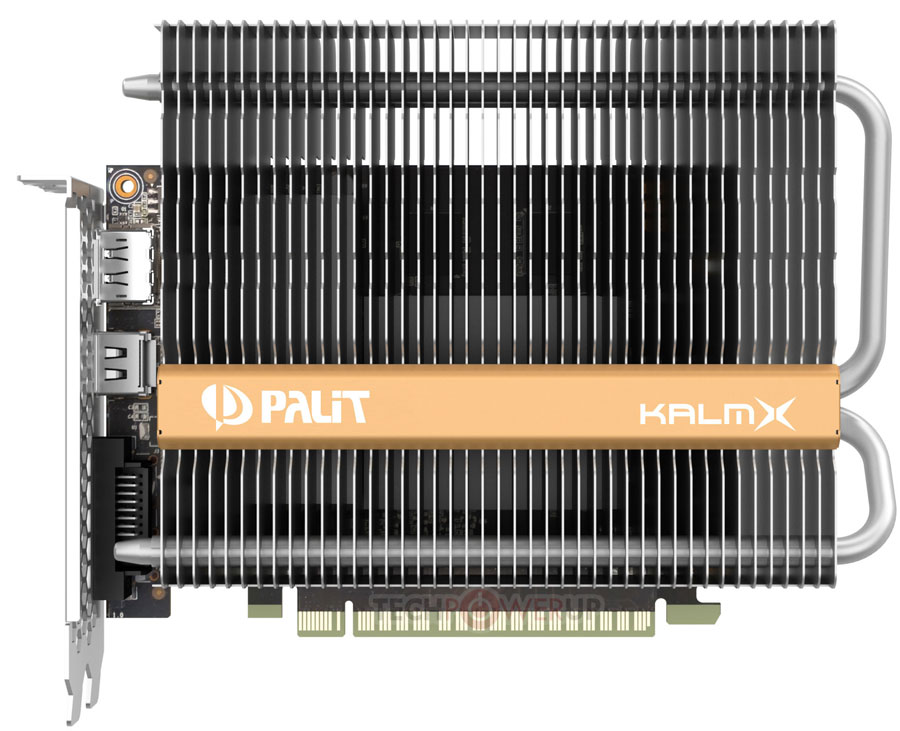 The Palit GeForce GTX 1050 Ti is a true gaming GPU designed for every PC gamer. It's built to the exacting specifications of the GeForce GTX family and powered by NVIDIA Pascal-the most advanced GPU architecture ever created, it's loaded with innovative NVIDIA Game Ready technologies that let every gamer experience the latest titles in their full glory.
The GeForce GTX 1050 Ti transforms your PC into a gaming rig to rival any game console. Its powerful, ultra-efficient next-gens architecture makes the Palit GTX 1050 Ti KalmX the weapon of choice for serious gaming at an incredible value. Palit GeForce GTX 1050 Ti gives you the gaming horsepower to take on today's most demanding titles in full 1080p [email protected] FPS.
Notable Features:
Palit GeForce GTX 1050 Ti KalmX- 0dB solution
The first passive cooler for GTX1050 Ti in the market
Two nickel plated heat pipes
Vast volume of nickel plated fins
Copper base with heat pipes for best heat dissipation from GPU to fins
No external power required, good for small case PC
Affordable GTX series product, great C/P value
Great Hardware Components