Intel's 100 Series Motherboards Are Still Relevant
Intel's 100 Series motherboards has been superseded by the 200 Series with the advent of the 7th Generation Kaby Lake CPUs. While the release of the new platform signaled the manufacturers to focus on the latest stuffs, the 100 Series is here to stay up until Intel decided to step up their game with a new socket design, and up the ante when it comes to IPC gains. The Intel 100 series is in fact at the best spot right now since prices should be lower the instant that the 200 series made land fall.
CPU performance differences from the Intel 100 to 200 series motherboard chipsets should be just a hairline better for the 200 series. After all, the Intel 200 series only offered out of the box compatibility for the Kaby Lake CPUs paired with Intel Optane support, and Speed Shift thrown in. With those things said, there's basically less reason to get the latest chipset since most 100 series LGA 1151 boards should have proper BIOS updates to support the Kaby Lake CPUs. That is unless you require the Intel Optane support, extra HSIO lanes, and the updated exclusive features added by manufacturers. If the new features doesn't entice you, then this guide should help you find the best LGA 1151 motherboards of the yesteryear.
Do note that my recommendations are based on the boards I have played with since the inception of the Intel 100 Series up until the end of the year 2016. The only boards that I never dealt with listed on this page are most of the runner ups, the Asrock H170 Pro4/Hyper, and the GIGABYTE H170N-WiFi.
The ASUS ROG MAXIMUS VIII Ranger is a robust gaming oriented ATX motherboard built with all the goodies of the Z170 chipset slapped with ROG features into the mix. That includes a souped up audio solution, tons of connectivity options, feature rich gaming softwares, and so much more under that ROG banner wanting to be utilized. This thing has overclocking features stamped on it so don't let the facade fool you.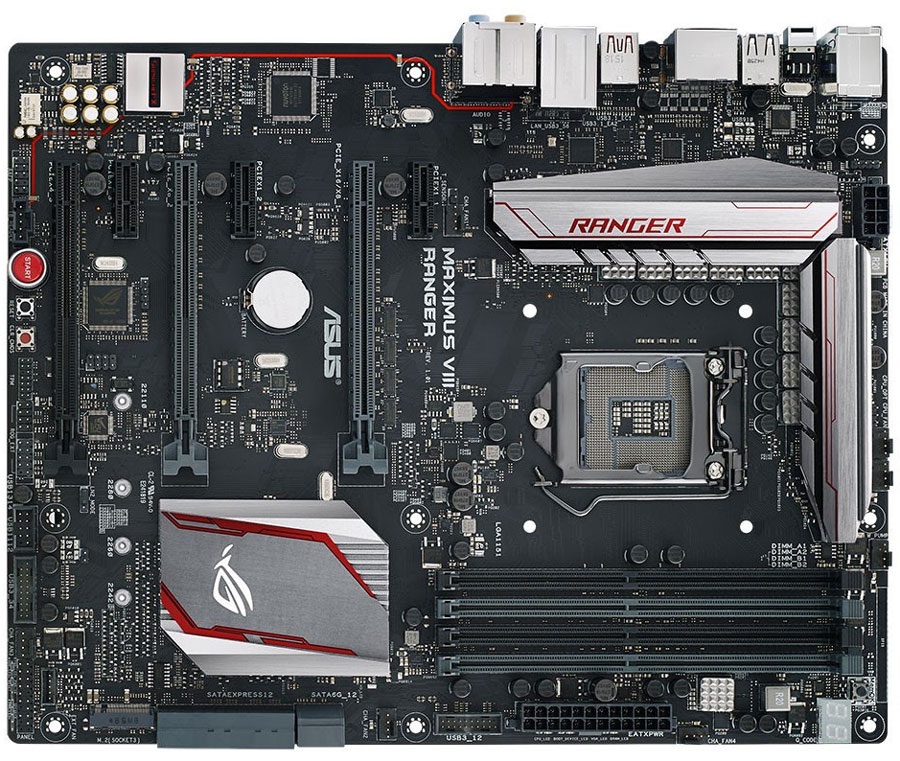 At around 10, 000 PHP, this one is hard to beat when it comes to features, pricing, and style. The HERO is another great choice but its local price just wont take the spot. Runner Ups: MSI Z170A KRAIT GAMING 3X, Asus Z170-A, ASUS ROG MAXIMUS VIII Ranger
The ASRock H170 Pro4/Hyper appeals to those who wants K series overclocking on a budget oriented board via BCLK tuning. It also features Intel LAN, Flexible PCI-E x1 slots that could accommodate full size cards, and memory overclocking via compatible kits. It's like a Z170 on a total budget without the SLI support, and extreme overclocking support. Do note that this one doesn't feature a USB 3.1 controller. Runner Ups: Gigabyte GA-H170-D3HP, MSI H170A Gaming Pro
The ASUS B150 Pro Gaming line-up is one of the best B150 chipset based motherboards out there even at 6, 700 PHP. The price is a little high if you think B150 boards are just about budget and budget alone. But, lemme tell you that the Pro Gaming D3 is more than what the chipset is all about.
First off, the board features CrossFireX support, USB 3.1, an M.2 slot, and just loads of connectivity options inside and out for a B150 board. Best of all, this board comes with ROG inspired features such as the SupremeFX audio solution, and software based gaming solutions that you should never waste. It's like a lighter ROG board both in style and features. If you don't need the extra memory frequency bump from both the Z170 and H170 boards, then this should appeal to you. Runner Ups: Gigabyte G1.Sniper B7, MSI B150 PC Mate
Lotsa choice here but we ended up with the ASUS MAXIMUS VIII Gene for a couple of reasons. Those are its gaming oriented features, overclocking capabilities, and tons of connectivity options for a mATX board. The boards comes packed with fan headers, great layout, and bundled accessories to start with.
The Gigabyte GA-Z170MX-Gaming 5 came so close to the top spot, but I ended up with the Gene due to its extra overclocker friendly features. Runner Ups: Gigabyte GA-Z170MX-Gaming 5, Asus Z170M-PLUS
The Gigabyte GA-H170M-D3H is a great H170 board at 5, 450 PHP. It features a good layout, support for dual CrossFireX graphics configurations, and is just a solid performer for its price point. It's hard to recommend a good mATX H170 really if there are better options just below it.
At below 5, 000 PHP, the MSI B150M Mortar is one great motherboard with a good array of features built specifically for the gamers. This one has back mounted LEDs for that soft background glow effect, has a bandwidth manager, and a good audio solution. Connectivity is lush too with 6x USB 3.1 support.
Runner Ups: Gigabyte GA-B150M-D3H, MSI B150M BAZOOKA
Great pricing, excellent connectivity, and just down right awesome – the Gigabyte GA-Z170N-WIFI took the spot as the best ITX motherboard for the ITX form factor. It has M.2 support, WiFi+BT connectivity, and Dual NIC for your blazing fast network requirements if there is any. The board also comes with dual SATA Express for your consideration.
I can't really find any major faults with this board. Perhaps it's just the light VRM configuration – which is still enough to provide a good mileage for overclocking. Runner Ups: Asus MAXIMUS VIII IMPACT, Asus Z170I PRO GAMING
Almost identical to the Z170N-WIFI with the exception of zero overclocking support, the Gigabyte GA-H170N-WIFI is just plain great to work with. My only problem with good H170 ITX boards is just that damn pricing compared to the Z170 ITX boards. Wont hurt that much though if you're leaning on the non-K CPUs for your build. Runner Ups:  ASRock H170M-ITX/DL, MSI H170I Pro AC
The  Gigabyte GA-B150N Phoenix-WIFI has a rather lengthy name, with a long list of features as well to go with it. This is my go to recommendation for the ITX B150 series based on well rounded features for the price. Runner Ups: MSI B150I GAMING PRO AC Asus B150I PRO GAMING/WIFI/AURA
No Love For H110 Motherboards?
As much as I'd like to post recommendations, I view the H110 boards as bare motherboard selections when it boils down to the features. A simple H110 motherboard will get you basic necessities such as DDR3 or DDR4 support, 4x SATAIII ports and a few IO that should be enough for your needs. So if you're looking for an H110 board, just get something from the brand that you trust.
So that's it! Remember that these are just my recommendations. Feel free to add yours below!