It comes as no surprise that mouse pads gets the least attention when it comes to gaming devices. That's partly due to their crude construct which is to be honest, what mouse pads were in the past few years.

Now what we have here is the ADATA XPG Battleground XL Prime. It is an over-sized gaming mouse pad complete with RGB lighting and a splash-proof, scratch-resistant CORDURA fabric construct. This one retails for about $50 USD. A firm price point for such an offering.
Technical Specifications
Mouse Pad
Size
Extra Large
Layout
Landscape
Surface
CORDURA
Software
NA
Interface
USB
Lighting
RGB
Pass-through
NA
Cable Length
1.8m
Dimensions
Length
900mm
Width
420mm
Height
4mm
Weight
420g
Packaging and Accessories
The ADATA XPG Battleground XL Prime comes packed inside a large rectangular packaging. The product should come with the following items inside:
Quick Start Guide
Warranty guide
Decal set
Design, Layout and Build Quality
The Battleground XL Prime is an extra large mouse pad with a landscape layout. Basically among the largest mouse pads out there with a weight to match at 420 grams.
The rubber base covers approximately 99% of the device's back end surface. It's not totally flat though due to the packaging and the nature of the materials used so take a few books and let them press the pad for a few hours.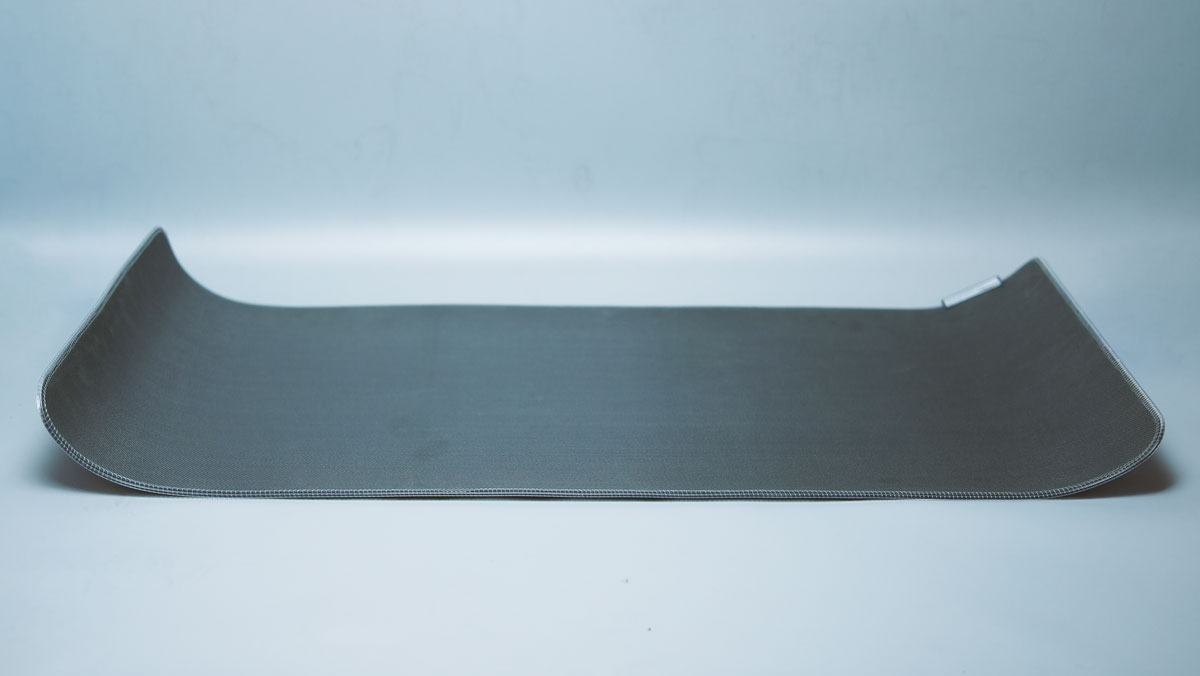 Surface material is CORDURA. Yes, the same textile used for shirts, pants, bags and even military goodies. Thickness is about 4-5mm which is reasonable enough. The control panel on the other hand is made out of plastic and features a single button for the lighting. This controller is power bank ready.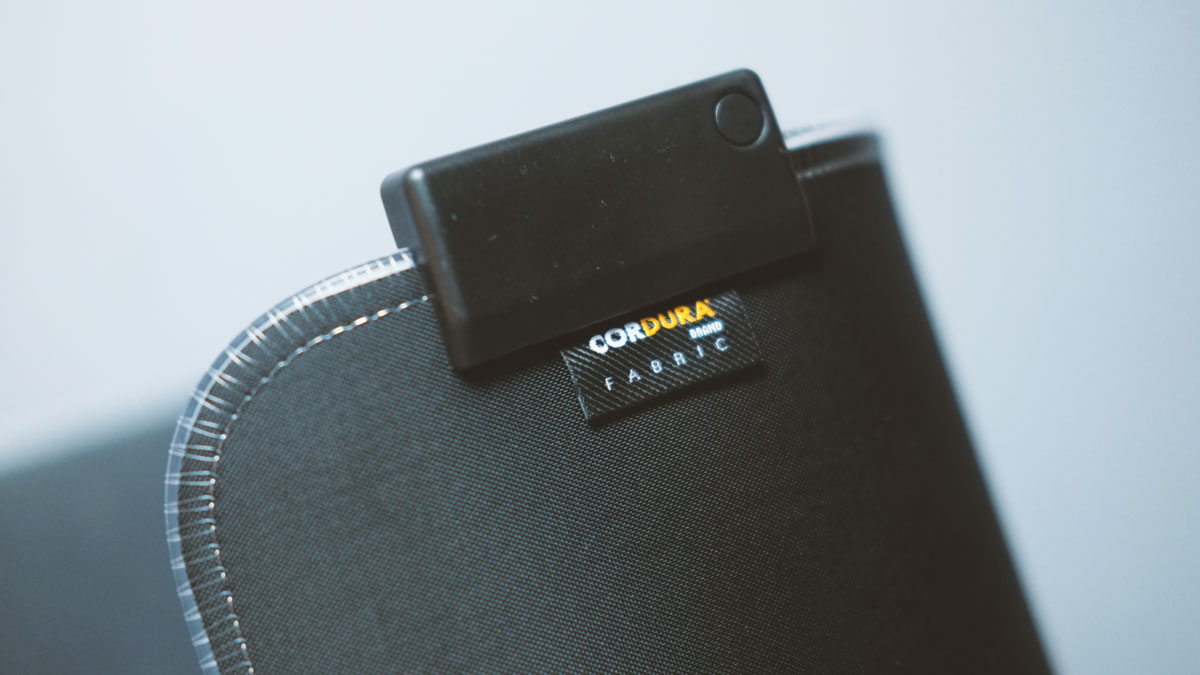 The 1.8m cable is removable and braided. It takes shape like most braided cables out there so you have to be patient when it comes to routing this one according to your liking.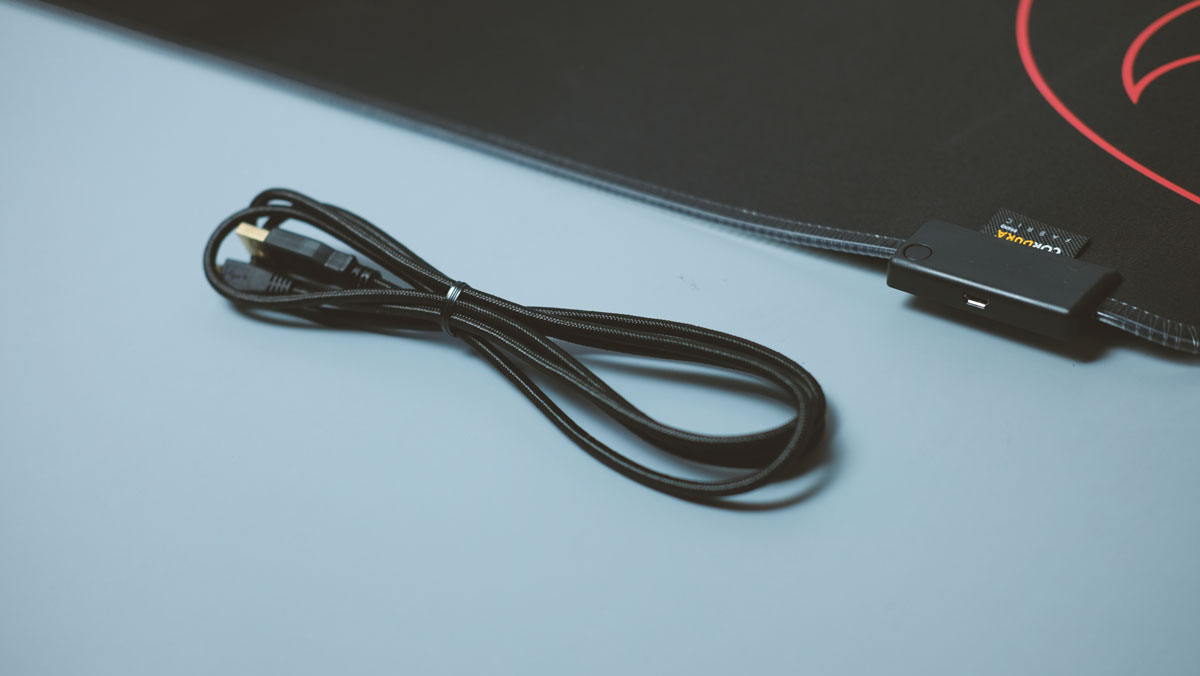 Test Setup and Methodology
Testing a gaming mouse pad is not that difficult, but it is mostly subjective; similar to testing head gears in a sense. That said, no mouse pad is perfect and the verdict usually depends on personal preferences. With that in mind, we are overhauling our testing methodology by following key pointers that should matter the most; that includes the surface performance, the size and comfort. To keep our test methodology simple and free of extra variables, please note the following software and configurations used below.
Test Setup
Pointer Speed
6/11, EPP Disabled
Sensitivity
 800, 1600, 3200, If possible
Polling Rate
1000Hz, If possible
Software
MouseTester V1.5.3
Physical Layout, Functionality and Ergonomics
Surface material is an important thing to consider when looking for a mouse pad. There are four basic types of surfaces here; metal, plastic, cloth and rubber. Metallic materials are preferred when speed and longevity matters over comfort and acoustics. Plastic on the other hand is the choice when speed, control and longevity are concerned. Cloth is the most prominent out of the bunch, offering speed, control and comfort. The emergence of synthetic rubber materials allows control, longevity and comfort over speed. There are also hybrids with multiple layered materials.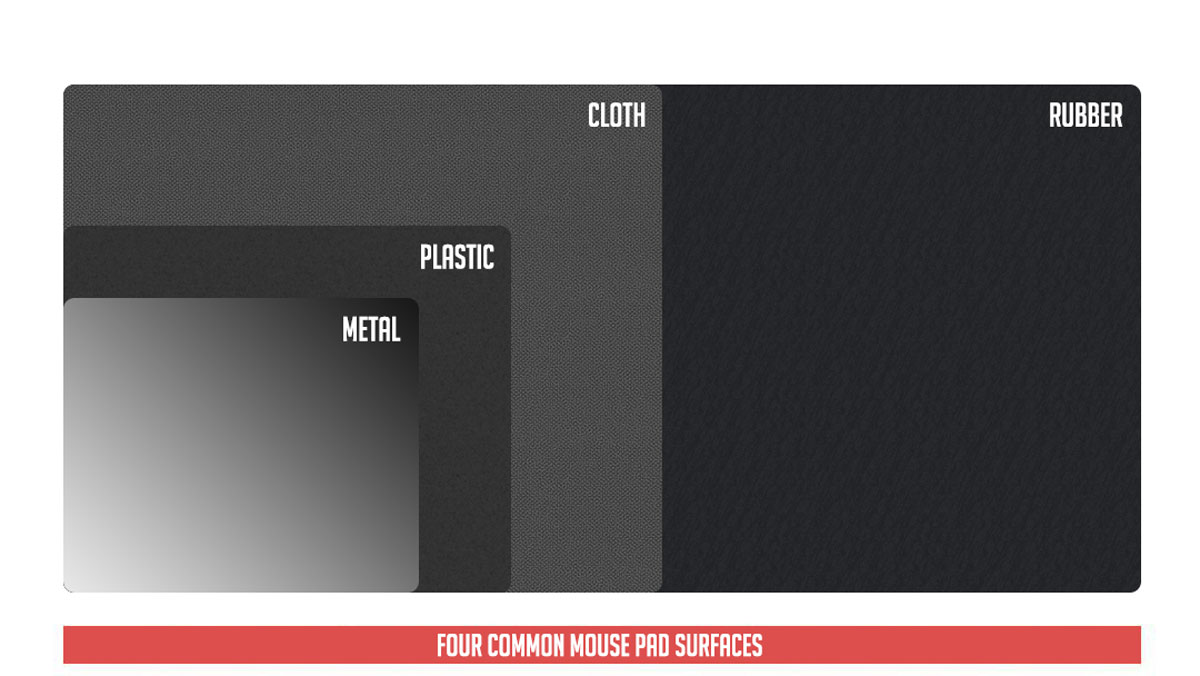 Your desk space and aiming style also influences what mouse pad you should buy. For an instance, wrist-aiming gamers would prefer smaller mouse pads while arm-aiming gamers will prefer larger mouse pads.
The ADATA XPG Battleground XL Prime feature a length of roughly 900mm and a width of 420mm. Again, this is an extra large landscape mouse pad which means it is excellent for arm-aiming. Since the control panel is situated at the top left corner, there's no reason not to go all out with your wired mouse when it comes to flicks and swipes.
Surface material is again CORDURA which is a resilient fabric. This cloth mouse pad is built for comfort and precision as opposed to speed but I guess this will do fine for speed hunters too due to its size. Even though splash proof, CORDURA is not that easy to clean but it wont rub your mice's gliding material to death compared to harder materials.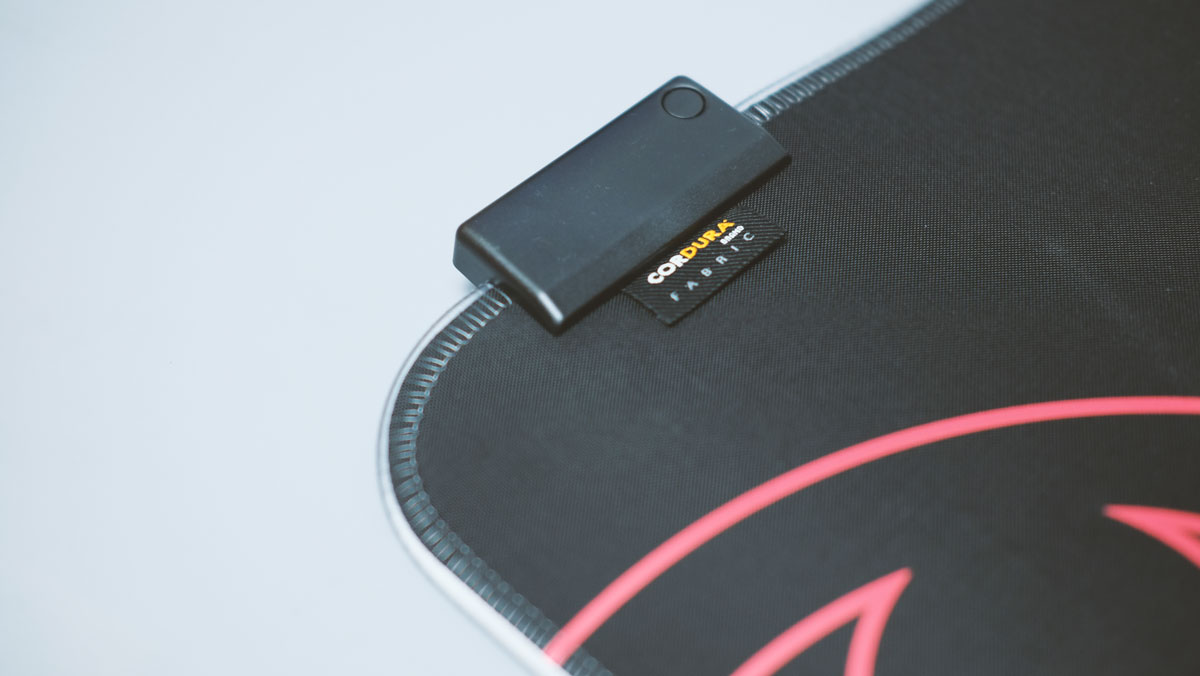 Tracking Performance
Mouse pad tracking performance is evaluated with the MouseTester V1.5.3 with a DPI level of 800 DPI. Our aim is to check out the surface material's performance; and to look for reporting inconsistencies.
The XPG Battleground XL featured an excellent tracking performance paired with our Zowie ZA13 gaming mouse. I can't seem to find any fault with it which is actually kinda rare to see for a cloth pad.
Software, Lighting and Special Features
Software is definitely out of the equation since this is a simple lighting enabled mouse pad. That is both good and bad. Good, since you don't need to install any to experience what it has to offer. You could even power it up via a power bank if that's your kind of thing. There are only two addressable areas though and navigating effects via the single button requires a bit of memorization. Best to keep the manual near you at all times.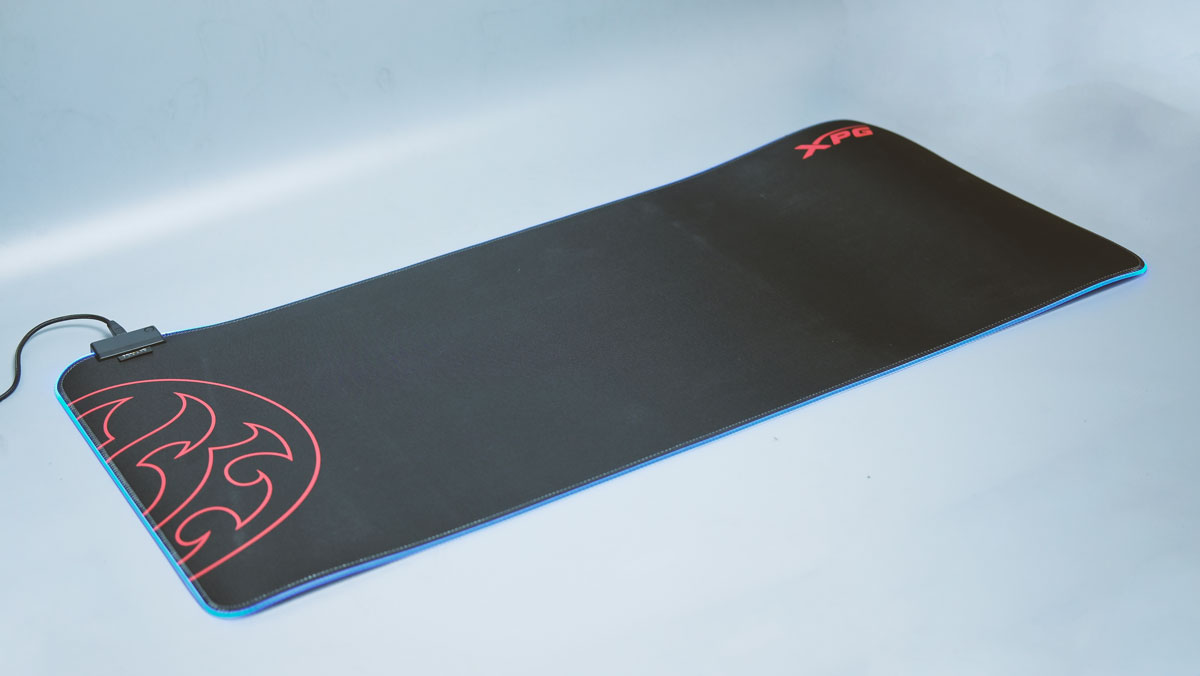 Since CORDURA is also a splash-proof and scratch-resistant fabric, this one is major as far as features are concerned.
Final Thoughts
The ADATA XPG Battleground XL Prime is a simple yet effective over-sized gaming mouse pad. At $50 USD, this is among largest CORDURA based mouse pads you could buy and there aren't many. Plenty of durability and space to play with it I must say.
Performance is excellent as with many cloth offerings. It doesn't soak sweat as much compared to other fabrics too so it's going to be consistent throughout your gaming hours. RGB isn't that uniform though due to the two-zone approach ADATA did with it.
Did ADATA nailed it? I really do think so with the Battleground XL Prime. This is just one of the best CORDURA based mouse pads you'll get both with price range and real estate in mind.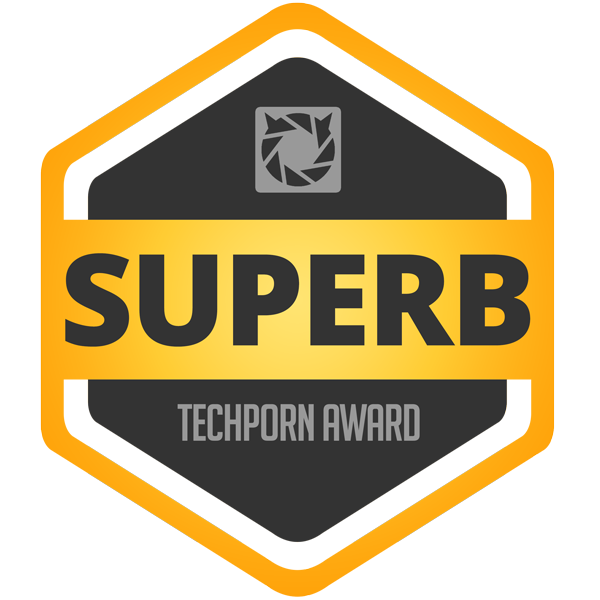 ADATA XPG Battleground XL Prime Mouse Pad Review
Performance -

9/10

Build Quality -

9/10

Features -

7/10

Design -

8/10

Value -

8/10
Summary
The ADATA XPG Battleground XL Prime is a simple yet effective over-sized gaming mouse pad. At $50 USD, this is among largest CORDURA based mouse pads you could buy. Plenty of durability and space to play with I must say.
Pros
Really huge extended mouse pad
Durable splash-proof material
Excellent tracking performance
Excellent price point
Cons
Dual zone lighting
Single button navigation