Top-end CPU tower coolers are all about performance. They are at the pinnacle of their game able to exceed even high-end AIO liquid cooling solutions for a fraction of their price. Suffice to say, tower coolers are here to stay. Now enter the Raijintek Tisis – one fine example of a high end CPU tower cooling solution. It is huge, heavy, shiny, and is designed from the land of precision engineering – which is Germany if you dunno what I mean.
The Raijintek Tisis is a 100% Nickel plated twin tower cooler with gargantuan dimensions, accounting for a larger dispersion area. Equipped with Two RAIJINTEK Boreas α 140mm fans, this cooler is rated to dissipate heat at 350W+ TDP. A figure which is more than enough for our test system, and even LGA 2011 systems with monstrous CPUs to boot.
TECHNICAL SPECIFICATIONS:
Cooler
Socket Compatibility
Intel LGA 2066, 2011-0, 2011-3, 1156, 1155, 1151, 1150 / AMD AM2, AM3, FM1, AM4
Height
167mm
Width
140mm
Depth
130mm
Weight
390g
Heatsink Material
Copper, Nickel, Aluminum
TDP
NA
Fan Compatibility
3x 140mm mount fans
Fan
Model
Raijintek Boreas α 140mm
Speed
600-1000RPM
Noise
23dBA
Airflow
70.2CFM
aa
HEATSINK SPECIFICATIONS
Product Name
TISIS / TISIS BLACK
Product Number
0R100001 / 0R100013
Dimension (WxDxH)
140x130x166.5 mm
Weight
1050 g (Heat Sink Only)
Thermal Resistance
0.10 °C/W
Heat Sink Base Material
Patented Nickel Copper Base
Heat Sink  Fin Material
Aluminum Alloy; Soldering
Heat-pipe SPEC
Φ8mm
Heat-pipe Quantity
5 pcs
PACKAGING AND ACCESSORIES:
The Raijintek Tisis is packed in a considerably small packaging, with the fans and the cooler hugging each other. While it's not the best, it certainly is not that bad when it comes to protection.
Inside, you'll get a more rewarding amount of accessories and presentation apt for the cooler's price point. There are steel mounting kits for both Intel and AMD, plus a variety of extras. That includes a screw driver, a sachet of TIM, and a variety of fan mounting kits. There's a lot of small pieces at the Tisis' loot box so care is definitely required when handling the accessories.
Raijintek included the Boreas α 140mm fans with the Tisis. One is PWM and another features a 3-pin power connector. These are Sleeve Bearing fans rated to output 600-1000 RPM, with a 23dBA noise level at load. Both fans also feature a 0.9 mmH2O air pressure level, with a corresponding 70.2 CFM of Air Flow.
DESIGN, LAYOUT AND BUILD QUALITY:
The Raijintek Tisis is a huge cooler, towering at 167mm with a width of 140mm. It's not the most beautiful tower cooler we've seen so far, but it's not that far either when it comes to looks. The nickel plated heat-pipes, heat-sinks, and just about everything about this cooler is expected to awe you right off the bat. It's heavy AF at 1 kg though so keep that in mind.
The Tisis is no symmetrical cooler when it comes to design. Both towers had their own unique characteristics but shares the same number of heat-pipes so that's a full 5xU shaped pipes from end to end. Raijintek also pegged special holes on the fins to provide extra air flow and cooling efficiency.
The base plate of the Tisis is not mirror finished, but it is nickel plated. This plating will provide corrosion resistance, and wear resistance over time compared to bare copper plates.
The cooler is able to stack up to 3 140mm fans, with 12 mounting placements for each rubber inserts. You can also use a traditional fan bracket but it is only compatible with the inner part of the slimmer heat-sink assembly.
CLEARANCE AND INSTALLATION:
Installing a huge cooler is a pain in the ass and the Tisis is no different. First off, trying to put this thing together inside a case is a huge no-no, as with any other massive tower coolers out here. There's a lot of small items to take care of, and chances are – one mistake could snowball you into frustration.
The mounting kit is no breeze to work with, but they are far from the worse either. The installation manual helped a lot in this area, though we'd like RAIJINTEK to provide a more graphical tutorial about the installation process.
The L-type screw driver is only required to install the cooler on the bracket, but do make haste to install the cooler since it is prone to slide off on its own.
The installation took us around 15 minutes, which is not that bad considering we have to take some pictures. Now as for compatibility, the first PCI-E slot will be blocked at the orientation pictured above if you're going to use the metal fan brackets. You can use the rubber ones included instead should you require access to your board's first PCI-E slot. You can even mount the cooler in an upward position if that is your preference. Now memory clearance is around ~36mm but if you want to install the fan at the front, you have to get a low profile or a standard height memory kit.
TEST SETUP AND METHODOLOGY:
Coolers are far from the hardest components to test, but it doesn't mean they are easy enough to deal with since there are multiple factors to take into account while benchmarking. Factors includes the ambient noise, ambient temperature, the enclosure, and the test system's overall configuration.
TEST SYSTEM SPECIFICATIONS
PROCESSOR
Intel Core i5-6600K
MOTHERBOARD
ASUS Z170-A
CPU COOLER
Cryorig C1 Top Flow
MEMORY KIT
Crucial Ballistix Tactical @ 2666MHz 4x4GB Kit
GRAPHICS CARD
ASUS GTX 1060 STRIX OC 6GB
INTERNAL STORAGE 
Crucial BX200 480GB
POWER SUPPLY
CORSAIR RM850X 850W
DISPLAY
27″ DELL U2715H + LG 43UF680T 4K UHD TV
OPERATING SYSTEM
Microsoft Windows 10 Pro
The AIDA64 Extreme Edition System Stability Test is used to stress our Intel Core i5 6600K. The CPU, FPU, Cache and Memory are selected at the options. AIDA64 has been chosen due to its inclusion of AVX, AVX2 and FMA – 3 important instructions that will help us push our CPU to its limits.
Ambient Temperature – 27°C (±1°C)
Ambient Sound Level – 34dBA (±1dBA)
Stock Profile – 3.9GHz (1.088v)
Overclocked Profile – 4.4GHz (1.248v)
NOISE LEVEL:
Noise levels are tested on a variety of fan duty cycle settings available thru our motherboard. To measure the levels, a sound level meter is secured on a tripod with a foot of distance away from the cooler.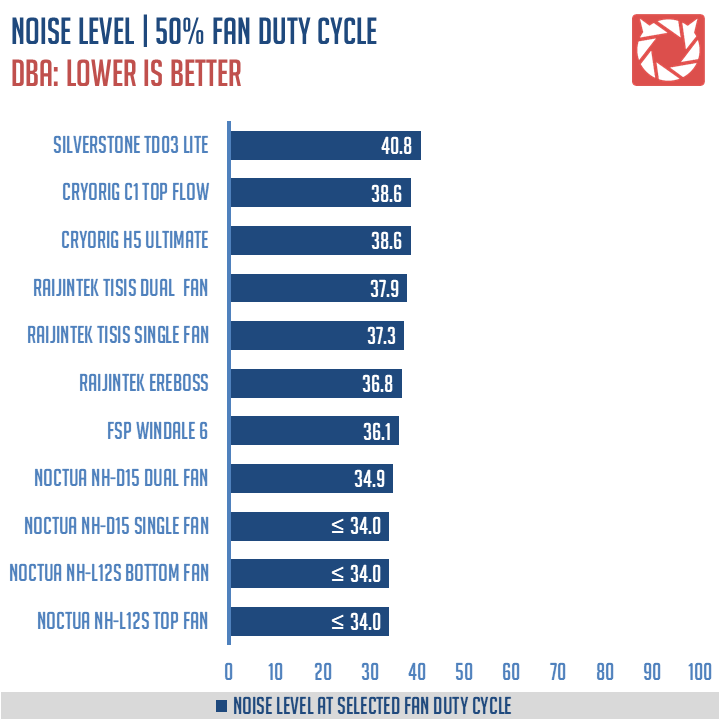 The Raijintek Tisis is a silent performer, able to provide a good acoustic performance with both fans. The single fan configuration is just excellent, allowing itself to secure the top spot on our chart.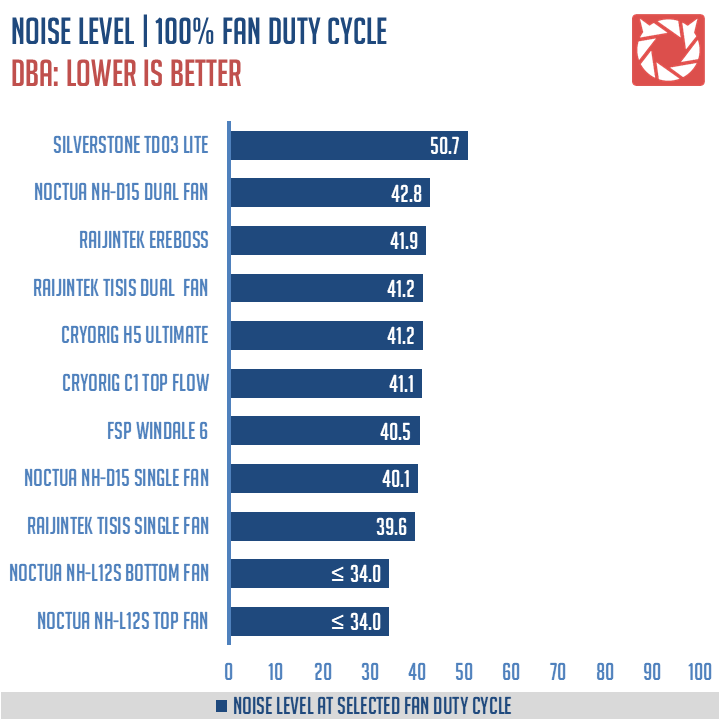 TEMPERATURE:
Temperatures are tested with attainable CPU clock speed configurations that should resemble common systems. To measure the cooler's capabilities, the CPU temperature is logged with HWiNFO64 and is cross referenced with AIDA64.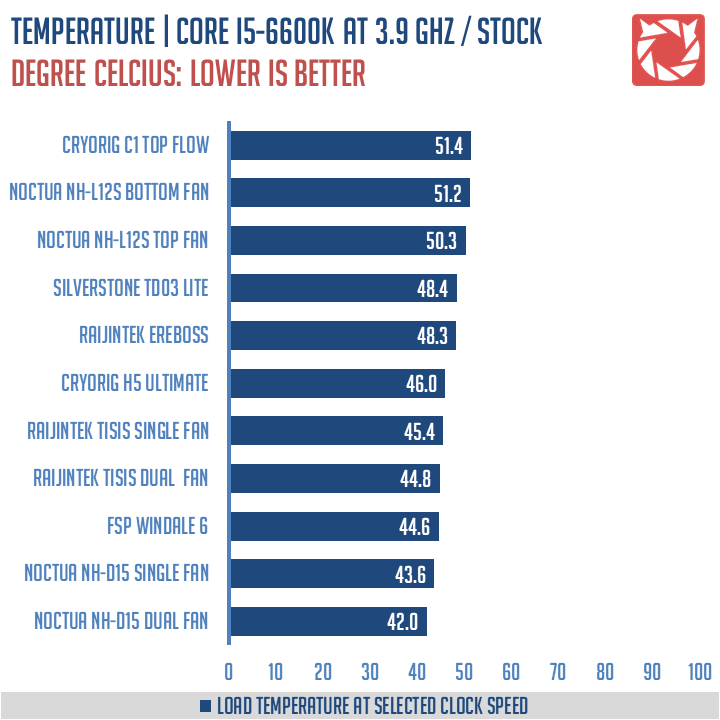 Performance is excellent – as expected from the dual tower cooler. We felt like it is best used with just a single fan attached. The difference in heat output from the two configurations are just insignificant.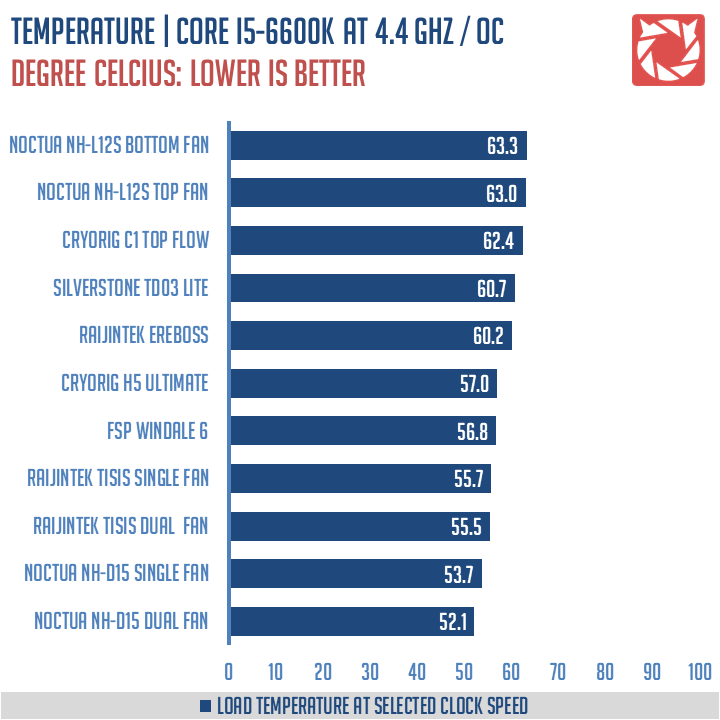 FINAL THOUGHTS:
The Raijintek Tisis is no joke. This is one of the best tower coolers out there when it comes to performance at any given level. At our CPU's overclocked setting, this cooler is pegged to deliver excellent performance even at its fan's lowest RPM. That's for both the single and dual fan setups across all fan duty cycles – ensuring a cool and quiet build. Stock CPUs won't have a problem either, even with the single fan solution – and at its lowest. I am actually asking myself if I should run this cooler without a fan. Maybe I'll do that next time if I have the time to spare.
Aesthetics and build quality are great. Might not be the best but we'll leave this subjective matter to your eyes. Personally, if we're talking about high performance coolers – I'd rather not talk about appearances at all. I must state again that built quality is definitely great though, and is on par with other top-end tower coolers.
Installation is to be honest, not the best aspect of this cooler. I know it's large, and heavy but I think it's high time for Raijintek to step up the mounting game with a friendlier approach. It's also noteworthy to add that mounting this requires planning, as some mounting options for both the cooler and the fan might obstruct the memory and the first PCI-E slot on your board. I'm used to these setups, and I don't find them that bothersome at all. But for those with little experience with huge coolers, you're on for a rougher ride.
Now as for the pricing, 69.99 USD is a good spot for this cooler, providing you more bucks to spare compared to similar top-end CPU coolers out in the market. The only problem I can see here is the availability, which is not really that huge of a deal if you're at Europe or US. If you're at the APAC region, then it's not an easy product to get.
Overall, the Raijintek Tisis is an excellent cooler with a matching price-point. It's huge on performance, and will cool your overclocked CPU like it's nothing out of ordinary. Put this thing on your list if you require a massive chunk of metal to cool off your PC with reliability in mind.
THERMALS
ACOUSTICS
BUILD QUALITY
AESTHETICS
PRICE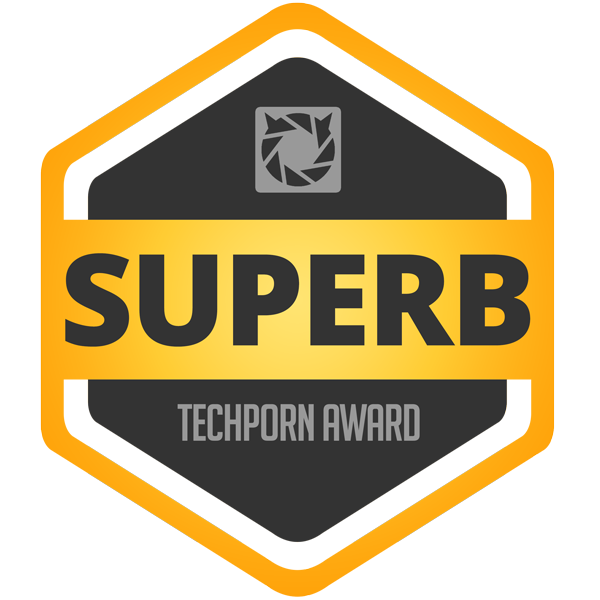 Raijintek Tisis CPU Cooler
PERFORMANCE -

9/10

BUILD QUALITY -

9/10

FEATURES -

8/10

AESTHETICS -

8/10

VALUE -

8/10
Summary
Overall, the Raijintek Tisis is an excellent cooler with a matching price-point. It's huge on performance, and will cool your overclocked CPU like it's nothing out of ordinary. Put this thing on your list if you require a massive chunk of metal to cool off your PC with reliability in mind.