The Rise of The Tomb Raider is the direct sequel to Square Enix & Crystal Dynamic's critically acclaimed Tomb Raider 2013 reboot, and it turns out that the game is shaping well – based on the screenshots.
It appears that Lara Croft is into some kind of unfortunate state (again) as suggested by the screenshots. But, this time, the game looks like going to tackle ruins more, and the unforgiving snow-esque environment.
The Rise of The Tomb Raider is set to debut as a timed exclusive for the XBOX One, and XBOX 360, and will most likely be released sometime after for other consoles and most probably, PCs.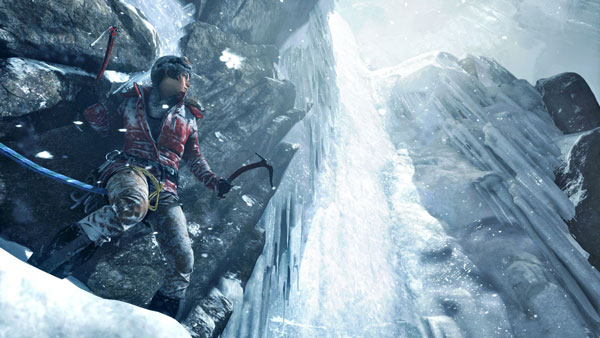 AWESOME SAUCE: PCGamer