Nvidia and its brand partners celebrated its GeForce Day 2020 at the ABS-CBN Vertis Tent last Sunday, January 26th. This is a full-on gaming event, featuring the latest in gaming gears all in one single day.
The GeForce Day of 2020 highlights Nvidia's RTX Studio laptops and desktops as well as the full portfolio of their gaming graphics cards from their brand partners. Promotions and side events are scattered across the mega tent so we'll break down each you've possibly missed during the weekend event.
GIGABYTE AORUS
GIGABYTE AOURUS raffled tumblers, shirts and umbrellas. Highlighted booth activity is VR gaming which is a segment that Nvidia has been aiming to go mainstream for years. AORUS' marketing manager, also gave away some AORUS mechs on the stage.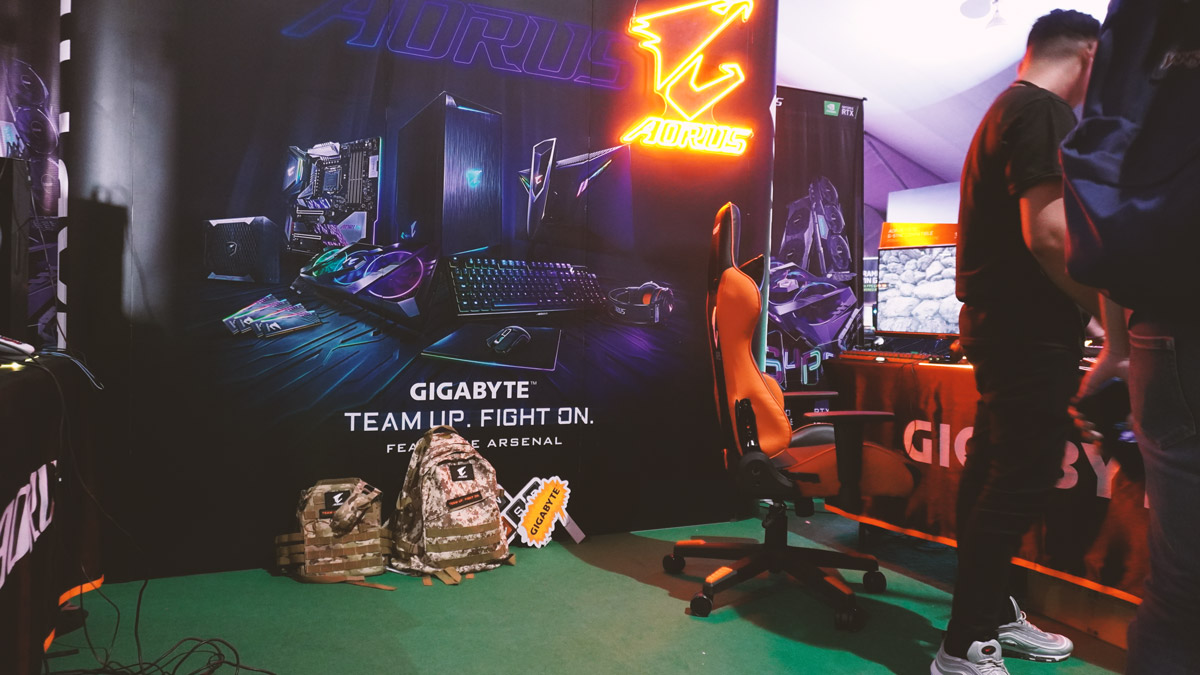 We've also heard that the brand is pushing to sell its FI27Q which is a 15K Pesos mid-range monitor and will directly compete with MSI's offerings. The booth's highlighted products are the AOURUS GeForce RTX 2060 Super Extreme and the FI27Q monitor.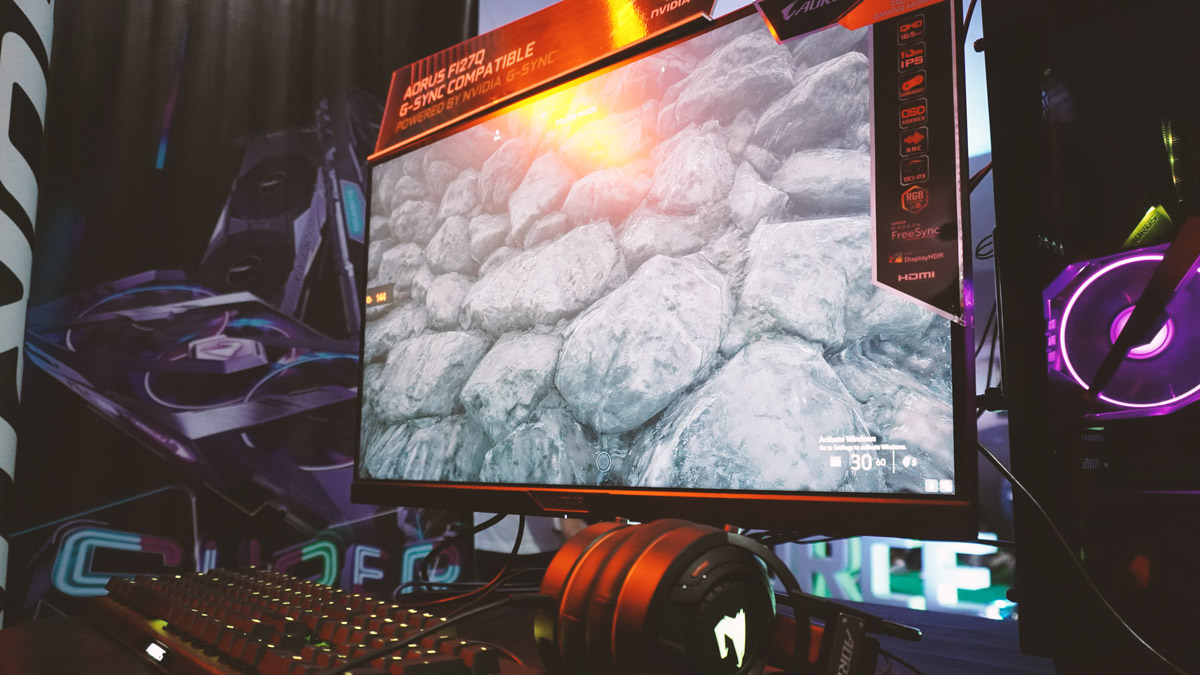 MSI Gaming
MSI's booth activities features a 1v1 game and a selfie photo contest. Now stage highlights a raffle where winners gets a chance to win GK701 keyboards and a Clutch GM40 gaming mouse.
Aside from MSI Gaming's graphics cards, the brand also got the Prestige Series for creators on display. These are MSI's RTX Studio branded laptops, able to create content and play the most demanding titles at the same time – with sleek looks to boot.
GALAX
Galax at the GeForce Day had this spinning color wheel game with prizes consisting of shirts, caps, fridge magnets and a phone ring. Booth's rather simple but they've been really popular with gamers due to their competitive products. The GTX 1660 Super 1-Click OC for example, is one of the best budget oriented mainstream graphics right now.
Products highlighted are the RTX 20 Series graphics both in 1-Click OC and HOF forms as well as the recently launched XANOVA line-up of gaming gears.
Inno3D
Inno3d highlights their RTX 2060 Super at the event. They even compared a set up with an RTX 2060 Super iChill X3 card versus an identical setup with the GTX 1080 iChill x4. This is to showcase the graphic fidelity of Ray Tracing while being able to push a good amount of frame rate compared to the outgoing flagship model.
Inno3D also demonstrated on stage the graphic differences of the RTX cards versus its predecessors.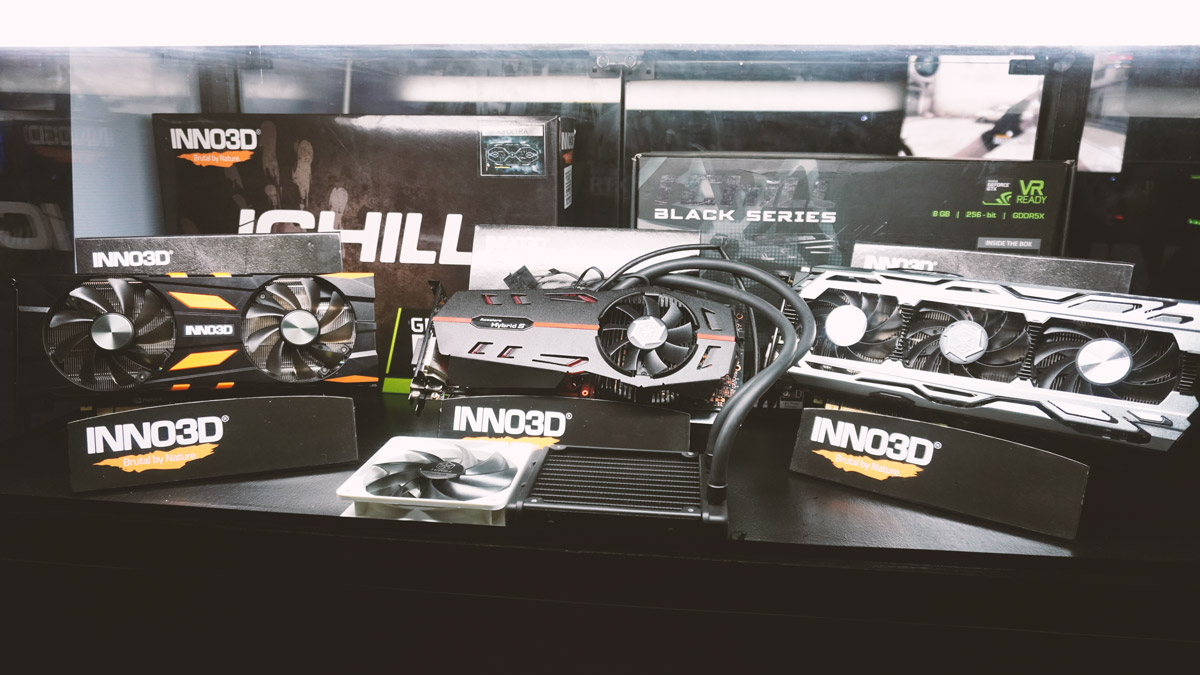 Colorful Technology
Now Colorful Technology showcased their RTX 2080 Ti iGame Advance OC. They also gave away an RTX 2060 Super Vulcan X OC via a stage raffle.
Booth activity is a simple Facebook page promotion that will get you a shirt, mouse pad, tumbler and a selfie stick. More free stuff.
Palit
Palit highlighted their GTX 1660 Series models at their booth. They also raffled small items such as lanyards.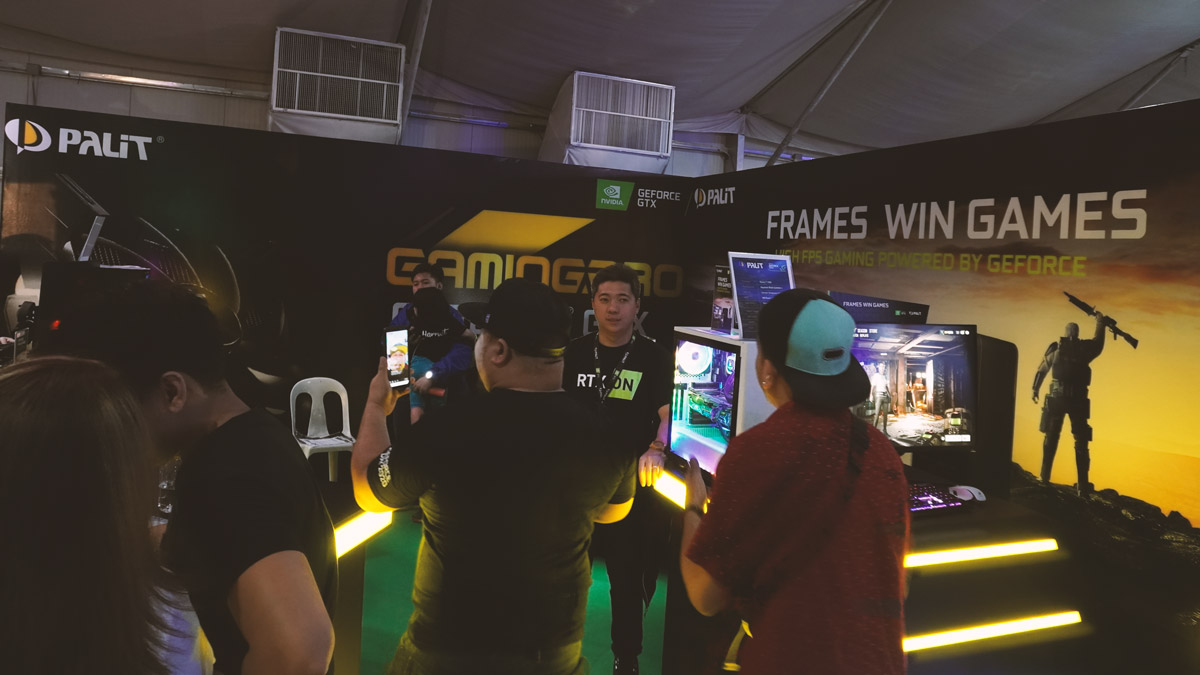 Palit mentioned that they also wanted to push the sales of their GTX 16 series models locally. That's a segment where most brands are pushing for these days.
ASUS ROG
ASUS probably had the largest and best looking booth at the event. With that said, it allowed them to host a mini tournament for Tekken 7, CS:GO and Dota2. Prizes are jackets, shirts and lanyards. Highlighted products are laptops powered by GTX 1660 Ti and GTX 1650, as well as the ROG Zephyrus Mothership.
ASUS also mentioned that the GTX 1650 powered laptops are their best sellers, simply by providing a balance between price and performance. ASUS is also pushing the sales of their GTX 1660 Super and RTX 2070 Super models for the year 2020.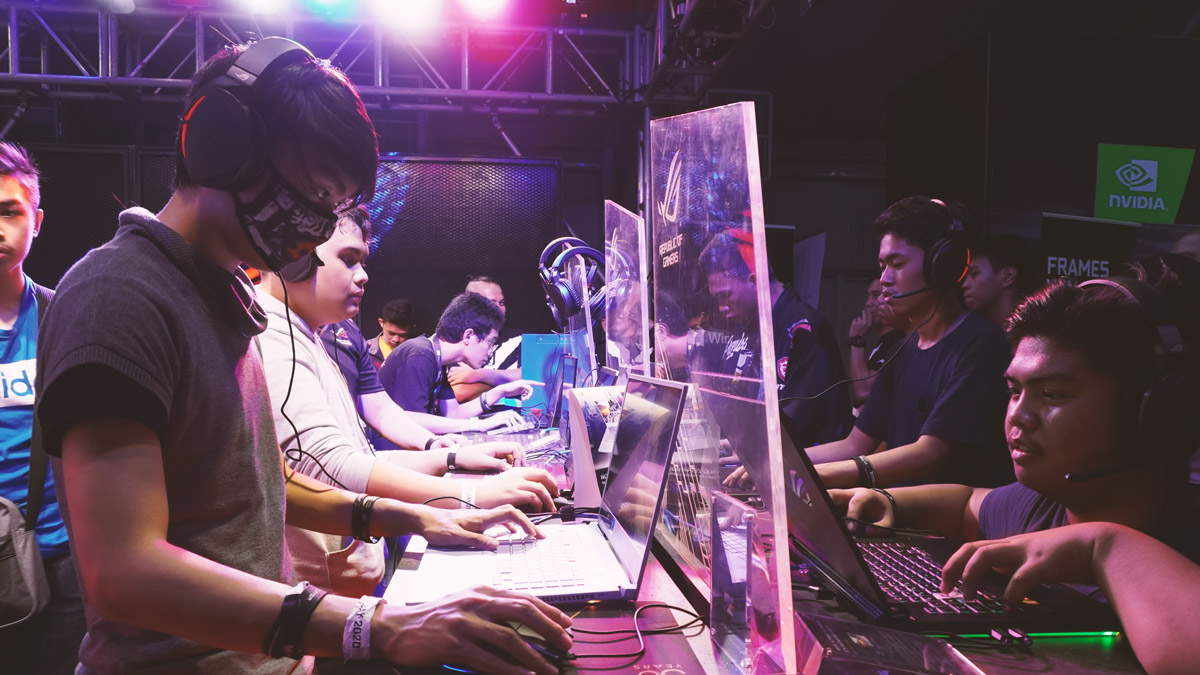 ZOTAC
ZOTAC highlighted their RTX 20 series cards at the event together with their popular budget oriented cards. Some of their setups are even powered by the ZOTAC MEK which is an Nvidia graphics exclusive Mini PC.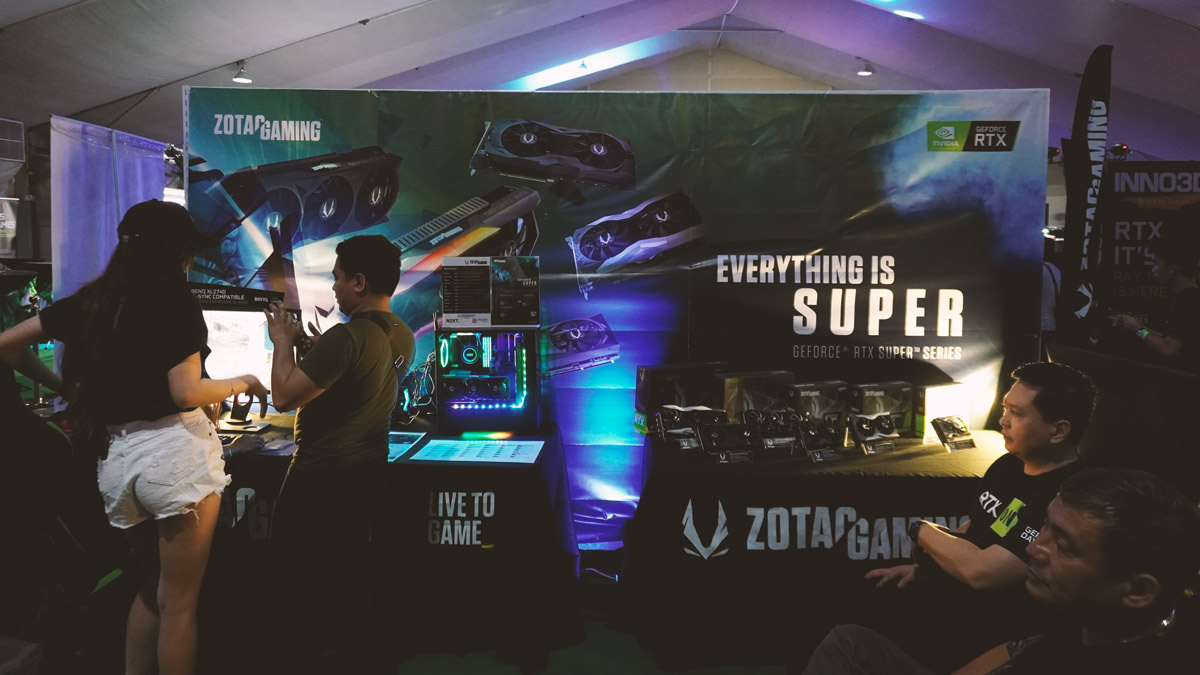 They even hosted the viral "Tala Dance Challenge" on stage. A lucky participant won a Zotac GTX 1650.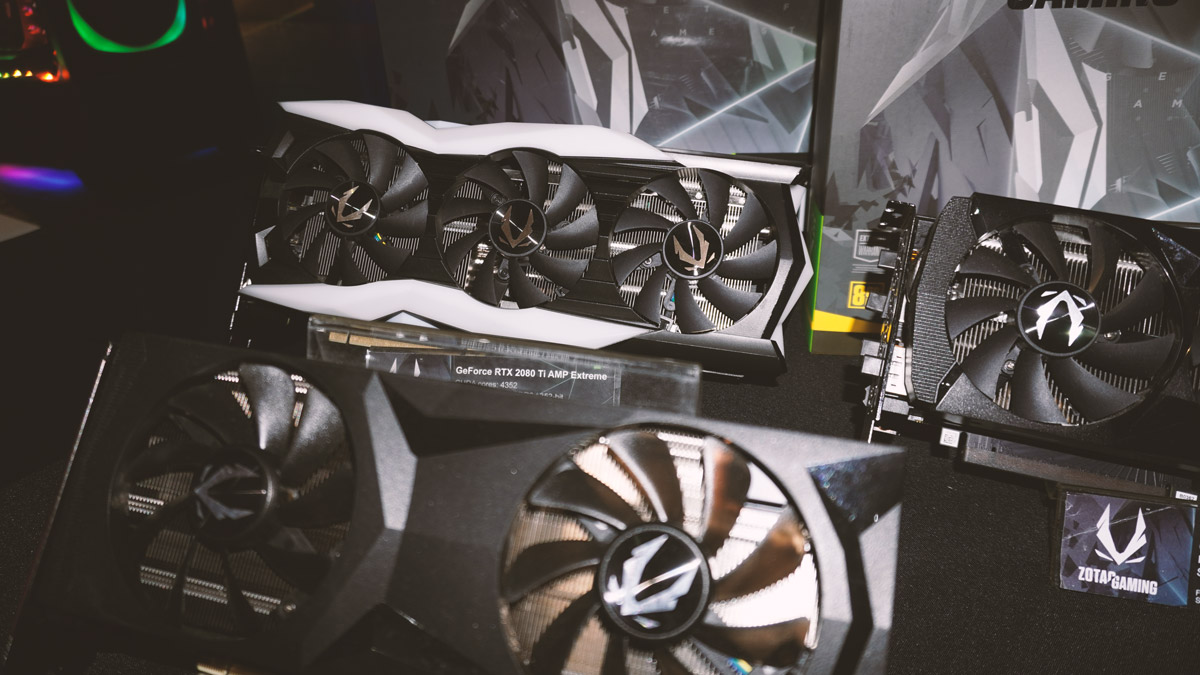 The GeForce Day 2020 promotes everything that Nvidia has built thus far for the gamers. That of course includes your favorite GeForce products but also to raise awareness that graphics performance is paramount whether you're a creator, a gamer or a mix of both.
This year, it seems that every brand representative we've got a chance to talk with are aiming to push more sales on their midrange models. This is basically where the money is at and with that said, this is a win-win scenario for budget conscious gamers where competition between brands should allow more friendly retail prices.