Thermaltake is pleased to announce that the SWAFAN EX12 RGB PC Cooling Fan and the SWAFAN EX12 RGB PC Cooling Fan White are ready for purchase worldwide.
The SWAFAN EX RGB series is a sensation on social media due to its magnetic snap-on design. Equipped with the Magnetic Force Design, the SWAFAN EX (sold in three) can be daisy-chained by one 12V cable with the magnetic connectors on the cable and their frames, which is beneficial for quick connection and cable management. Besides that, the SWAFAN EX RGB also comes with swappable fan blade design and software-controlled RGB lighting.
Attaching the SWAFAN EX RGB with the Magnetic Force Design creates a tidy space inside the chassis and minimizes disconnection accidents caused by moving cables during PC assembly. For the detachable bearing fan design, users can pop out the fan blades for cleaning.
Configurable cooling performance is also the highlight of the SWAFAN EX RGB series. Each package includes 6 fan blades: three pre-installed standard fan blades and three reverse fan blades. By switching these two types of blades, users can customize the airflow based on their preference.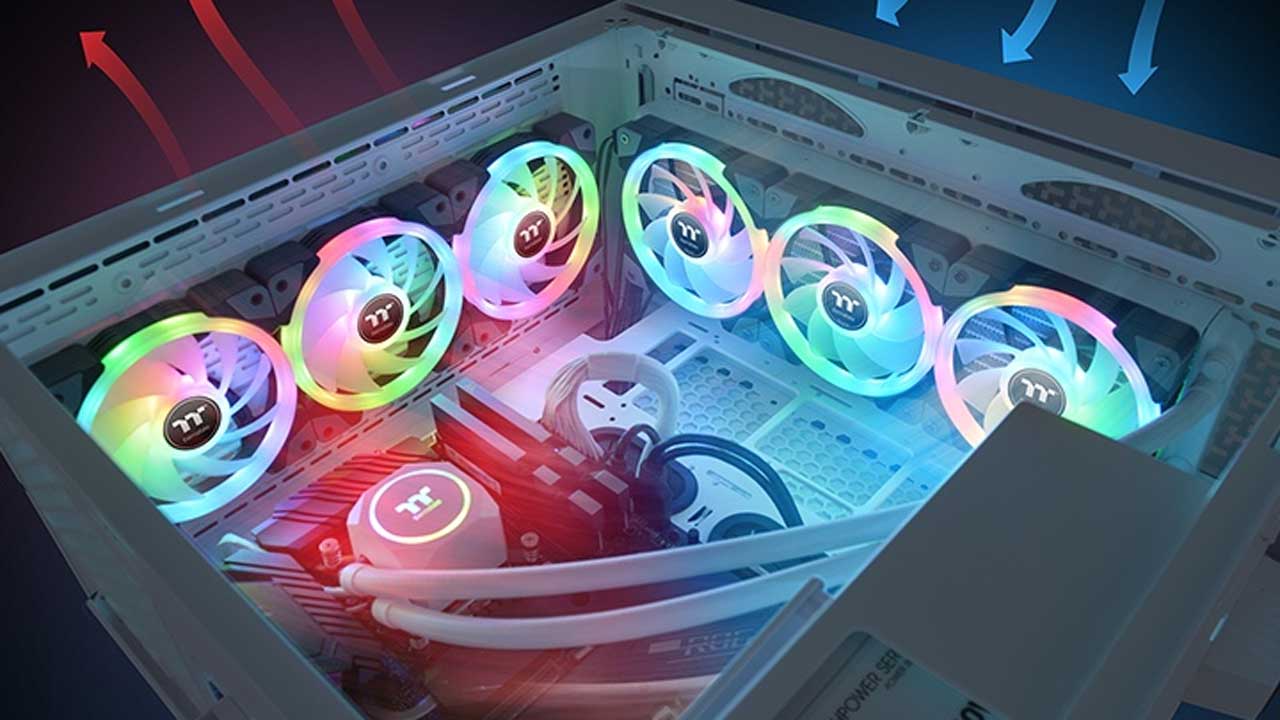 Furthermore, the SWAFAN EX meets strict conditions to ensure its cooling quality. The SWAFAN EX's standard fan blade has a static pressure of 2.39 mmH2O (Max) and airflow of 57.11 CFM (Max). And the reverse fan blade has a static pressure of 2.02 mmH2O (Max) with an airflow of 56.26 CFM (Max).
Concerning RGB lighting, each SWAFAN EX includes two independent LED rings with 20 addressable LEDs – adressable using the TT RGB Plus 2.0 software.
Press Release