Our friends at AMD today announces the local availability of the Ryzen Threadripper PRO. Dubbed as "The Ultimate Processor for the Professional Workstation", the AMD Threadripper PRO aims to be be the productivity boosting component at the heart of your next professional workstation.
Available models starts at the AMD Ryzen Threadripper PRO 3945WX – with a 12C/24T configuration. This goes all the way up to the 64C/128T Threadripper PRO 3995WX. All processors comes with a 280W TDP (default). No words about local pricing yet though.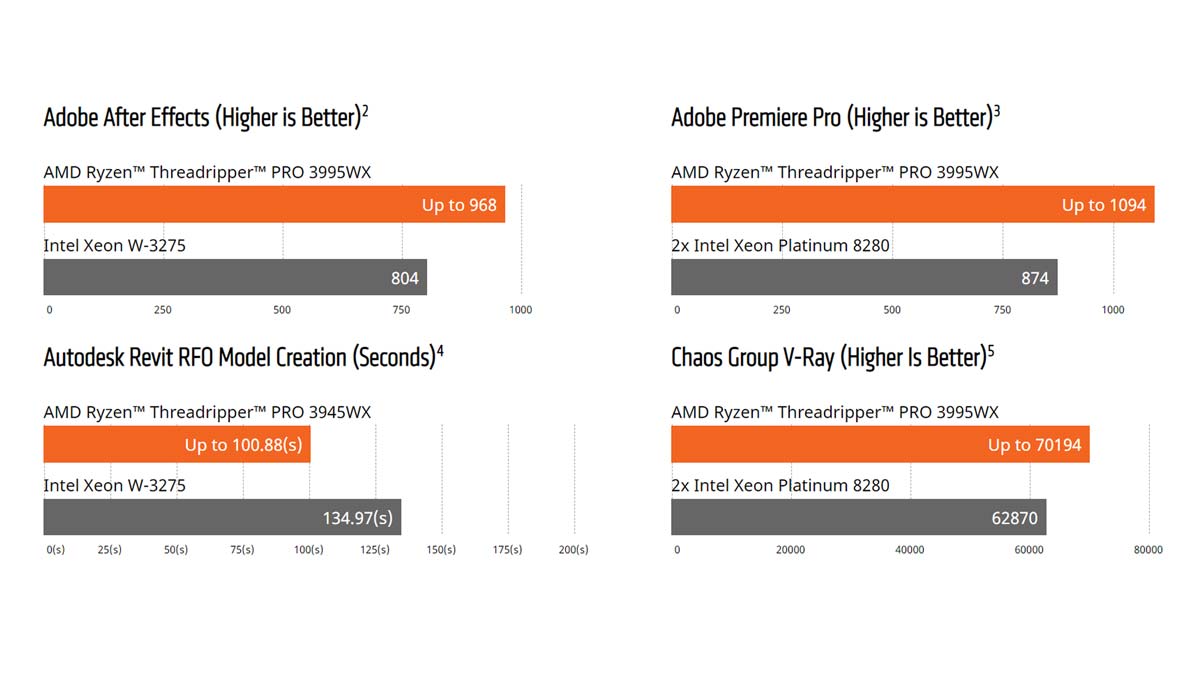 AMD made the Ryzen Threadripper PRO for workstations as the ideal tools for artists, architects and engineers. These CPUs are packed with features designed for the most demanding professional workloads. That includes the support for 128 PCIe lanes, an integrated security processor and the AMD Memory Guard to name a few important ones.
Leading single threaded and multithreaded performance
AMD PRO Technologies
Unrivaled memory bandwidth