In an attempt to lessen my boredom this holiday season, ASUS sent me the ROG Strix Fusion 700 to play with. This is one of the company's top-end wireless gaming headsets with support for Bluetooth 4.2, 7.1 surround sound and RGB lighting. That's all under a price of 12,999 Pesos.

The ASUS ROG Strix Fusion 700 also features a Hi-fi-grade ESS ES9018 DAC and a SABRE9601K amp to support the 50mm drivers inside. This is a wired gaming headset and a wireless headphone in one stylish package.
TECHNICAL SPECIFICATIONS:
Headphone
Driver
Dynamic, 50mm
Type
Closed-back, Over-ear
Frequency Response
20Hz-20KHz
Impedance
32Ω
Sensitivity
NA
Connectivity
Wireless, Bluetooth 4.2 / Wired, USB 2.0
Weight
290g
Microphone
Type
Dynamic
Polar Pattern
Uni-directional
Frequency Response
50Hz-10KHz
Sensitivity
39dB ±3
PACKAGING AND ACCESSORIES:
Presentation is definitely ROG. We have a huge outer box with all the necessary information written on it, while there's an inner one with a padding for the headset.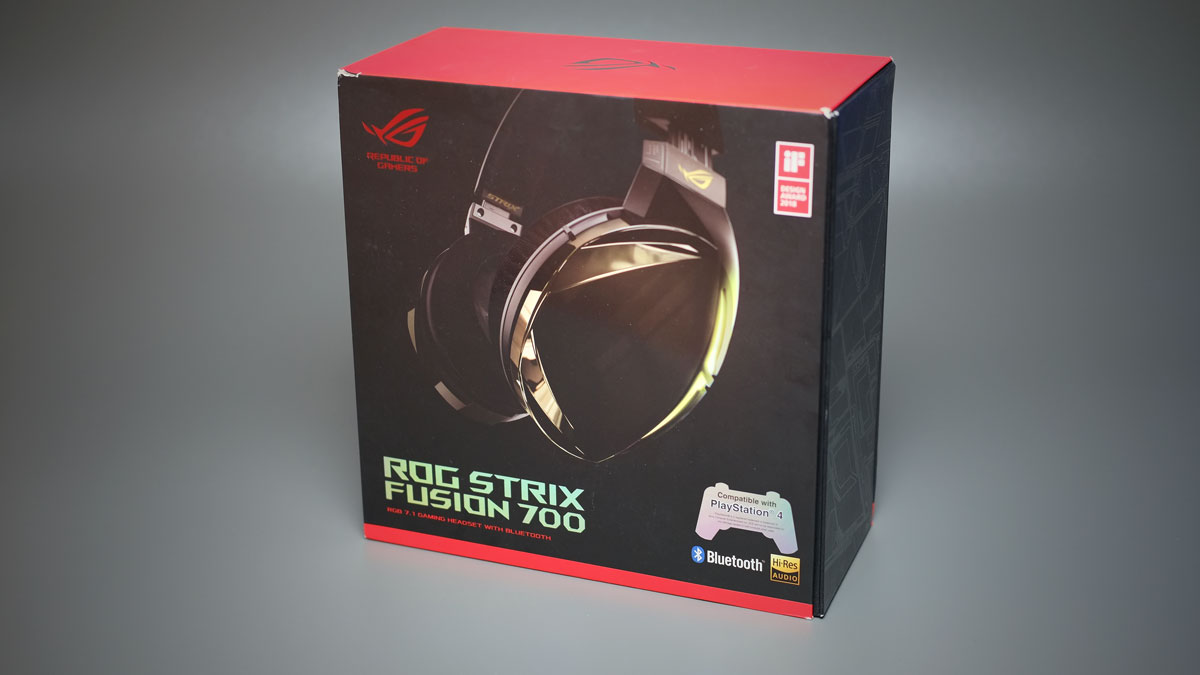 Display factor is high on this one and it should be. This is a $200 USD value gaming headset after all.
Not a bunch of accessories here but we have a charging/data cable, a few paper works, a travelling pouch and an extra pair of ear cups in breathable fashion.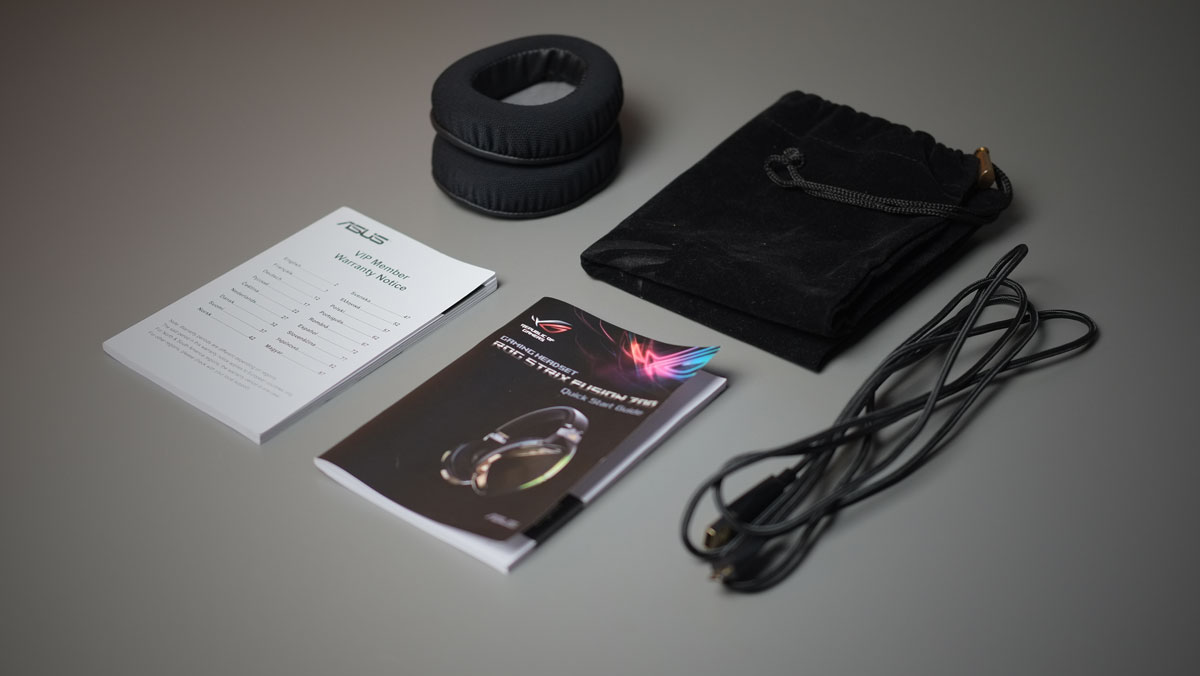 DESIGN, LAYOUT AND BUILD QUALITY:
The ASUS ROG Strix Fusion 700 is a medium to large size gaming headset. It is a closed-back headset, featuring clean lines with a hint of gaming aura all over it. Accounting the main body alone, the Strix Fusion 700 weighs in at 360 grams. Still decent, but almost heavy weight class.
The stock ear-pads are made out of thick memory foam pads with stitched leatherette exterior. These are comfy medium sized pads but the internal diameter could be better. Gamers with small to medium ears shouldn't find any problems at all but boy, if you have a larger pair of sonic radar, then this could potentially rub against you. Luckily, the included extra pair are more forgiving to the cranium and the ears as well.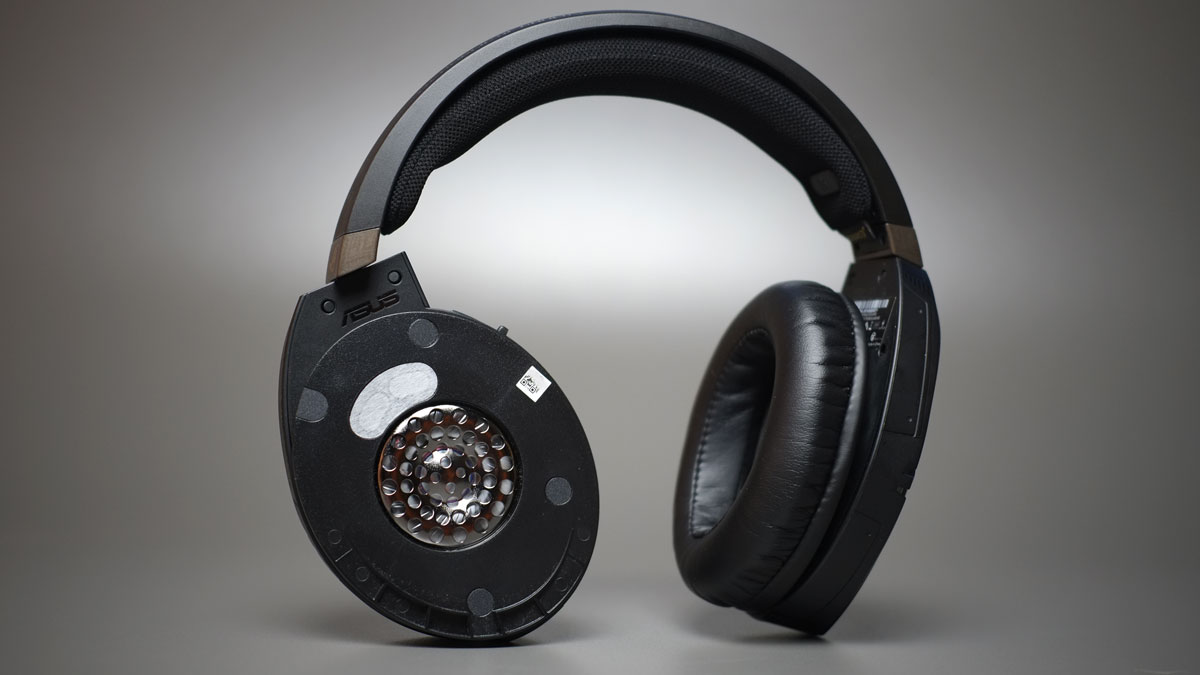 The headband material is well padded with a design similar to that of the Philips SHP9500's own. The headset also features a pivoting ear cup design. These pivoting joints however doesn't inspire my desired confidence.
There are 11 levels of headband adjustment for the Strix Fusion 700. Both are also reinforced, so there's that feeling of security. ASUS also went as far as to include their signature ROG design into these reinforcements.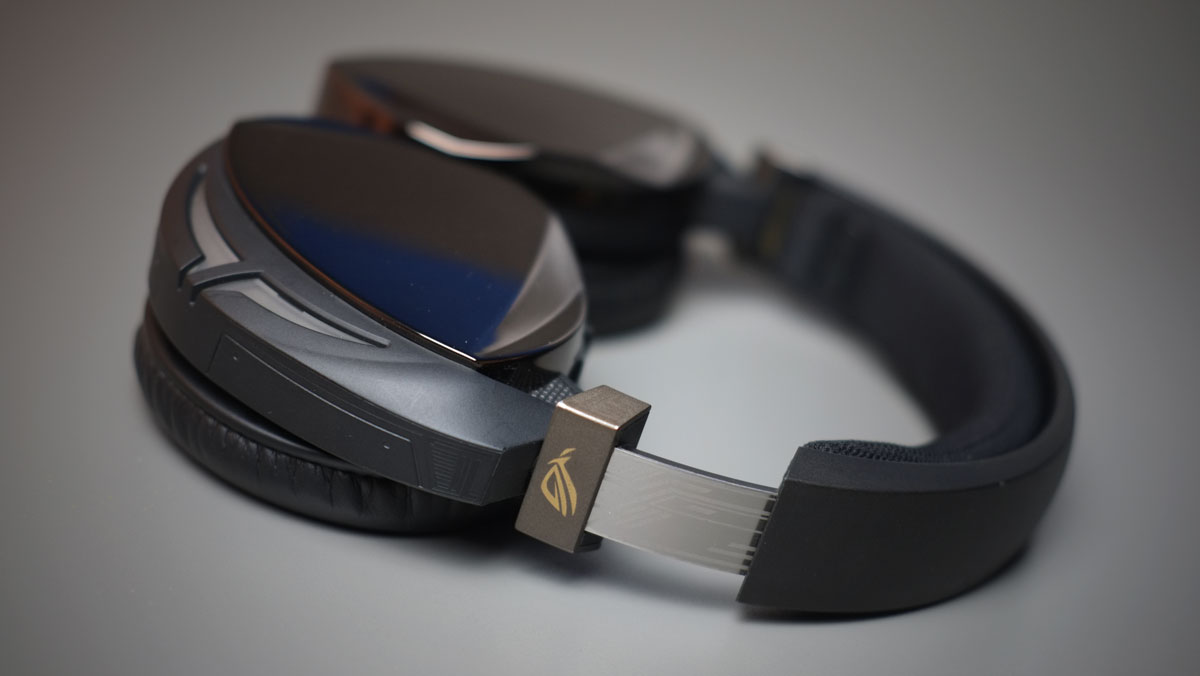 The microphone tucks in neatly when not in use. It also has a good amount of flex yet it stays in shape. This is a Uni-directional microphone with a 50Hz to 10KHz frequency range.
Now there are two tactile buttons on the ROG Strix Fusion 700. These are the Bluetooth power and the 7.1 surround buttons. The same side also features the intuitive touch control panel that is basically a glossy gesture control area. You may skip a track, answer calls, turn the volume and even adjust the lighting using the panel. Adjusting the volume via the slider is not that smooth though and I'm not really a fan of touch panels on a headset. Another gripe? A USB Type-C port should've been used instead of a flimsy Micro-USB implementation.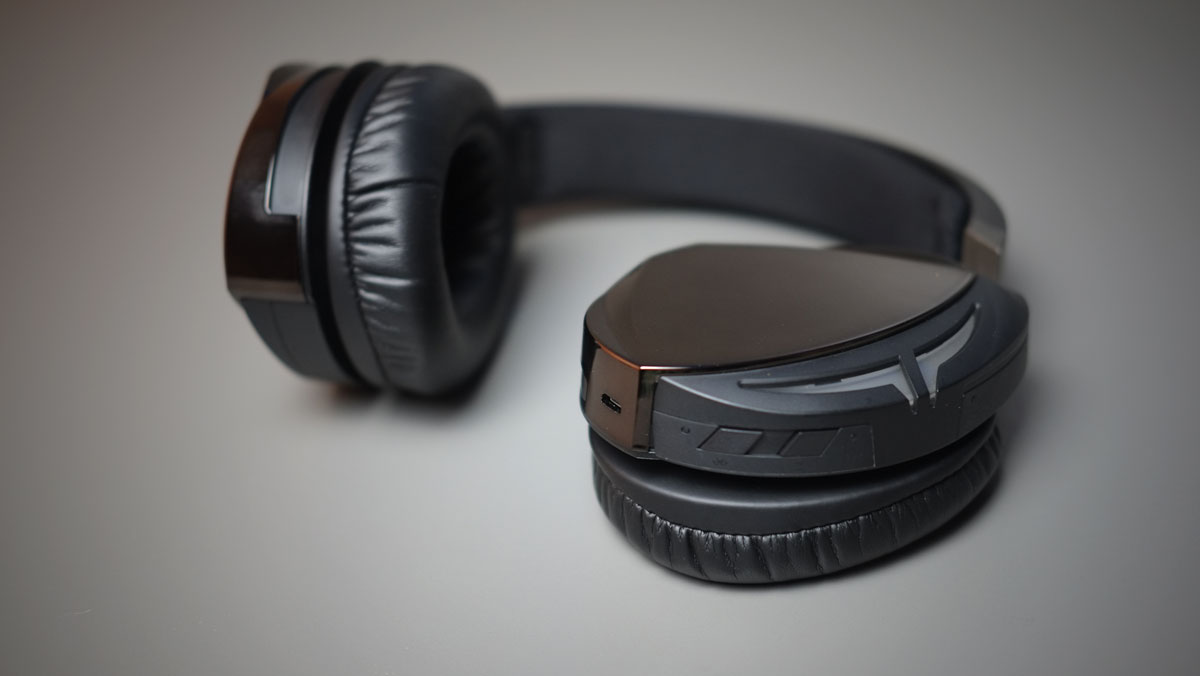 Comfort and flex are generally good even with my glasses on. Both pads on the other hand are comfy and cool enough but then again, the stock pads could be a little better with a larger inner diameter. Clamping force is what I could say decent so I can't really fault this headset even for hours of use. One issue to add on my list though is the selection of materials. Some plastic parts are okay, but others are not. Felt rather cheap really for a $200 USD banger.
TEST SETUP AND METHODOLOGY:
Our test setup relies on a system with a Realtek ALC892 Codec, tuned to output a flat sound signature. Microphone performance on the other hand is also evaluated by the same audio solution sampled on a 34dB environment. The audio solution used to take cross reference sampling is a SONY MDR-7506 studio headphone – an ideal studio monitor for A/B testing. Note that we maintain the Sound Pressure Level at around 85dBA for the duration of the tests. Our main objectives are to put into detail the gaming and general performance of the audio solution. The tracks, movies and games used for the subjective tests are outlined below:
Tracks:
Caribbean Blue – Enya
Hey Nineteen – Steely Dan
Unfinished Sympathy – D2
Axel F – Harold Faltermeyer
Hotel California – Eagles
Games:
Overwatch
Battlefield 4
The Witcher 3
Movies:
Pacific Rim
Mad Max: Fury Road
The vast world of audio solutions are subjective and is usually a heated debacle among avid listeners. Some may favor heavy bass emphasis while others may prefer less bass and a richer mid-range or higher frequency ranges. In short, an audio solution might sound great from someone else's perception while at the same time, it may sound awful to other listeners.
DRIVER QUALITY AND ISOLATION:
Audio solutions although mostly tested subjectively, could still be tested for basic objective measurements. Helping us to do just that is AudioCheck.net's Headphones and Earphones Benchmarking Test Files.
Test Results
Frequency Response, Minimum
10Hz
Frequency Response, Maximum
20KHz
Spectral Flatness
Passed
Dynamic Range
-54dB
Driver Quality
Passed
Driver Matching
Passed
Wiring Quality
Passed
Binaural Test
Passed
The ASUS ROG Strix Fusion 700 passed with flying colors across all the tests. Isolation is rated at 54dB below full scale which is good enough for such a headset with a closed-back design.
SOUND SIGNATURE:
The ASUS ROG Strix Fusion 700 is a bass-boosted headset out of the box, with an upper mid-range and top-end flair. These factors should make its general sound signature a v-shaped one. Fun and balanced for the most part.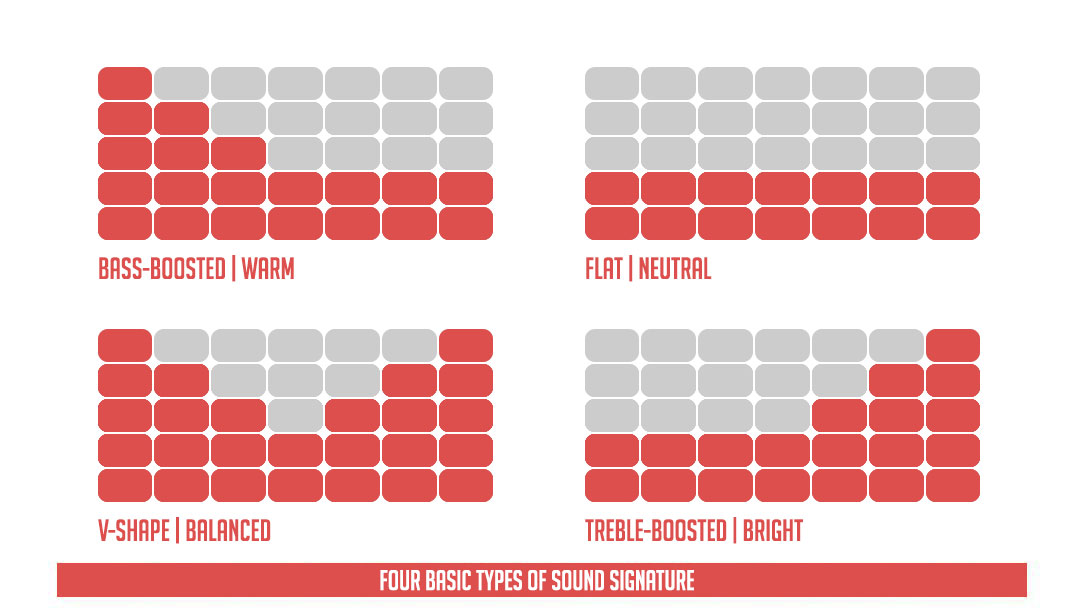 The lower frequency ranges of the Fusion 700 features a well rounded sub, mid and upper bass reproduction. Subs are really felt and the rest of the range felt really warm and full.
The middle ranges on the other hand is clutter free which is good. Usually, mid-range clutter is a problem with head gears featuring a V-shaped sound signature. That said, this one doesn't feel nasal, nor obnoxious at all with a much appreciated presence.
The upper bands are crispy with good attack and sizzle. That's evident with percussion instruments and even synthesizers. If there's something this gaming headset is good for, then this is it folks.
IMAGING AND SOUNDSTAGE:
Imaging is where we examine the spatial location of the audio sources, while soundstage is more about the depth and or range the audio solution could provide. Both are important to generally just about anything and are equally important on games too, where positional audio is king.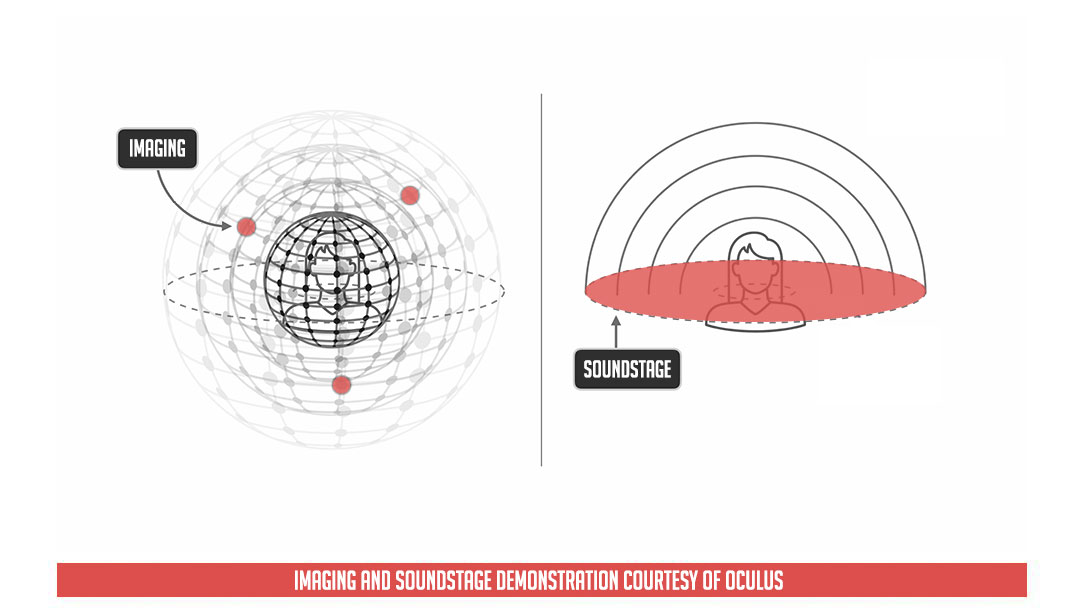 Imaging is excellent with the Strix Fusion 700. I could say the same with the sound stage with the 7.1 surround option on but it kinda messes up the imaging a bit so I had to compromise.
MICROPHONE PERFORMANCE:
The microphone quality of the audio solution is also tested. Helping us with this test is the Windows 10 Voice Recorder, with a microphone level at 100%.
Apart from the static noise – which we couldn't do anything about unless we turn down the volume, the mic is actually pretty good!
SOFTWARE, LIGHTING AND SPECIAL FEATURES:
The ASUS ROG Strix Fusion 700 doesn't come with any software attached though it is compatible with the ASUS ROG Armoury software for the lighting support alone. It works with the Aura Sync mobile app too which is a plus. Problem is, any of the compatible applications will not allow you to set your desired EQ, change the microphone's sensitivity, nor set anything else outside lighting. Let's step it up, ASUS.
I don't really give a flying fuck about lighting options on a headset. More so, with a software that only tackles that said option.
FINAL THOUGHTS:
Let me get this straight. The ASUS ROG Strix Fusion 700 is a wireless headphone and a wired headset. What does that mean? It means that if you are going to 100% game on it, you have to plug it in for the DAC+AMP to work together with the intended microphone. Wireless mode will let you use it like a normal wireless headphone while dual mode will let you game while listening to your favorite music from a paired wireless device. If you're serious about your comms, you have too use it wired most of the time. That sums it up really.
The Strix Fusion 700 performed well on our tests; offering an engaging performance across games, movies and of course, tracks. This is the headset's strong point after all and for $200 USD, we expect nothing less.
Design and build quality wise, I'd like to say that the headset kinda felt short on this one. Had ASUS used better materials for the cups and a not so shabby micro USB port, then I'll consider. With its current selection of materials, the Fusion 700 doesn't feel like a premium headset. Kinda disappointing, considering its sonic performance.
Battery life is good for two to three days under normal use. Charging is also fast at around an hour or two so we never had any issues with regards to up-time. Nothing to hate around this area.
Again, the pricing is set at around $200 USD. This is practically one of the best dual mode cans out there with performance in mind.
EXCELLENT BALANCED SOUND SIGNATURE
EXCELLENT IMAGING, GOOD SOUNDSTAGE
MICROPHONE QUALITY, MINUS THE NOISE
DUAL MODE CAPABLE
EXCELLENT PRESENTATION
EXTRA EAR PADS
LONG BATTERY LIFE

BUILD QUALITY COULD BE BETTER
COULD USE A DEDICATED SOFTWARE
FLIMSY TOUCH PANEL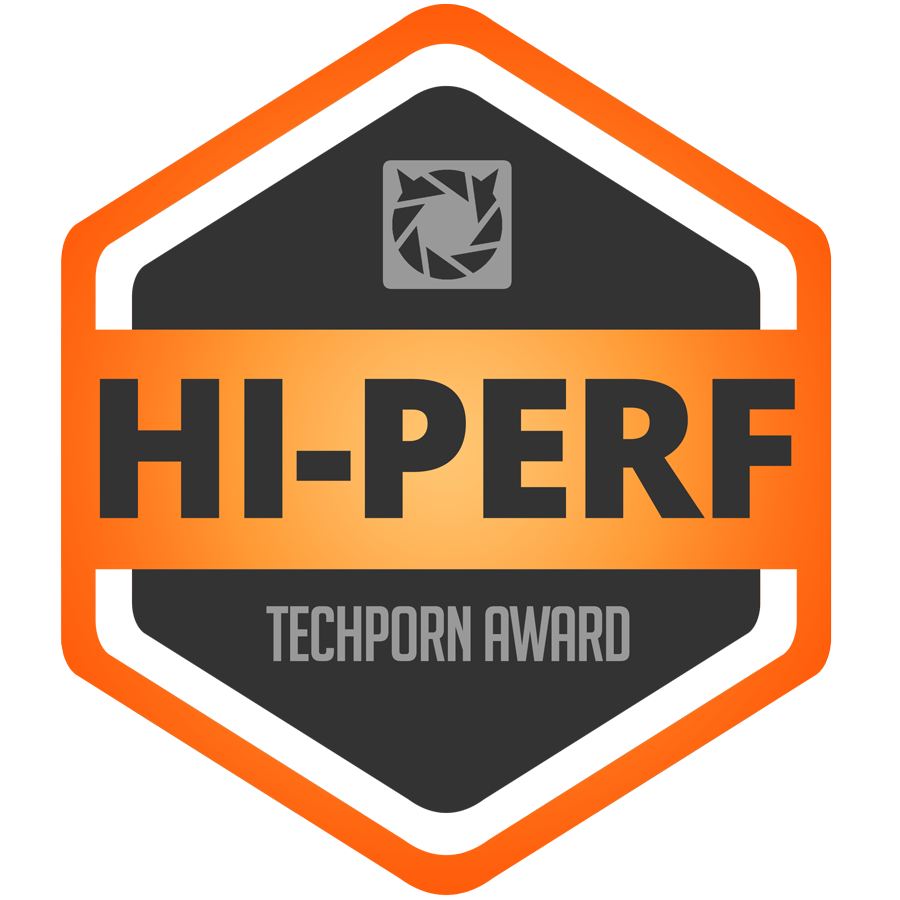 ASUS ROG Strix Fusion 700 Wireless Gaming Headset Review
PERFORMANCE -

9/10

BUILD QUALITY -

6/10

FEATURES -

7/10

AESTHETICS -

7/10

VALUE -

6/10
Summary
The ASUS ROG Strix Fusion 700 Wireless Gaming Headset is a performance oriented gaming headset with a dash of Bluetooth support and RGB lighting. Not so much on the other areas though.