GIGABYTE motherboards are a plenty at COMPUTEX 2023 – as expected from one of the major Taiwanese brands specializing in components.
Stealthy Concept Motherboard
Again, there were many, but one (or two) that stood out from the bunch are the Z790 Aorus Xtreme with its semi-stealthy approach and the yet to be named concept motherboard pictured below…
It has no name yet which is kinda appropriate – more so when we really didn't noticed anything peculiar until we took a few seconds to take a look at what's going on. Basically, this is a motherboard with rear-mounted power ports – down to the GPU. That also makes the GPU as yet another stealthy concept along with the case to make everything work in unison. GIGABYTE dubbed this as the Project Stealth Concept.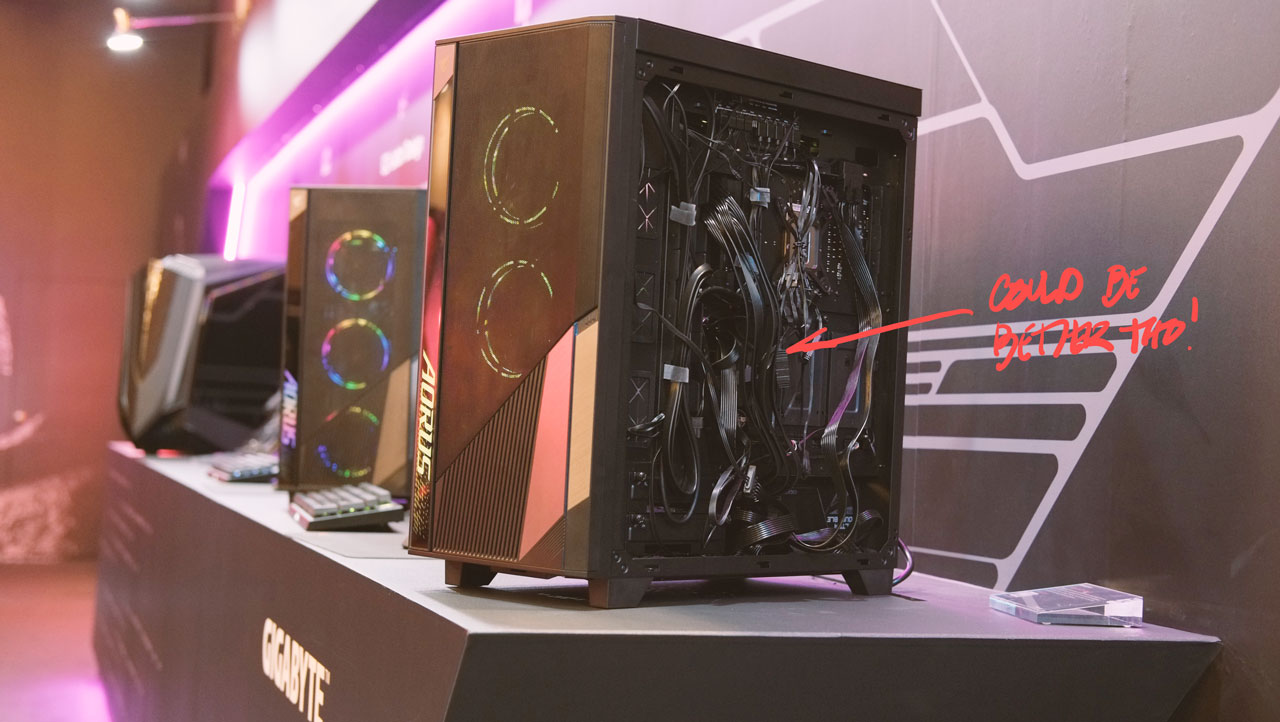 A criticism is the messy set of cables behind the motherboard tray but it is a concept so there's that as a technicality. Who knows, maybe GIGABYTE is also in the works to integrate a power solution to make it really tidy once they finalize everything up.
Edit: Project Stealth now appears to be the GIGABYTE Stealth 500 DIY Kit. It comes with a Z690 motherboard, an RTX 3070 graphics card and the case.
The Z790 Aorus Xtreme looks awesome in person
Now while the Z790 Aorus Xtreme has already been announced way before the event, it is quite possibly the third next best thing I've seen at GIGABYTE's suite as far as motherboards are concerned – second being the X variant. It is semi stealthy by design but won't need a custom case nor a GPU with extra pins for power delivery.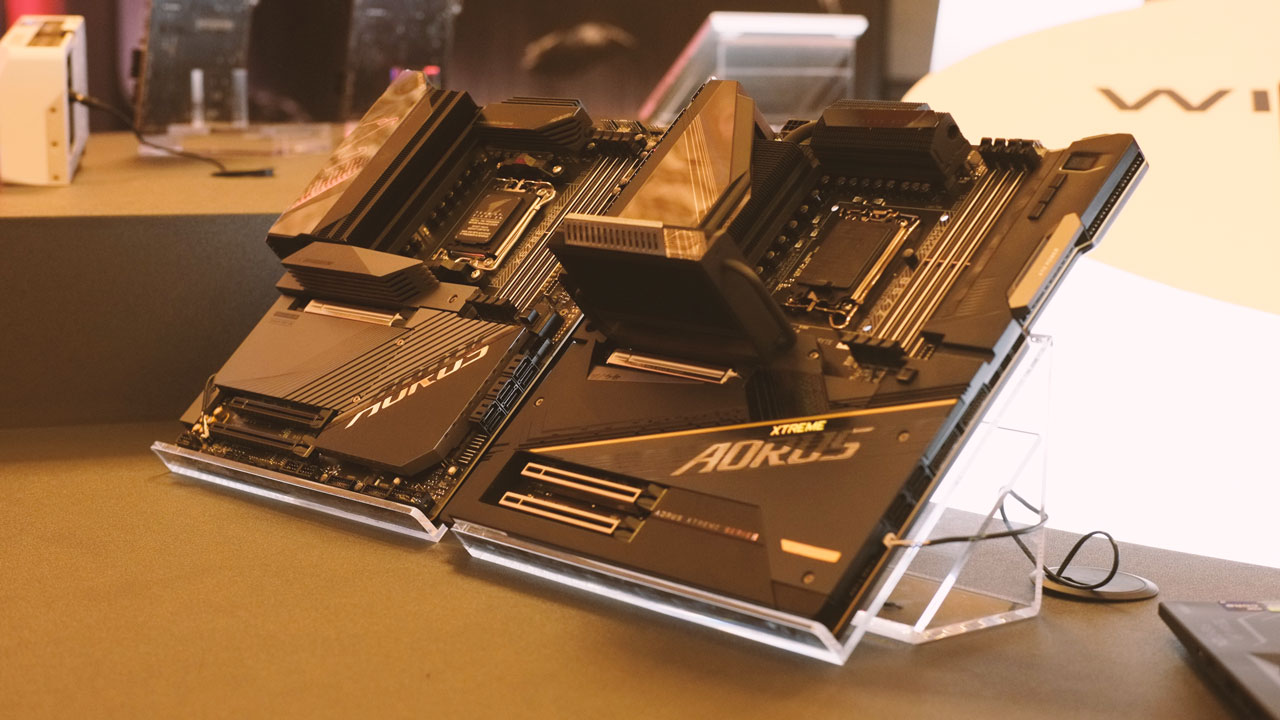 I/O ports are nutty. We have 12x USB ports here including the dual Thunderbolt 4 ports. It also comes with 10 GbE + 2.5 GbE LAN ports along with those fine array of cooling fins for both the VRM and your NVMe SSD of choice as a cherry on top.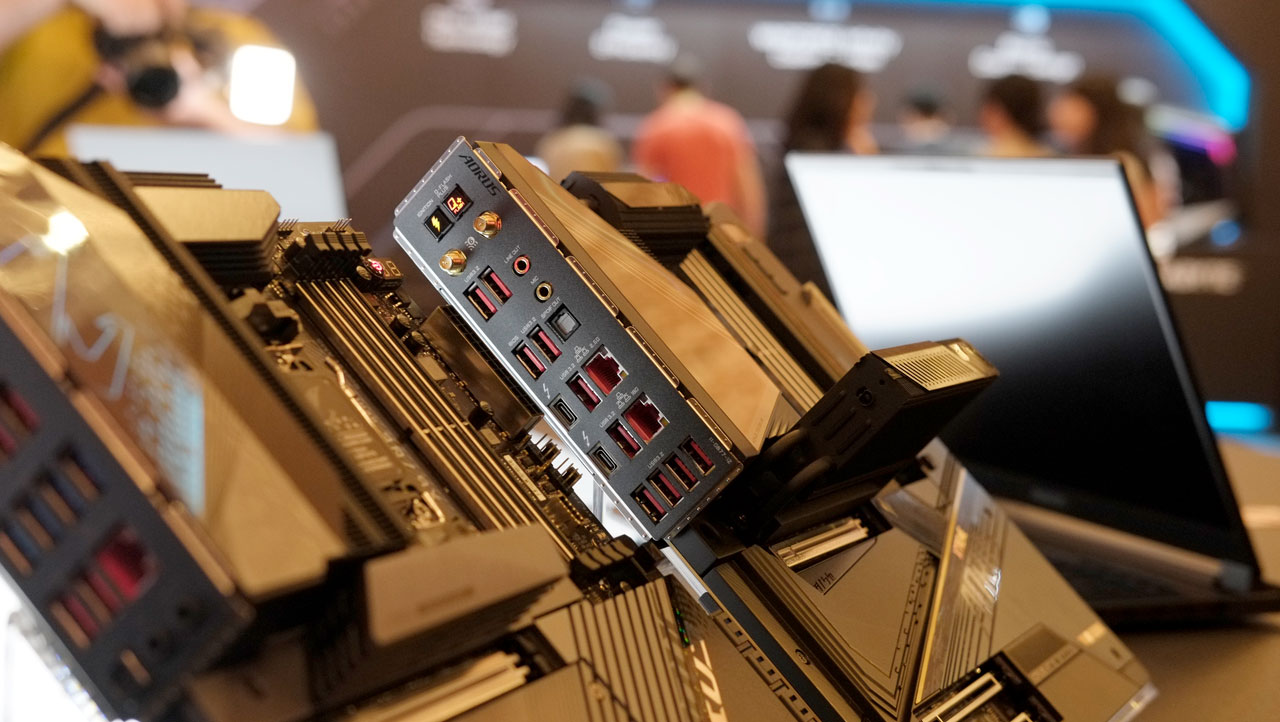 Aero Motherboards are Dashing in White
The Z790 Aero G motherboard has been released already but it looks so good, it has to be on the main pedestal. Built for creators in mind, the Aero series of motherboards are promised to deliver reliable performance, impressive connectivity, expandability and ultra-fast storage. For creators dealing with heavy workloads, the Aero series also seems like a good thing to look at for inspiration.
LCD display and tool-less storage
While not totally different to their non-X counterparts, the GIGABYTE Aorus Z790 Extreme X and Master X motherboards were refreshed with screwless M.2 cooler and latch design. Nothing fancy added just because they are already fancy to begin with. Still, the brand thought it would be nice to add QoL features such as the tool-less storage design. I hope it will trickle down to their lower-end products though.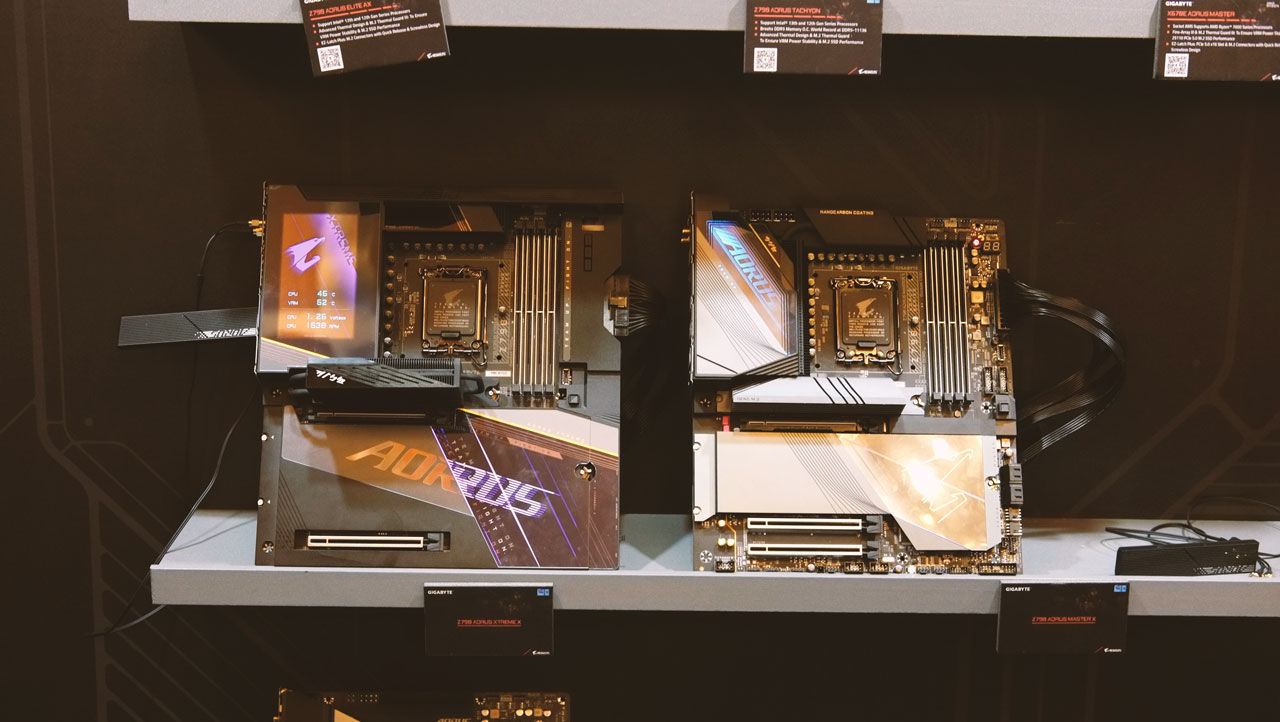 Now of the two high-end motherboards, the Aorus Xtreme X has seen the most difference compared to the non-X variant with an upgraded LCD and a cover for the top I/O ports. It actually looks like a motherboard with a smartphone slapped on it.
This concludes our coverage for GIGABYTE motherboards at COMPUTEX 2023. I'm pretty sure I missed some but these are what really struck me as something special out of the many many motherboards displayed at their suite.
Edit: The refreshed motherboards now also comes with Wi-Fi 7 instead of Wi-Fi 6E.