The NH-U12S is one of the many products that received a major update with Noctua's Redux program. This is a CPU cooler beloved by many due to its compact yet effective design with utmost reliability in mind.
Now the NH-U12S Redux is a much simpler design with four heat-pipes instead of five. Heat-pipes are also mounted without solder as opposed to the standard model. That said, reflecting these manufacturing changes is a much lower $49 USD price point. About 20 bucks less in comparison while still retaining Noctua's legendary 6 year warranty.
Disclosure: Noctua sent the NH-U12S for the purpose of this review. The company did not ask me to say anything particular about it. I also received this unit last year around the same quarter so this is more of a year-in review for the cooler.
Technical Specifications
Cooler
Socket
Intel LGA2066, LGA2011-0 & LGA2011-3 (Square ILM), LGA1700, LGA1200, LGA1156, LGA1155, LGA1151, LGA1150; AMD AM4
Type
Tower
Material
Nickel plated Copper (base and heat-pipes), aluminium (cooling fins)
TDP
129 (NSPR)
Fan
Model
Noctua NF-P12 Redux
Speed
450-1700 RPM
Noise
25.1 dB(A)
Airflow
120.2 m³/h
Dimensions
Length
125 mm
Width
71 mm
Height
158 mm
Weight
710 grams
Packaging and Accessories
Noctua had the NH-U12S packed inside a compact recycled color box material.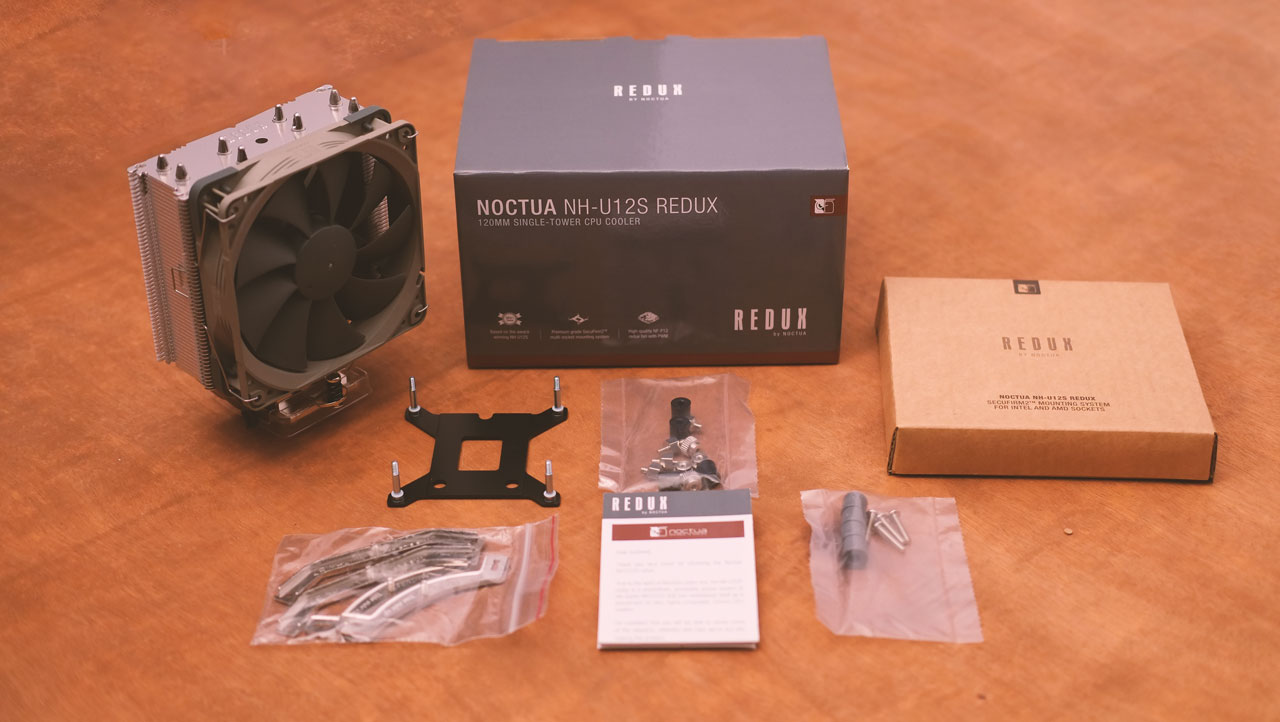 The packaging should come with the following items inside:
NH-U12S redux heatsink

NF-P12 redux-1700 PWM fan

4x NA-AVP1 chromax.grey anti-vibration pads

Fan mounting clips (one pair)

NT-H1 high-grade thermal compound (pre-applied)

SecuFirm2™ mounting kit
Typical of Noctua, the NH-U12S Redux has been supplied with a number of useful bundled accessories.
Design, Layout and Build Quality:
Industrial is what the Noctua NH-U12S Redux is all about. There's nothing unnecessary with its design from top to bottom.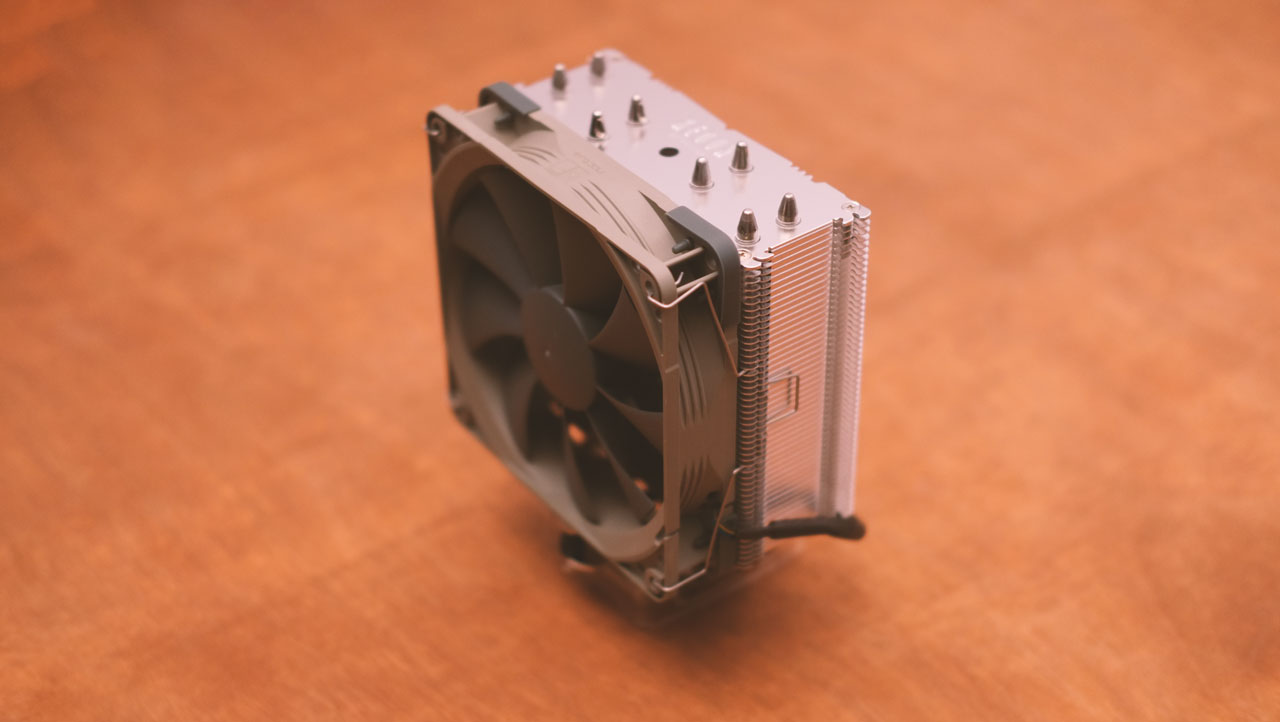 The NH-U12S Redux could take a maximum of two 120mm fans. This is ideal of you want to maximize cooling or if you want to optimize the sound pressure level and its cooling performance by allowing two fans to spin at a lower rate.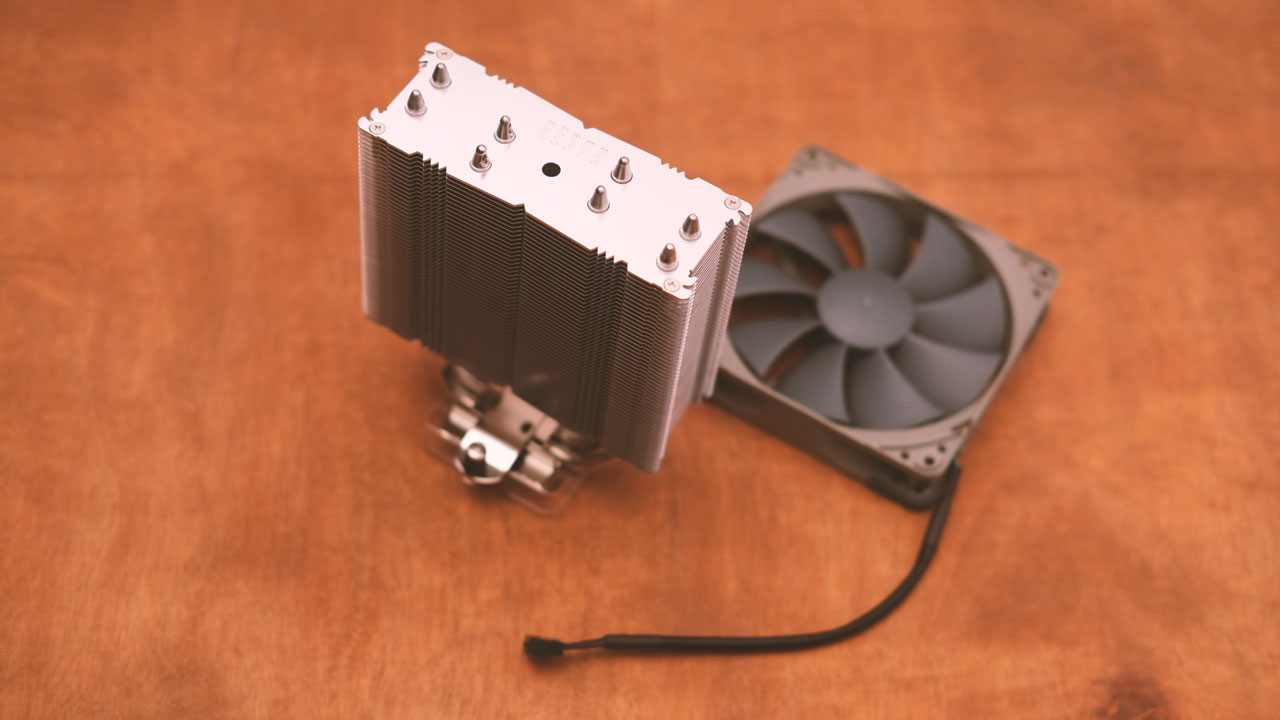 Unlike the standard version, the Redux comes with pre-applied thermal interface material. This is applied in a hexagonal pattern on the nickel plated copper block to maximize surface area while still saving some material.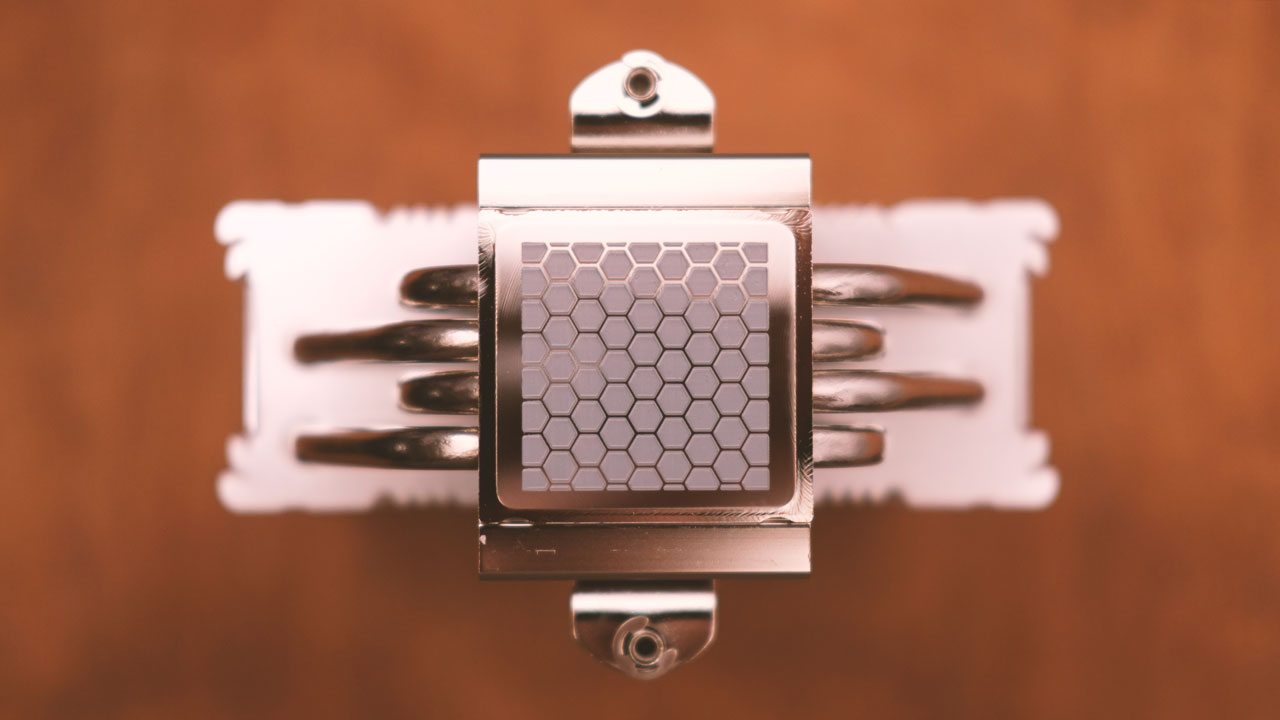 Now Noctua supplied this cooler with the NF-P12 Redux. This is rated to spin at 450-1700 RPM with a Noctua measured 25,1 dB(A) of noise. This, together with the heatsink, outs a 129 NSPR – which is Noctua's Standardised Performance Rating.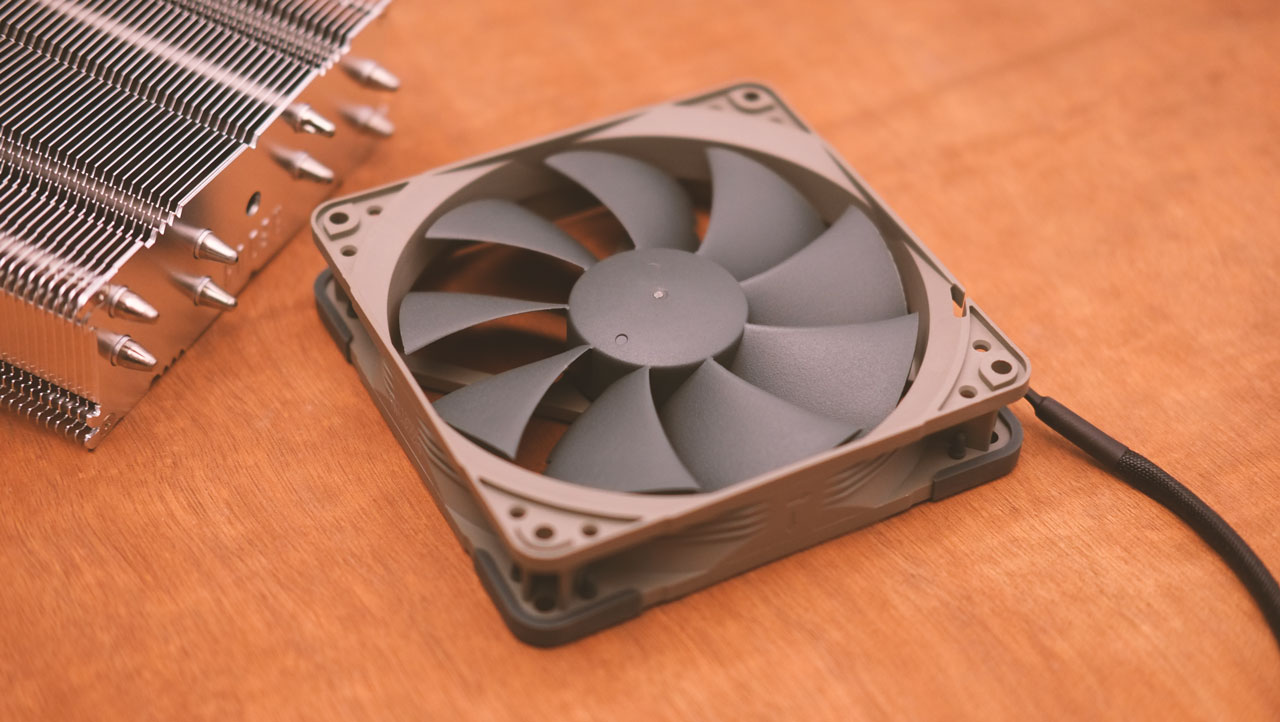 Overall, the NH-U12S Redux looks like your typical Noctua product – in a good manner of speaking. By build quality alone, it punches way above the $49 USD price point.
Installation and Clearance
Installation is pretty straight forward, as most with many compact tower coolers. Perhaps it's even easier with AMD's AM4 platform due to the already included back plate. We only need a few mounting hardware with this setup.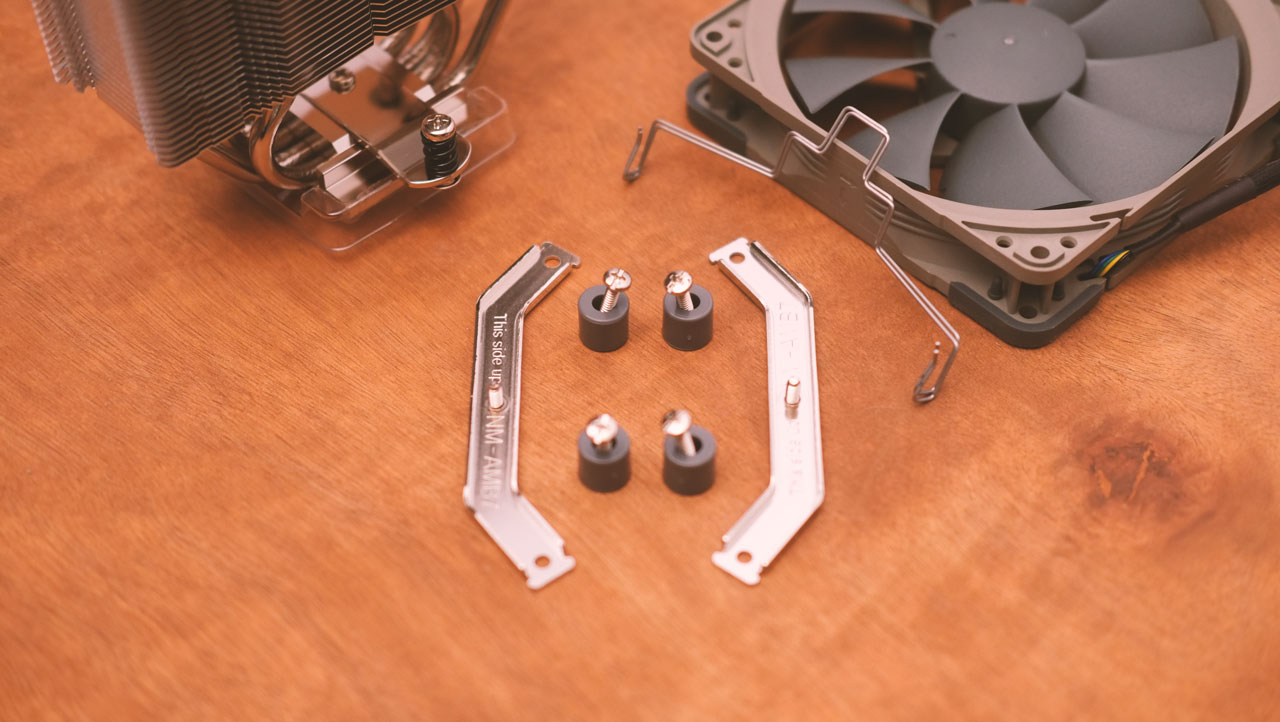 The cooler towers at 158mm but could be taller depending on the memory clearance you need. For most memory modules out there, you wouldn't even need more than 9mm of height adjustment here for the fans. That is also conveniently the measured heat-pipe protrusion from the top.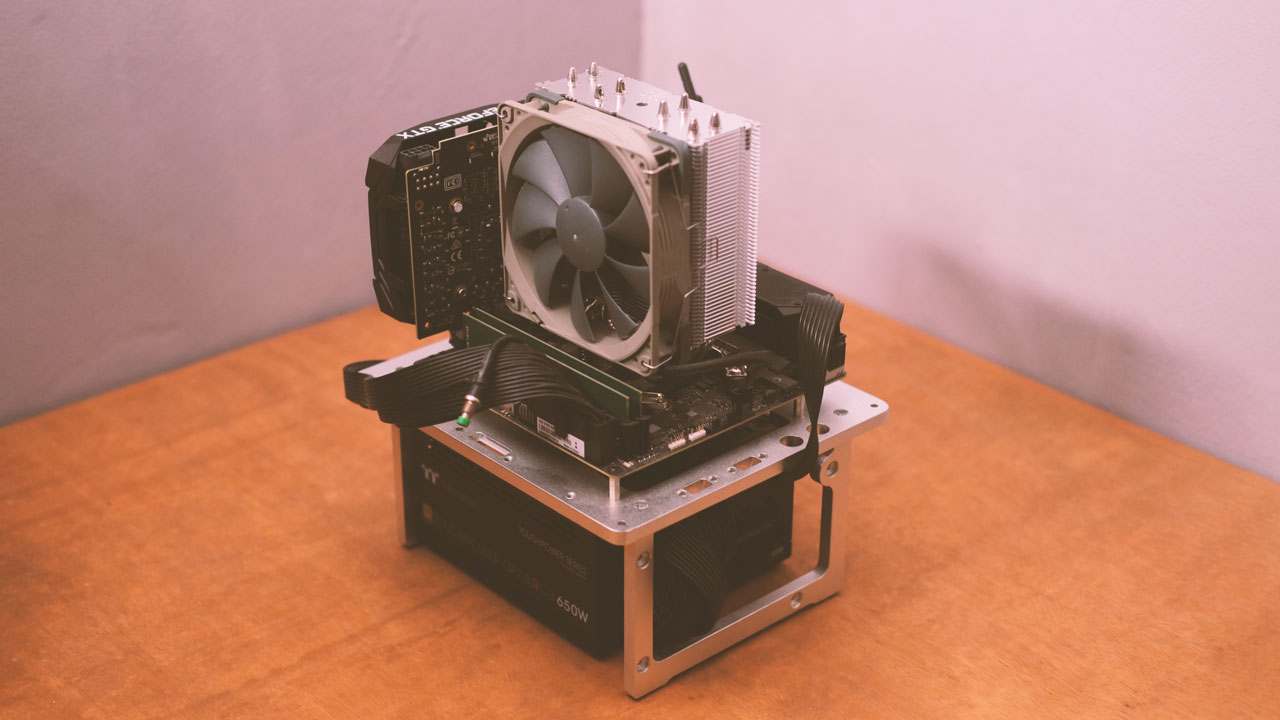 Obviously, I did not use this on an enclosure so your installation difficulty may vary. Measure twice, install once.
Test Setup and Methodology
Our test setup relies on the measurements taken from AIDA64 Extreme. It is important to note that we are testing the review sample after burn-in, with at least 24-hours of uptime. This is done so to negate the FOTB (fresh out the box) state of the DUT (device under test), yielding better benchmarking consistency.
Test System Specifications
CPU
AMD Ryzen 5 3600
Motherboard
BIOSTAR B550M Silver
Cooler
ASUS ROG Strix LC II 360
Memory
ADATA Premier 2666MHz 16GB
GPU
GALAX RTX 2060 EX White 6GB
Storage
Plextor M9PE NVME 512GB
Case
NZXT H710
PSU
Thermaltake Toughpower GF1 650W
Display
LG UF680T
OS
Microsoft Windows 10 Pro 64-bit
The DUT is tested with the following configuration from our test system:
UEFI configuration: Default
Windows Power Plan: Balanced
Temperature
Temperature is measured in degree Celcius (ºC) at system idle and load. This is done via AIDA64 Extreme and its built-in System Stability Test. Readings are taken directly from the CPU (Tdie) sensor.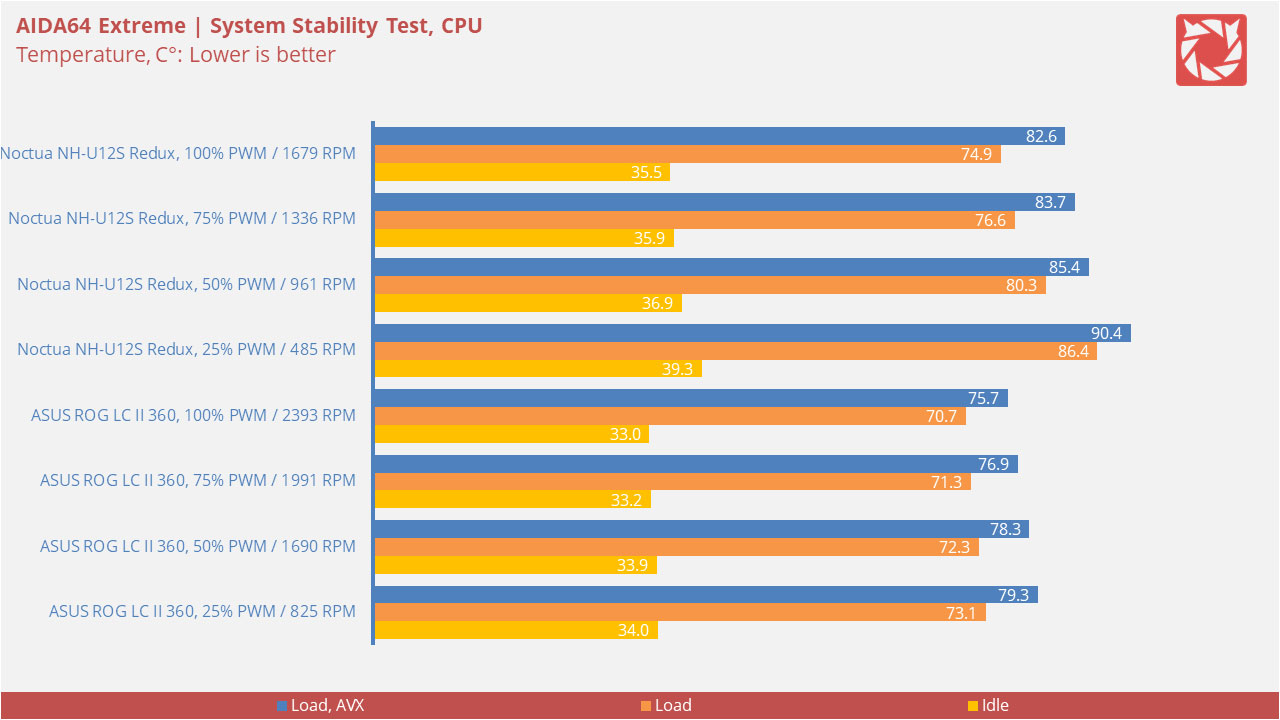 Cooling performance is great for most PWM duty cycles tested. We've gotten close to the TJ max at 25% PWM which is about 485 RPM. Setting the PWM at 50% duty cycle and above is no surprise a much better option for the Ryzen 5 3600.
Noise
Sound pressure level is measured in Decibels (dBA) at various fan duty cycles. This is done via AIDA64 Extreme and its built-in System Stability Test. Readings are taken directly from a sound level meter.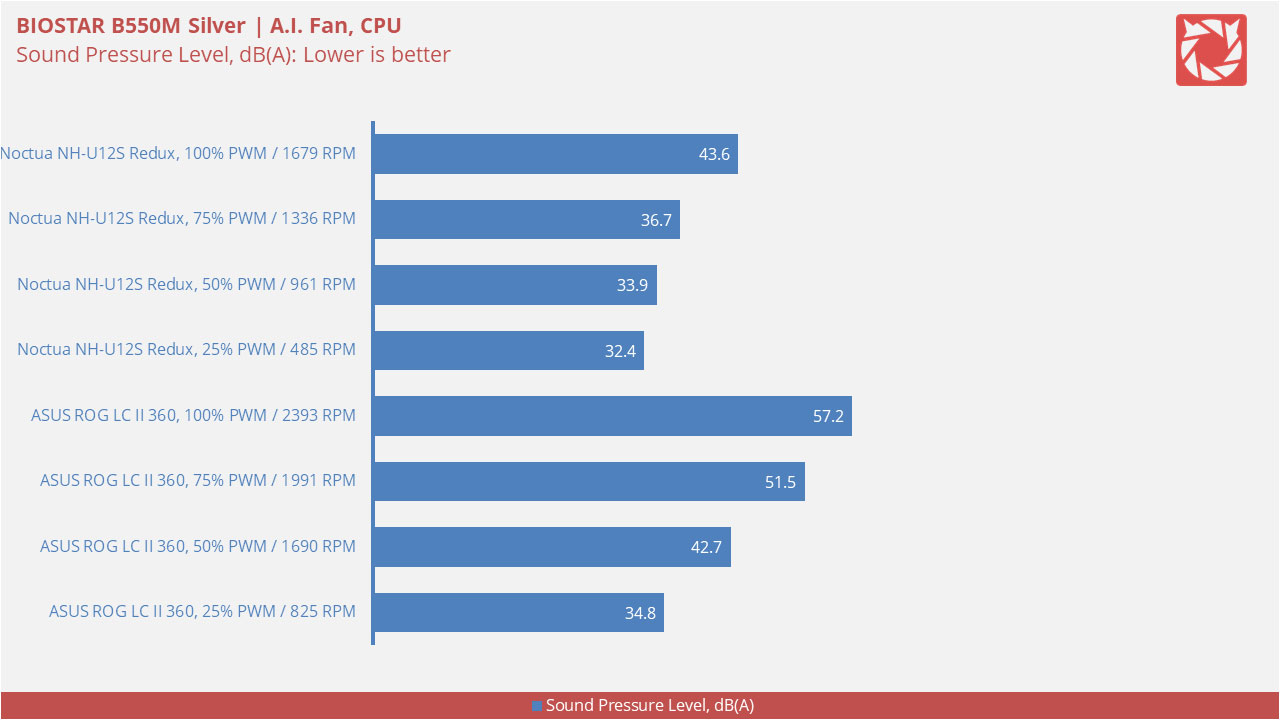 Sound pressure level at various PWM duty cycles are impressive. We have a maximum recorded level of 43.6 dB(A) and that's at 100% speed. Granted, that's higher compared to the ASUS radiator fan at the same RPM. But, cooling and noise performance considered along with the price, the NH-U12S Redux is just exceptional.
Software, Lighting and Special Features
There isn't much to say when it comes to the extra set of features of the NHU-12S Redux unless you want to count its ability to house an additional fan. It also comes with a 6 year warranty which is unheard of for its price point.
Final Thoughts
The NH-U12S Redux is not the best tower design CPU cooler at my disposal when it comes to thermal capacity. I think we could reserve that to the undisputed NH-D15 series. Considering its price point and acoustic performance though, the NH-U12S Redux is simply an amazing deal to check out.
To put that into perspective, the NH-U12S Redux at its 100% fan speed could dissipate heat well below the Ryzen 5 3600's TJ max of 95 °C. This has been measured while the processor running with AVX enabled and with a core voltage peak of 1.425 v to boot. Add that to the 43.6 dB(A) acoustic performance at the same speed, and you'd get a relatively silent and thermally capable cooler for $49 USD. That's with a 6 year warranty combined.
As for build quality, this cooler is my go to cooling solution for anything test bench related for almost a year straight. That means it has been mounted to many platforms and has gone through a lot of abuse.
In closing, the Noctua NH-U12S Redux is more than just a welcome addition to the many compact tower coolers saturating the market right now. This is worthy to consider, maybe even going blind if you're looking for something really capable under 50 bucks.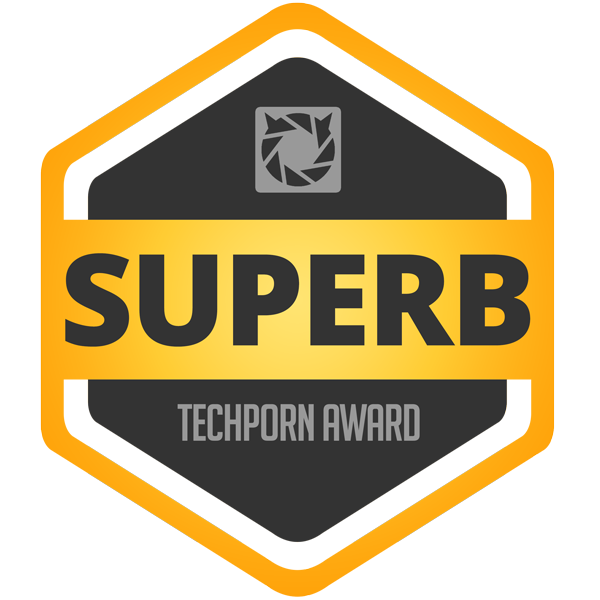 Noctua NH-U12S Redux CPU Cooler
Summary
The NH-U12S Redux is a rock solid cooling solution at under $50 USD with the legendary 6 year Noctua warranty attached.