Static microphone noise is a common issue found on Windows systems. It is usually caused by an electrical noise, the cable, your surroundings, sound settings or by the hardware itself.
Since it is so prevalent, removing or mitigating static noise is simple enough if you know where to look. Let us check out some easy ones to fix this issue.
Try the Built-in Troubleshooting:
Windows' own troubleshooting tool is a great start to check for issues. You may access this tool via the Search Bar for general troubleshooting or via Settings > System > Sound > Advanced for audio related solutions. Once opened, follow the steps and let Windows hopefully do the rest for you.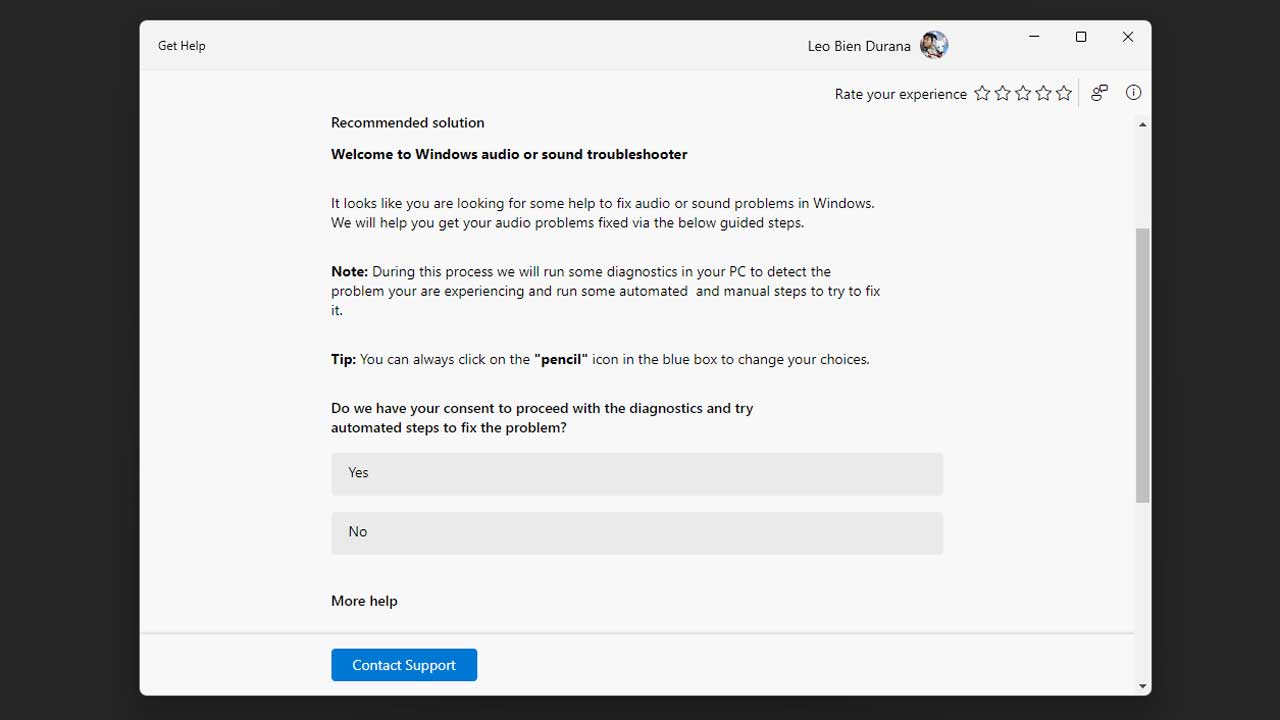 Adjust the Microphone Volume Level:
Sometimes, the volume level is just too high so the microphone picks up even the faintest of background noise. On Windows 11, the microphone's volume level could be adjusted at Settings > System > Sound > Input. Additionally, you can do an online mic test and adjust the microphone's volume level as per your requirements here. Alternatively, you may also listen to your microphone via Control Panel > Hardware and Sound > Sound > Recording > Properties > Listen.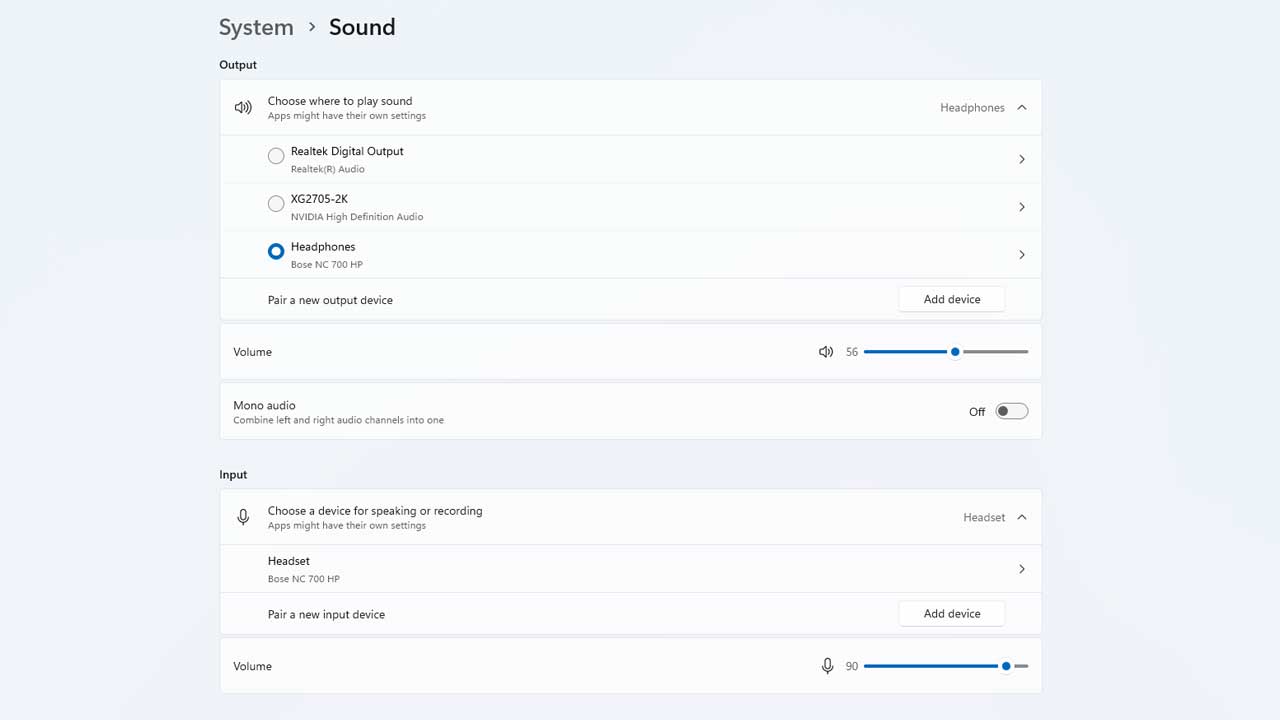 This is also accessible via the Control Panel which is what you need to do if the volume level does not fix it for you.
Lower the Microphone Boost:
Another way to lower your microphone's sensitivity is to adjust the gain at the input level as opposed to the volume's output level adjustment. This is accessible via Control Panel > Hardware and Sound > Sound > Recording > Properties > Level of your active recording device.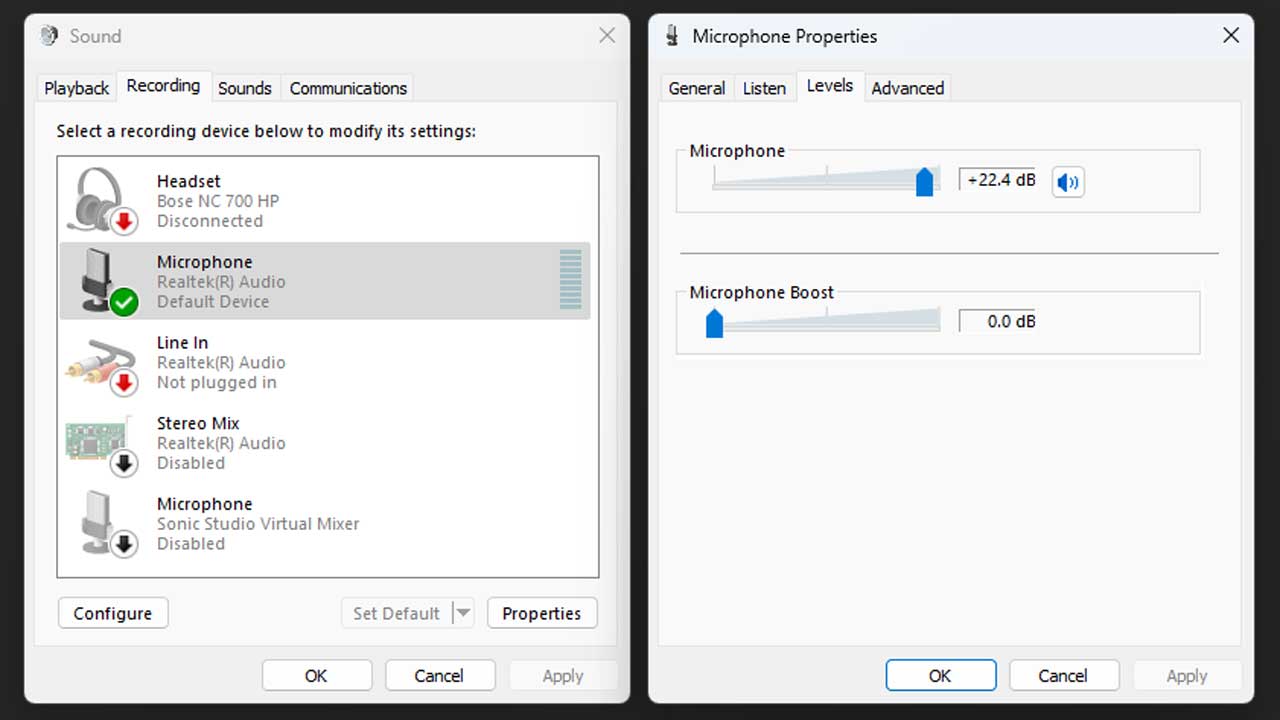 Reduce the microphone boost and assess whether the noise level is decreasing.
Disable Audio Enhancements:
Audio enhancements could also do more harm than good on certain devices. You may disable it at Control Panel > Hardware and Sound > Sound > Recording > Properties > Advanced.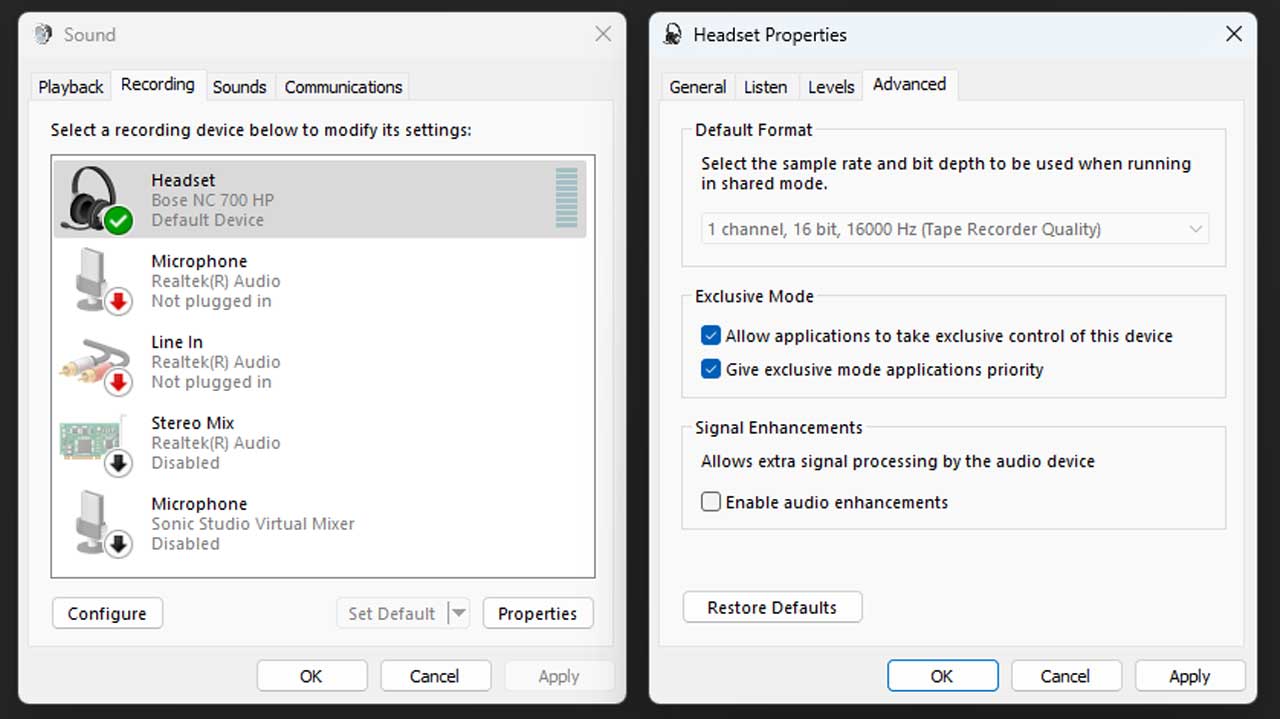 You may also try disabling Exclusive Mode to troubleshoot if your applications are what's causing the issue.
Check for Ambient Noise and Interference:
This is a problem with condenser microphones as those are by design, more sensitive to their surroundings. The usual dynamic microphones are less likely to have this problem but they could still pickup background noise. That said, consider checking out the ambient noise of your room with an SPL meter. You could also download a smartphone application if you don't have one – albeit with lesser accuracy.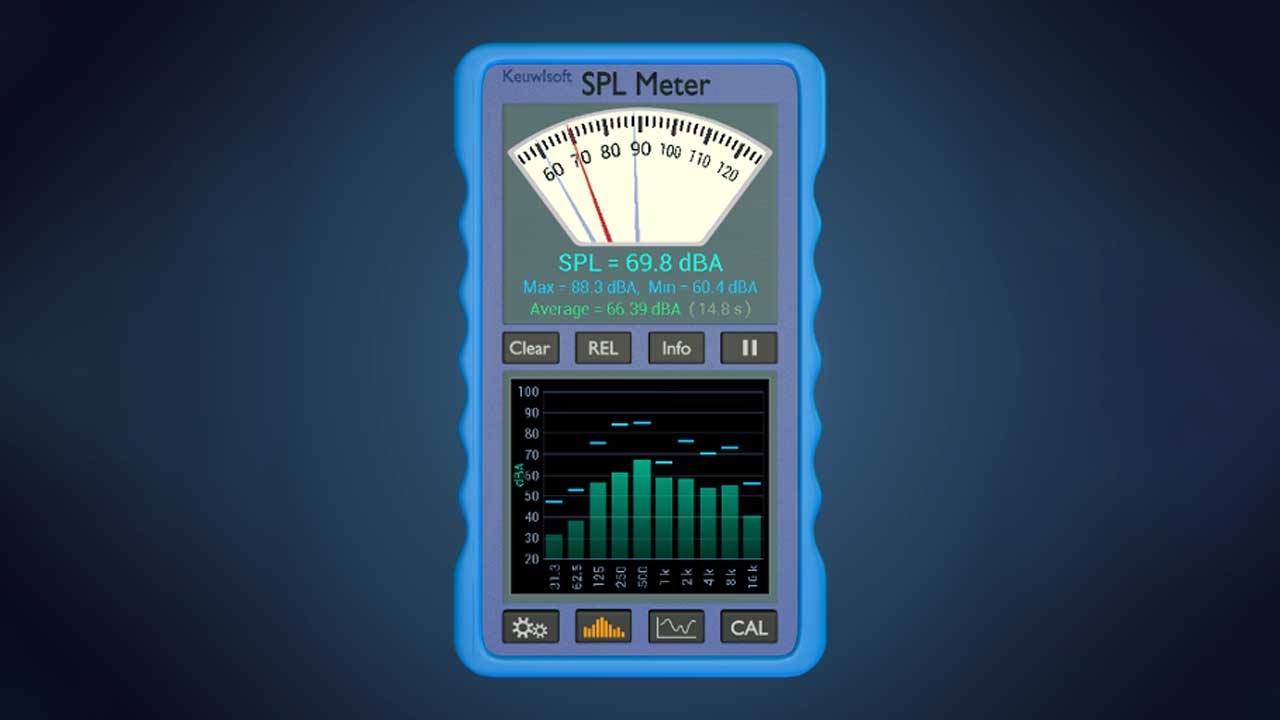 Things to watch out for are the noise from mechanical devices such as cooling fans, heaters, refrigerators, air conditioners and even the mains hum from such devices. Also try moving electronic devices such as speakers and radios away from your microphone for possible interference. In that case, also try to carefully reseat the plugs and blow some air into the ports – sometimes its just the dirt.
Use Noise Reduction:
Certain software will assist in mitigating static noise produced by your microphone. A good example would be Discord's Echo Cancellation, Noise Suppression and Automatic Gain Control. Make use of such features if they improve your microphone's performance.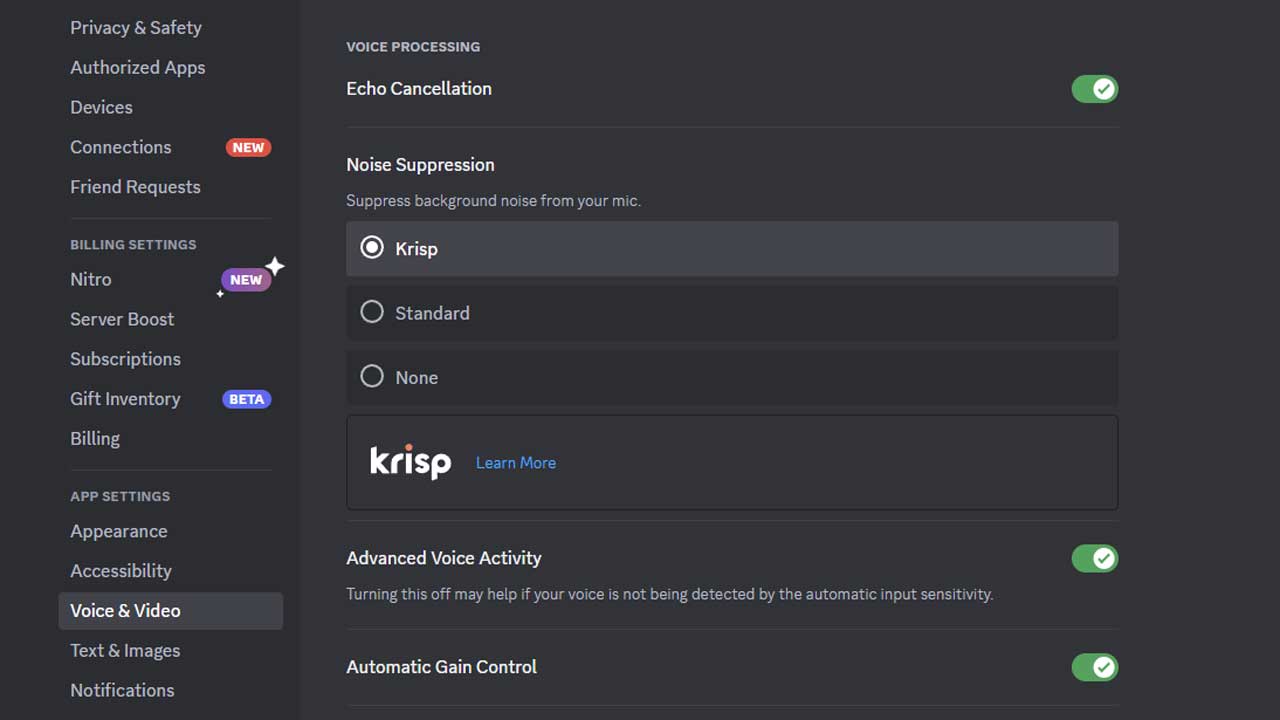 These application side enhancements could also do more harm than good on certain cases so you may also expand your troubleshooting here. Note that disabling Exclusive Mode at the Microphone Properties will also do the trick.
Reinstall Drivers:
Drivers are responsible for the communication between your device and Windows so they play a major part into making or breaking stuff from working. Windows Update is a one stop solution but accessing device manager allows you to rollback drivers or even start from the scratch.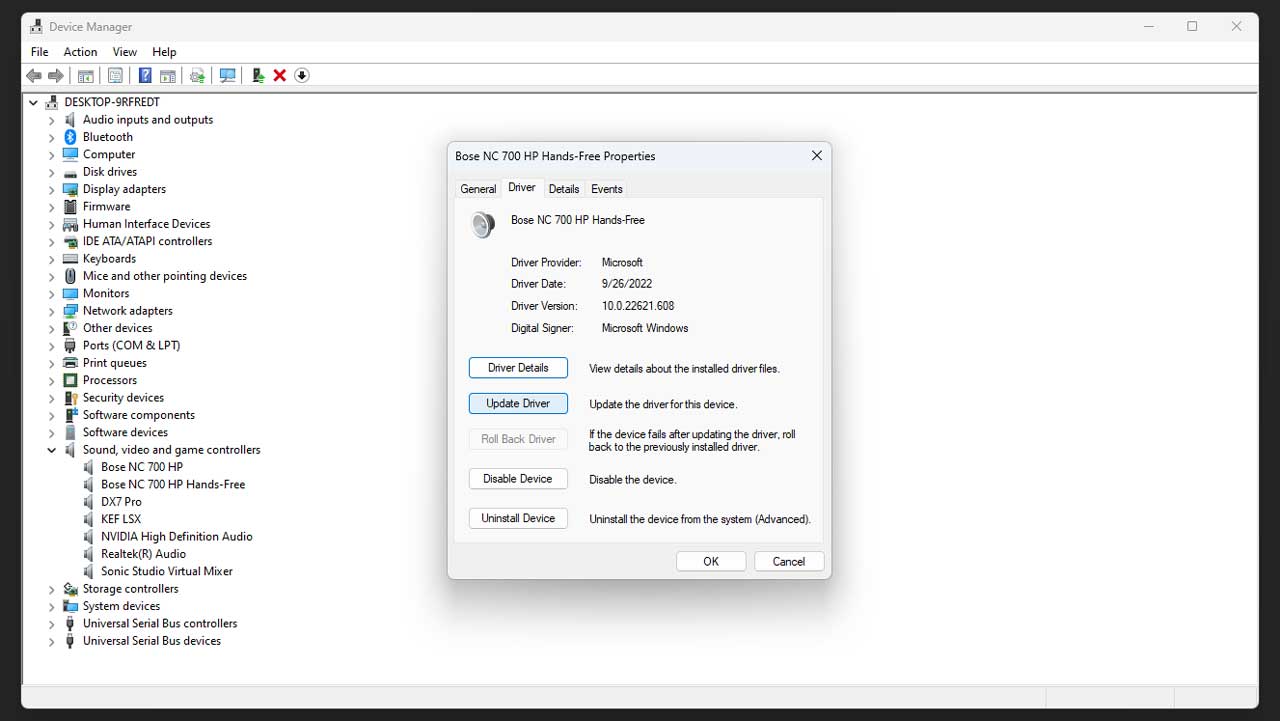 Defective Hardware:
If all else fails, maybe your device is just defective. While it is uncommon for microphones, it does happen – especially if there are history of heavy use or dropped it even once. If you are using a dedicated microphone, try to use it on other personal computers or laptops as well – just in case you are not sure what's at fault at this stage.
Now if you are 100% sure the microphone really is the culprit, note the fixes you've tried and send the information along with your warranty claim. This should be enough to expedite the whole RMA process.