It's not everyday that we get to review a memory kit, so when Kingston asked us if we wanna do one, we happily obliged. Apart from that self serving reason, we actually wanna check out the revamped Fury line-up of memory – especially the high-speed kits.
Now the product we have here is the Fury Renegade DDR4 in a dual channel 16GB configuration featuring a 4600MHz frequency and a CL19 CAS latency. This is among the top of the line memory kits within Kingston's current arsenal – with RGB lighting in tow. For reference, our unit comes with the KF446C19RBAK2/16 part number.
Disclosure: Kingston sent this unit as a promotional sample for the purpose of this review. The company did not ask me to say anything particular about it. All thoughts and opinion are of course my own.
Technical Specifications
Memory
SDRAM Interface
DDR4
Capacity
16GB (2x 8GB)
Frequency
2400MHz (JEDEC), 4000MHz (XMP), 4600MHz (XMP)
Timings
CL17-17-17 (JEDEC), CL19-23-23 (XMP), CL19-26-26 (XMP)
Voltage
1.2V (JEDEC), 1.35v (XMP), 1.5V (XMP)
Format
NON-ECC, Unbuffered
Dimensions
Length
133.35mm
Width
8.3mm
Height
42.2mm
Weight
172g
Packaging and Accessories
Not accounting the massive Kingston promotional goodie box that came with it, the retail FURY Renegade actually comes inside a slim packaging.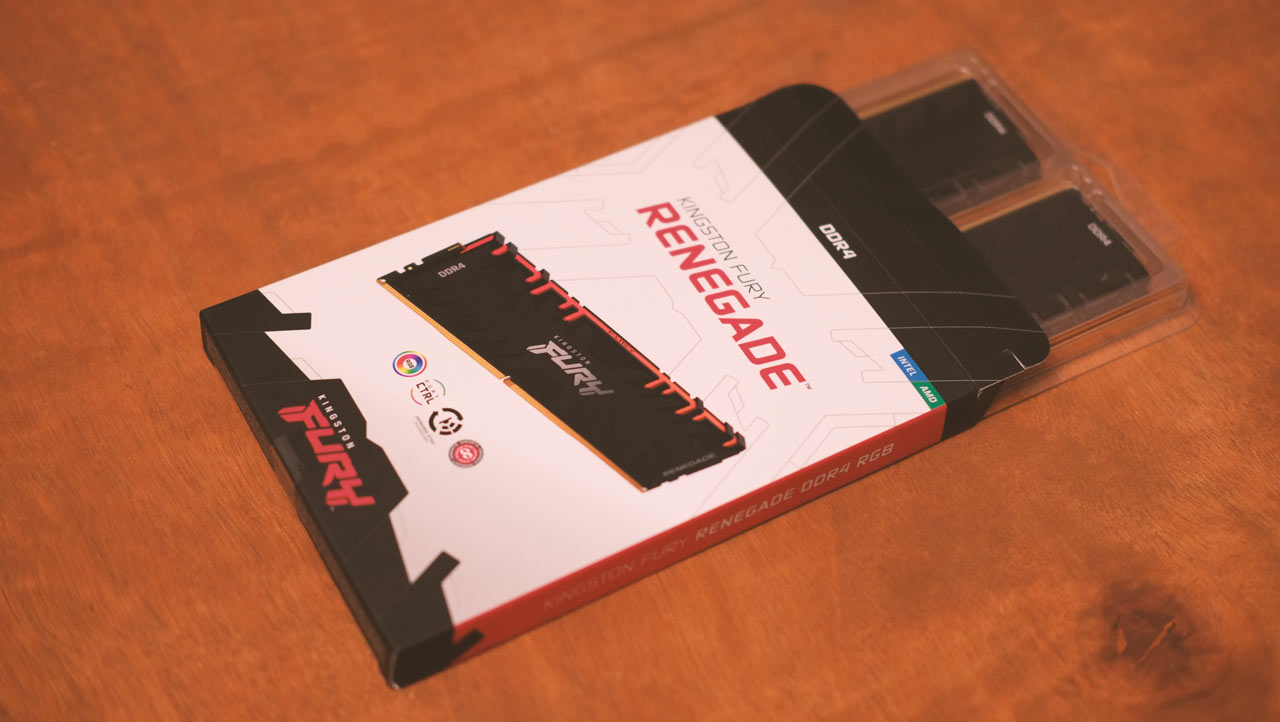 The product comes with the following items inside:
2x Kingston FURY Renegade
Warranty guide
FURY case badge
Design, Layout and Connectivity
The Kingston FURY Renegade comes in a single color way: Gun Metal with a splash of piano Black. Nothing much has changed with this line-up as far as design goes when Kingston still had ownership with the HyperX moniker.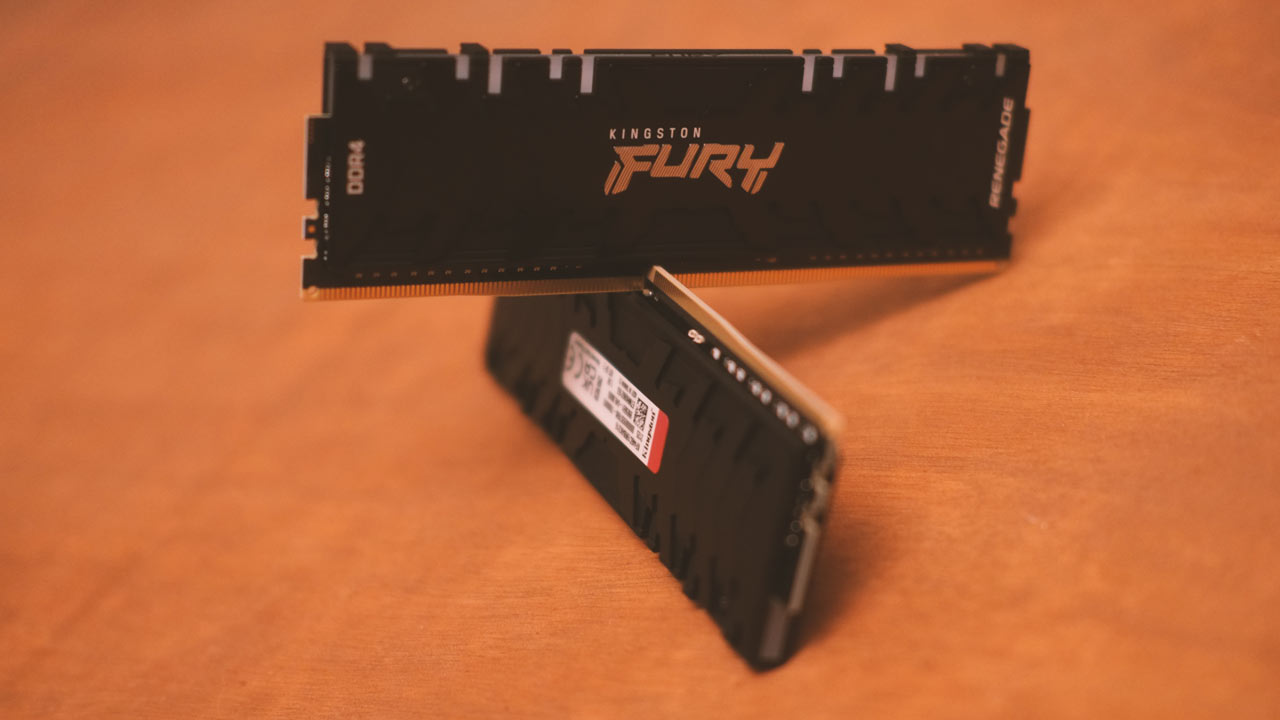 DRAM height is about 42.2mm, with a thickness of around 8mm. This is taller and slightly thicker compared to most heatsink enabled memory kits in the market.
Each FURY Renegade stick features a single rank module. Kingston of course made their own chips for this one with a configuration of 1GB x8 per stick. JEDEC specification is rated at 2400MHz with timings at CL17-17-17.
Test Setup and Methodology
Our test setup relies on the measurements taken from industry standard benchmark tools and real-world applications. It is important to note that we are testing the review sample after burn-in, with at least 24-hours of uptime. This is done so to negate the FOTB (fresh out the box) state of the DUT (device under test), yielding better benchmarking consistency.
Test System Specifications
CPU
Intel Core-i9 11900K
Motherboard
MSI Z590 Gaming Carbon Wi-Fi
Cooler
Noctua NH-U12S Redux
Memory
Kingston FURY Renegade 4600MHz 16GB
GPU
Galax GeForce GTX 1650 EX
Storage
Plextor M9PE NVME 512GB
Case
Mechanical Library JXK-K2
PSU
Thermaltake Toughpower GF1 650W
Display
LG UF680T
OS
Microsoft Windows 10 Pro 64-bit
Note: This review wont be possible without the help of MSI Philippines. They sent an Intel Core i9-11900K CPU and their latest Z590 Gaming Carbon Wi-Fi motherboard to make sure I could test the Kingston FURY Renegade at 4600MHz. The board comes with DDR4 Boost and Lightning Gen4 storage solution. You may learn more about it here or check its availability on this link.
Synthetic
The AIDA64 Extreme Cache and Memory Benchmark measures the data transfer bandwidth and latency of the system memory. The latency is measured for this particular benchmark.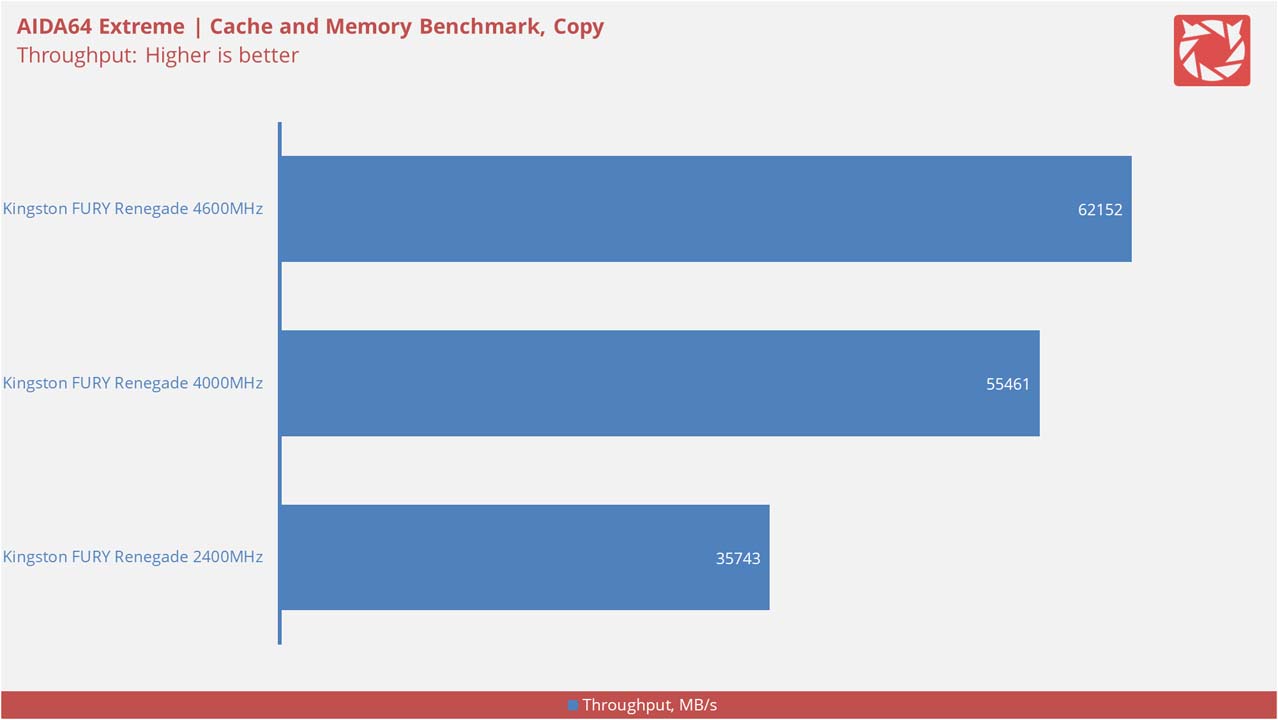 Continuing with the Cache and Memory Benchmark, we now look at the memory copy performance. This is a combination of read and write performance.
Right off the bat, we could see major performance differences between the XMP profiles and the JEDEC standard.
Arithmetic
WPrime is a multi-threaded program that calculates a set number of square roots. It comes with selectable thread count and two test modes (32M and 1024M) to choose from.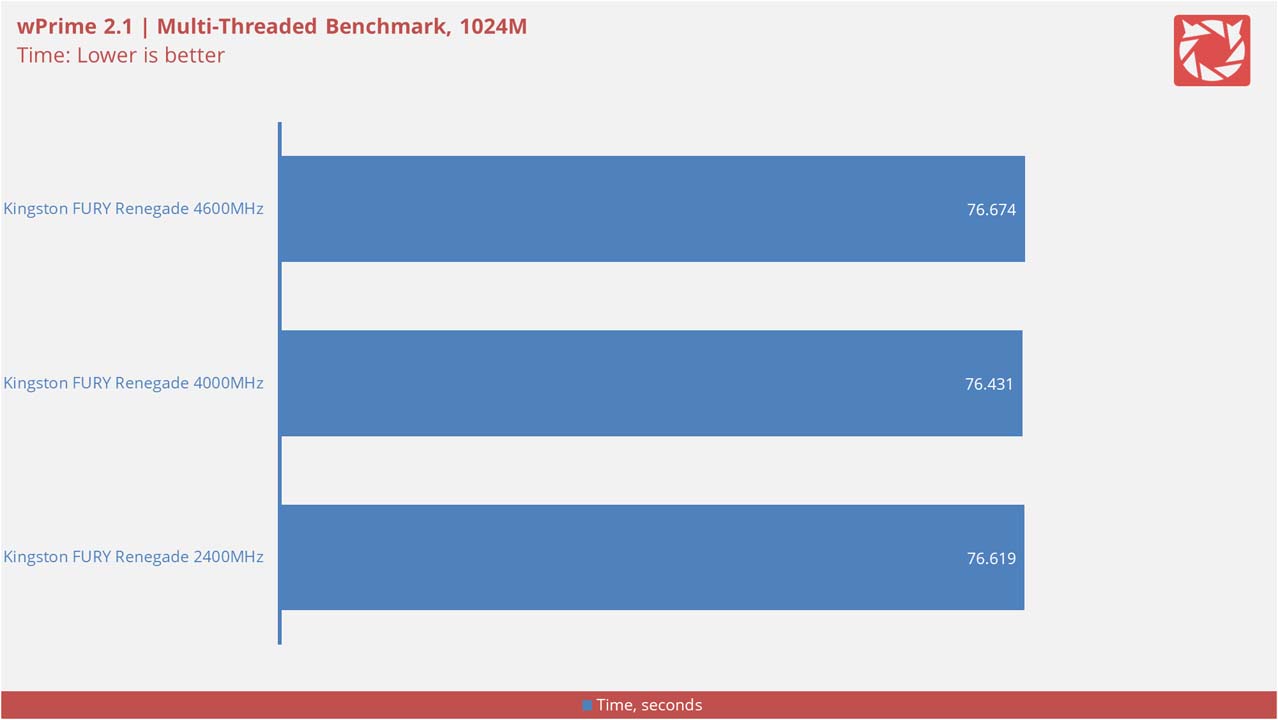 SuperPI is a single-threaded program that calculates pi to a specified number of digits after the decimal point. It is a widely used benchmark to check a single-core performance of any system.
There isn't much difference with the arithmetic benchmarks.
3D Rendering
The Maxon Cinebench R20 is a multi-threaded rendering benchmark built to gauge a system's performance for Cinema 4D.
V-Ray 5 Benchmark is a standalone software for the V-Ray 5 rendering engine made by Chaosgroup. It is a simple multi-threaded benchmark to test how fast a system renders.
Our 3D rendering benchmark results shows that a higher DRAM frequency positively affects the V-Ray 5 rendering engine. At Cinebench R20, the FURY Renegade is actually faster at 4000MHz.
Image Editing and Video Encoding
GIMP is a free and open-source image editing tool. 7MB worth of images are processed and converted for the benchmark.
HandBrake is a free video encoding tool that supports a wide variety of media codecs. 150MB worth of MP4 video is converted using the H.264 codec for the benchmark.
JEDEC is definitely slow but the difference between 4000MHz and 4600MHz on our chosen benchmarks are almost negligible.
Compression
WinRAR is a file archive utility that creates, view and unpack numerous archive file formats. The built in benchmark tool is utilized to for the benchmark.
7-Zip is an open source utility for file management and compression. The built-in benchmark is used for this benchmark.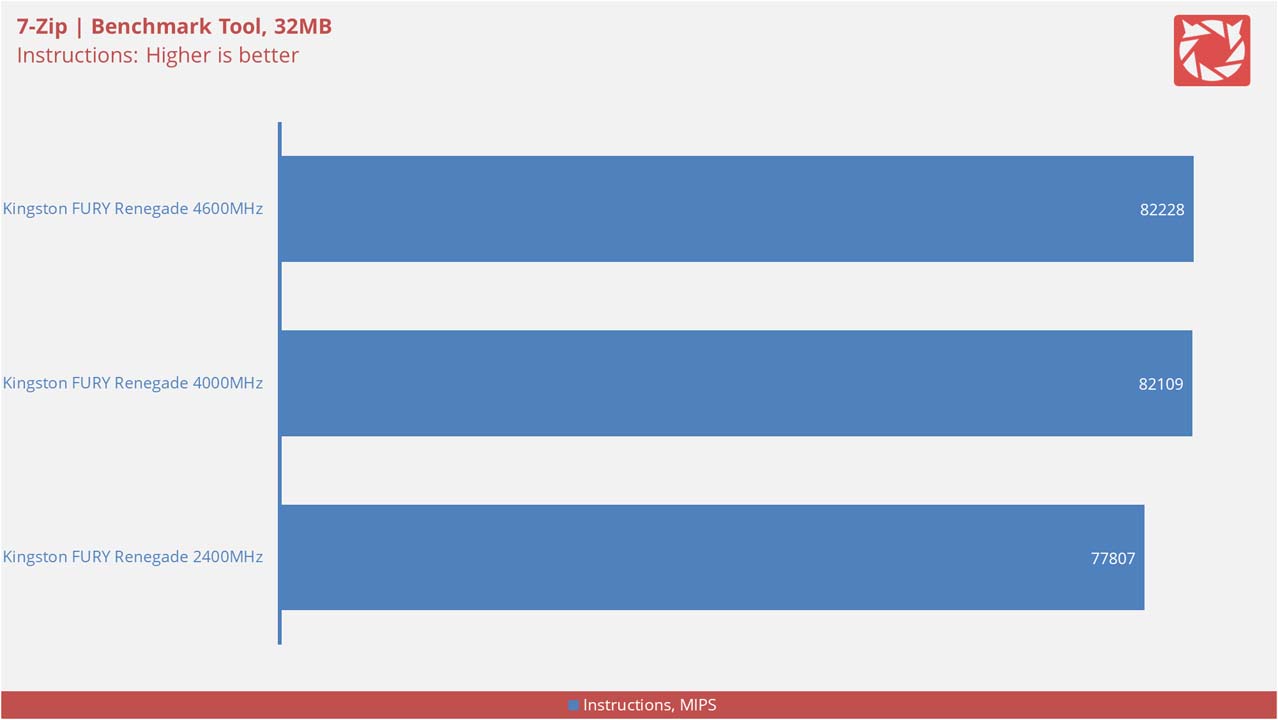 Massive boosts we got here for the XMP profiles over stock.
Gaming
Total War: Warhammer II is the latest installment of the Warhammer series. It is a turn-based strategy and real-time tactics game developed by Creative Assembly utilizing the WarScape game engine supporting both DX11 and DX12. The Skaven preset from the built-in benchmark tool is used.
Sid Meier's Civilization VI is a turn-based strategy game developed by Firaxis Games using a custom game engine built from the ground up that supports DX11 and DX12. This game also comes with two benchmark presets aptly named as Graphics and AI.
Performance gained for gaming is nothing to be surprised at yet still nice compared to a bone stock JEDEC spec. Granted, we're using our Galax GTX 1650 EX for this one so your mileage may vary.
Software, Lighting and Special Features
The Kingston FURY Renegade supports RGB lighting and customization via the Kingston FURY CTRL software. It allows lighting customization along with a library of preset patterns and effects. The app also supports legacy HyperX RGB-enabled memory products.
Final Thoughts
The FURY Renegade in 4600MHz with 16GB of capacity is a welcome addition or should I say refresh to Kingston's desktop memory line-up.
Performance wise, I expected this much and more for a high-frequency kit. Law of diminishing returns kicks really hard for kits like this one but I'm still happy we could still squeeze in a few FPS and throughput on top of its excellent latency.
Build quality and design reminds me of the HyperX Predator which is technically its mirror image. Nothing to complain there but the all black design is starting to show its age a bit. Lucky enough, RGB lighting is a part of its feature set so you could still match the kit to your system's theme to a degree.
The memory kit retails for about 7,000 Pesos locally and is backed with a lifetime warranty as expected from Kingston Technology.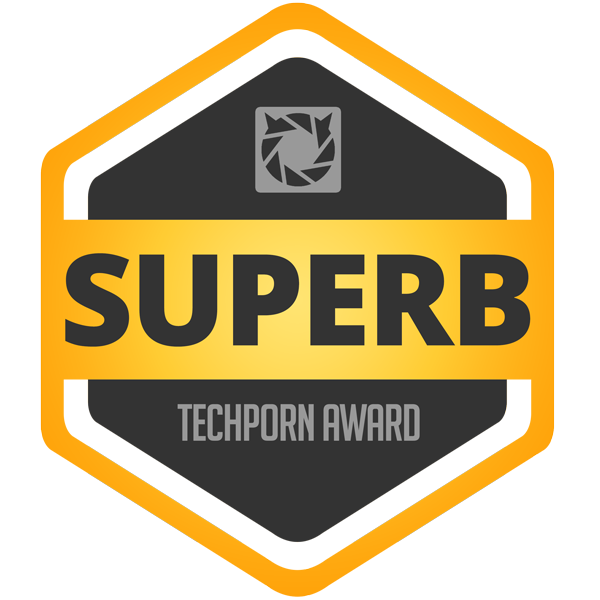 Kingston FURY Renegade 4600MHz 16GB Memory Kit
Performance -

9/10

Build Quality -

9/10

Connectivity -

8/10

Design -

8/10

Features -

8/10
Summary
The Kingston FURY Renegade is a welcome offering at 7,000 Pesos for a high-speed, high capacity memory kit. It is among the company's finest which is a testament to their decade long expertise in the field.