MSI Gaming isn't the first brand to come into mind when it comes to gaming gears. Sure, they've got mouse and keyboards released for years but they never really received any traction at all thanks to the growth of budget oriented mechanical keyboards and the fierce competition on that area in general.

Now what we have here for review is the MSI Gaming Vigor GK50. This is a low profile mechanical keyboard featuring Kailh's very own white Choc switches. It is also RGB capable which is something that I personally like from the switch back when I saw it first hand at Computex.
Technical Specifications
Keyboard
Size
Full size
Layout
104 Key
Design
Frameless
Macro
NA
Profile
Yes
Software
Yes
Interface
USB 2.0
Polling Rate
1000Hz
Lighting
RGB
Wrist Rest
NA
Pass-through
NA
Cable Management
NA
Multimedia Keys
Yes
Cable Length
1.8 meters
Switch
Type
Kailh Low Profile White Choc
Actuation
1.5 mm
Travel
3.0 mm
Lifespan
50 million
Dimensions
Length
435 mm
Width
141mm
Height
34 mm
Weight
700 grams
Packaging and Accessories
MSI had the Vigor GK50 packed inside a slim yet well padded packaging.The product should come with the following items inside:
Keycap puller (A good one)
Extra ALT + CTRL keycaps
Design, Layout and Build Quality
Light yet sturdy is the mantra of MSI's Vigor GK50 keyboard, weighing in at just around 700 grams with an aluminum top plate to boot. This is also an edgy looking keyboard yet it is slim enough to warrant the design.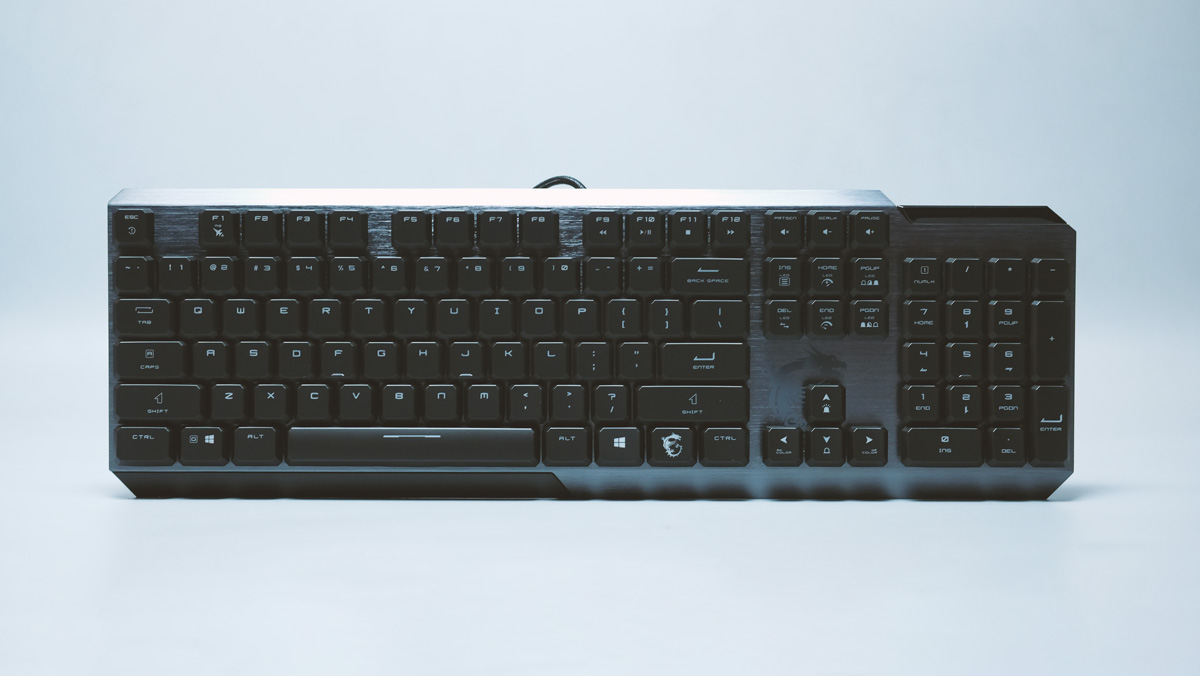 Back end is definitely busier compared to the front as far as design goes. It comes with proprietary rubber pads though.
Now since the design is frameless and with a slim profile on top, comfort levels should be better compared to your standard mechanical keyboards without a wrist rest.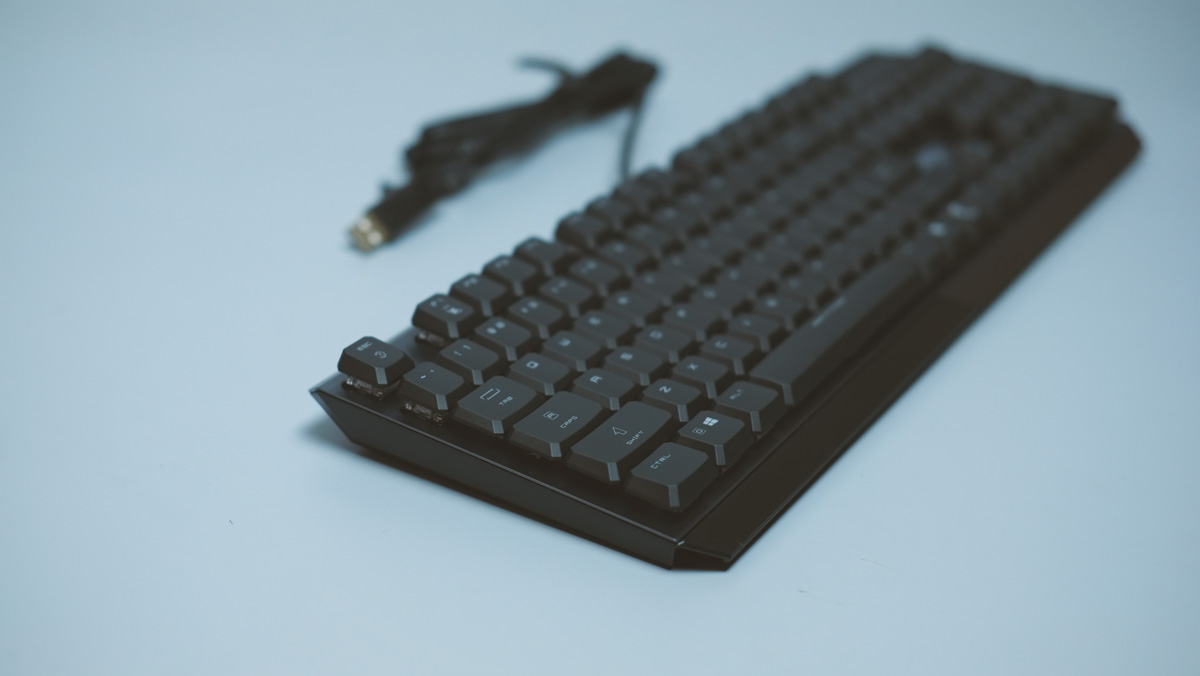 The USB cable is braided and has about 1.8 meters of total length. It also comes with a rubber strap as opposed to your usual velcro based one. This is not a kink proof approach though so keep that in mind.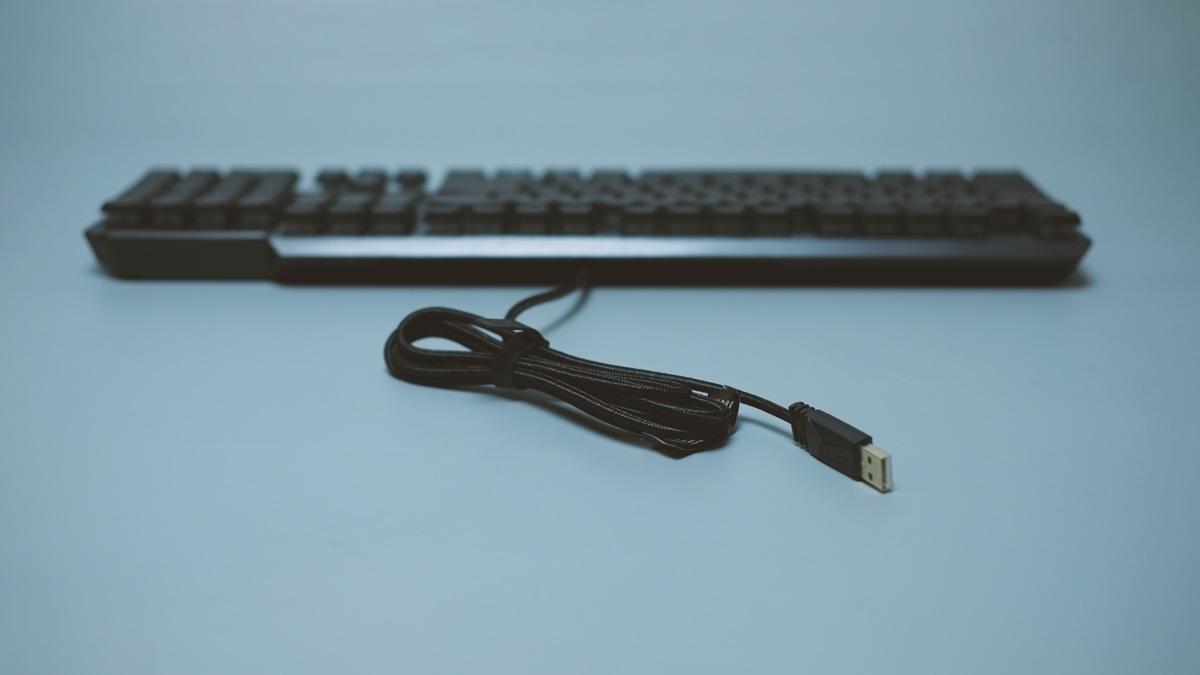 Test Setup and Methodology
Testing a keyboard is not that difficult, but it is mostly subjective; similar to testing head gears in a sense. That said, no keyboard is perfect and the verdict usually depends on personal preferences. With that in mind our methodology is overhauled to follow the key pointers that should matter the most. That includes how good the switches are, the quality of keycap and its profile plus the comfort.
Test Setup
Repeat Rate
Shortest
Repeat Delay
Fastest
Polling Rate
1000Hz, If possible
Software
EliteKeyboards Switch Hitter
Physical Layout, Functionality and Ergonomics
Keyboards are generally categorized in 4 standard sizes or layouts: Full Size, TKL, Compact 75% and 60% layouts. These standard layouts had drastic effects on the functionality and ergonomics of the keyboard. Generally, compact layouts allows for better ergonomics; whereas full layouts offers 100% functionality.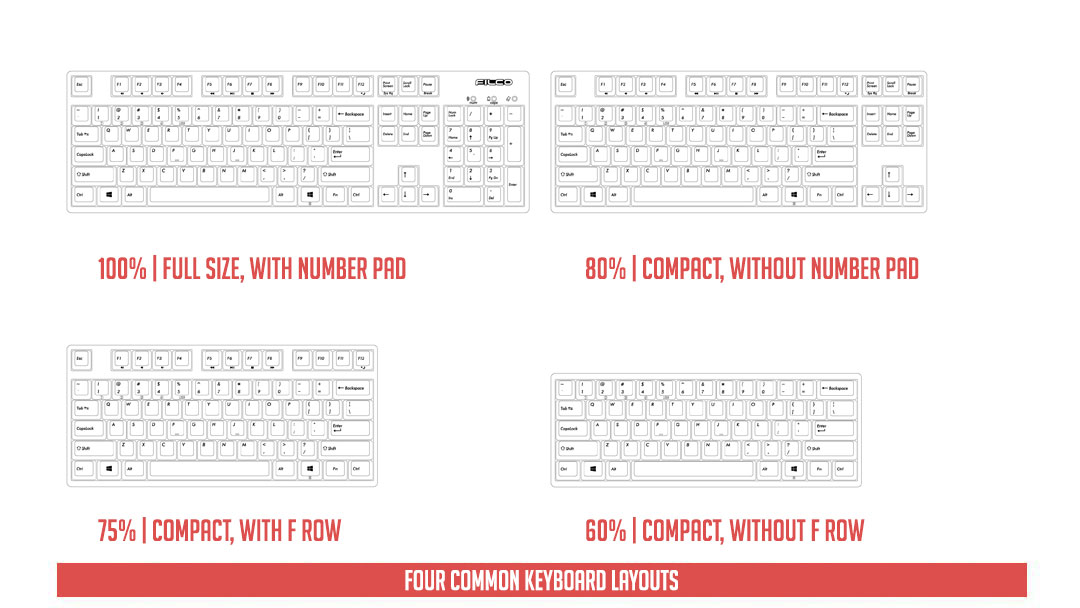 The MSI Vigor GK50 is one of the narrowest and lowest full size mechanical keyboards we've tested to date. Naturally, that would be similar to typing on a mech with half an inch wrist rest.
Extra keyboard functions are highlighted below. There's also an Afterburner shortcut but of course, you have to download that application first.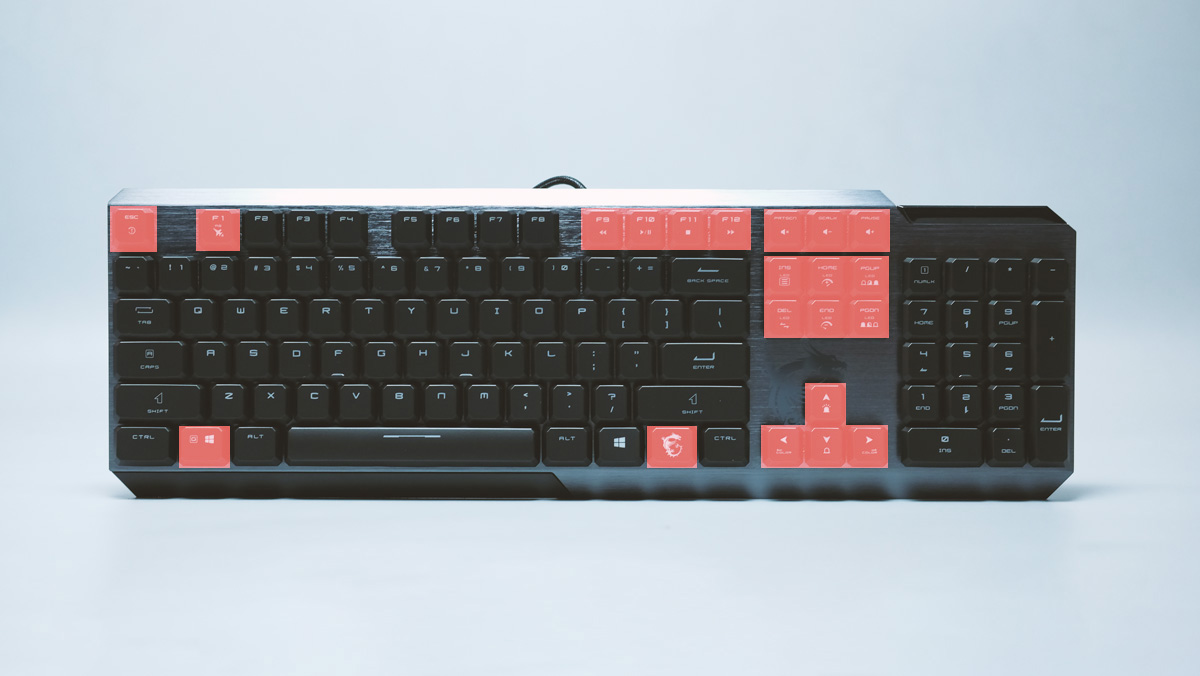 Listed below are the most common key combinations for the Vigor GK50:
Keycap Profile, Printing and Material
The keycap profile is often overlooked when it comes to keyboards. It shouldn't be, considering that the profile usually makes or breaks a portion of keyboard's ergonomic and feel. The DCS family is the most common one here, with Cherry and OEM profile slotted beneath it. On the other hand, profiles such as the DSA and SA profiles are mostly found on higher end mechanical keyboards.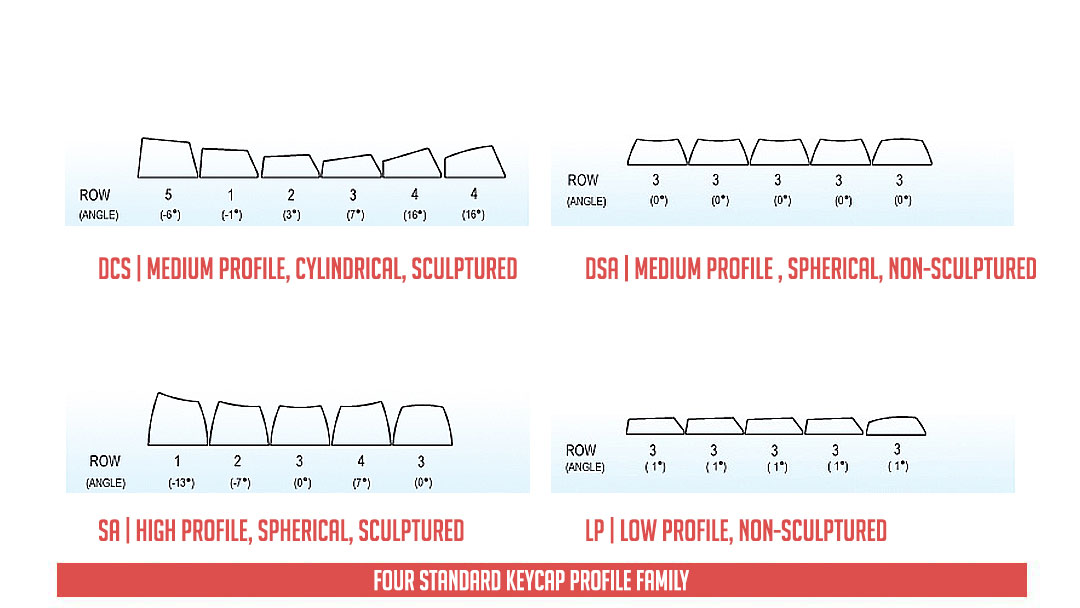 Keycap printing method is also an important aspect we should look into. Pad printing is the most common one here, while dye sublimation and double shot injection being the more premium ones due to their printing quality and durability.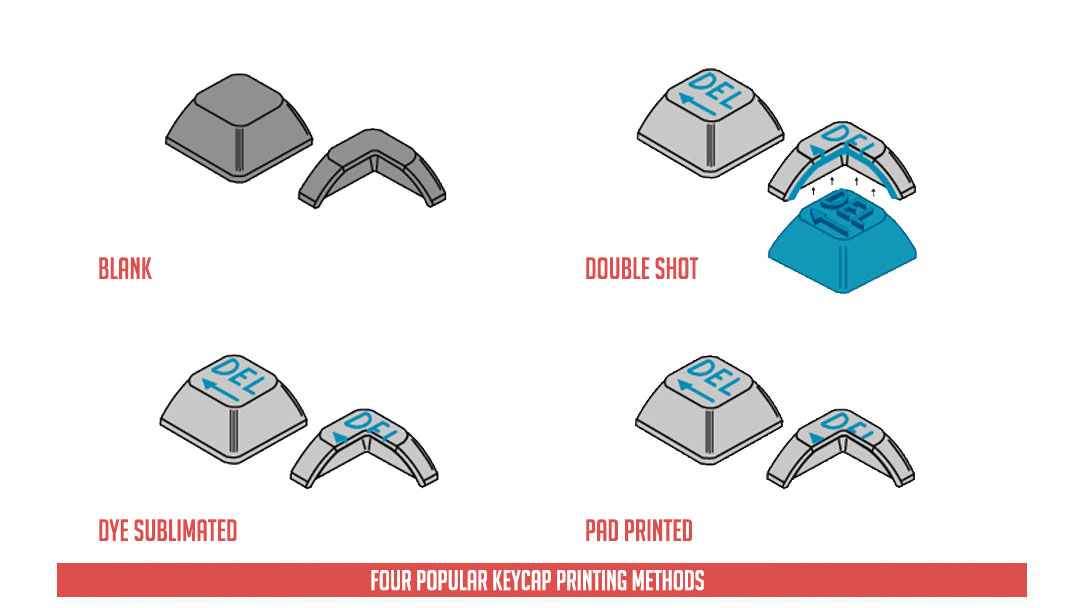 Keycap materials are important too in selecting a mechanical keyboard; though it is common to see keyboards shipped with either ABS and PVC keycaps. These materials do however shine faster than other materials and quality is generally not the best. PBT doesn't shine as fast compared to these keycaps and are highly regarded for their quality and distinct texture. POM on the other hand is also a durable material but they are rarely found as aftermarket options.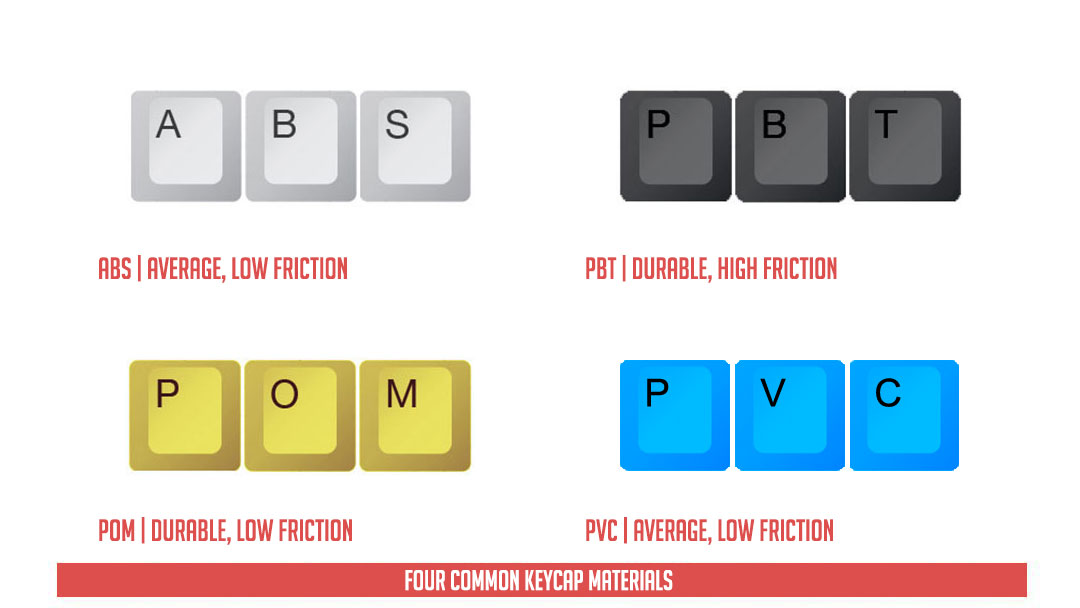 The MSI Gaming Vigor GK50's keycap profile resembles the DCS and LP families. Basically a merge between the two. This keyboard is effectively 12mm shorter than your usual mechanical keyboard.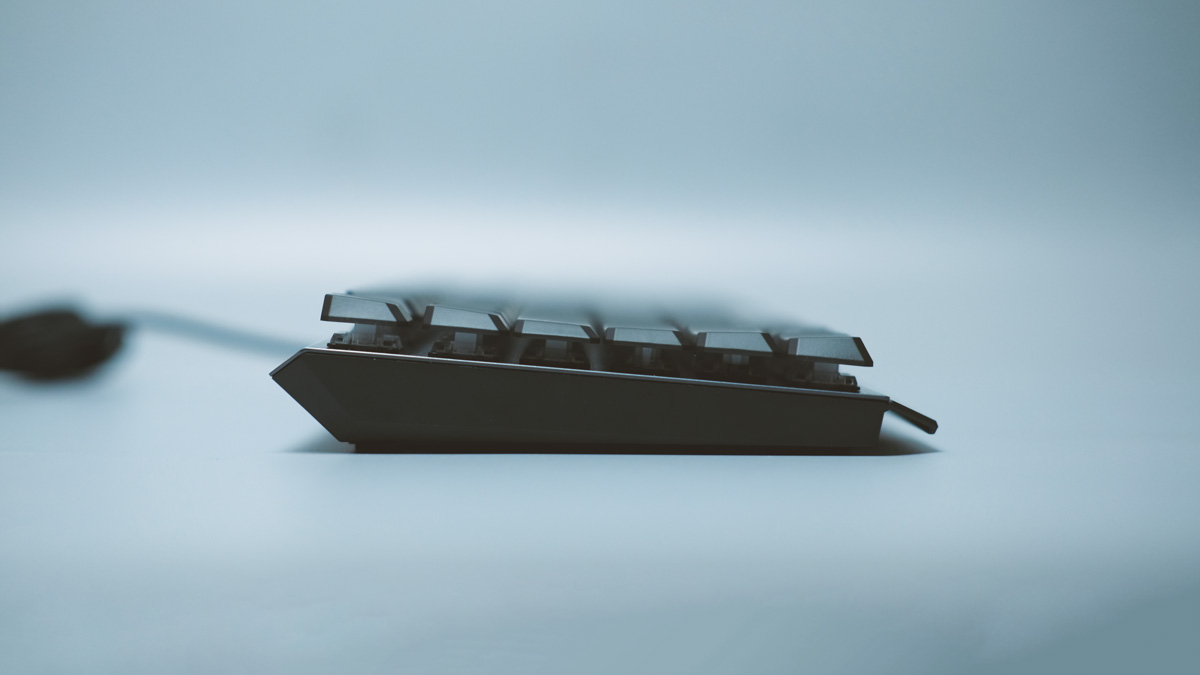 Now keycap material used for the Vigor GK50 is ABS plastic. The commonly used thermoplastic on keyboard keycaps. The prints on this one features sans serif fonts. Keycap shape is not conventional as to please the keyboard's overall design.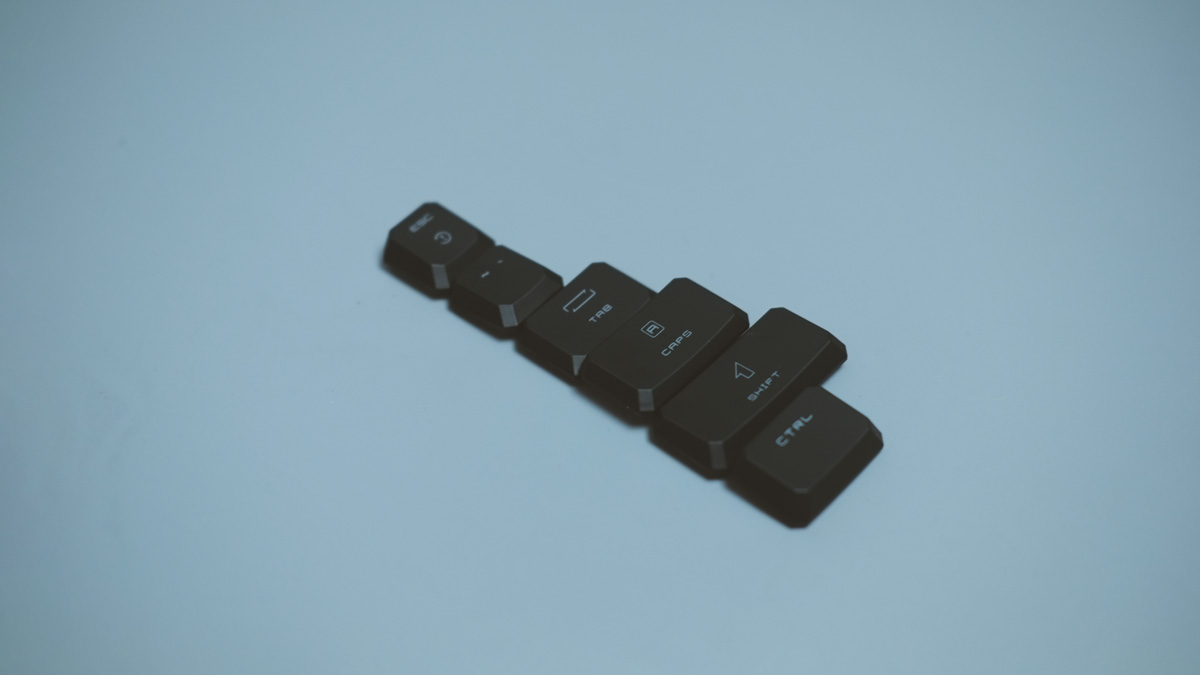 Thickness is about the same as your usual caps. Do note however that the common Cherry MX stem based keycaps wont fit this keyboard as it requires Kailh's own stem design.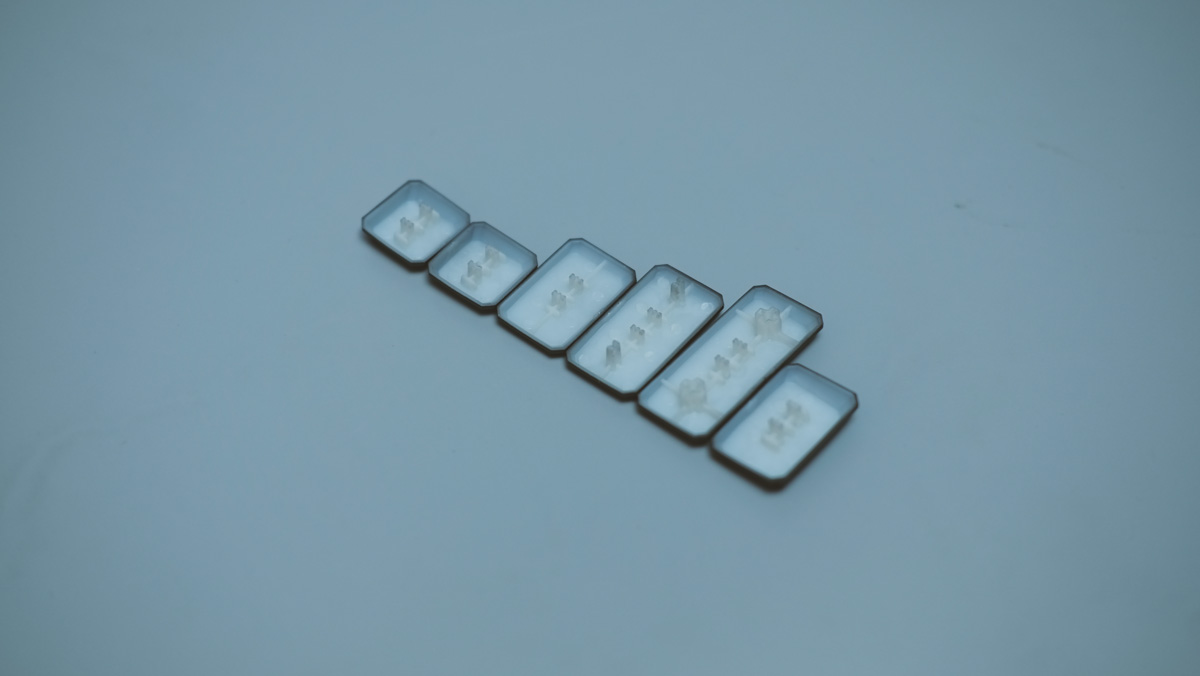 Mechanical Switches and Stabilizers
The mechanical switches makes up the reason why mechanical keyboards are called "mechanical keyboards" in the first place. There are tons of switches out there but Cherry MX switches are the most popular of them all; setting a standard for the rest. They have clicky, linear and bumpy switches; all with their own mixture of actuation forces and actuation points.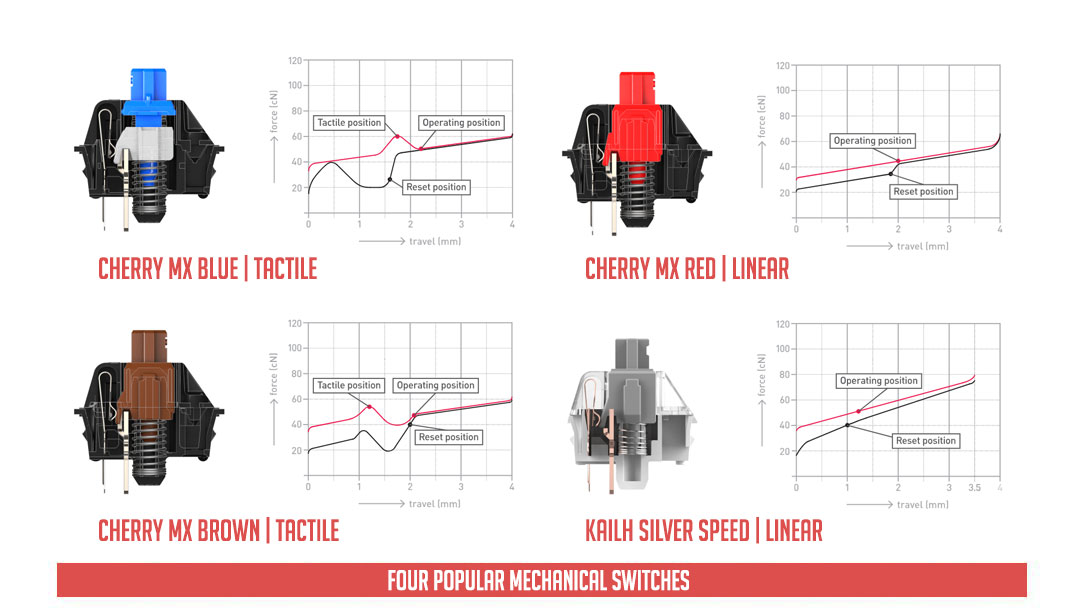 Again, the MSI Gaming Vigor GK50 features the low profile Kailh Choc switches. Ours comes in white which is the clicky version. This one has a total travel distance of 3.0 mm with an actuation point of 1.5 mm. That's considerably lower compared to Cherry MX offerings. If you are coming from membrane based keyboards then this will feel like a substantial upgrade without going far from home.
Key stabilizers are also implemented on the keys that requires them.
Key Rollover, Chatter and Ghosting
EliteKeyboard's Switch Hitter is an excellent freeware to test key rollover, chatter and ghosting. Key rollover is basically the number of keys the keyboard could register, while chatter is multiple registered inputs with a single press of a key. Ghosting on the other hand is the unwanted input registration when several keys are pressed together.

The MSI Gaming Vigor GK50 passed with flying colors on our rollover, chatter and ghosting tests.
Software, Lighting and Special Features
MSI's Vigor GK50 comes with support for the Dragon Center app. This is a unifying software for the MSI Gaming gears.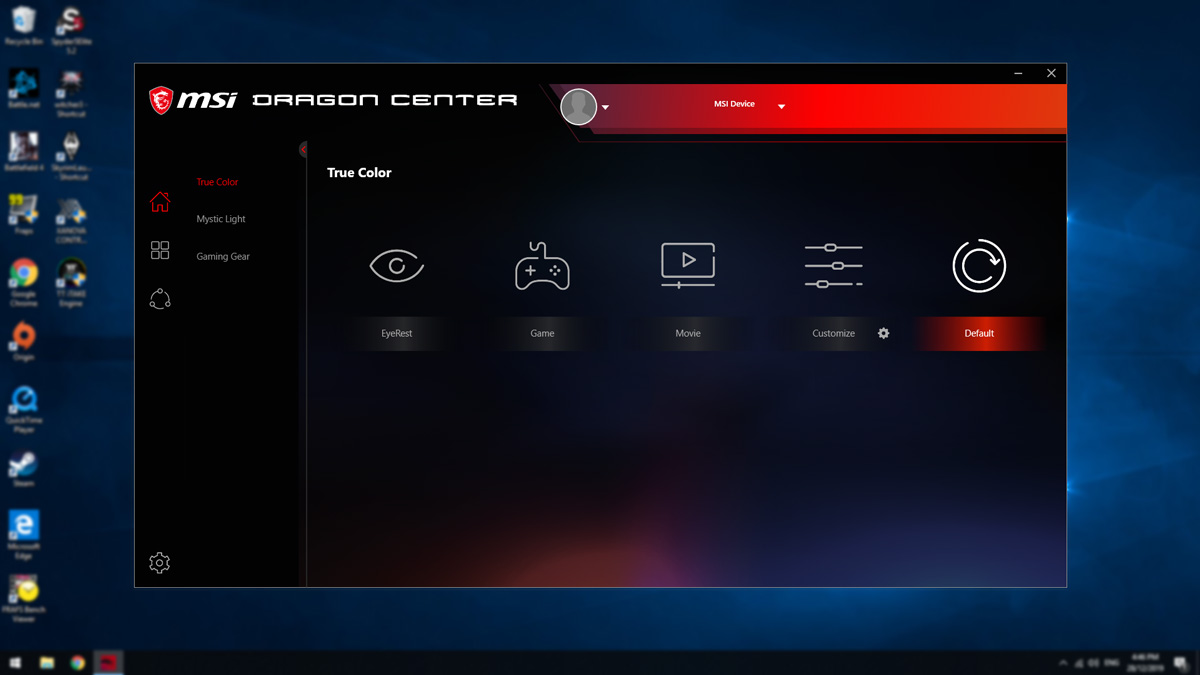 The GK50 support up to 3 profiles with Mystic Light at its core. This is the keyboard's bread and butter software wise so we're glad to see some really cool effects (9 in total) and customization options with it. Note: The ripple effect of this keyboard is awesome to play with.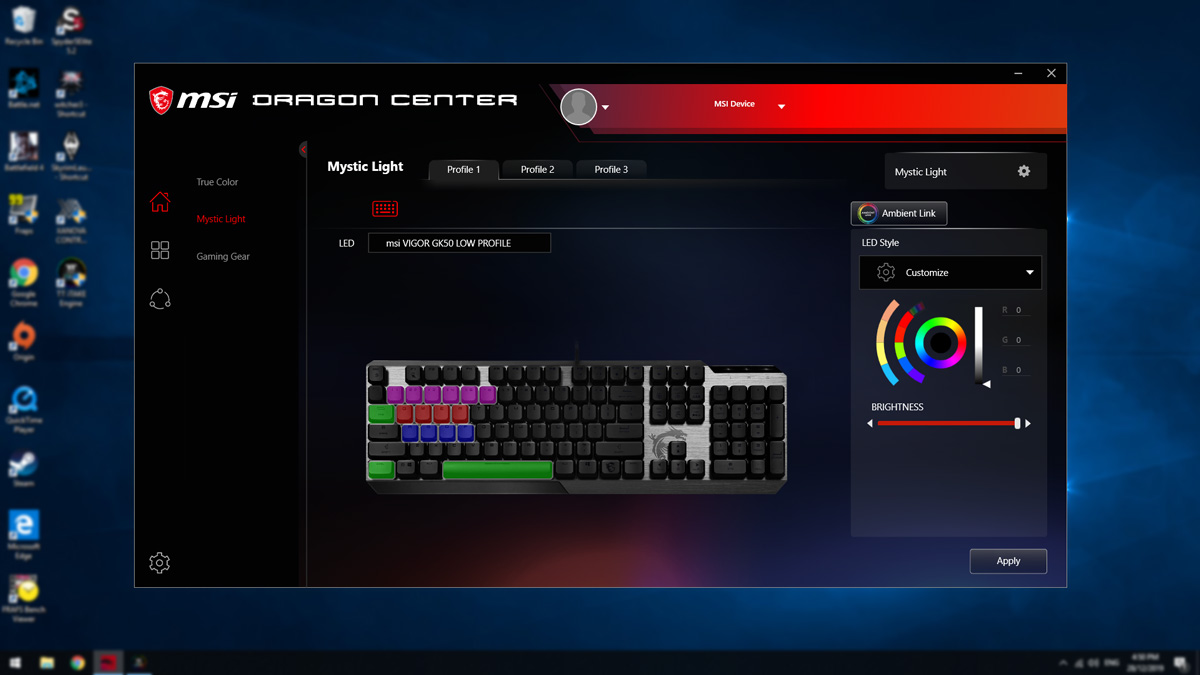 The gaming gear section is used for firmware updates. Nothing much here, not even a hint of macro or key  re-assignments. This section will keep updating the keyboard's firmware too if the icon is clicked regardless of your firmware version. MSI should have a fix for this one by the time you've read the review.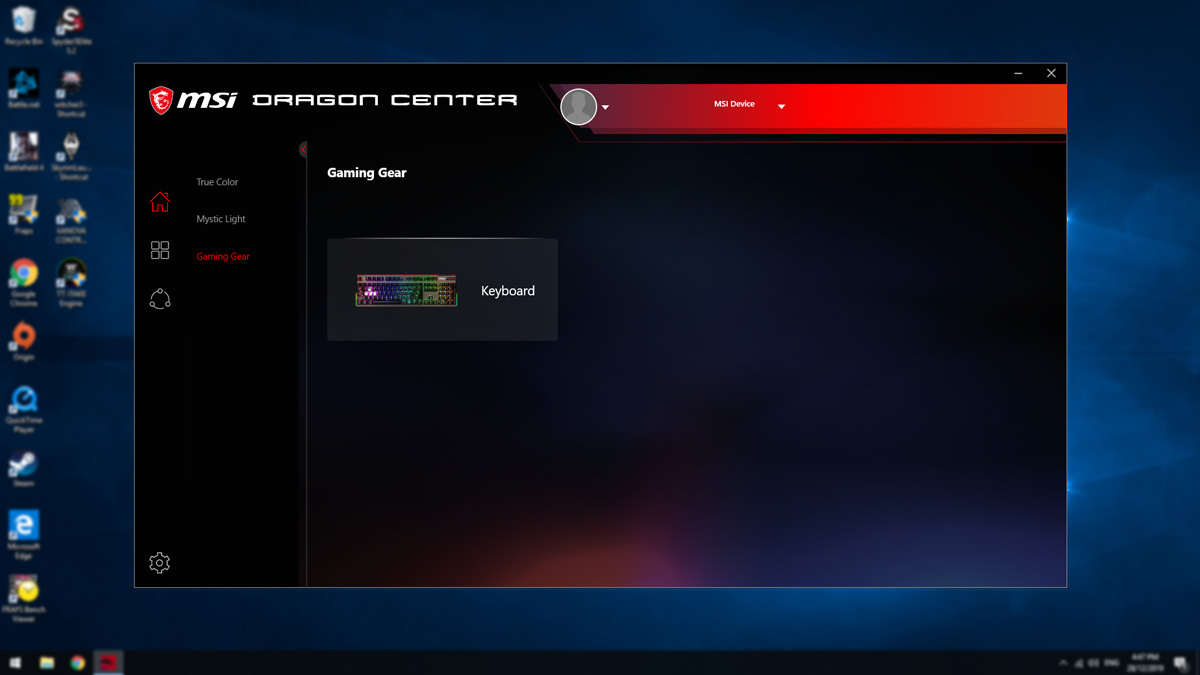 Lighting is spectacular. It is diffused, spreads evenly on the keycaps with a nice under glow to even things out.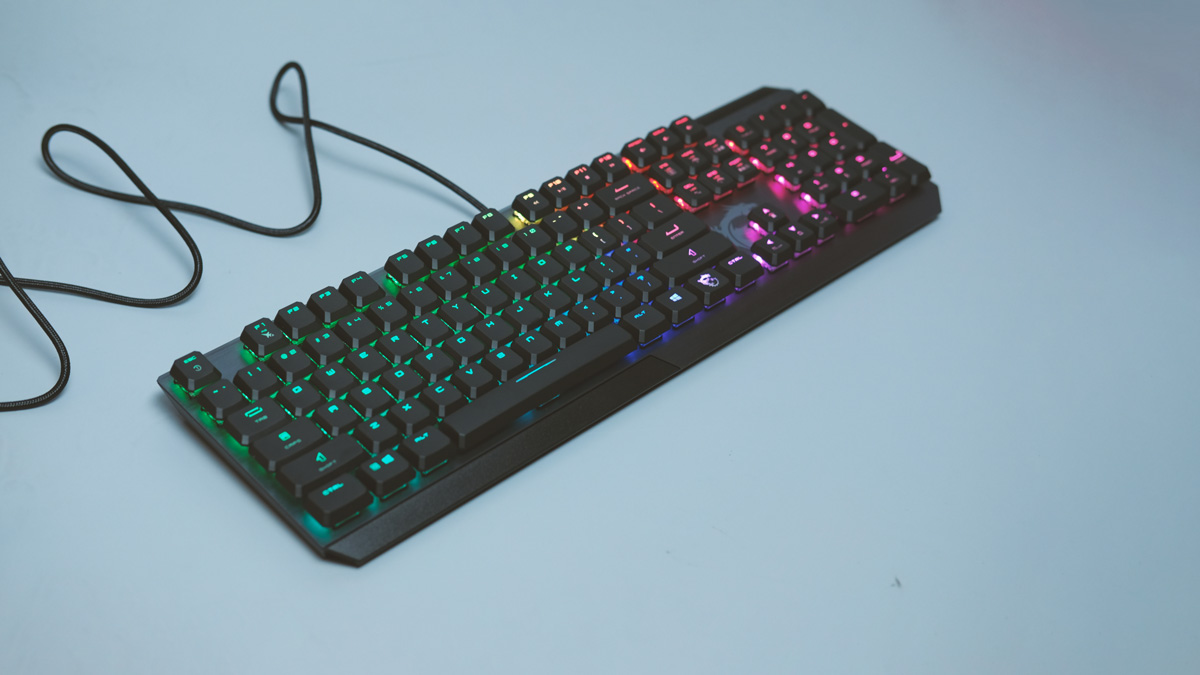 MSI also bundled a nice keycap puller with the GK50. This is a much appreciated inclusion over the usual all-plastic pullers. They've added convex ALT and CTRL keycaps too.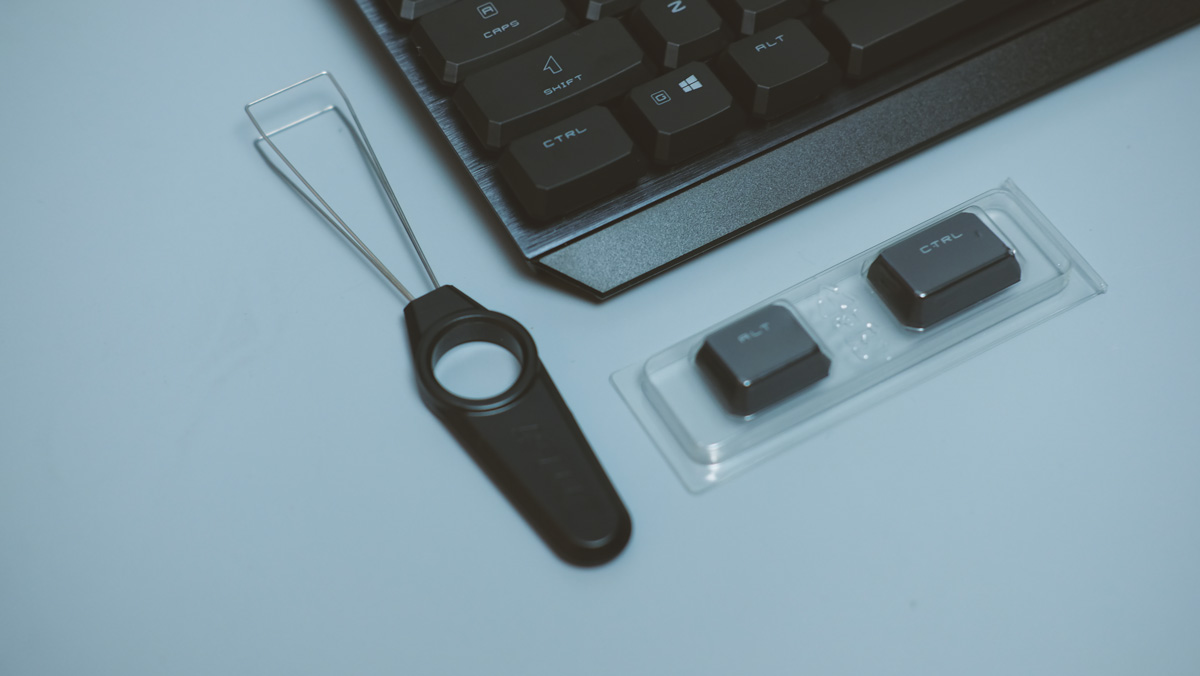 Final Thoughts
The MSI Gaming Vigor GK50 is a low profile mechanical gaming keyboard that does what it intents to do. That is to provide a comfortable gaming experience with enough eye candy while bridging the gap between membrane and mechanical keyboards. Perfectly suited for beginners and seasoned veterans as well.
Now the keyboard is not perfect. Cable is not kink-free and while the Kailh Choc White is a nice clicky switch, more switch options would be much appreciated. Software doesn't have macros and user engaged bindings as well. You'd get tons of hotkeys in return though for the lighting and even for the popular MSI Afterburner software.
MSI is right on the track with the Vigor GK50. Price is a bit high at around $80 USD though so you really have to sort your MKB shopping priorities before taking one right out of the shelf.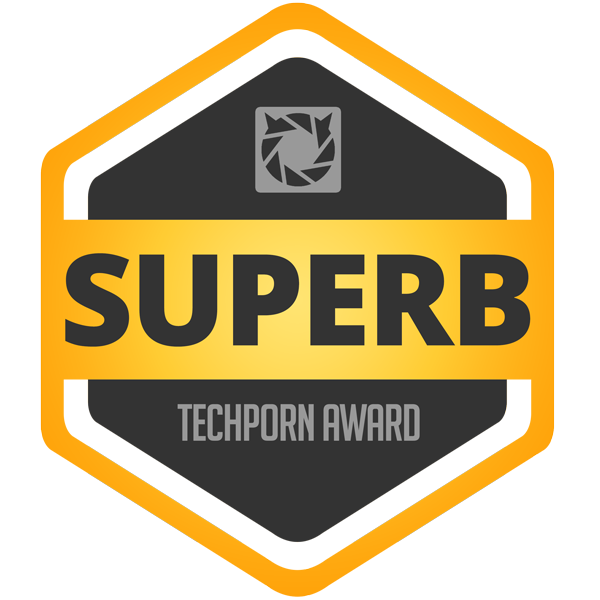 MSI Gaming Vigor GK50 Low Profile Keyboard Review
Performance -

8/10

Build Quality -

8/10

Features -

8/10

Design -

8/10

Value -

7/10
Summary
MSI is right on the track with the Vigor GK50. Price is a bit high at around $80 USD though so you really have to sort your MKB shopping priorities before taking one right out of the shelf.