Picture RGB lighting, a headset, and 7.1 surround sound and what do you get? The Cronos Riing RGB 7.1 Surround Sound Gaming Headset. This is the latest in Tt eSports' Cronos series of headsets following the design of the Cronos AD, but with major improvements to materials and specifications.
Aside from featuring enlarged drivers, the Cronos Riing RGB also features a number of LED lighting options, and a 7.1 Surround Sound experience via the USB sound processor. Are these features enough to sate our appetite? Let us find out.
FEATURES AND SPECIFICATIONS:
The Tt eSports Cronos Riing RGB features a pair of dynamic 50mm drivers with 32 Ohms of impedance. It is a closed back, over the ear design with a frequency response rated at 20 Hz to 20 KHz. Sensitivity is rated at 99 ±3 dB, while the maximum input power is rated at 100 mW. Learn more from the product page.
| | |
| --- | --- |
| Headphone | Tt eSports Cronos Riing RGB |
| Driver | 50mm Dynamic, Neodymium |
| Type | Circumaural, Closed Back |
| Frequency Response | 20Hz-20KHz |
| Impedance | 32 Ω |
| Sound Pressure Level | 99 ±3 dB |
| Total Harmonic Distortion | N/A |
| Input Power | Maximum 100mW |
The microphone on the other hand is an omni-directional one, with a 10Hz-10KHz Frequency Response range. Uni-directional mics are technically superior when it comes to background noise cancellation but we'll see if this one is just as good.
| | |
| --- | --- |
| Microphone | Tt eSports Cronos Riing RGB |
| Element | N/A |
| Polar Pattern | Omni-directional |
| Frequency Response | 10Hz-10KHz |
| Sensitivity | -42dB ± 3DB |
There's basically nothing about the specifications of the USB sound processor, but it could be based on any of the C-Media's CM7XXX processors since they natively supports the company's Xear Surround Headphone, Dynamic Bass and parametric 10 bands equalizer technologies.
PACKAGING AND BUNDLED ACCESSORIES:
The Tt eSports Cronos Riing RGB is enclosed inside a windowed packaging, which is enough to keep it safe from bumps and bruises.
Together with the headset itself, you'll get a warranty policy leaflet, and a quick installation guide. Nothing else is included.
DESIGN, BUILD AND COMFORT:
If you're familiar with the Cronos AD, then the design elements of the Cronos Riing RGB should be a familiar sight. You're treated with the same suspension style headband, but with the cup design of the Cronos GO. This makes the Cronos Riing RGB one of the largest Tt eSports headsets to date.
The suspension head band is barely noticeable when worn, with pressure points at the smaller paddings. The headband itself is made out of plastic in combination with a foam insert as seen below. It kinda felt cheap, but it aids weight distribution and flexibility.
The ear cups are based on thick and removable mesh paddings. The pads themselves has a depth of 25 mm, and an internal diameter of 50mm. That internal diameter is too small for my liking, and the thick paddings are not helping either. There is enough play for both cups so you can fine tune the adjustments though.
The Cronos Riing RGB features a retractable omni-directional microphone. The stem itself can be adjusted according to your liking, and has a maximum length of 95mm. It lights up too but you can't turn the said feature off.
The headset is physically attached to the 7.1 Surround DSP, which is kind of disappointing. I like to use my audio stuffs on non-USB devices too, but you can't really enable RGB functionality via a 3.5mm jack so Tt eSports have to compromise. Anyway, the DSP itself features four main buttons with volume, surround, and EQ toggle present. Those, together with the mic switch and clamp makes up the physical aspect of the DSP. Effects are immediate, but there's no lighting indication of what settings / EQ you're in so keep that in mind.
Overall length of the cable is 2 meters, which is more than enough for anyone's needs. Problem with it though, is the length of the cable from the headset to the DSP which is around 0.48 meter – dragging the DSP when it is not clipped on. Adding extra weight to the headset.
Comfort is a mix bag of things. As said earlier, the inner diameter of the padding is too small – allowing it to touch both my lower and upper ear lobes. Clamping force is also not the best in class and the 345 gram weight is not helping either. The thick padding should really help in this situation, but it's too thick to take shape easily when the headset is worn. I'm just glad that it is breathable so sweat shouldn't be a problem.
Tt eSPORTS CRONOS RIING RGB 7.1 SOFTWARE:
The Cronos Riing RGB 7.1 software is based on C-Media's Xear 3D Virtual 7.1 Channel Sound software. It's pretty old, and Tt eSports just have to re-skin it to add extra functions such as the lighting effects options. This is a 100 MB download, but you can use the Xear 3D right away with Windows 10's built-in Xear drivers.
You'd get a total of 8 lighting effects, with adjustable speeds and diffused enough glow to be desired. The DSP's logo lights up accordingly too which is nice.
TESTING THE HEAD GEAR:
The vast world of head gears are subjective, and is usually a heated debacle among avid listeners. For an instance, some may favor heavy bass emphasis while others may favor less bass and prefer a richer mid-range or higher frequency range details. In short, a head gear might sound great from someone's perception while at the same time, it may sound awful to other listeners. There are also things to look out for such as the sound stage, imaging, the general sound signature of the head gear, and several others.
Gears used to take cross reference sampling is my SONY MDR-7506, and the on-board ALC892 audio solution of my ASUS Z170-A motherboard tweaked for a flat frequency response with the aid of RMAA. SPL should be around 85dBA during the tests. Tracks, movies, and games used are outlined below:
Tracks:
Caribbean Blue – Enya
Hey Nineteen – Steely Dan
Unfinished Sympathy – D2
Axel F – Harold Faltermeyer
Hotel California – Eagles
Games:
Overwatch
Battlefield 4
The Witcher 3
Movies:
Pacific Rim
Mad Max: Furry Road
OBJECTIVE AUDIO PERFORMANCE:
Head gears although mostly subjective, can still be tested for basic objective measurements with the help of AudioCheck.net's Headphones and Earphones Benchmarking Test Files.
HEAD GEAR TEST RESULTS
FREQUENCY RESPONSE: BASS 10 Hz – 200 Hz
Passed with 10 Hz minimum frequency range
FREQUENCY RESPONSE: TREBLE 8 kHz – 20 kHz
Passed with 19 KHz maximum frequency range
SPECTRAL FLATNESS
Passed
DYNAMIC RANGE
54 dB Below Full Scale
DRIVER QUALITY
Passed
DRIVER MATCHING
Passed
WIRING
Passed
BINAURAL TEST
Passed
Based on the test files from AudioCheck.net, the Cronos Riing RGB passed with flying colors across all available test suites. The frequency range from Bass to Treble are excellent, able to go as low as 10 Hz, and up high at 19 KHz. Dynamic range is 54 dB, which is average but nothing to laugh at for a breathable material based head gear.
GENERAL AUDIO PERFORMANCE:
Perhaps one of it's strong points, the low end performance of the Cronos Riing RGB leaves nothing but full, and well-controlled bass reproduction. Tracks such as Unfinished Sympathy, and other bass oriented titles were a joy to listen at with this headphone.
The mid range is just right where I wanted it to be. A little recessed, but it blends with the good low end really well with a lush output. I'm glad that the powerful low end didn't extend much into the lower mid ranges. I really like how this gear depicts tracks with layered vocals even though it's a bass oriented one.
Treble on the other hand is what I could call decent enough for my requirements. It could be better, but I guess we can't have all the nice things. Stereo imaging on the other hand is good and sound stage has enough depth to support the former.
GAMING PERFORMANCE:
Immersive, but not as precise as expected with the Xear 3D feature enabled. While sound stage is expanded, the imaging is hampered as if the sound cues are all over the place. I like the Cronos Riing RGB, but leave 7.1 off if you value competitiveness more than immersion.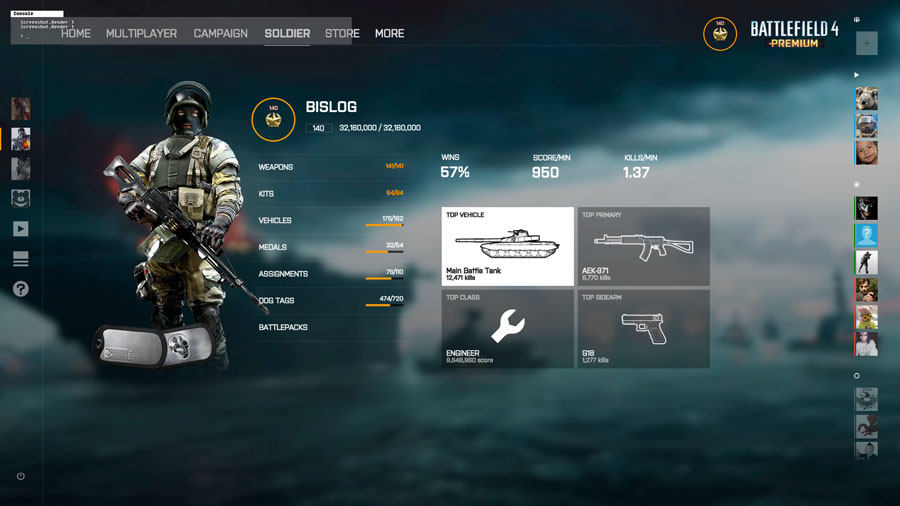 MICROPHONE PERFORMANCE:
The microphone of the Tt eSports Cronos Riing RGB is nothing to write home. I could call it decent but not satisfactory enough compared to what I've tested from the competition.
WRAPPING IT UP:
The Tt eSports Cronos Riing RGB is a good gaming headset, with features built around its DSP and the 50mm drivers. While 7.1 surround is not exactly its strong suit, its stereo performance is nothing to laugh at – featuring good imaging and satisfying sound stage to keep you immersed while keeping an accurate check-up for your surroundings. This is a bass oriented headgear, and the 50mm drivers did their job really well to accentuate that fact.
Design wise, the Cronos could be better. It's on the heavier side of things, and it kinda felt like a sub $35 device with an all plastic construction. The meshed padding, whilst a great feature is a little thick for my requirements and it is just not aiding the light clamping force as it should be. One way to fix this is to hard press the ear cups on your cranium, and let it take shape. Do it and the Cronos will stay in place with balanced pressure points around your ears.
Pricing is set at 89.99 USD which translates to around 4, 500 PHP. You could get this at Amazon for as low as 74.99 as of this writing, and to be honest it's all decent for the price. Issues aside, this one is a performer with stereo quality able to match some of my favorite gears. Just don't expect the 7.1 surround to save your back when someone's sneaking up on you.
GREAT STEREO PERFORMANCE
BASS ORIENTED – ALMOST SEISMIC
MESHED PADDING – A LITTLE THICK THOUGH
GOOD RGB LIGHTING OPTIONS
PLUG AND PLAY DEVICE

MICROPHONE COULD BE BETTER
USB ONLY – PC DEDICATED
COMFORT VARIES – REQUIRES ADJUSTMENTS
Tt eSports Cronos Riing RGB Gaming Headset
PERFORMANCE -

7/10

BUILD QUALITY -

7/10

FEATURES -

8/10

AESTHETICS -

7/10

VALUE -

8/10
Summary
The Tt eSports Cronos Riing RGB is a good gaming headset, with features built around its DSP and the 50mm drivers. While 7.1 surround is not its strong suit, its stereo performance is nothing to laugh at.