New hire welcome kits can be a fantastic addition to your company's existing onboarding program. Aside from being a wonderful introduction to your company and its culture, they can also relieve the stress that employees feel when they come into their new role and help them adjust to the office environment.
Put together a meaningful welcome kit for your new hires by including the following items:
Standard Paperwork
Aside from the standard paperwork which should include a copy of their employment contract and an employee handbook or code of conduct, consider including the following documents as well:
A map of the office can help a new employee find their way around the facility and helps them avoid having to ask embarrassing questions, such as where the restrooms are.
A list of emergency contacts that includes the numbers of the local police and fire departments will help them know who to call in a crisis.
A list of HR policies and the numbers to contact if they must call in sick or absent themselves from work is always helpful.
An organizational chart can help them know who their immediate supervisors are and who to report to for any issues.
Security Items
Items that allow access to the building and/or the office should also be distributed before the new hire reports to work, or on his first day at the job. These include employee IDs, parking passes, access cards, and so on. Help them keep these items organized and easy to locate by suppling a lanyard or a badge holder for them—a woven lanyard with your company's branding or logo will give off a sleek and professional look.
A Guide to The Neighborhood
Thoughtful additions such as a map of the neighborhood or a guide to nearby fitness centers, restaurants, and cafés can be very morale-boosting. You may also include a list of numbers of food delivery services that operate in your office's vicinity. Most food and beverage outlets are happy to provide discount vouchers or coupons at no cost to you, so don't be afraid to make inquiries. They'll gain customers and your employees will appreciate the token!
Pens and Stationery
Unless your workplace is a paperless one, writing implements and stationery items will always be useful for new employees to have on hand. If your company has gone paperless, you may substitute these with USB flash drives or mousepads instead. This is another good opportunity to use items with the company's name or logo on them to help with brand awareness.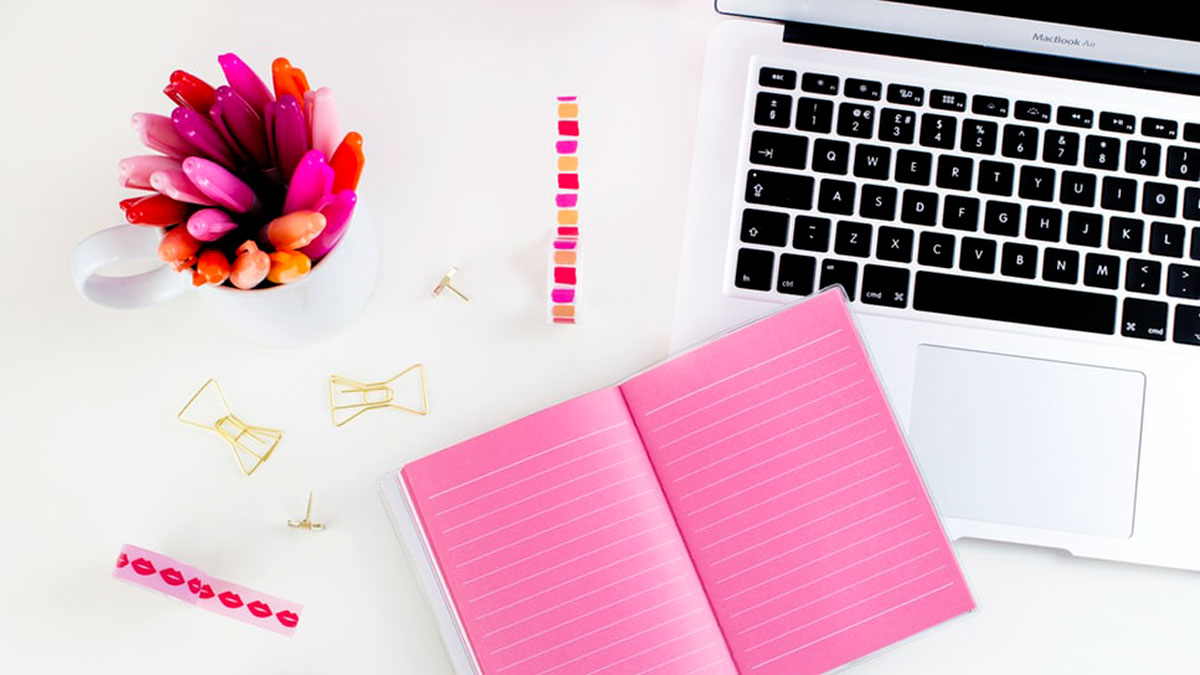 Personalized or Branded Merchandise
The merchandise you include in your new hire welcome kit will ultimately be a reflection of the company. Don't skimp on the quality, or your brand could be devalued by inferior products. Merchandise is also the area where you can really show off your company's personality and culture, so don't be afraid to get creative with designs. You may try incorporating original art or typography for statement t-shirts and hoodie jackets that your employees will want to wear out everywhere, not just the office or at corporate events.
It's always a good idea to include items that can help your new employees become more productive at work. Aside from the aforementioned writing instruments and stationery, you can put your logo on spill-proof insulated drink tumblers that will save your floors and reduce trips to the coffee maker, which will, in turn, keep your employees at their desks longer.
Think of your welcome kit as a new employee's first impression of the company, and remember—first impressions last! Small tokens of appreciation given on a new hire's first day on the job can go a long way towards ensuring employee retention and loyalty. Making them feel comfortable and well-equipped can only benefit your company in the end.