ADATA and its subsidiary gaming brand, XPG, will participate in COMPUTEX Taipei, the world's largest computer trade show, from May 30 to June 2, 2023.
DDR5 Experts
ADATA is dedicated to innovation and promoting sustainable development. Their new products showcased at the event include a powerful PCIe Gen5 SSD, industry-leading CXL memory module, CAMM memory module, XPG Titanium power supply, and professional industrial solutions.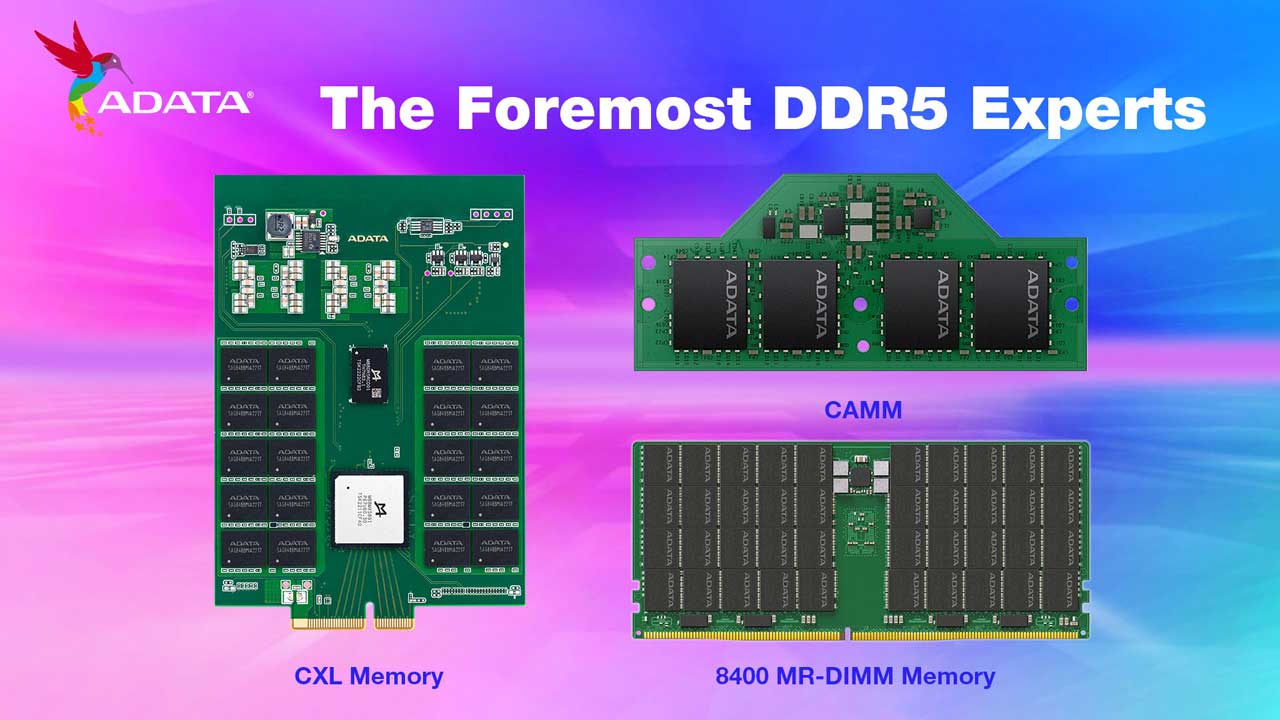 Simon Chen, ADATA Chairman, emphasized the company's commitment to using technology to bring about positive change in smart living. ADATA implements environmental, social and governance (ESG) practices and aims to expand sustainability through its products.
SSD Cooling Leaders
The company focuses on heat dissipation solutions for next-gen specifications and has introduced Gen5 SSDs, such as Project NeonStorm and LEGEND 970, featuring patented cooling designs. ADATA is also at the forefront of efficient storage with the CXL memory module and CAMM memory module, which improve memory capacity and performance in industrial applications.
Focus on Sustainability
ADATA promotes environmental protection through its ECO series, which utilizes post-consumer recycled (PCR) materials and reduces carbon dioxide emissions in manufacturing. The company's storage products also adhere to sustainable practices, such as using packaging with Forest Stewardship Council (FSC) certification.
Build to Create
For content creators, ADATA offers comprehensive solutions like the ACE memory series and LEGEND 960 MAX SSD, recognized for their design and high performance. They have also launched innovative memory cards and flash drives with impressive read and write speeds.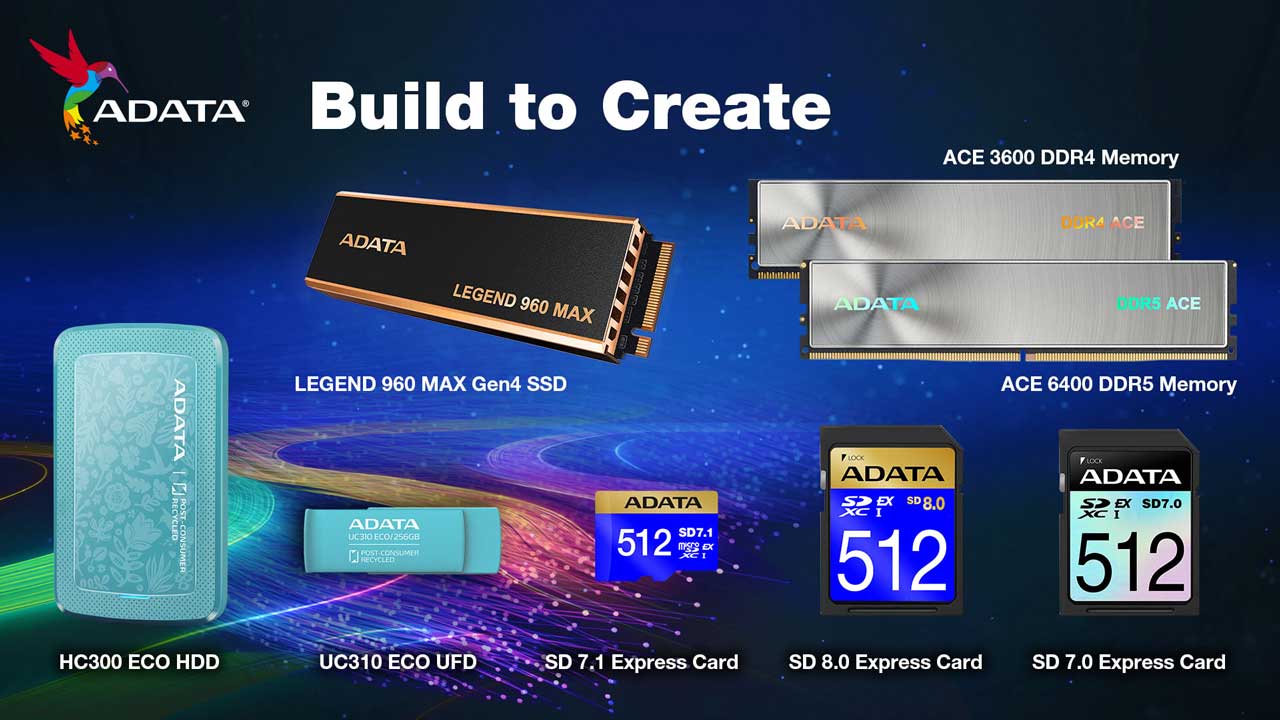 ADATA XPG
XPG, the gaming brand, presents the XPG FUSION 1600W Titanium power supply and showcases various gaming products, including gaming chassis, laptops, and peripherals. XPG's Project Zeus is an open workstation that can support multiple high-performance graphics cards for advanced AI development.
ADATA Industrial
Now ADATA Industrial specializes in embedded storage for industrial applications and offers durable, secure and reliable products with wide temperature resistance and anti-sulfuration protection.
COMPUTEX Digital
In addition to the physical event, ADATA also hosts an online exhibition called COMPUTEX Digital, allowing global consumers to experience their products virtually. They also organize a lucky draw event where participants can leave comments for a chance to win eco-friendly external HDDs, gaming memory, or high-speed external SSDs.
For more information, visit the official event website at https://event.adata.com/computex2023/tw.
Press Release