AMD (NASDAQ: AMD) today announced availability of the new AMD EPYC 8004 Series processors, completing the 4th Gen AMD EPYC CPU family of workload-optimized processors.
These new processors bring the "Zen 4c" core into a purpose-built CPU, enabling hardware providers to create energy efficient and differentiated platforms that can power applications from the intelligent edge, such as retail, manufacturing and telco, all the way to the data center for cloud services, storage and others.
"The new EPYC 8004 Series processors extend AMD leadership in single socket platforms by offering excellent CPU energy efficiency in a package tuned to meet the needs of space and power-constrained infrastructure," said Dan McNamara, senior vice president and general manager, Server Business, AMD. "AMD has delivered multiple generations of data center processors that provide outstanding efficiency, performance, and innovative features. Now with our 4th Gen EPYC CPU portfolio complete, that leadership continues across a broad set of workloads – from enterprise and cloud, to intelligent edge, technical computing and more."
Delivering Efficiency and Performance for Traditional Data Centers and Intelligent Edge
AMD EPYC 8004 series processors extend the leadership performance and efficiency of the 4th Gen EPYC family to markets that seek strong performance, but also have significant requirements for energy efficiency, platform density and quiet operations.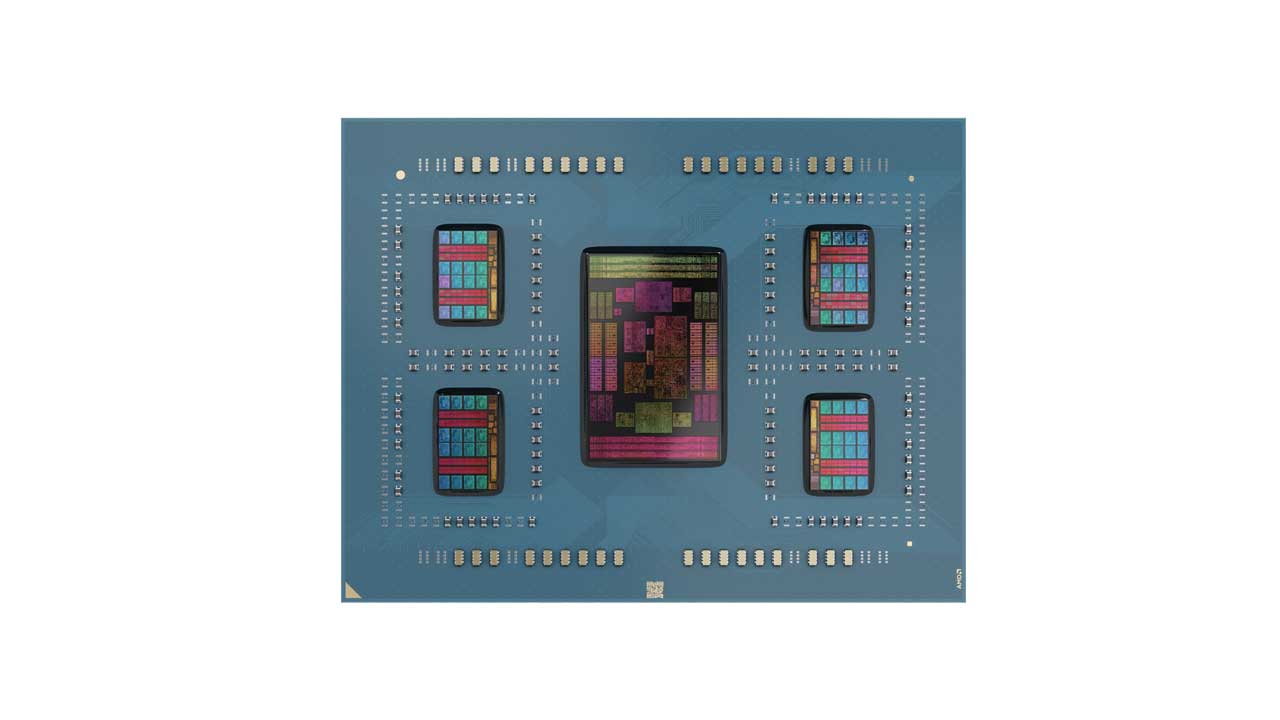 With the AMD EPYC 8004 series processors, customers and partners can expect:
Excellent Energy Efficiency for the Intelligent Edge. Utilizing the efficient "Zen 4c" core and new SP6 socket which brings streamlined memory and I/O features the EPYC 8004 series processor can provide up to 2x better SPECpower performance per system watt advantage compared to the competition's top networking model.
Balanced Performance. In an industry that demands the ultimate performance per watt capabilities for space and infrastructure constrained environments, the AMD EPYC 8004 series processors deliver the balanced performance and excellent energy efficiency needed at the edge. In a video encoding workload, the EPYC 8324P provides up to 1.16x the per core performance against the competition's comparable networking product, with lower power consumption. In an IoT Edge gateway workload an eight core EPYC 8024P powered server can provide ~1.8x the total throughput performance per 8kW rack, compared to the competition's eight core processor.
Optimizing Savings for Intelligent Edge Deployments. Intelligent edge deployments focus on smaller nodes of servers, rather than full racks as expected within a data center. In an intelligent edge deployment of one, three or 10 servers, energy efficiency of an AMD EPYC 8004 series processor-based server, compared to the competition, can potentially save customers thousands of dollars in energy costs over a five year period, with better core density and more throughput.
A Robust and Innovative Ecosystem
Additionally, numerous OEMs and partners unveiled a number of unique systems and solutions that take full advantage of the AMD EPYC 8004 series processor capabilities to work in a broad operating range for power and temperature needs, supporting deployments in dense data centers, to city telco buildings, to extreme physical environments like factory floors.
Dell Technologies released the Dell PowerEdge C6615 server. This system's efficient form-factor optimizes high performance with low TCO for scale out workloads, like containers and microservices.
With the AMD EPYC 8004 series processors, Ericsson sees a Cloud RAN computation acceleration solution that can successfully manage the immense traffic growth and leverage mobile networks in an energy efficient and performant manner. The core density and AVX512 capabilities of the processors also enable the capacity to handle the traffic profiles of a heavy loaded site with both FDD and TDD spectrum.
Lenovo announced its newest flagship edge-optimized server, the new Lenovo ThinkEdge SE455 V3, which delivers the most energy efficient server available for enabling next generation AI applications at the edge and provides best-in-class performance, storage and expandability that is critical for supporting large and demanding edge AI workloads.
Microsoft Azure highlighted their excitement for the EPYC 8004 series processors: "We are pleased about the launch of AMD EPYC 8004 Series processors. Customers running Microsoft Azure services at the edge in industries like retail and manufacturing will benefit greatly from the unique power, performance, and environmental capabilities that the EPYC 8004 Series provides," said Bernardo Caldas, CVP, Azure Edge PM. "We look forward to partnering with AMD and OEM partners to bring these new solutions to market."
Supermicro introduced new edge platforms using AMD EPYC 8004 series processors. Based on the Supermicro H13 generation of WIO Servers, these platforms are optimized to deliver strong performance and energy efficiency for edge and telco data centers.
Press Release