Agon, AOC's line of premium gaming monitors, has developed innovative and high-performance products for gamers worldwide to enjoy. But the Agon brand is also known for esports participation – be it by providing monitors for events or sponsoring leading gaming competitors and teams.
Going forward, in its effort to connect esports to the wider gaming community, AOC will be organizing a Pan-Asian Internet Café esports tournament, featuring leading internet cafes from all over Asia sending their best players to battle it out.
About the Tournament
In the spirit of competition, the tournament will feature the best – which is why qualifiers will be held across the participating regions, including Indonesia, Thailand, Malaysia, Philippines, Vietnam and more. Winners will represent their country at the international grand finals event. The finals date will be announced soon.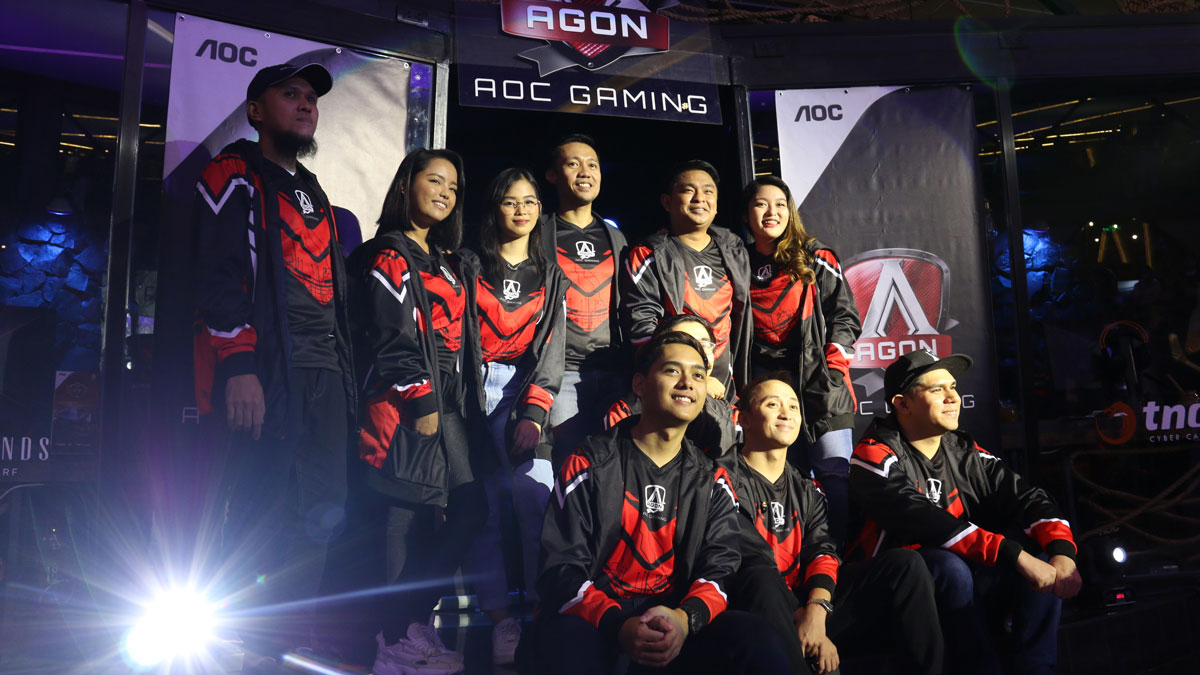 The featured game is PUGB, one of the most popular multiplayer battle royale games in the market that enjoys a wide and competitive playerbase from all over the world. AOC Gaming will provide coverage for the PUBG league including livestreams on YouTube, Twitch, and other platforms where PUBG fans can root for their favorite teams and witness the intense action for PUBG dominance in each region.
AOC's Esports Vision
While high-level professional esports tournaments are important for the gaming ecosystem, AOC believes grass roots events are key to making competitive gaming accessible to all by encouraging amateur participation.
Internet cafes traditionally have played a key role in bringing the grass roots level of gamers together. As such, AOC also believes that competition surrounding internet cafes will serve as a platform for these communities to shine.
The competition is open to amateur teams who would like to experience a different level of esports competition. Aspiring esports teams will be exposed to high levels of competitive gameplay to help their dreams of becoming esports athletes come true. The competition will also allow them to experience what makes Agon AOC Gaming Monitors the standard for high level competitive gaming and why AOC is the choice for professional esports athletes.
Kan Yeung, General Manager of MMD Philippines said: "At AOC, we have a vision to make competitive gaming a more accessible hobby for people of all background. Internet cafes play an important role in the gaming community worldwide, especially in Asia, and we are proud to have an opportunity to collaborate with so many leading internet cafes across the region for our Battle of the Visionaries tournament."
Teams from all over the Philippines competed at HGC, Quezon City
In partnership with Rapoo and TForce, the AOC Battle of the Visionaries Philippine qualifiers saw the best PUBG teams from internet cafes in Luzon, Visayas and Mindanao in action. The Philippine Grand Finals, which had a total prize pool of PHP 100,000, was held last July 13, 2019 at the High Grounds Cafe, Scout Rallos, Quezon City.
ArkAngel Cyber Café, the Grand Champions of AOC Battle of the Visionaries
The winning team was from ArkAngel Cyber Cafe, who took home PHP50,000. They were followed Miraculum Gaming's team, for PHP30,000. Cyber Circuit finished 2nd runner up and HQ Esports by NCGC won 3rd runner up, both bagging PHP 10,000. The top team to emerge from this tournament will represent the country in the Grand Finals of the AOC Pan-Asian Internet Cafe Esports Tournament in China on September this year.
A total of 14,000 USD will be at stake for the Grand Finals, with the top team taking home 8,000 USD. An AOC Gaming Monitor will also be awarded to all players reaching the Grand Finals.
For updates on the Philippine qualifiers, follow our Facebook page AOC Monitor.