ASRock has introduced its new ASRock AI QuickSet software tool, offering users a streamlined experience in the realm of artificial intelligence (AI) with just a single click.
This software is designed to simplify the download, installation, and setup of AI applications, leveraging the computing power of ASRock's AMD Radeon™ RX 7000 series graphics cards.
The inaugural release of ASRock AI QuickSet is optimized for the Microsoft Windows 11 64-bit platform. It focuses on enhancing the operational performance of two renowned open-source AI drawing applications, Shark and Stable Diffusion web UI. By utilizing the robust computing capabilities of ASRock's graphics cards, the software ensures that users can swiftly delve into the captivating realm of AI without the complexities of installation and configuration.
ASRock AI QuickSet facilitates a user-friendly interface that guides users through the process of downloading, configuring, and installing various components essential for supported AI applications. These components include frameworks like TensorFlow or PyTorch, specialized AI function libraries, runtime libraries, and other essential elements. The tool prompts users for configuration-specific options or automatically configures default settings for AI applications, ensuring optimal operation without requiring users to navigate intricate configuration details.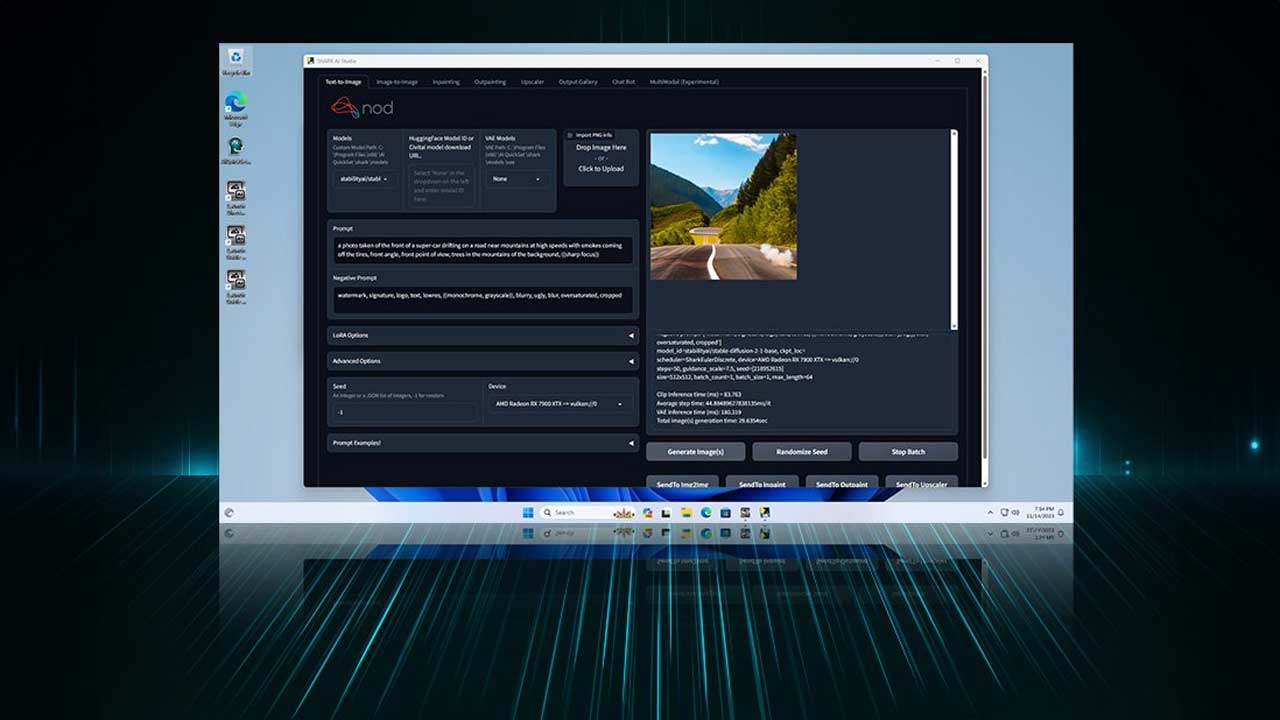 In essence, ASRock AI QuickSet serves as a valuable tool in democratizing AI technology, providing enthusiasts with an escape from the challenges of intricate installations and configurations. Whether users are seasoned professionals in AI applications or individuals without extensive technical knowledge, ASRock's AI QuickSet software tool stands out as an excellent choice for a swift and accessible experience with AI applications.