ASUS Reveals IoT Devices at COMPUTEX 2016
ASUS at COMPUTEX 2016 is huge. It is so huge, the company had to divide their main gaming line-up – which is the ASUS ROG branding, with the ASUS main line of mobile phones, displays, notebooks, and IoT devices. The main ASUS suite features sections for the said devices, and everyone are encouraged to experience what the company has to offer this side of 2016.
COMPUTEX 2016's motif is IoT, and ASUS is well aware of that – especially since the network standard is expected to bring revolution at homes in the near future. The tech has been around for years, but the IoT of today is aiming to bring itself closer to reality with affordable price points and hassle free setups. Take the ASUS SmartHome IoT devices for example – a full line of IoT devices for home that works seamlessly with each other. The MS101 motion sensor for example, could connect to other SmartHome devices to sound an alarm, or to turn on/off the lights.  Same goes with the WS101 Door Sensor. Although they might work with other IoT geared routers, the Dyson Fan inspired SmartHome Gateway should be what you are looking for to connect these devices seamlessly.
ASUS specializes in desktop displays, and we are excited to see a good amount of them inside the suite. Products showcased are their premium, gaming, and workstation geared displays. One of these monitors features a wide, curved-panel with a base that features wireless charging – as if the curved feature and the built-in Harman Kardon speakers weren't enough.
The ASUS Zenbook 3 made a splash at COMPUTEX 2016, together with the other Zen family of products. The Zenbook 3 features a thin, light weight frame with 12.5″ of brilliant IPS display. The maximum configuration for this device is an Intel Core i7 CPU, a 1TB PCI-E SSD, 16GB of RAM, and support for USB Type-C devices.
Mean on its own, the Zenbook 3 can also be docked with an external graphics dock for gaming – particularly the ASUS ROG XG Station 2. So, if you have one for work you can use it at home for multimedia and gaming purposes too with the dock at bay.
There are other, rather chick notebooks at ASUS' suite too, together with the ASUS Sagaris GK1100 mechanical keyboard, and the GT200 wireless gaming mice.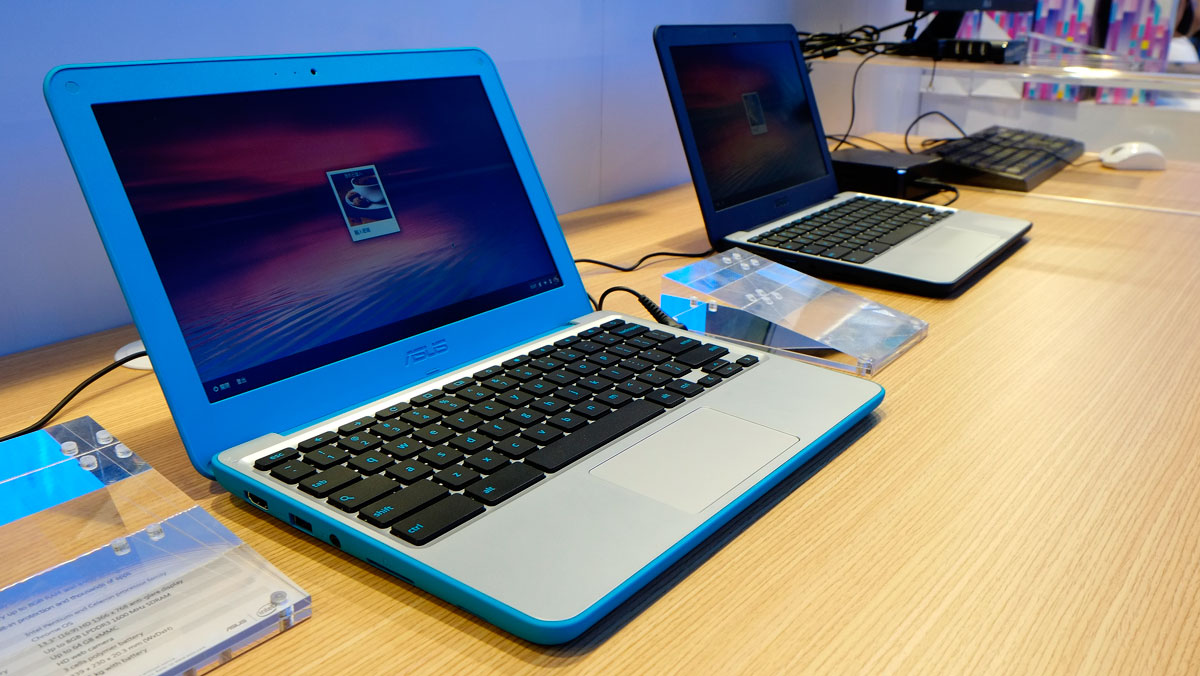 The Zenfone family is probably one of ASUS' most successful mobile products, and this year ASUS is amping up the Zenfone family with the reveal of the Zenfone 3. The latest phone features 3 initial models, namely the Zenfone 3, Zenfone 3 Deluxe, and the Zenfone 3 ULTRA. All of them features great displays, awesome image sensors that could go head to head with certain DSLRs, and fantastic design for both the shell and UI.
ASUS at COMPUTEX is indeed full of new things – and we are just getting started, because they had more at the ASUS ROG suite that should tickle the DIY gamer in you. Cover that one is coming shortly, so stay tuned.