In a bit of insider news, ASUS Philippines appears to drop the pricing of their graphics card models. This drop reflected from top to bottom, with participating models from the Nvidia GeForce RTX 3000 series and GTX 1660 series based GPUs.
ASUS did not sent any official news with regards to this price update but a quick search via Shopee and Lazada already shown the changes (Retailers and official ASUS store). Notable here is the price drop of the ASUS GeForce RTX 3060 TUF GAMING OC V2 at 28,890 Pesos. This is a graphics card with a retail price of 44,060 Pesos so that's a markdown of 34% off.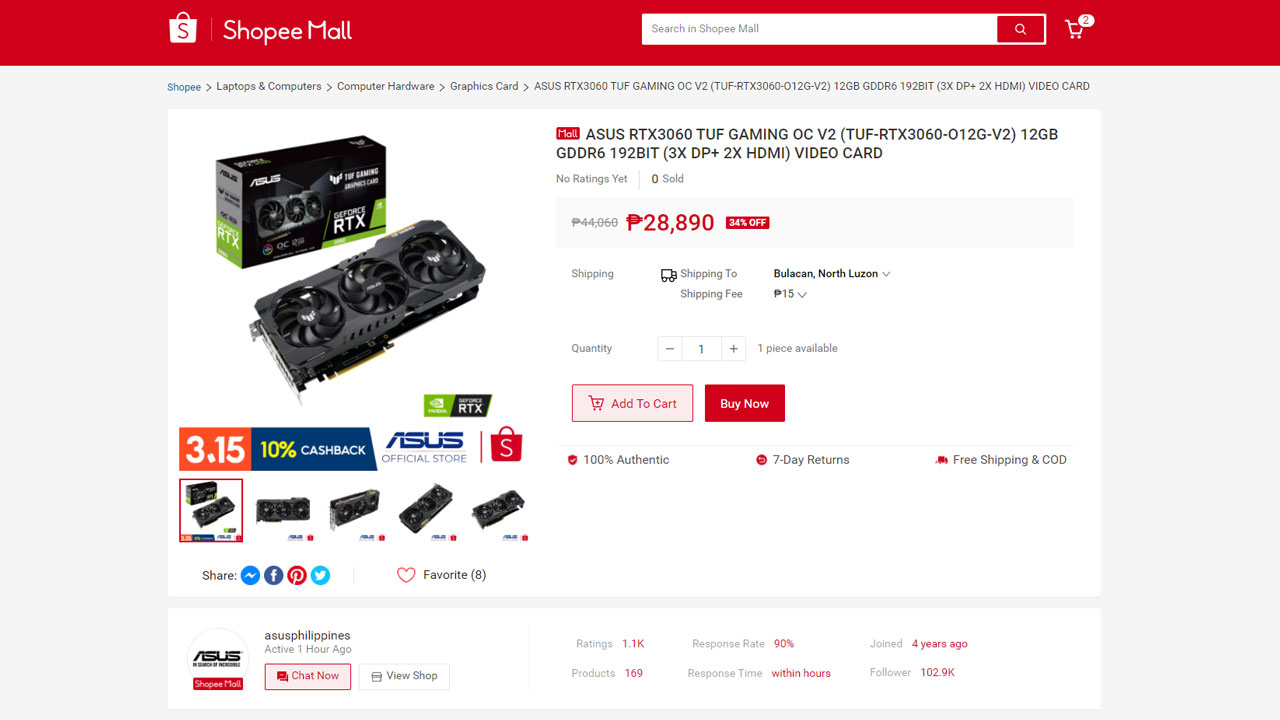 The ASUS GeForce RTX 3060 KO OC V2 is also at 34% off – now with a marked down price of 27,860 Pesos. The TUF Gaming GTX 1660 Ti EVO on the other hand now comes with a price point of 21,000 Pesos. That's 29% off compared to the previous pricing.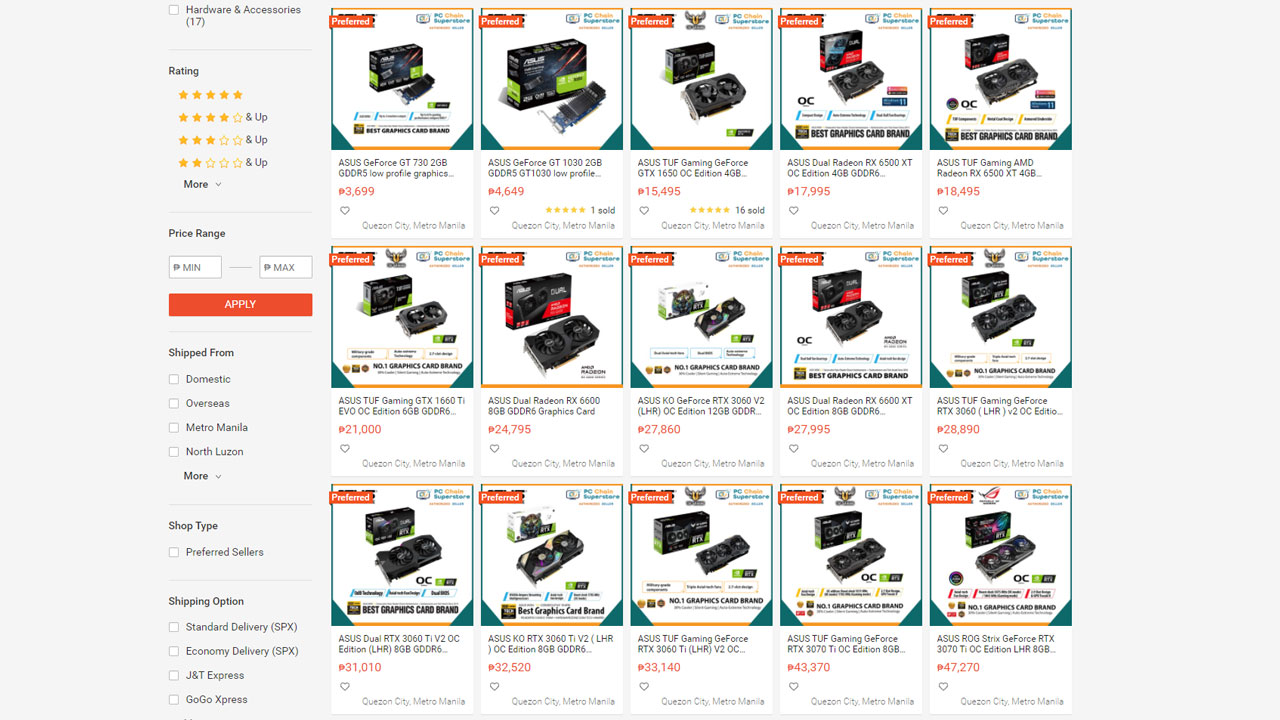 We're seeing a trend here of 29-35% mark down in graphics card pricing as far as ASUS products are concerned. For a leading brand to just drop prices out of nowhere before the first quarter of the year ends, this could mean many things. I'm pretty sure it's not about the impending release nor announcement of the RTX 4000 series though – said my source within the industry. That said, this is more likely due to better production capacity and or a more stable supply chain.
Nvidia actually expected this to happen at the 3rd quarter of this year according to a report from PCMag. The graphics card company actually entered into longer-term commitments for manufacturing capacity, involving billions into spending agreements to increase production. Nvidia's quest into nerfing the cryptomining industry is also an angle to consider.