Built with gamers and creators in mind, the Zephyrus M16 has been redesigned from the ground up with an even more refined feel and upgraded performance. The new chassis design allows for a larger, full-width heatsink into the machine paired with ROG's Tri-Fan Technology, which routes air from three fans through precisely calculated cutouts toward the heatsink for more efficient cooling.
This allows the 2023 Zephyrus M16 to reach 20W higher than last year's model, allowing ROG to push the top-tier Intel® Core i9-13900H processor and NVIDIA® GeForce RTX™ 4090 Laptop GPU as far as possible.
The Zephyrus M16 is graced with Nebula HDR display powered by a Mini LED backlight with individual zones that can brighten and dim individually for stunning contrast. This year's Zephyrus M16 sports ROG's latest Nebula HDR display with 1,024 dimming zones, up to 1100 nits of peak brightness, and QHD resolution at a 240 Hz refresh rate offering incredible display to serious gamers out there.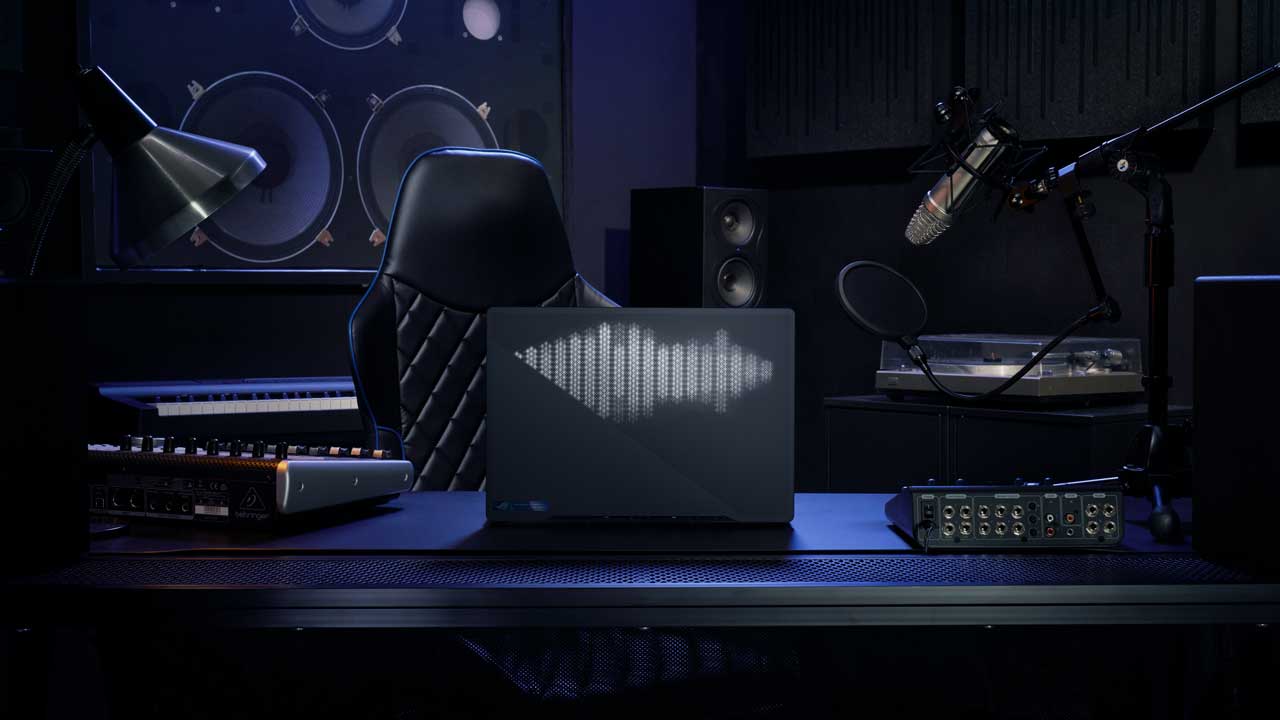 ROG pushed the craftsmanship to new heights on this year's M16 as well, with a new mirror-polishing technique created with over ten steps of grinding on the sidewalls for a luxurious finish. Combined with the new Off Black color, which uses an exclusive nano-sandblasting finish for fingerprint resistance, the 2023 Zephyrus M16 is the height of boutique quality.
Lastly, the Zephyrus M16 is the second laptop ever to feature ROG's iconic AniMe Matrix™ Display. The larger, 16-inch canvas of the M16 allows for larger, more beautiful animations than ever, shining through thousands of precision-milled holes in the lid of the chassis for a customizable one-of-a-kind look.
Price and Availability
The following models of the ROG Zephyrus M16 will be available in the Philippines this March 2023:
| Series | Model | Specs | Bundle | Price |
| --- | --- | --- | --- | --- |
| Zephyrus M16 | GU604VI-N4085WS | 16″ 240 Hz / i9-13900H / 16 GB x2 / RTX 4070 8 GB / 1 TB PCIE 4 SSD / MS Office H&S | ROG Backpack ROG Impact Gaming Mouse, Type-C PD Adapter | ₱169,995 |
| Zephyrus M16 | GU604VZ-NM049WS | 16″ MiniLED 240 Hz / i9-13900H / 16GB x2 / RTX 4080 12 GB / 2 TB PCIE 4 SSD / MS Office H&S | ROG Backpack, ROG Gladius 3, Type-C PD Adapter | ₱249,995 |
| Zephyrus M16 | GU604VY-NM042WS | 16″ MiniLED 240 Hz / i9-13900H / 32GB x2 / RTX 4090 16 GB / 2 TB PCIE 4 SSD / MS Office H&S | ROG Backpack, ROG Fusion II 300 Headset, ROG Gladius 3, Type-C PD Adapter | ₱339,995 |
Press Release