CORSAIR sent the K70 RGB PRO for a much needed review. This is the latest iteration of their K70 line-up, featuring double-shot PBT keycaps and the AXON processing technology. Price is rated at $159.99 USD or about ₱8,376 PHP locally.

Our particular model comes with Cherry MX RGB Brown switches, which is a favorite among many gamers. Other selections were the Cherry MX RGB Red, Speed, Blue and Silent switches.
Technical Specifications
Keyboard
Design
Frameless 104-key
Lighting
RGB
Profile
Yes
Macro
Yes
Dedicated Keys
Yes
Polling Rate
1000 Hz, 8000 Hz (CORSAIR AXON)
Connectivity
USB Type-C to Type-A
Switch
Type
Mechanical, Cherry MX RGB Brown
Mount
Plate, Soldered
Dimensions
Length
444 mm
Width
166 mm
Height
40 mm
Weight
1150 grams
Packaging and Accessories
CORSAIR had the K70 RGB PRO packed inside a simple color box.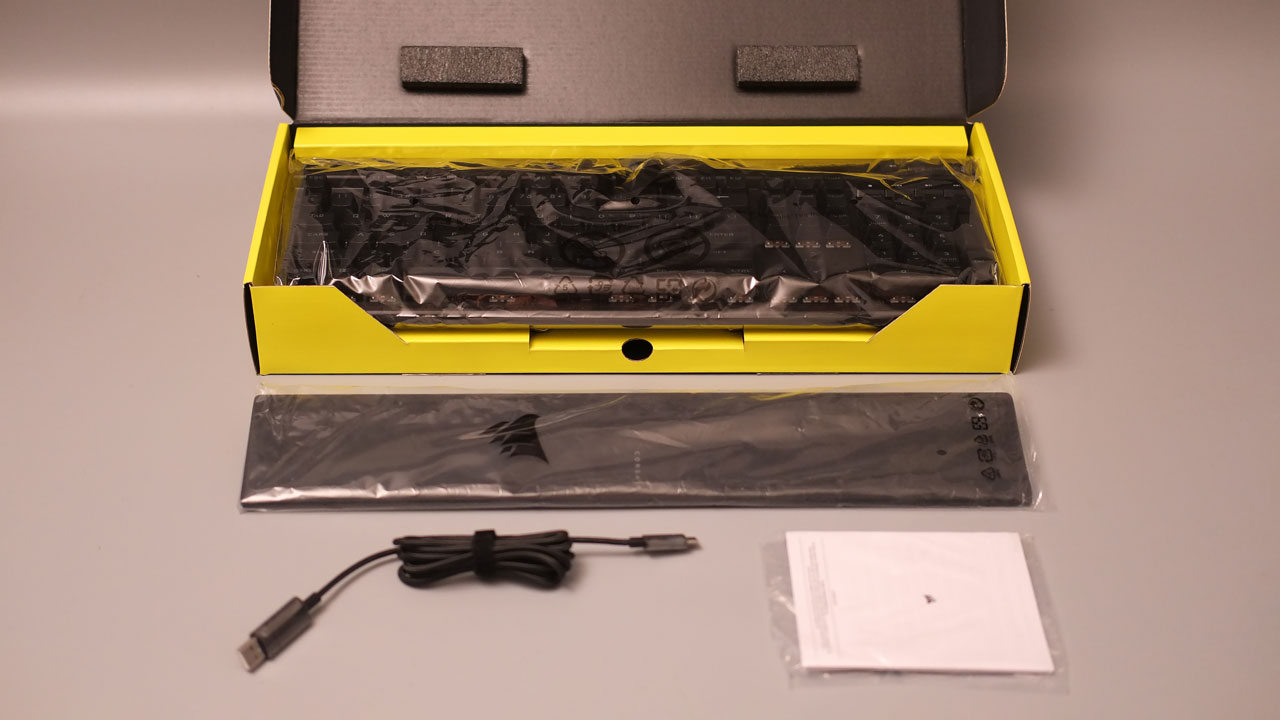 The packaging comes with the following items inside:
CORSAIR K70 RGB PRO Mechanical Gaming Keyboard
1.8 m Braided USB Type-C cable
Safety leaflet
Warranty card
What have here is a simple bundle – just the necessities.
Design, Build and Connectivity
The K70 RGB PRO is a full size keyboard indeed with the signature yet more refined frameless design from CORSAIR. This is due to the omission of design overhangs and the previously over stylized wrist rest. Still, we got a tried and tested thick aluminum frame slash plate combo for the added rigidity and heft.
There are massive rubber pads to keep the keyboard in place – among the largest I've seen on any keyboards. The K70 RGB PRO also comes with smart cable management channels. You could use these for your mouse, headset and the keyboard itself.
Now connectivity is made possible by a 1.8 meter long braided USB cable. The K70 RGB PRO could take most Type-C cables if you find this one too stiff but if you want to make the AXON works to its fullest (8000 Hz polling rate), better use a certified USB 3.0 cable. This area also houses the dedicated tournament switch. It basically disables macros and enables a static lighting effect.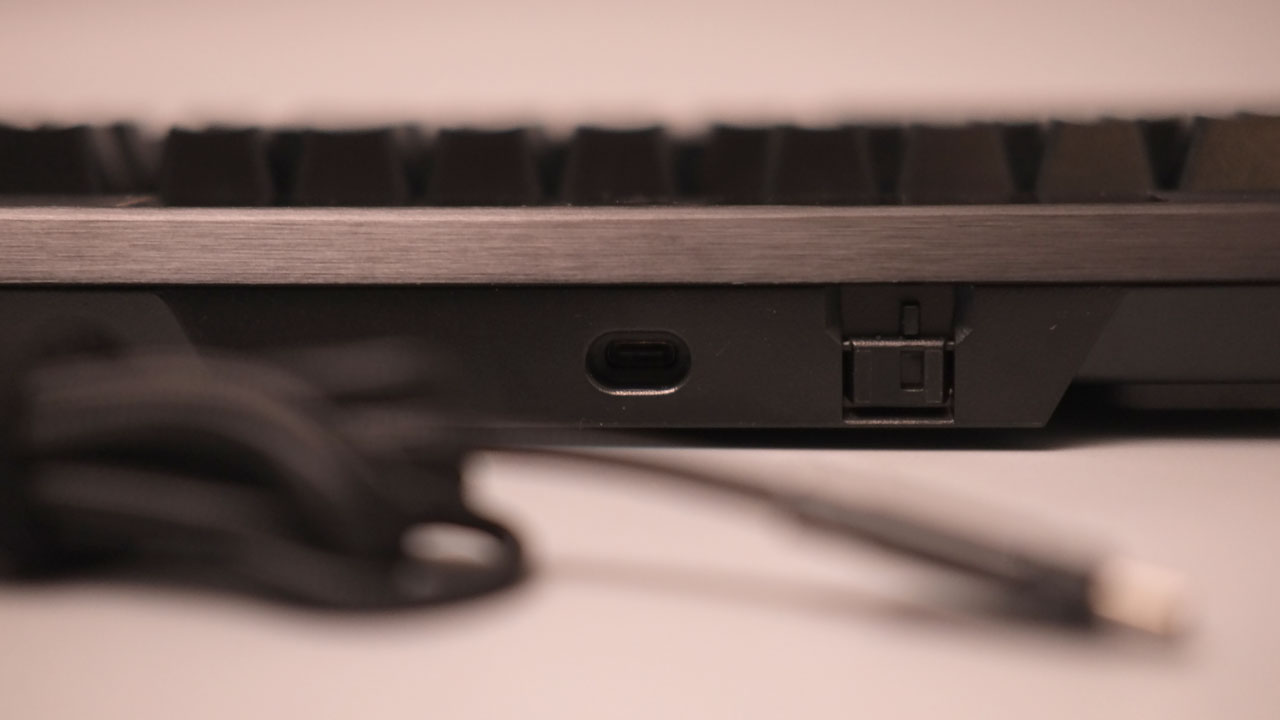 Overall, there isn't much to complain with the build and presentation of the K70 RGB PRO. Maybe the molded plastics beneath the fancy brushed aluminum frame? That is borderline nitpicking though.
Ergonomics
The K70 RGB PRO is technically an extended 100% keyboard with 104 keys and dedicated media keys. That said, it is more suitable for setups with wide desk spaces – especially with the wrist rest attached. This is also true if you are used to arm aiming versus the more conservative wrist aiming.
As for comfort, the included wrist rest is a must for longer typing sessions. It is also rather smooth for something with a textured matte surface – allows gliding with ease.
Keycap Profile, Printing and Material
CORSAIR uses the OEM profile for most of their keyboards and the K70 RGB PRO is no exception. It is laid square to the plate and or frame, with a slight incline.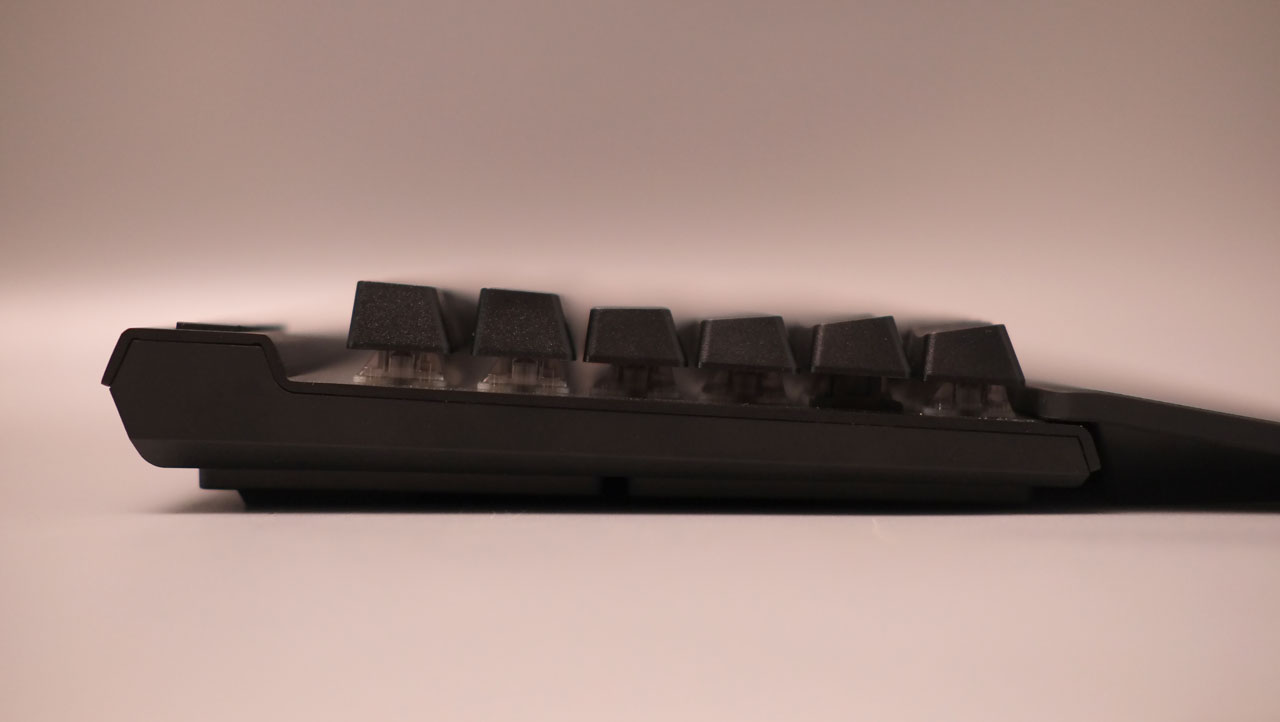 Keycap is double-shot in configuration. That means we have a PBT top layer along with softer ABS mold for the slots, legends and inner parameter. This is a high quality set of keycaps with the wear resistance of PBT and the dampened nature of ABS combined.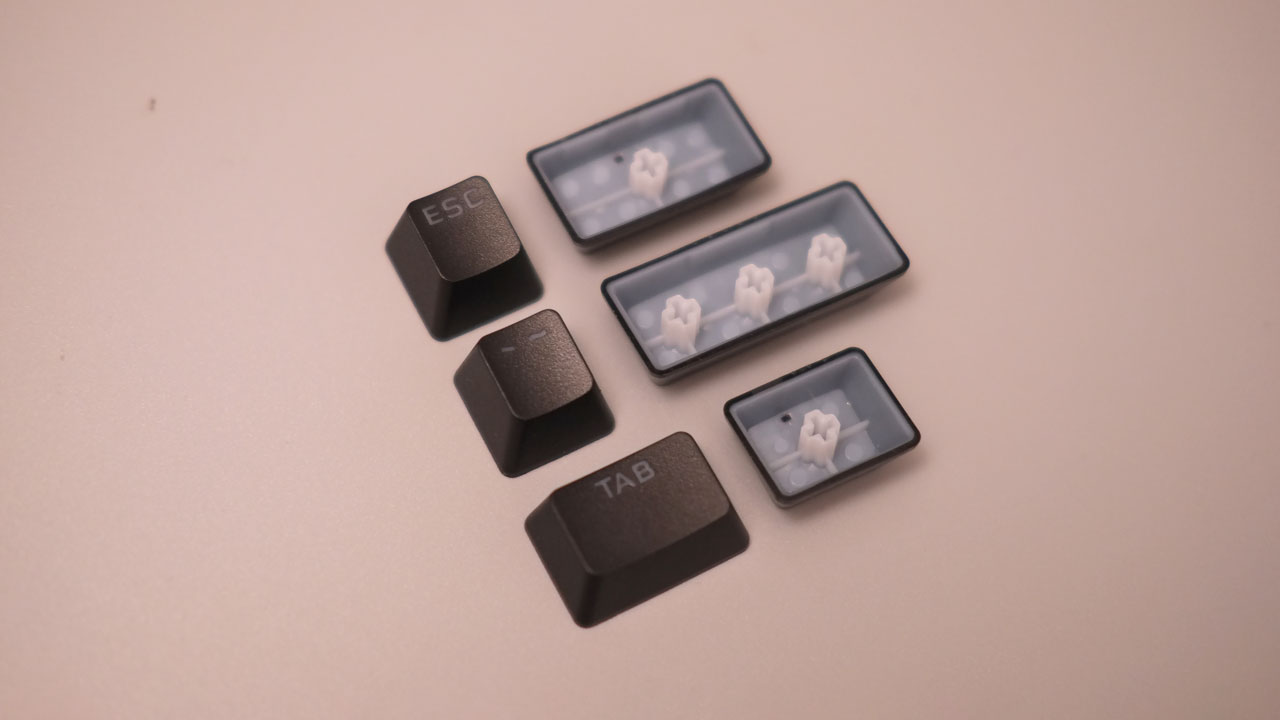 Mechanical Switches and Stabilizers
CORSAIR opted to go with the Cherry MX RGB switches for the K70 RGB PRO. These are plate mounted with north facing LEDs along with PCB mounted Cherry stabilizers for 2.25 U keys and above.
The Cherry MX RGB Browns are non-clicky yet tactile switches with 55 cN of force required for actuation. Lubrication is highly recommended since they do sound scratchy compared to properly lubed MX RGB switches. I don't think CORSAIR gave much attention towards this area.
Features
To make the most out of the keyboard, you have to use the CORSAIR iCUE software. This is required if you want to customize the keyboard's lighting, create macros and profiles. Again, I am not fond of discussing this feature further but you may read more about it on its official landing page.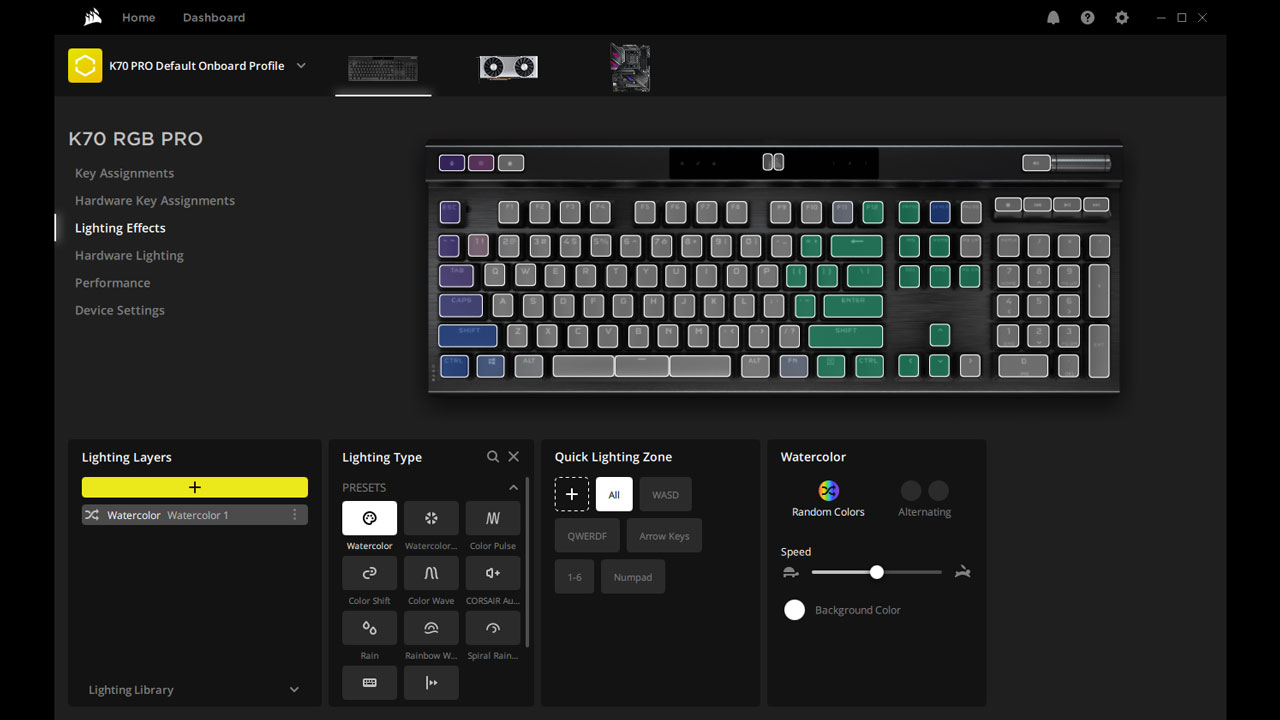 Lighting is, for the lack of better word – is fancy. It is not as diffused as I would prefer but dialing the brightness a level or two will do. This is due to the Cherry MX RGB's ultra-clear switch housing design.
Now CORSAIR heavily marketed the K70 RGB PRO with the AXON technology, allowing you to bump the polling rate at up to 8000 Hz. For pointing devices, this could be useful but for keyboards I think it is a gimmick. Color me unimpressed but I just don't see it making a huge different for happy tappers.
Final Thoughts
The CORSAIR K70 RGB PRO is a good all-rounder for the full size mechanical gaming keyboard segment. Sure, it is not the best I've seen but it merits enough attention for its features. That includes the dedicated media keys, the configurable volume wheel and even the simple status display next to the CORSAIR logo – which is by the way I would like to be a little larger.
Now while the Cherry MX RGBs are great switches, I felt like CORSAIR could do a little more with them. Proper lubrication will make the keyboard sound a little better while also improving its lifespan.
All considered, the CORSAIR K70 RGB PRO still warrants its full asking price. A nice addition to the company's long running line-up.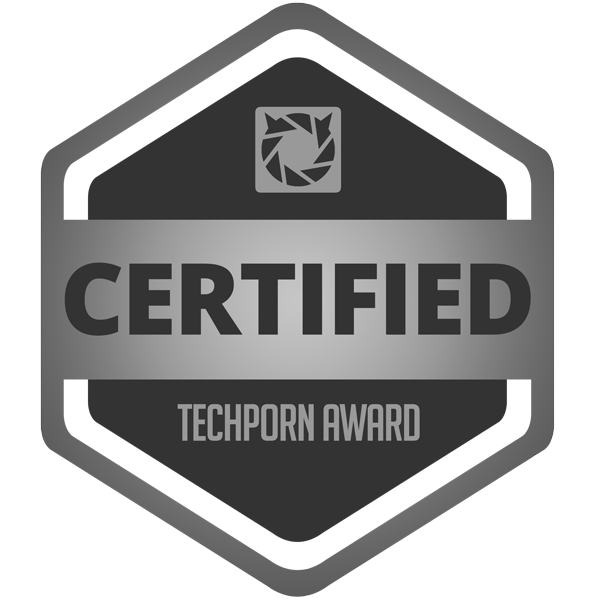 CORSAIR K70 RGB PRO Gaming Keyboard
Summary
CORSAIR went with a tried and tested formula with the K70 RGB PRO. It is a more refined iteration of the previous design which is a safe recommendation for its price bracket.