Want to create eye-catching highlight covers for instagram to get the most out of your Stories promotion? Then you've come to the right place!
Today we're going to tell you what Relevant is, and how to use this section to increase engagement.
What is Highlights Instagram Stories?
Instagram Stories are an effective tool for attracting the attention of followers and potential customers. But they have one uncomfortable feature – Stories "live" only 24 hours.
Do you want to extend their validity? The Topicality or Highlights section will come to your rescue. You can now make playlists of your Stories and save them to view at any time.
The Highlights section is located on your profile page, under Bio and consists of round icons.
How to Add Stories to Highlights
This is very simple:
Tap the "New" circle at the far left. From there, you can choose any stories from your archive.
Select a cover for your highlight and give it a name. Once you're done, your highlight will appear as a circle on your profile.
Done! Your story is now preserved for the long term.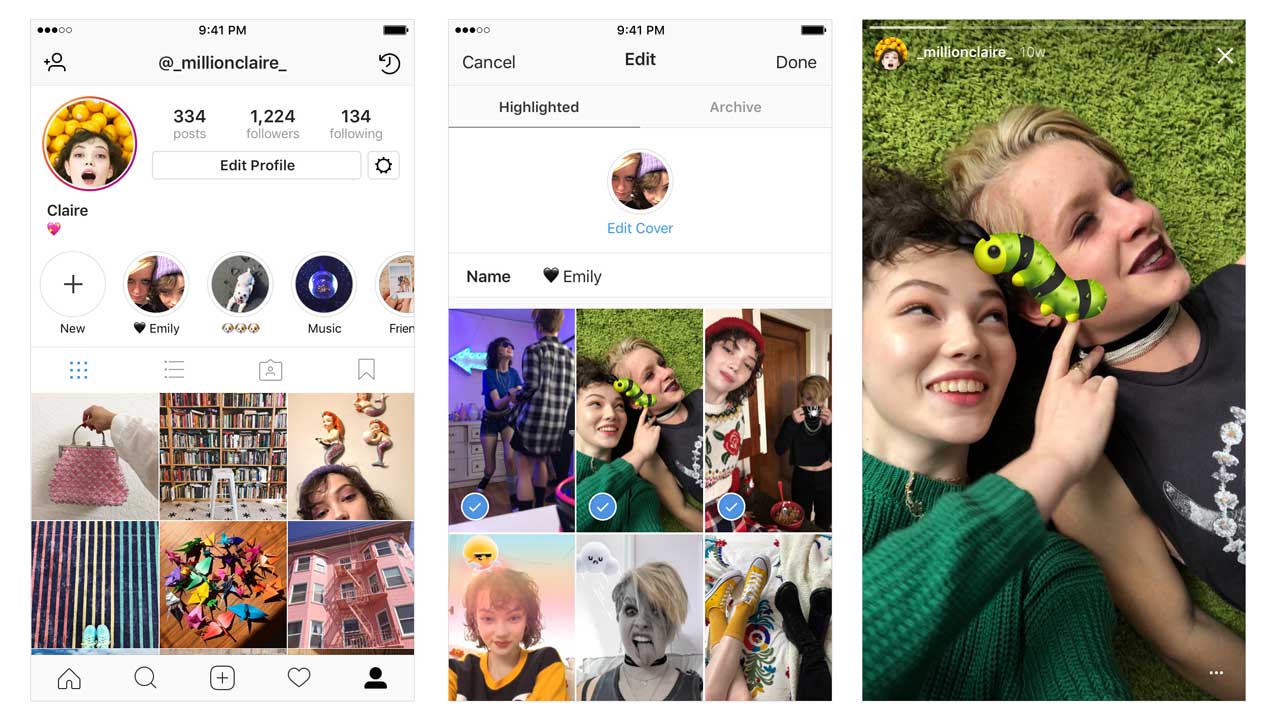 The Actual section will now appear on your profile page. By clicking on the icon, users will be able to view the Stories you've saved to this playlist.
The Benefits of Pretty Stories and Highlights
If you want to create great Instagram stories on an ongoing basis, ready-made Instagram Stories templates are the perfect solution for you!
Stories templates are a growing trend on Instagram, with startups, small businesses and individuals carefully creating their own branded stories that have a consistent color, tone, style and format.
All of this allows you to create not only quality content, but to do so in a stylish, branded, recognizable way!
Instagram Stories templates with a uniform format and style design that complements the overall aesthetic of your name or brand are a great starting point for creating your own professional publications.
Typically, templates for Stories are ready-made layouts with graphics, text and animations that can be edited to fit each new story.
By using the same (or similar) templates for your stories on the Instagram platform, you can create cohesive, branded stories that fit your business concept as a whole. Plus, it makes it easier on your Instagram account, as long as you have an entire team working for you.
Why Use Ready-made Templates for the Posts?
Is it worth doing?
Definitely yes, why? Read below:
Templates will save you a lot of time;
Templates will make your branding consistent and recognizable (include your branded elements like logos, fonts and colors every time).
Finally, the best news: no graphic design experience is required to work with these templates!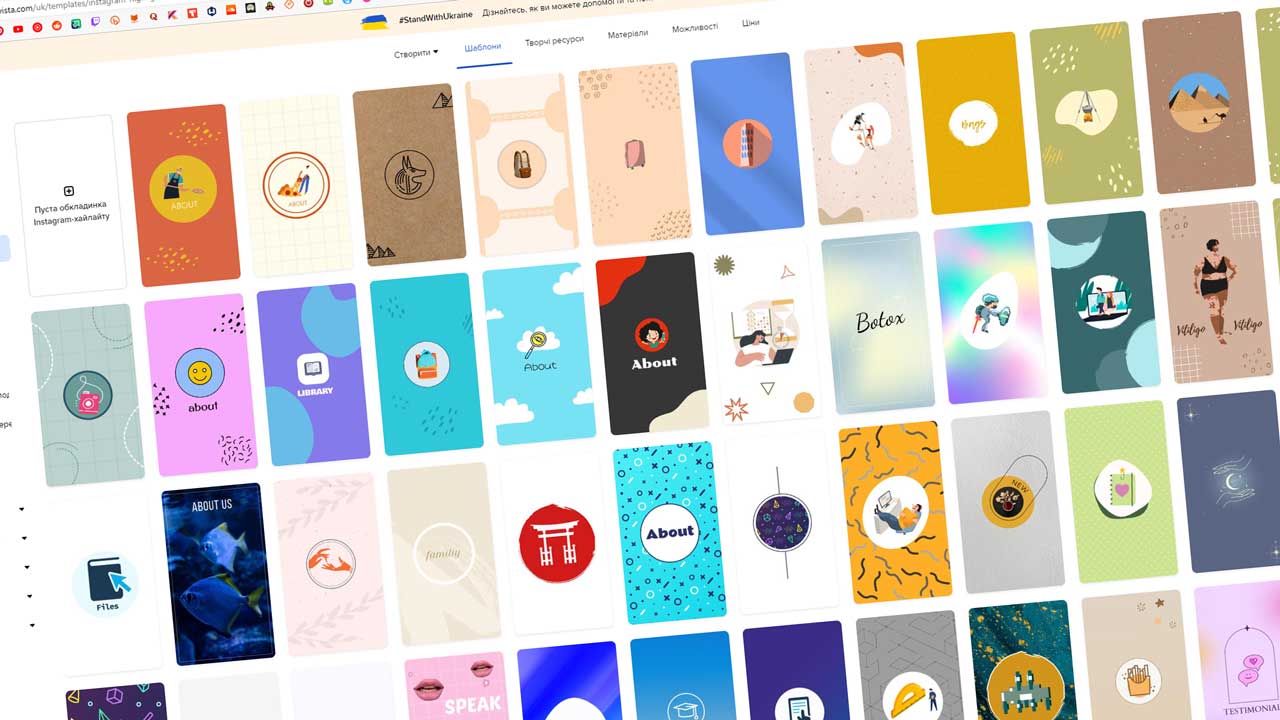 What you Need to Know About Highlights
These features of the Topical section make it even more attractive to businesses:
Content in Topical won't disappear from your profile unless you delete it yourself.
To avoid losing interesting Stories, enable the Settings – History Settings – Save to Archive option.
You can add more than 20 Relevant icons.
You can publish one story to multiple playlists at the same time.
The folder name must not exceed 16 characters.
With Highlights in Instagram Stories, you can reuse content, add calls to action with links (if you have a verified account with more than 10,000 followers), leave contacts and make it easy to navigate your profile.