Terraria is one of the most fun and engaging games that you can enjoy alone or with your friends. Released by Microsoft, the game has been in the business for more than ten years, and it never disappoints.
In a structurally built 2D environment, the game includes exploring, crafting, designing, painting, and fighting with many predators.
Terraria Server
Terraria is packed with the Terraria Server Client that is available on Steam. Rather than using the standard Terraria "Host & Join" function, users can run and host their dedicated server. It helps you to exit the game without affecting other players' experience of the server.
Setting Up Terraria Server
This article will walk you through the process of setting up your own Terraria server hosting. It includes setting up and running your own Terraria multiplayer server for LAN or online play.
Set Up The Server.
Determine first if you want to launch a "Host & Play" multiplayer game or a dedicated server game.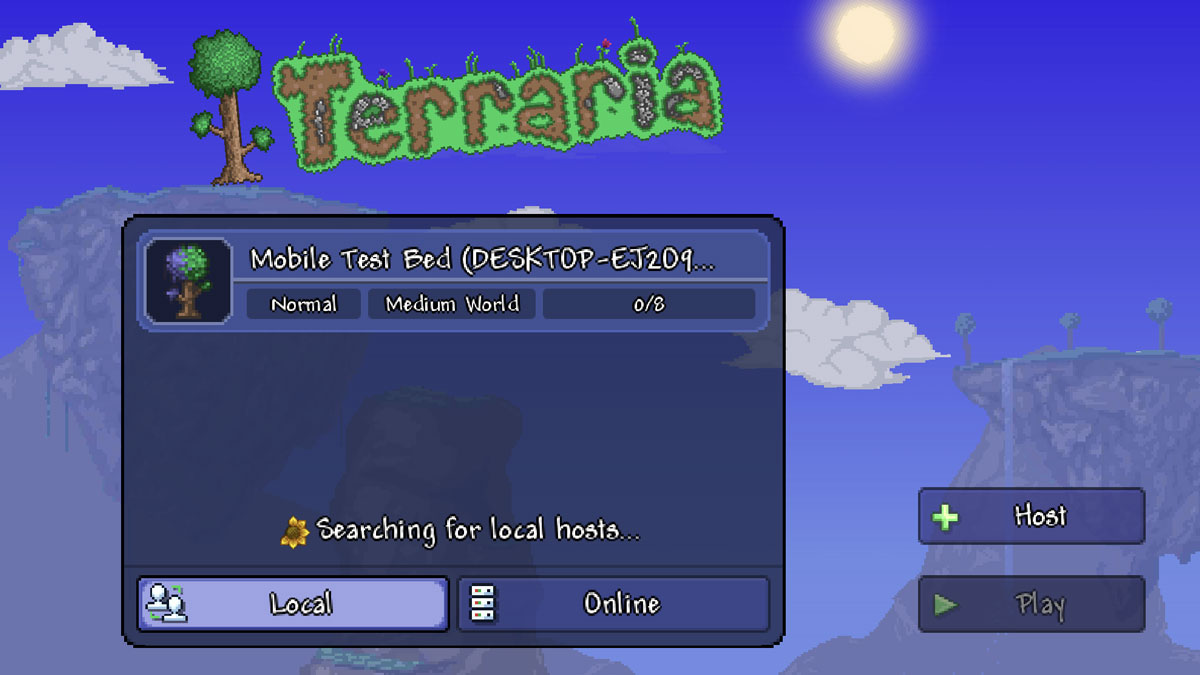 Setting Up The "Host & Play"
Open the Terraria application. In the main menu, choose "Multiplayer" and then click the "Host & Play". After doing so, select a world to play in or create a new one; you can even set up a password. If you don't want to, just leave it blank. This one is the most basic method of cooperative gaming, and it's ideal for in-home LAN or fast online co-op sessions.
Launching Of Your Dedicated Server
Terraria possesses a friendly multiple-step wizard to have the server running quickly. So, if it's your first time doing this, you won't have to worry about its configuration.
Set Up The Dedicated Server with Configuration File
You must search for your Terraria installation folder to run a server with a pre-made configuration. Then run "TerrariaServer.exe -config <serverconfigfile>", where <serverconfigfile> is the configuration file.
Use the CMD and go to the Terraria folder. Type in "TerrariaServer.exe -config <serverconfigfile>" and remove the quotation mark. Then click enter.
Make a shortcut for "TerrariaServer.exe", then right-click to go to "Properties" and edit the "Target:" field. Originally, it looks like this, "<…>\TerrariaServer.exe".
At the end of this type, the following, "-config <serverconfigfile>" without the quotation marks.
It should look like this, ""<…>\TerrariaServer.exe" -config <serverconfigurationfile>"".
This setup will now become your Terraria shortcut that will start your server with the config file.
Bottomline
Terraria is truly a blank canvas that you can fill with anything you want. You will get a checklist to guide you on all of the best crafting routes and boss tactics. Alternatively, you can lose yourself in the transcendental meditation of exploring, discovering cool things, and digging some more. Find a good bookcase and proudly install it on the second floor of your apartment, or destroy C'Thulu's brain with a revolver.
Terraria is undoubtedly a land of adventure. A game where you can shape, defend, and enjoy your digital world. And the features that the software offers are limitless. Whether you are an active player, a master builder, collector, or an explorer, Terraria has the best offers for you.
Setting up a Terraria server hosting is pretty much straightforward, and with the help of this article, you can enjoy Terraria anytime you want. Just by following the steps above can make your Terraria game up and running in no time. Also make sure to get the best web hosting servers for your region for a more stable gaming experience.