Upon seeing the Huawei Watch GT 2e for the first time, what you'll initially observe is its stunning design. The watch is a mid-range device and way more affordable compared to more premium devices like Garmin, Apple Watch, or Samsung Galaxy Earbuds. This may be the case—its features and form factor are outstanding that can compete with the mentioned tech brands.
And if you're wondering whether the Huawei Watch GT 2e is the perfect device for you, then the article I have prepared for today is the one you are looking for! In today's overview, I'll relay some of the smartwatches' strong points and why they may be the one that suits you.
Huawei Watch GT 2e: Form Factor and Design
The hallmark of the Huawei GT 2e is its visually pleasing design. The rounded bezels of the watch, alongside its leather straps, emit a sense of elegance and style. Such characteristic makes the watch an excellent everyday timepiece as well.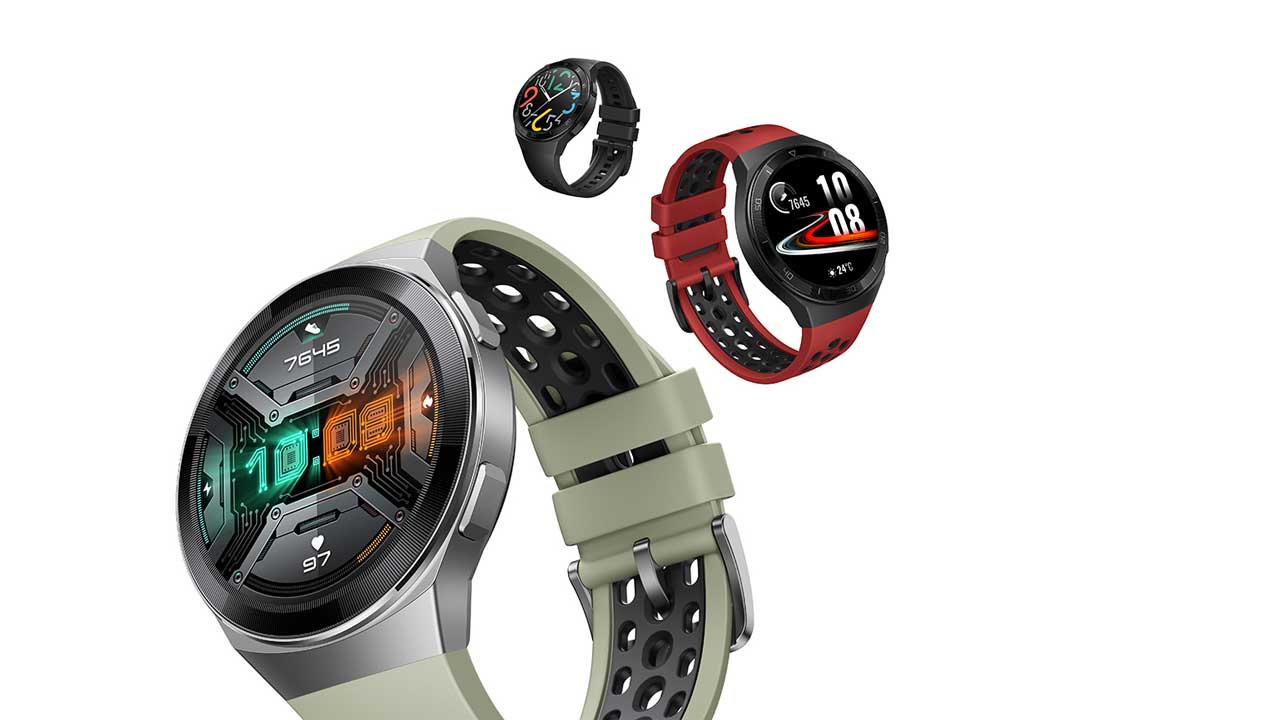 In addition, the GT 2e isn't just only looks. It is also very reliable against the elements as you conduct your day-to-day activities. The watch is graded with a 5ATM water-resistant that can withstand rainfall and accidental spills. With this being said—you no longer have to worry about jogging under the direct heat of the sun or when the rain starts pouring.
Huawei Watch GT 2e: Operating System and Features
The Huawei Watch GT 2e is powered by the brands' very own Kirin A1 chip. This technology is responsible for the devices' responsiveness and easy-to-interact user interface. And as far as features, it is loaded with functionalities that you can use to aid your health and fitness goals. It also has several specifications that would benefit you and make your daily living a little more convenient such as a GPS tracker, camera shutter, music control, and smartphone notifications.
But one of the unique features of the Huawei Watch GT 2e is its music storage which allows you to store up to 500 songs. I'm not sure about this specification since most people today are subscribed to YouTube Music, Spotify, or Deezer and no longer downloading music on the internet.
Huawei Watch GT 2e: Battery Life and Performance
The battery life of the Huawei Watch GT 2e is a beast! It uses a massive 455 mAh battery capability which can deliver a full two-week power under specific conditions. And yes, the 14 days may only be reached if you are not constantly using its advanced features. You have to take note that each of the devices' features functions in different ways, which requires varying power consumption.
Huawei Watch GT 2e: Price and Availability
If you're interested in buying a Huawei Watch GT 2e, then you only have to prepare a budget of ₱6,990. The quality of the device and price make the Huawei Watch GT 2e the perfect alternative for more expensive brands. In case that it's still out of your budget, then you'd be glad to know that they're under sales discount, and you can buy them for only ₱4,499! That's a hefty total savings of ₱2,491!
Since Huawei is a global tech brand, you should be able to find at least one outlet within your vicinity. You can always visit Huawei's official business page online in case that there's none in your local area.
Our Verdict: Value for Money
Considering the price and the value you are going to receive, I strongly believe that the Huawei Watch GT 2e is a great buy. It is jam-packed with features that can definitely help you reach your fitness goals or just plainly looking for a multi-function smartwatch.