What we got for review is the HyperX Pulsefire Haste. This is a wired gaming mouse with a price point of 2,490 Pesos.

Specification wise, you'd get a lightweight perforated mouse with the PixArt 3335 sensor at its core. That said, it comes with a maximum of 16,000 DPI and with a maximum acceleration of 450 IPS. The Pulsefire Haste also comes in three colorways: Black, Black-Red and White-Pink.
Disclosure: HyperX sent the Pulsefire Haste for the purpose of this review. The company did not ask me to say anything particular about it.
Technical Specifications
Mouse
Design
Semi-ambidextrous
Lighting
RGB
Profile
Yes
Macro
Yes
Polling Rate
1000 Hz
Connectivity
USB Type-A
Switch
Type
TTC Gold Micro
Mount
Soldered
Dimensions
Length
124.5 mm
Width
66.8 mm
Height
38.2 mm
Weight
60 g
Packaging and Accessories
HyperX packed the Pulsefire haste inside a simple packaging.
The following items should be located inside:
HyperX Pulsefire Haste
USB Dongle
4x Grip tapes
4x PTFE skates
User documentation
Warranty card
Good bundle of accessories we got here. HyperX even included a set of extra skates and grips.
Design, Build and Connectivity
The HyperX Pulsefire Haste we got is the White-Pink version. It is a nice contrast to the usual black gaming mouse models. Now as for the design itself, the Pulsefire Haste comes with a perforated medium sized shell to keep the weight as low as 60 grams. It is also semi-ambidextrous so if you are a left hander and do not see the need for the side buttons, this one should be up your alley.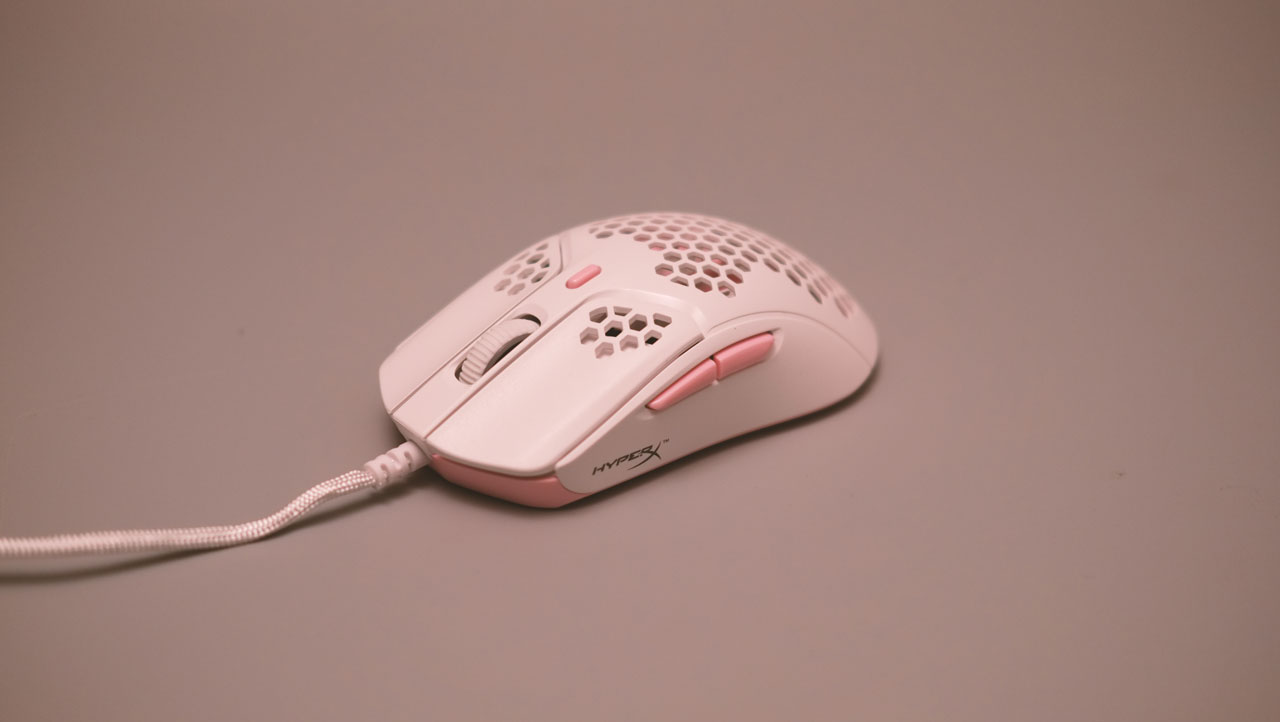 There are 6 buttons found within the mouse and all of them feel snappy. Main buttons are a courtesy of two TTC Gold Micro switches that comes with dust proof buttons. This is the first time I have encountered such switches and I do not feel any need to adjust for them. These are rated at 60 million clicks but I've seen variants with lifespans of 30 and 80 million clicks.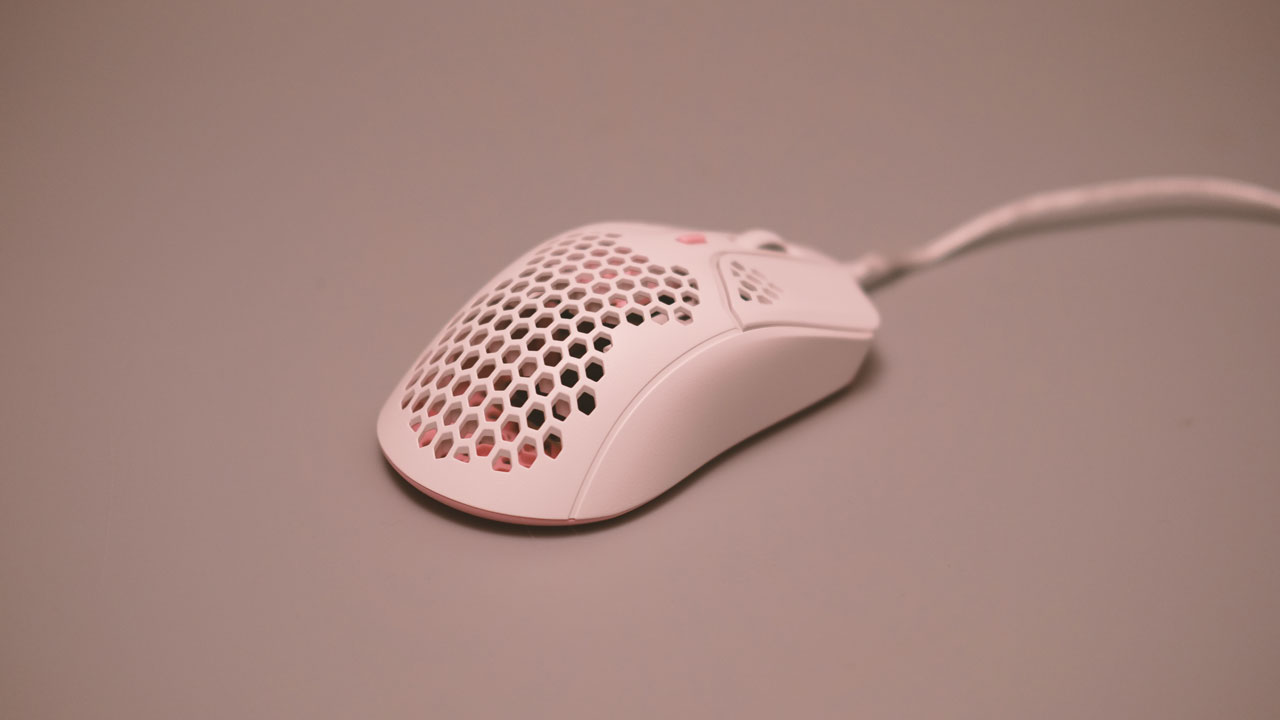 Skates are made of PTFE and could easily be replaced or replicated. I always find such feature as as a quality of life improvement. As for the cable, not that I'm complaining but it is braided and actually looks more like silver to my eyes. I am not a fan of braided cables but this is real paracord stuff – smooth and flexible enough to not warrant a raised eye brow.
Now brands usually add a PTFE ring around the sensor to keep it clean and free from debris. Wouldn't matter much with perforated designs so HyperX's decision not to add one is somewhat acceptable.
Ergonomics
The Pulsefire Haste feature a length of roughly 125.4 mm and a grip area at approximately 60.8 mm. The highest point of the shell is at 38.2 mm so it is not quite the high-back gaming mouse I thought it would be without measurements made.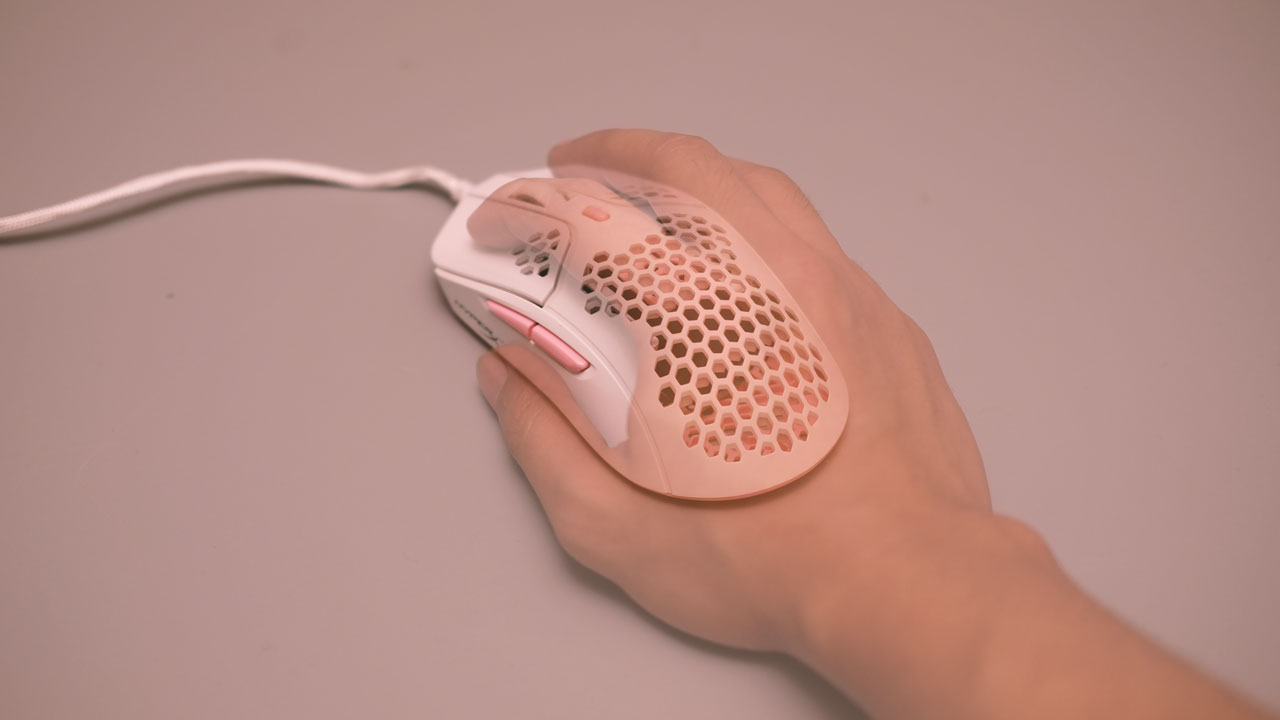 I would say this is fairly safe design made for gamers with medium to large hand sizes. With its size and weight of 60 grams (62.6 grams with the grip tapes), it would also work – but not well enough for someone with smaller hands depending on the aiming style. For an instance, if you have smaller hands, you could comfortably hold it with the three major grip styles but with arm aiming. If you are a wrist aimer with a smaller hand size, then you have to consider fingertip grip to create clearance between your palm and the rear end of the mouse.
Features
The Pulsefire Haste comes with support for the HyperX NGENUITY. This software allows compatible HyperX mouse to create customized DPI settings, setup RGB lighting, button assignments and record macros.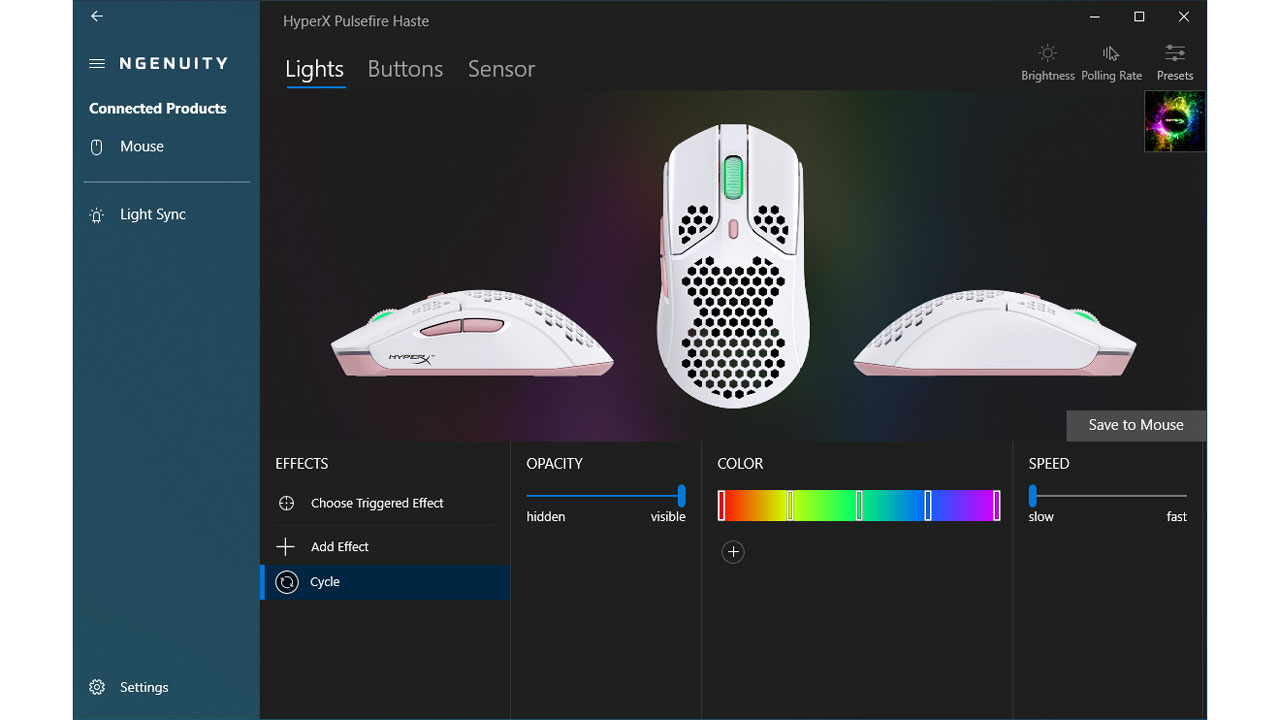 Lighting configuration is minimal since we are only dealing with the scroll wheel here. Buttons could be configured too depending on your taste. If you are a left handed gamer, chances are you will have to disable the navigation buttons.
Now the Sensor menu is where you could adjust the Pulsefire Haste's DPI settings and add levels as well. The NGENUITY actually integrates well with the latest Windows OS via a familiar interface. Could be the reason why it is also available via the Microsoft Store or vice versa.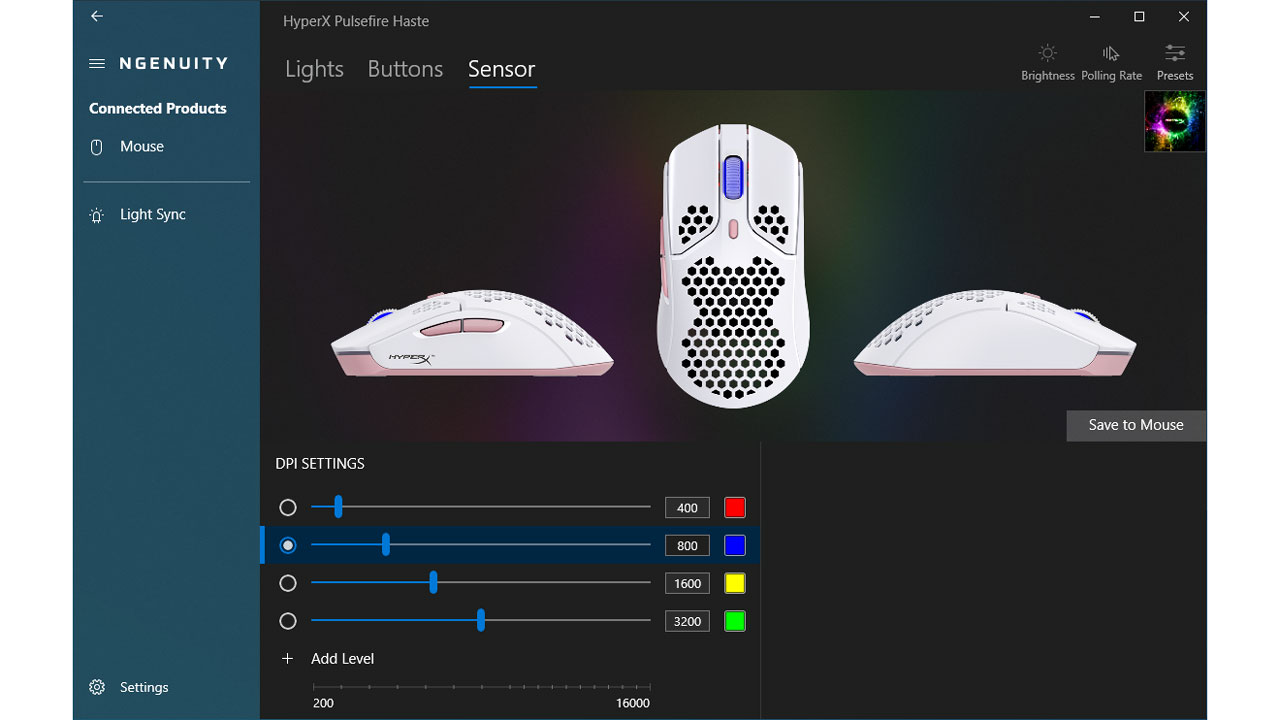 Aside from these powerful software based features, the Pulsefire Haste also comes with grip tapes for the buttons and its side walls. These are getting popular these days and for a good reason – they are grip aids through and through. Personally, I do not find them useful at my current gaming environment but if I were to be in a position to sweat, they will surely come in handy. As an added bonus, they are good scratch protectors as well.
Final Thoughts
While this review lacked my usual measurements as I am updating it, I do not see any reason not to like the HyperX Pulsefire Haste – performance-wise. This is a rock solid budget-oriented wireless gaming mouse accompanied with an excellent build quality, well though-out specifications and design.
Now as long as you know that you have a medium to large hands, this is an easy mouse to recommend to any gamers. For those who have smaller hands though, you have to consider your grip and aiming style before purchasing one.
Priced at around 2,490 Pesos, the Pulsefire Haste is a lightweight gaming mouse that offers competition grade performance while offering gamers the choice to select their desired colorway. Not quite the perfect semi-ambidextrous gaming mouse I have in mind but it is close.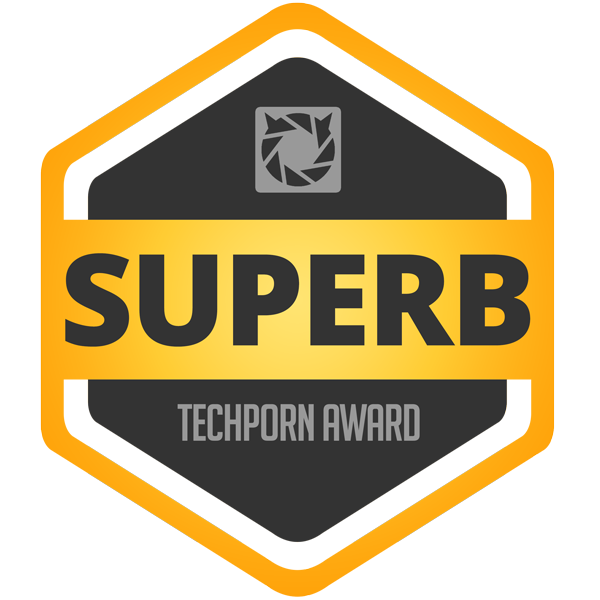 HyperX Pulsefire Haste Gaming Mouse
Summary
The HyperX Pulsefire Haste Gaming Mouse is a semi-ambidextrous gaming mouse made for medium to large handed gamers. It is a well though-out product with acceptable limitations all hand sizes, grip styles and aiming styles considered. Can't really complain much with its price point of 2,490 Pesos.