Intel's 12th generation processor family is perhaps one of the most important releases in Intel's history in recent times – with many "industry firsts" checked out. That includes DDR5 and PCIe 5.0 support but most importantly, it is the first desktop processor family to come with Intel's performance hybrid architecture.
While the title spoiled it already, we'd like to reiterate that what we have here is the Intel Core i9-12900K – the flagship Intel 12th generation desktop processor with an MSRP of $649 USD or about ₱29,995 PHP retail. Specification wise, the Intel Core i9-12900K comes with a total of 24 logical processors. That's 16 physical cores divided into 8x P-cores with HT and 8x E-cores. The P-cores comes with a maximum frequency of of 5.2GHz while the E-cores comes with a maximum of 3.9GHz in turbo mode. Finally, Intel bumped the CPU cache to 30MB – almost twice compared to the previous flagship model's 16MB cache.
Disclosure: Intel sent this as a sample for the purpose of this review. The company did not ask me to say anything particular about it other than increasing their product awareness – which is what this article is for already.
Technical Specifications
CPU
Core/Thread
16 (8x P-core + 8x E-core), 24 logical
Core Clock (Max)
5.20GHz (P-core), 3.90GHz (E-core)
Architecture
Alder lake
Manufacturing Process
Intel 7 (10nm)
TDP
241W
Memory
Memory Speed
4800MT/s
Memory Bandwidth
76.8GB/s
Memory Capacity (Max)
128GB
Memory Type
DDR5, DDR4
Connectivity
PCI Express
5.0, 4.0
PCI Express Lanes
20 (1×16+4, 2×8+4)
Dimensions
Length
45mm
Width
37.5mm
Height
6.5mm
Weight
—
Packaging and Accessories
Intel upped the ante with the Core i9-12900K's packaging. Instead of a jewel themed one from the previous generation boxed models, the latest comes with a silicon wafer inspired color box. No cooler here though – as usual with flagships nowadays.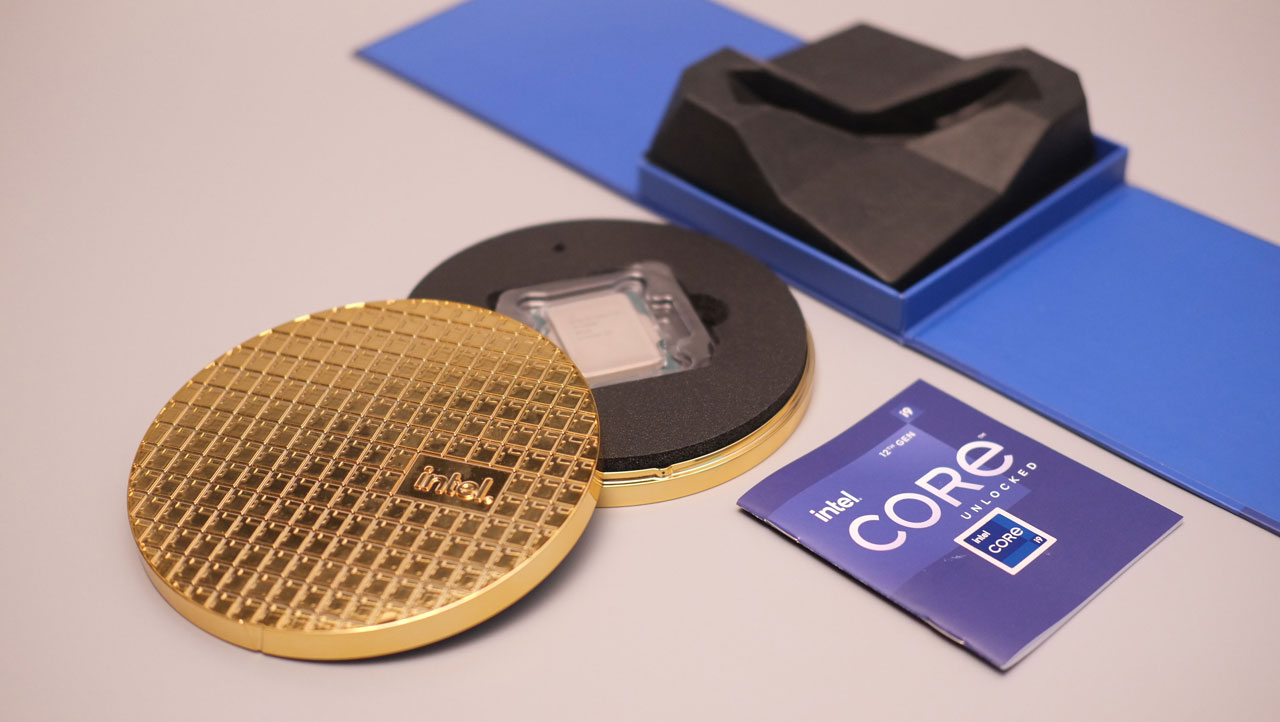 The product comes with the following items inside:
Intel Core i9-12900K
Silicon wafer inspired enclosure
Intel case badge
Product guide
Design, Layout and Connectivity
All 12th generation desktop processors from Intel comes with a new socket design – the LGA 1700. This is a larger package with 1700 protruding pins to create contact with the processor. Compared to LGA 1200, it also has 500 more pins – hence the naming scheme. This design required a major change in socket and processor size too as it is 7.5 mm longer compared to the previous design. As such, a new cooling mount comes standard yet some motherboard vendors allow compatibility with LGA 1200 cooler mounts. This is where you should be cautious though as it comes with a lower z-height, a new socket design and a rectangular package combined.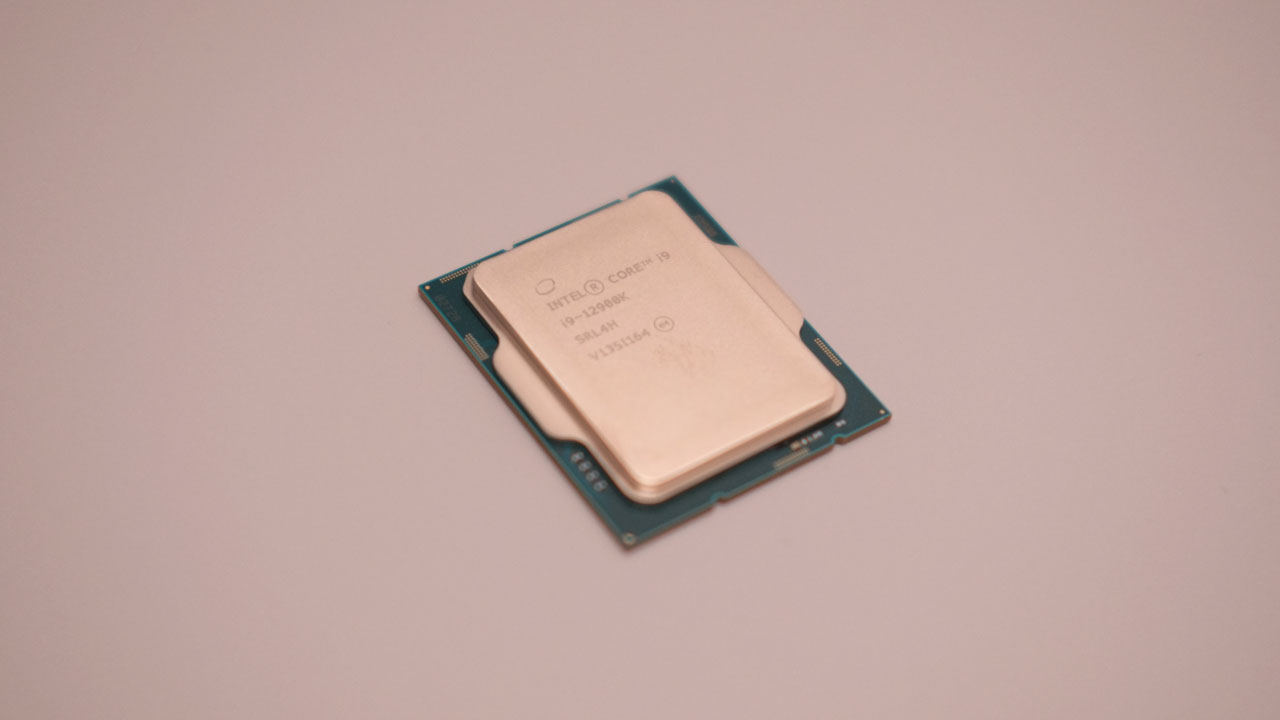 As said earlier, the Intel Core i9-12900K comes with 16 physical cores but with 24 logical threads. This is a product of the 8x Hyper Threading enabled P-cores (Performance) and 8x non-HT E-cores (Efficient). Intel selected this hybrid design for a number of reasons. By going hybrid, they could schedule foreground apps to the P-cores while at the same time, allowing the E-cores to handle background tasks. The Intel Thread Director is the one scheduling what tasks should go to these hybrid cores and it is essential for the overall efficiency of the processor.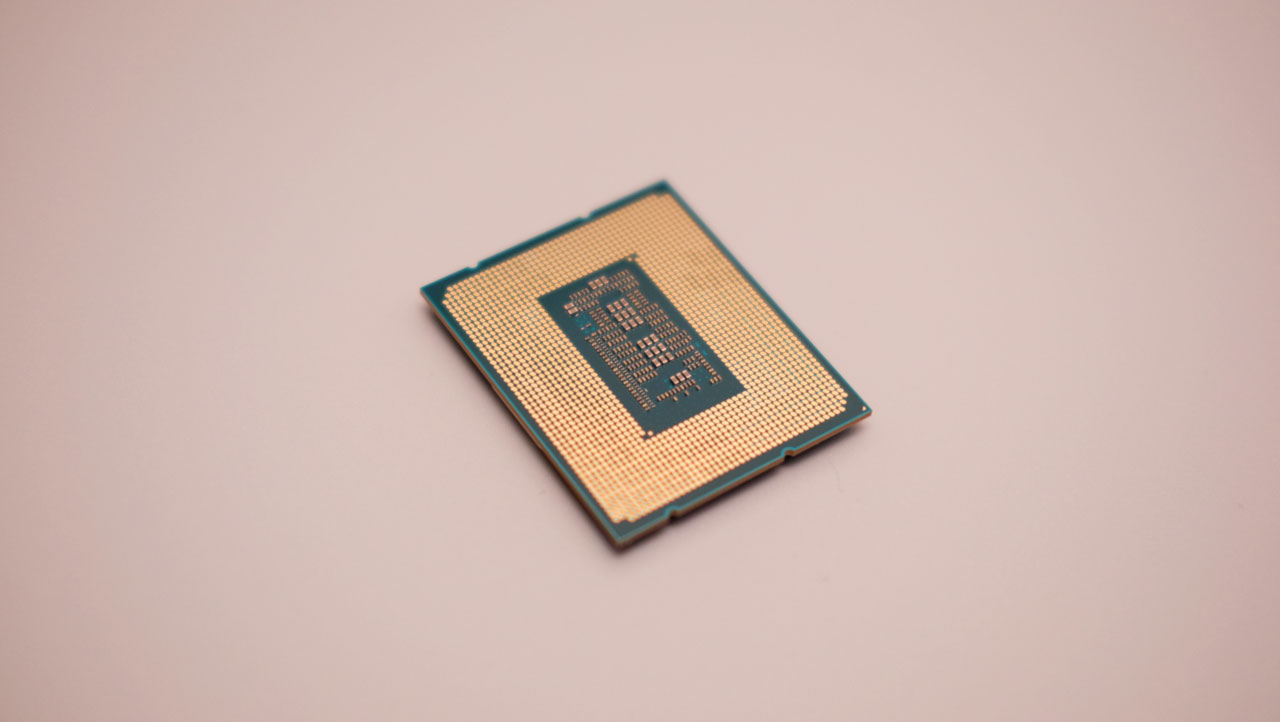 Now apart from the various Intel 600 series chipset's PCIe lanes, the Intel Core i9-12900K comes with 20 PCIe 5.0 lanes. This could be configured in PCIe 5.0 x16 + x4 or dual x8 + x4. No words about official PCIe 5.0 graphics cards yet but Intel and Samsung already demoed their designs with blistering fast results. We're talking about 32GT/s here vs 16GT/s of the previous 4.0 interface. This is an upgrade space you do not want to miss whenever the PCIe 5.0 products hits the shelves.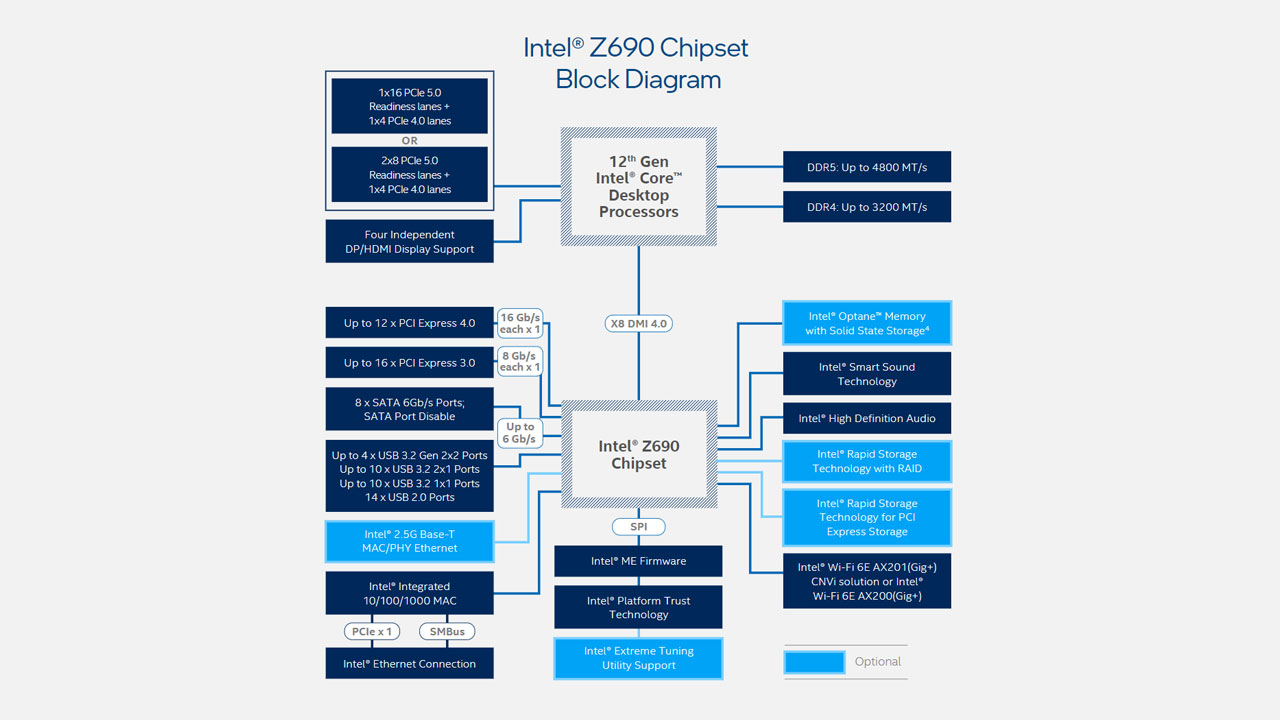 Test Setup and Methodology
Our test setup relies on the measurements taken from industry standard benchmark tools and real-world applications. It is important to note that we are testing the review sample after burn-in, with at least 24-hours of uptime. This is done so to negate the FOTB (fresh out the box) state of the DUT (device under test), yielding better benchmarking consistency.
Test System Specifications
CPU
Intel Core-i9 12900K
Motherboard
ASUS ROG Strix Z690-I Gaming Wi-Fi
Cooler
Noctua NH-U12S Redux
Memory
Kingston FURY Beast DDR5 5200MHz 32GB
GPU
GALAX RTX 2060 EX White 6GB
Storage
Kingston FURY Renegade 2TB
Case
Mechanical Library JXK-K3
PSU
Thermaltake Toughpower GF1 850W
Display
LG UF680T
OS
Microsoft Windows 10 Pro 64-bit
The DUT is tested with the following configuration from our test system:
UEFI configuration: Default
Windows Power Plan: Balanced
Note: I have tested this unit over the course of the week with different power, cooling and memory configurations. Some results are within my margin of error so I decided not to include them with the exception of the JEDEC and XMP results. Now the comparative AMD Ryzen 5 based test system has been tested with the same components apart from the obvious differences (motherboard and memory). The Intel Core i5-12600KF test system on the other hand has been tested with different components as well (motherboard and memory).
Arithmetic
Pi calculation speed is measured in Seconds (s). This is done via SuperPI (Mod v1.5 XS).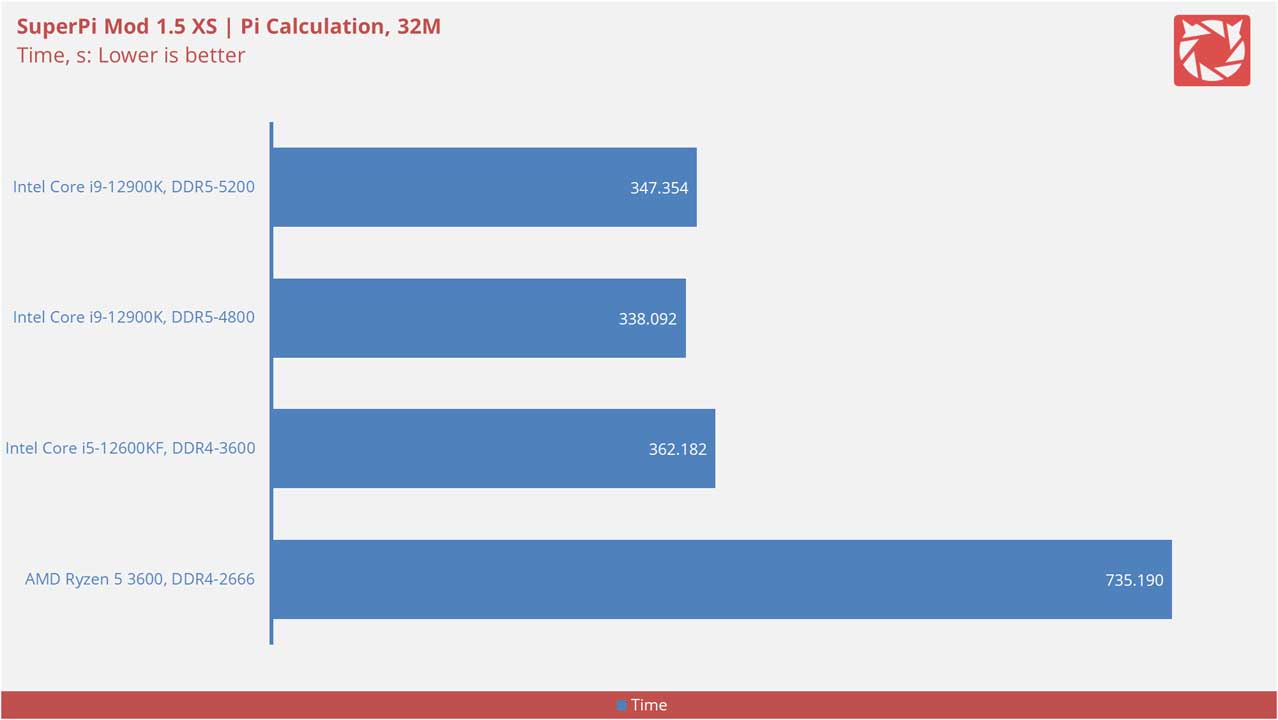 Roots calculation speed is measured in Seconds (s). This is done via WPrime 2.10.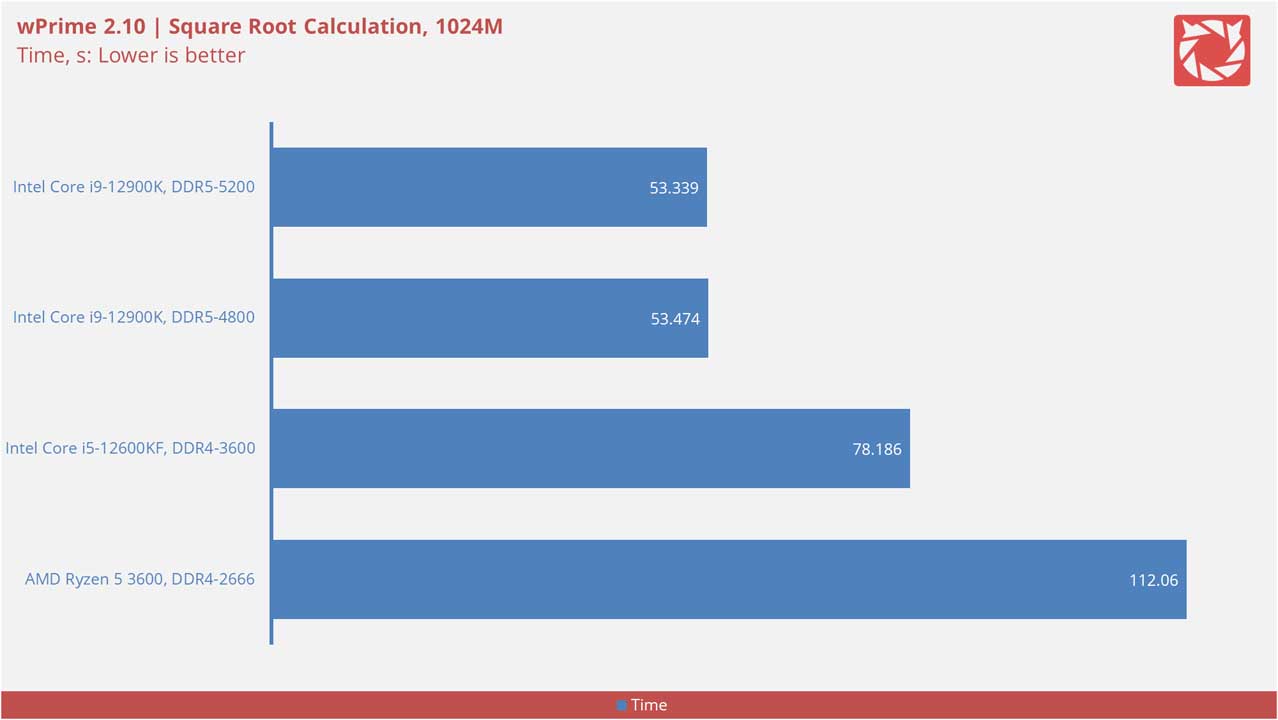 Right off the bat, the Intel Core i9-12900K featured over twice the performance of the only AMD microprocessor on our charts – that's both on the single and multithreaded benchmarks. Funny enough, DDR5-4800 have beaten the supposed to be faster DDR5-5200 configuration at SuperPI. This could be due to the specification's tighter memory timings. Excellent start for the Intel flagship processor and the Intel Core i5-12600KF as well.
3D Rendering
Cinema 4D score is measured in Points (pts). This is done via Cinebench R20.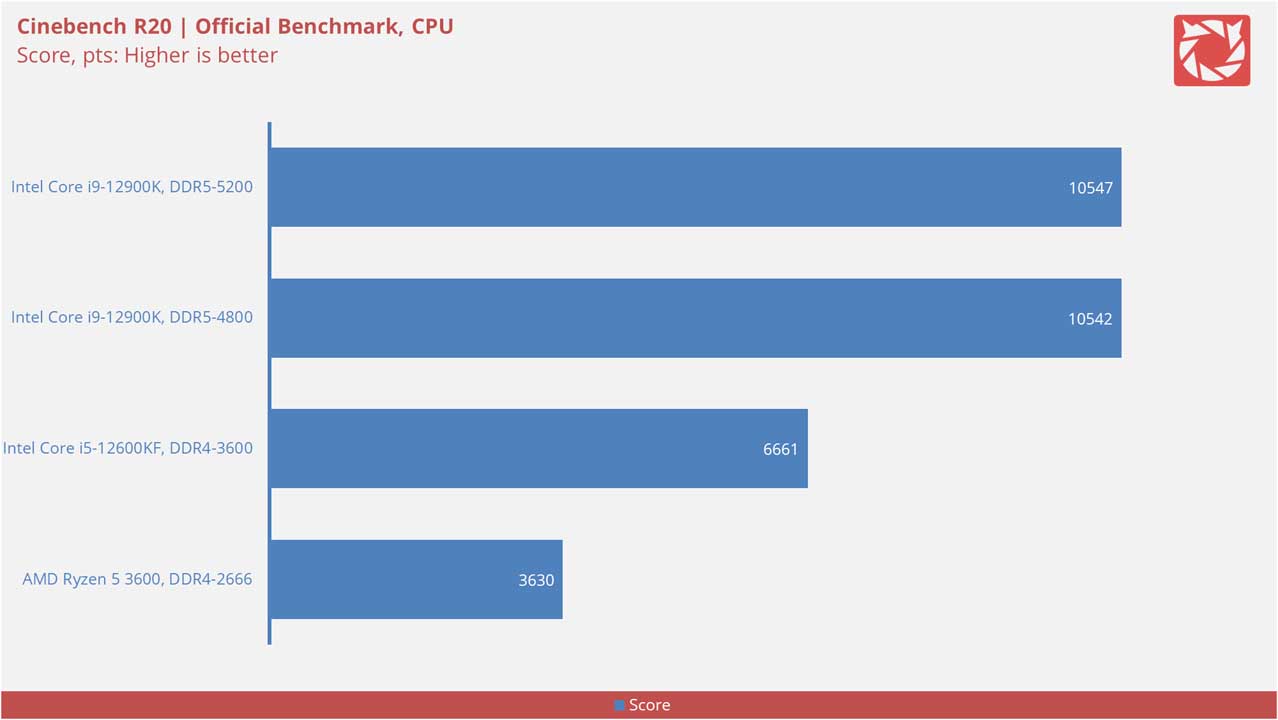 V-Ray 5 score is measured in V-Ray samples (vsamples). This is done via V-Ray 5 Benchmark.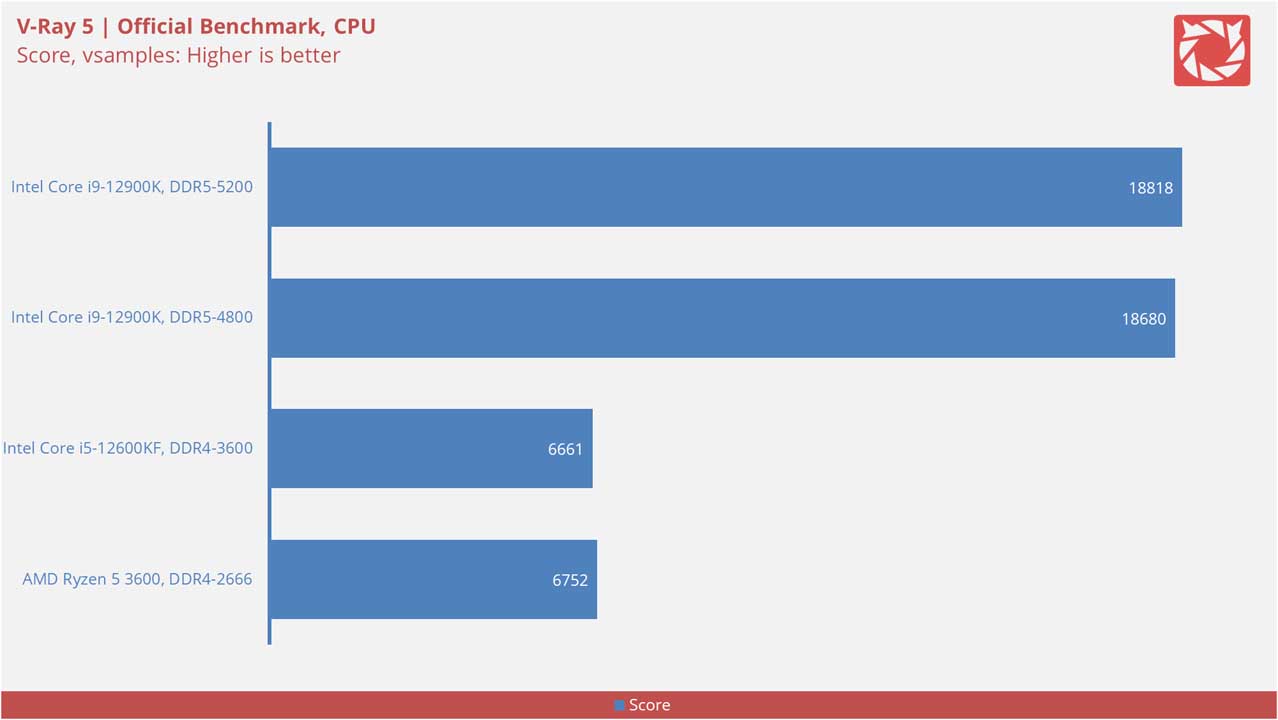 3D rendering performance is off the charts. We almost have thrice performance boost over the Ryzen 5 3600 and Core i5-12600KF at both the Cinebench R20 and V-Ray 5 benchmarks.
Digital Content Creation
Image editing speed is measured in Seconds (s). This is done via RealBench and its built-in GIMP benchmark.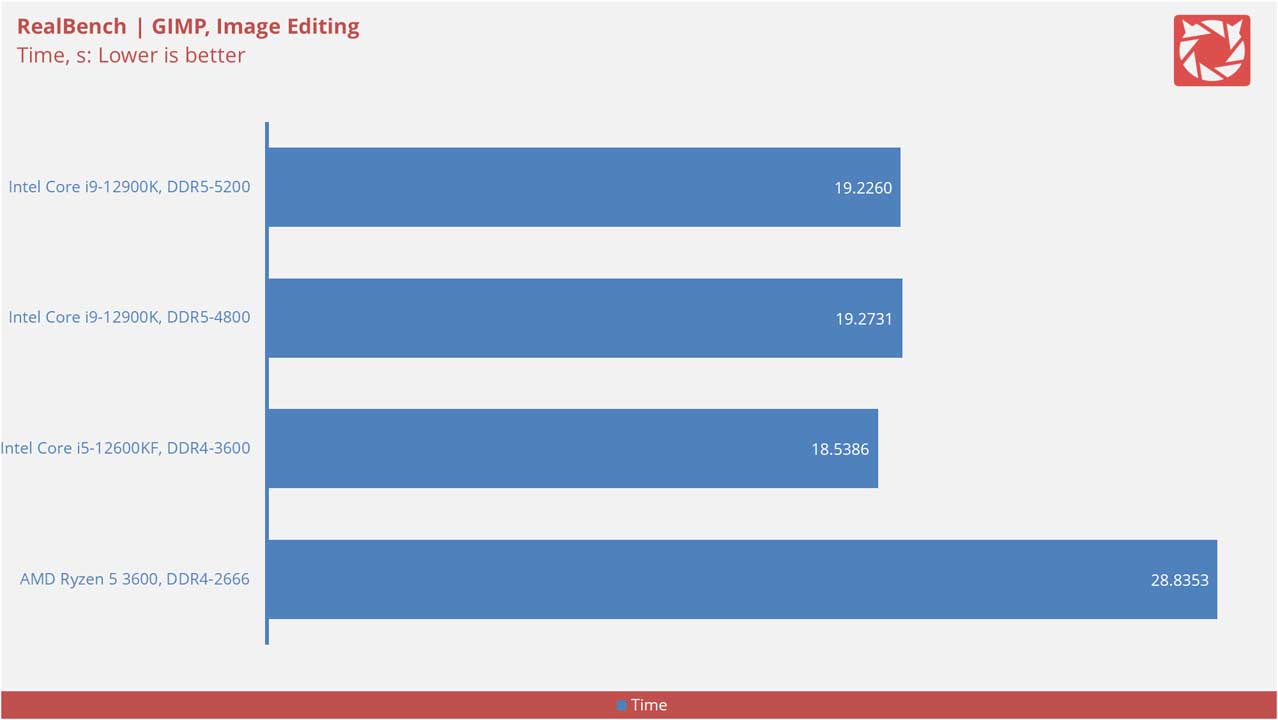 Video encoding speed is measured in Seconds (s).This is done via RealBench and its built-in HandBrake benchmark.
Results for video encoding and image editing are also great – although not as good as the previous benchmarks. These are still awesome results especially for the GIMP benchmark. Imagine the time you could save with this processor for professional work. Now as for the Core i5-12600KF, it's definitely faster at GIMP – maybe due to the memory latency but it definitely pegs at HandBrake.
Web Browsing
Web browsing speed is measured in Seconds (s). This is done via PCMark 10 and its built-in Chromium benchmark.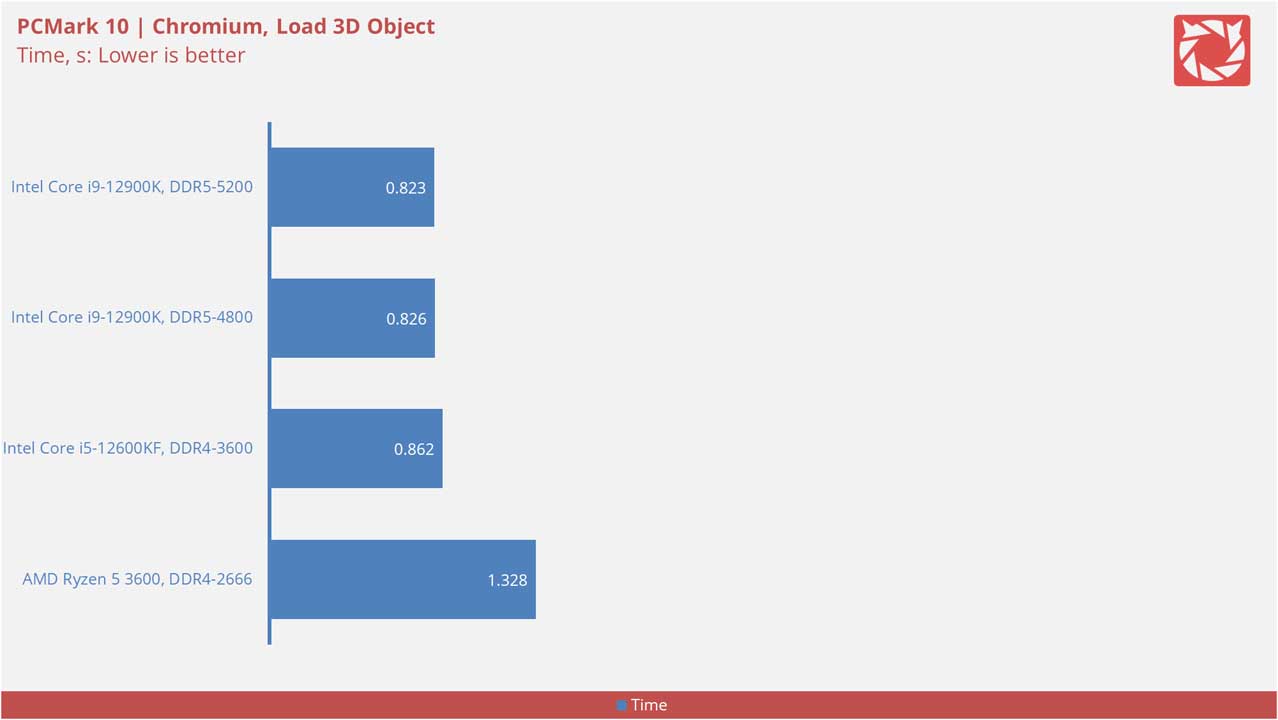 Web browsing speed is measured in Seconds (s). This is done via PCMark 10 and its built-in Firefox benchmark.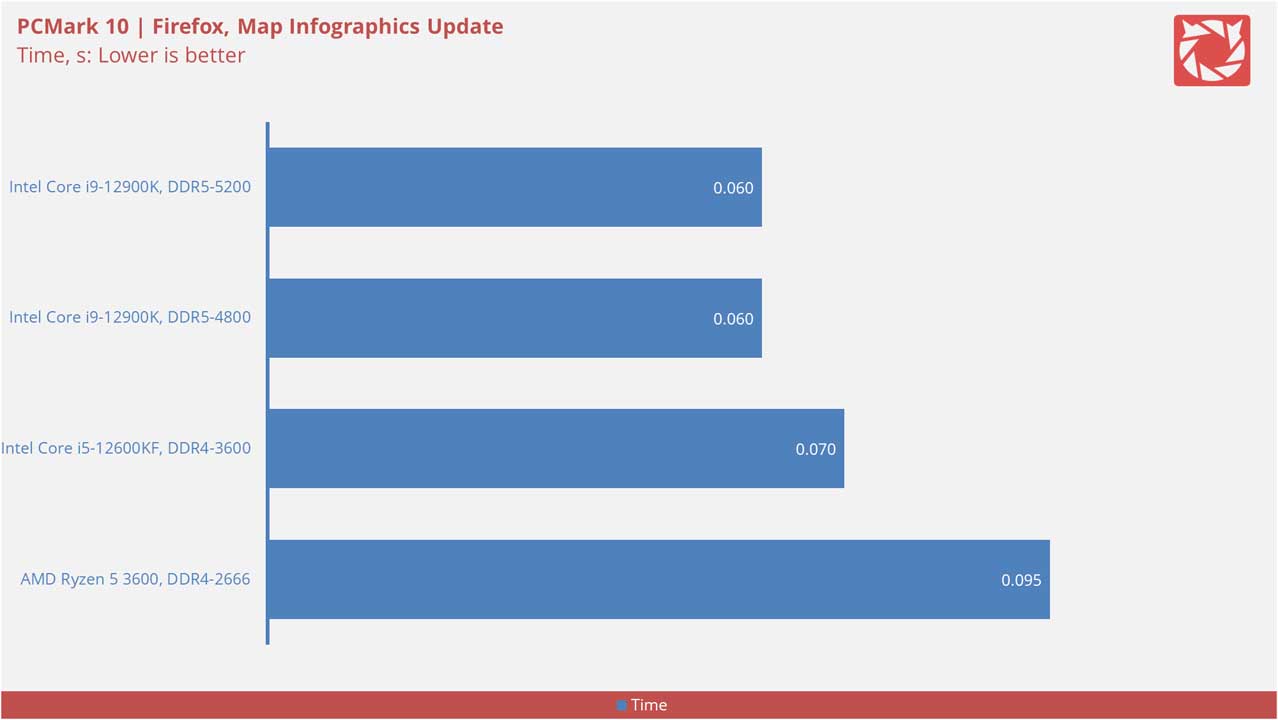 Faster then the Ryzen 5 3600 but we know that already. These are tight results though and should only be used to indicate if there's an issue with these simple tasks. Objectively, I also find the Core i9-12900K faster compared to my Ryzen 5 3600 and Core i5-11400F systems (personal unit) when browsing JavaScript heavy pages such as Google's own Ad Review Center. That thing eats resources with multiple pages of ads to be reviewed.
Office Productivity
Productivity speed is measured in Seconds (s). This is done via PCMark 10 and its built-in LibreOffice Writer benchmark.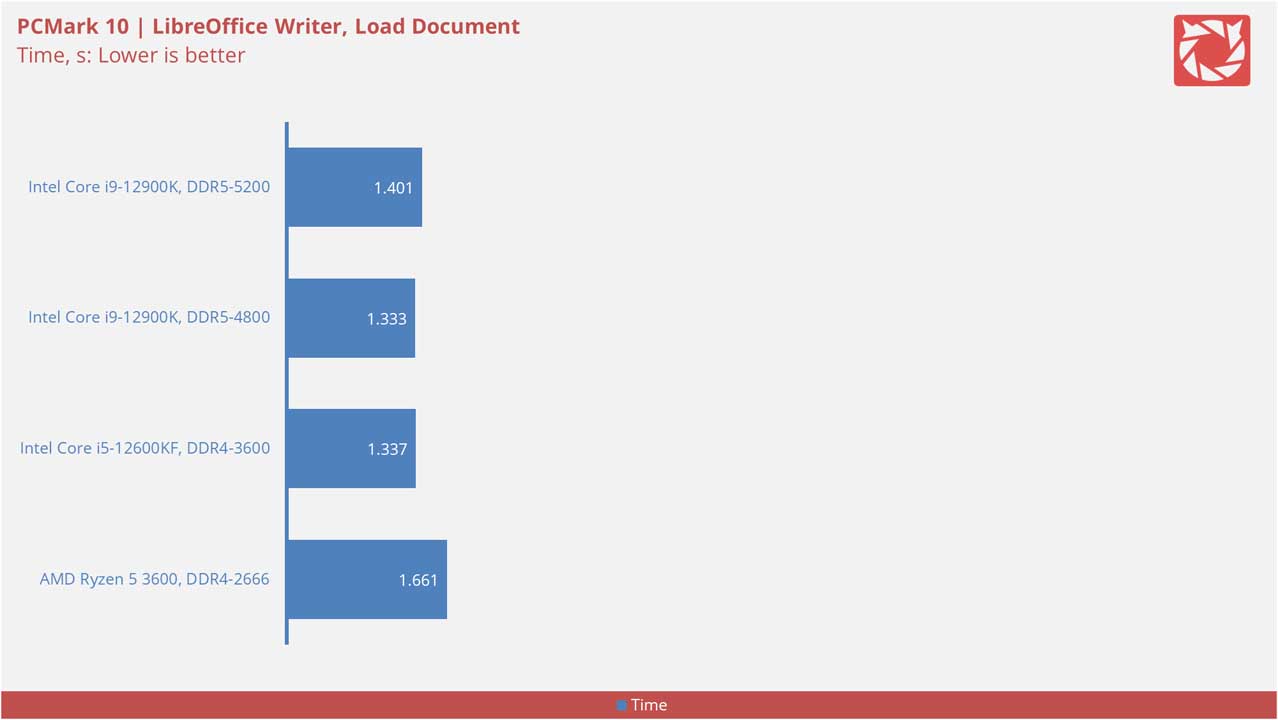 Productivity speed is measured in Seconds (s). This is done via PCMark 10 and its built-in LibreOffice Calc benchmark.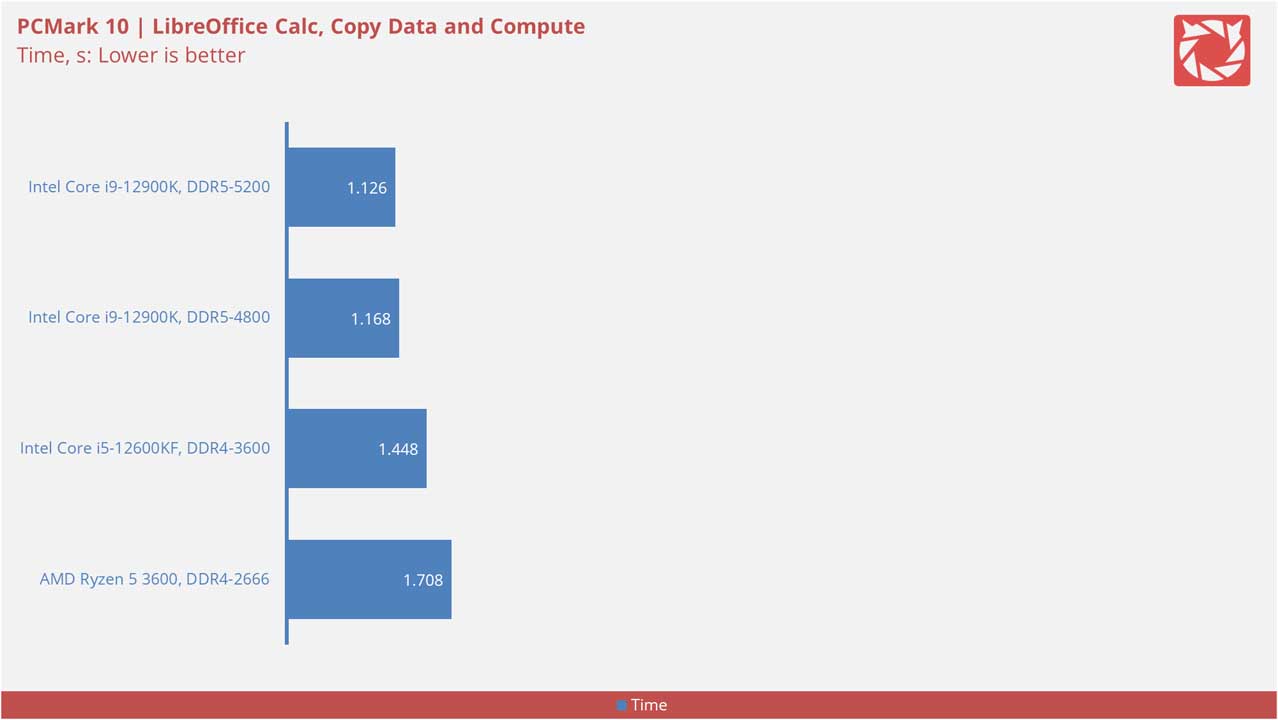 No issues seen at these benchmarks either. The Core i9-12900K's performance could still be felt even with the most mundane of tasks.
Compression
Compression speed is measured in Kilobytes per Second (KB/s). This is done via WinRAR and its built-in benchmark.
Instruction speed is measured in Giga-Instructions per Second (GIPS). This is done via 7-Zip and its built-in benchmark.
On our compression benchmarks, the Core i9-12900K returned with over twice the throughput compared to the Ryzen 5 3600. The Core i5-12600KF on the other hand is also faster compared to its AMD counterpart.
Gaming
Frame rate is measured in Frames per Second (FPS). This is done via Final Fantasy XVI: Endwalker and its official benchmark.
Frame rate is measured in Frames per Second (FPS). This is done via Sid Meier's Civilization VI and its built-in benchmark.
Gaming performance is also one of the key marketed aspects of the 12th generation processors and it shows – both for the average and 1% percentile FPS results from our benchmarks. At Final Fantasy XVI: Endwalker, the Core i9-12900K bested the Ryzen 5 3600 while we saw a bit less of an improvement at Sid Meier's Civilization VI which is a DirectX 12 title. Note that it still pulls an impressive 1% percentile result at the latter which is definitely a combination of its blazing fast DDR5 memory interface and the improved IPC of the P-cores found within the hybrid architecture.
Note that there are still issues with scheduling on some games like Total War: 3 Kingdoms where you have to disable the E-cores to run it properly on a system using Windows 10. If you're already on Windows 11, the game should work smoothly out of the box – as of this date. Intel released a number of updates about this issue with their core scheduling so you might want to check them out.
Thermals
CPU temperature is measured in degree Celcius (ºC) at system idle and load. This is done via AIDA64 Extreme and its System Stability Test. Readings are then taken from the CPU sensor using HWiNFO.
Now it's not all sunshine and rainbows with the Core i9-12900K. This is a hot processor due to a variety of reasons but mainly due to its TDP. We've easily hit 100°C on average at load with AVX turned on using our Noctua NH-U12S Redux here with occasional throttling warnings not exceeding 10%. Turning AVX off though gave us a more decent 93°C of thermal output at sustained loads. No issue here with the Core i5-12600KF though which is no surprise given its 125W TDP.
Using a liquid cooler will definitely improve thermals along with performance over time when the CPU is used with intensive applications such as those that uses AVX. The ASUS ROG Strix LCII 360 for example, lowered the load temperature by 12°C (88°C @ 27°C ambient). To be honest, you wouldn't hit these extreme temperatures with the benchmarks and games I used with my air cooler (sans the stress test). Intel's thermal throttling feature also effectively kept the temperature down whenever the CPU hits the specified TJ Max. For your reference, Noctua rated the NH-U12S Redux with a passing grade for the Core i9-12900K. Still, having a liquid cooler for thermal headroom is better than pushing the processor at its limits.
Power Consumption
System power consumption is measured in Watts (ºC) at system idle and load. This is done via AIDA64 Extreme and its System Stability Test. Readings are then taken using a wattmeter.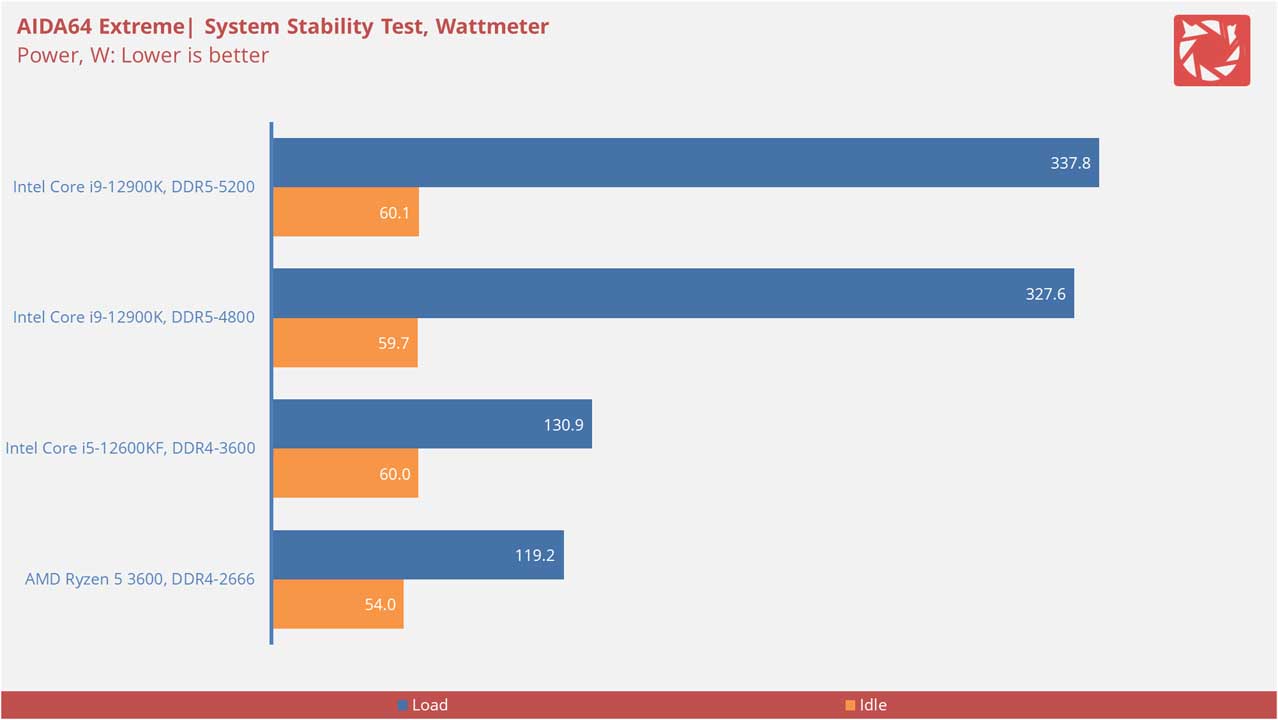 Power draw is definitely one of the major reasons why the Core i9-12900K runs so hot. This is not the full system load mind you, just the CPU, FPU and its cache with AVX turned on. If you're planning to get this CPU, get a high capacity and high quality PSU for it. As a side note, I'm glad that the Intel Core i5-12600KF is also devoid of these elevations when it comes to its power consumption.
Software, Lighting and Special Features
The Intel Core i9-12900K or its 12th generation family rather, comes with time-exclusive features at launch. That includes the native support for DDR5 and PCIe 5.0 interfaces. Apart from those, the processor family uses a hybrid architecture allowing for a more efficient operation via its P-core and E-core implementation.
Intel® Wi-Fi 6E and Thunderbolt™ 4 are also supported but those are more in line with the 600 series platforms and are at the discretion of motherboard vendors. That includes outright support and or models from the major brands not limited to ASUS, ASRock, GIGABYTE and MSI's top of the line models.
Final Thoughts
The Intel Core i9-12900K has been tested so what's the verdict? If you want a simple explanation, this is one of the fastest CPUs you could buy right now – perhaps also one of, if not the best in value at around the $600 USD / ₱29,995 PHP price point. Just watch out for its power consumption and thermal output. This is enough of a challenge for your PSU and cooler so an appropriate flagship for each components are also recommended – fit for its flagship performance.
Perhaps where Intel really one-upped AMD is the 12th generation desktop processor's native support for DDR5 and PCIe 5.0 – among many others. Its innate support for DDR4 is also welcome, as seen on our review of a Z690 motherboard with DDR4 rocking an Intel Core i5-12600KF. Speaking, this is also a mighty contender at its price bracket. Actually poggers on its own.
Now the Core i9-12900K is a much needed counter attack from Intel and I'm. AMD is known to dominate the desktop processor scene for years so we appreciated the blue team's efforts into putting up an excellent fight this year. After all, they are the only major desktop processor manufacturers competing for our hard earned money.
In closing, if you want the absolute best Intel has to offer right now for the consumer market, the Core i9-12900K is an absolute beast of a unit. Just keep in mind its power and thermal requirements – like many top of the line products these days.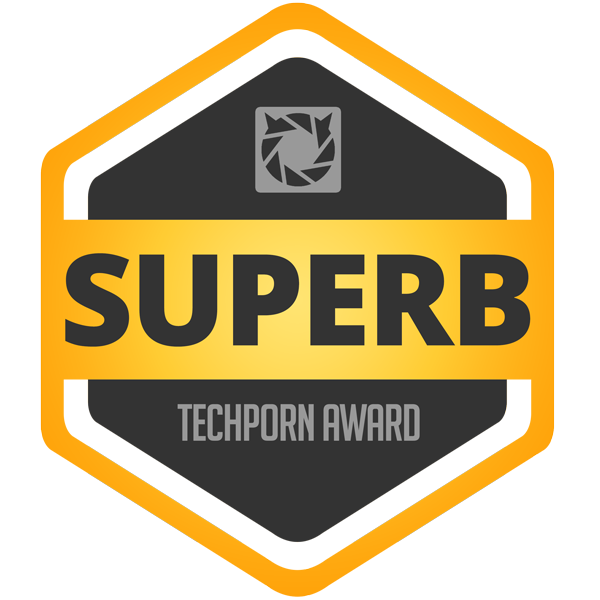 Intel Core i9-12900K Desktop Processor
Summary
The Core i9-12900K is a much appreciated or to put into better words, the much awaited flagship offering from Intel. It is the fastest consumer grade desktop processor I have tested this year and is fitting of its ₱29,995 PHP suggested retail price. Make sure to keep it cool though!