MSI ends Q1 of 2021 with a renewed focus. The company, according to their online held MSI x Intel Launch Event, talked about streamlining their business units to cater their growing solutions. That's on top of the new product line that MSI added this side of the year.
Streamlining the product line
For example, Tim Lee, the Indo-Pacific Regional Manager at MSI, told the viewers that the CND (Computing and Display) now holds three product groups – namely customization, solution and commercial. This is the BU responsible for displays, motherboards, coolers, cases and even PSUs to name a few. Now it is also in charge of the AIO solution for commercial as well.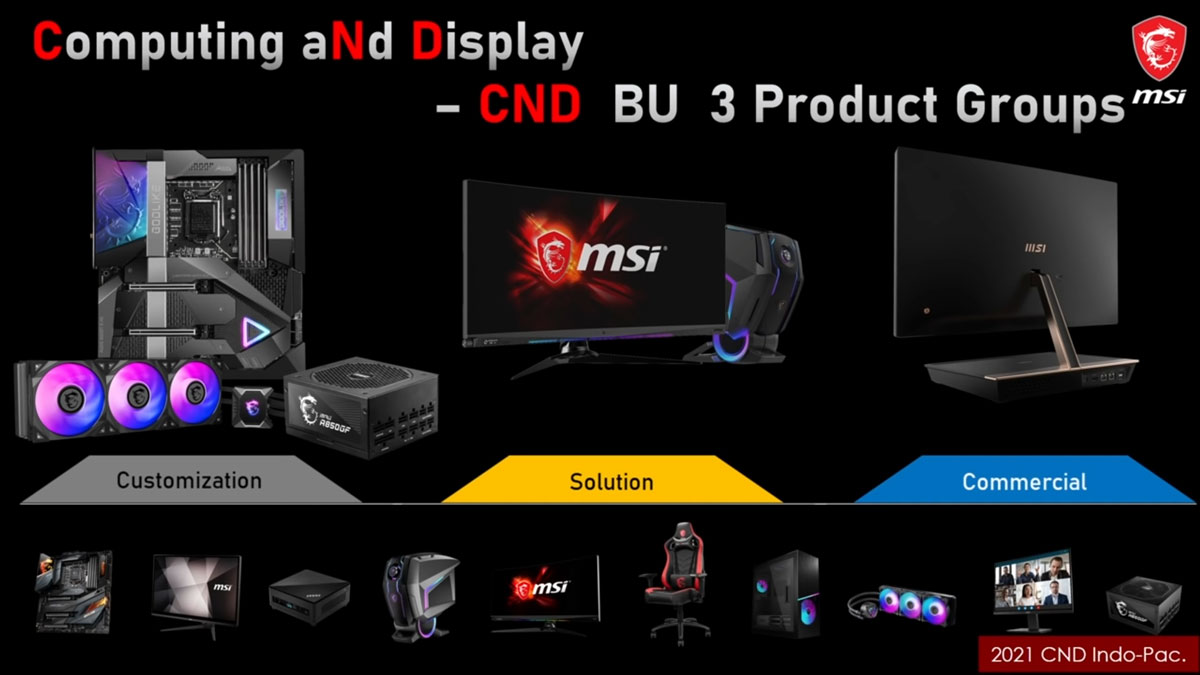 GNP on the other hand is responsible for Graphics and Peripherals, while NB is entirely dedicated to notebooks. With these three main BUs over the traditional each-for-every segments, MSI aims to streamline their resources.
Growth where it matters
MSI also took this opportunity to brag a bit about their growing CND division's display segment. They reported that they had the best year over year growth here with 114% compared to 2019's shipments.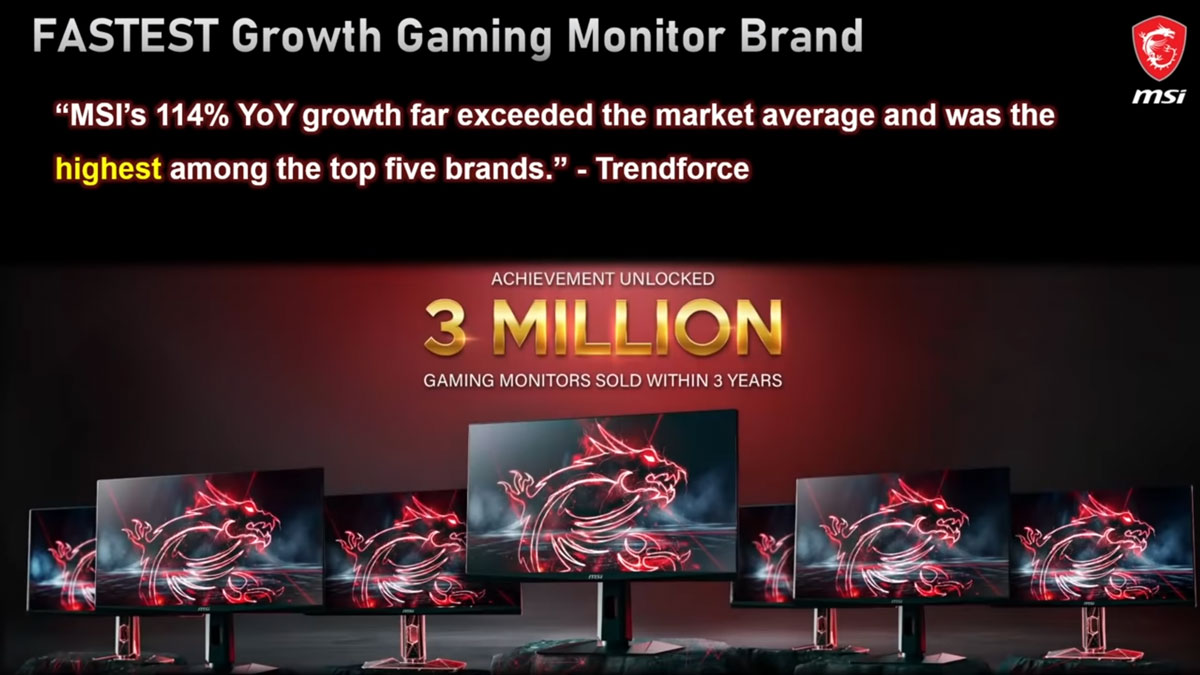 This is a milestone for MSI, having their first monitors unveiled in 2017. We did a number of MSI gaming monitor reviews on the site and I could say that this achievement really speaks about their products.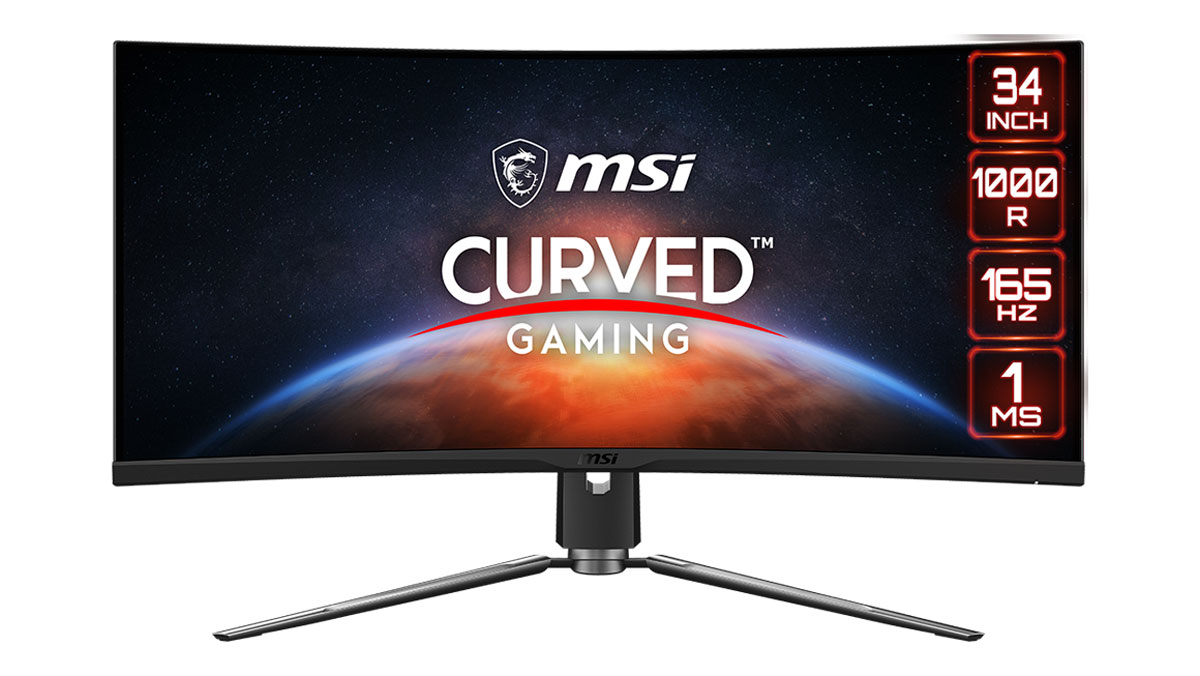 The MPG Artymis 343CQR is MSI's latest addition here, featuring a 1000R curvature in a 34-inch ultrawide package. The gaming monitor also comes with True Color Sync, so you could avoid color differences between connected devices. A nice combo for its Mobile Projector (mobile compatible) feature.
MSI x Intel Products
Now as for new products, MSI obviously dedicated most of this segment for the 11th Gen "Rocket-Lake" Core Series and the Z590 chipset. They showcased the MSI MEG Z590 Ace, the Z590I Unify and the Z590 Godlike motherboard – the most notable of the bunch.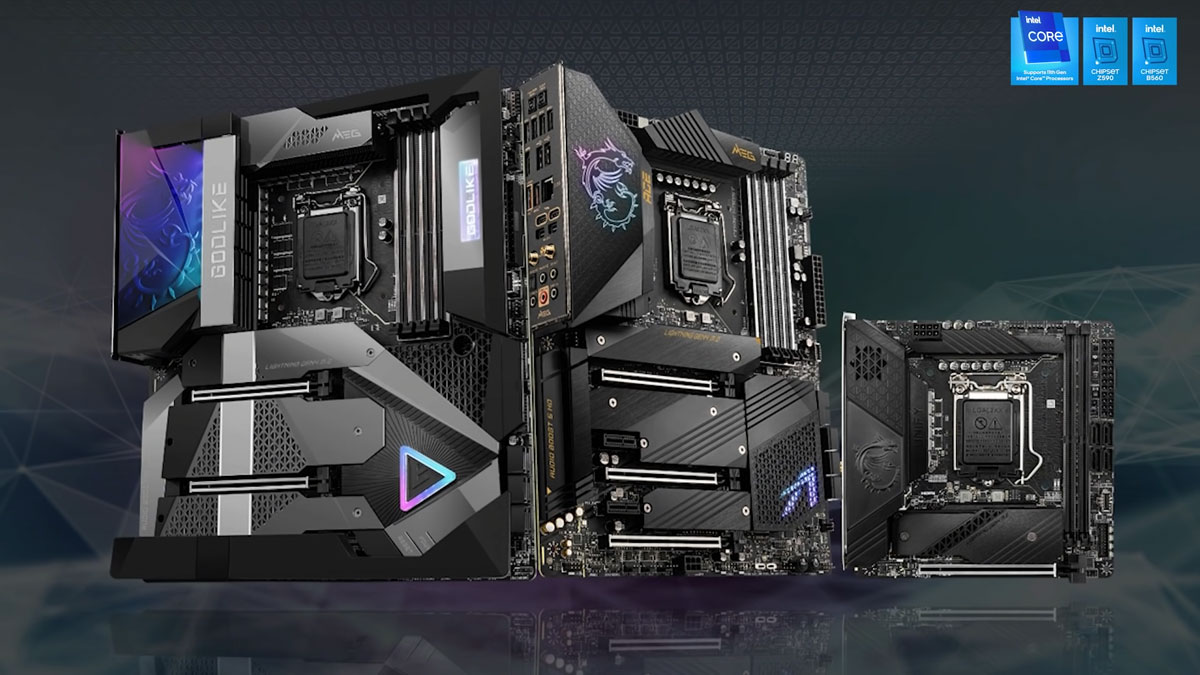 These motherboards fully supports Intel's 11th Gen processors and the much awaited PCIe 4.0 interface for the Intel chipset. These boards also comes with dual Thunderbolt ports, 2.5GbE LAN and Wi-Fi 6E solutions – all within an updated styling.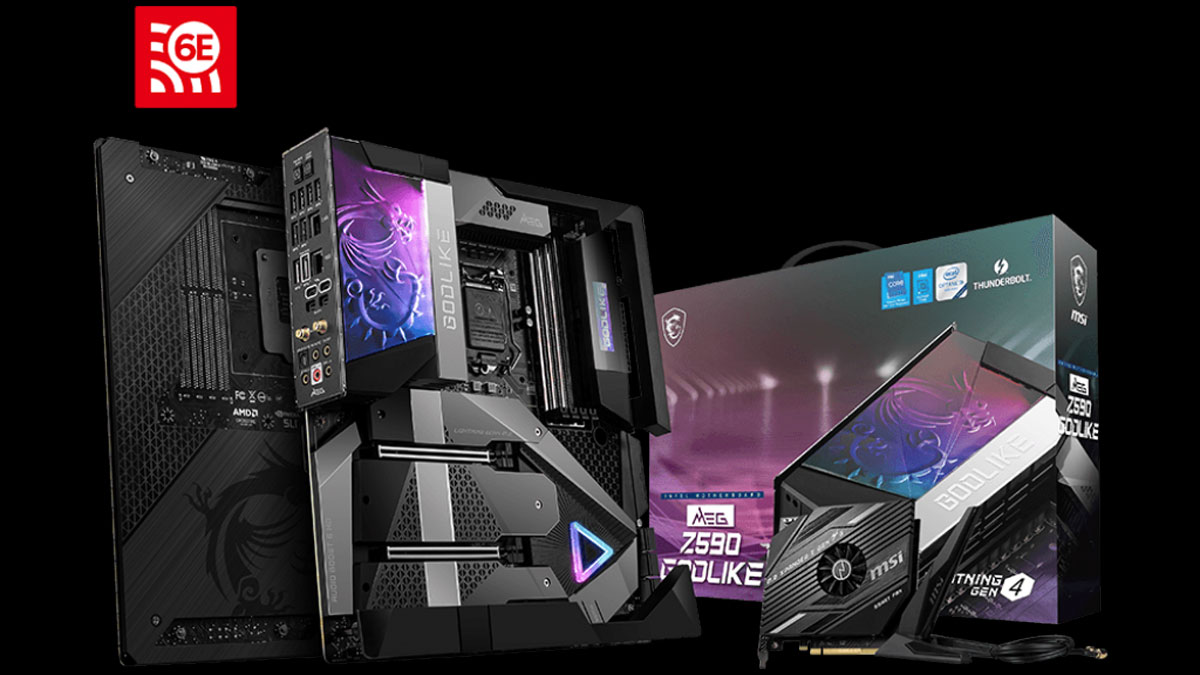 For an instance, the Z590 Godlike is a monstrous E-ATX motherboard with almost everything you could think of that could be slapped onto a motherboard. That said, it comes with a high quality power design, tons of connectivity options and is perhaps one of, if not, the prettiest MSI board that you could get your hands onto right now.
Finally, a farewell to optical media
At this launch event, we also learn that MSI is finally removing its driver/software DVD from the bundles that you would otherwise expect from a new product – with a thumb drive taking its place.
This move is a welcome approach – and a very much one at that. Imagine a free storage drive that you could use instead of the almost obsolete optical media.
Desktop Creation and Gaming Solutions
As for desktops, MSI shared two contrasting solutions here namely the Creator P100 and the MEG Aegis Ti5.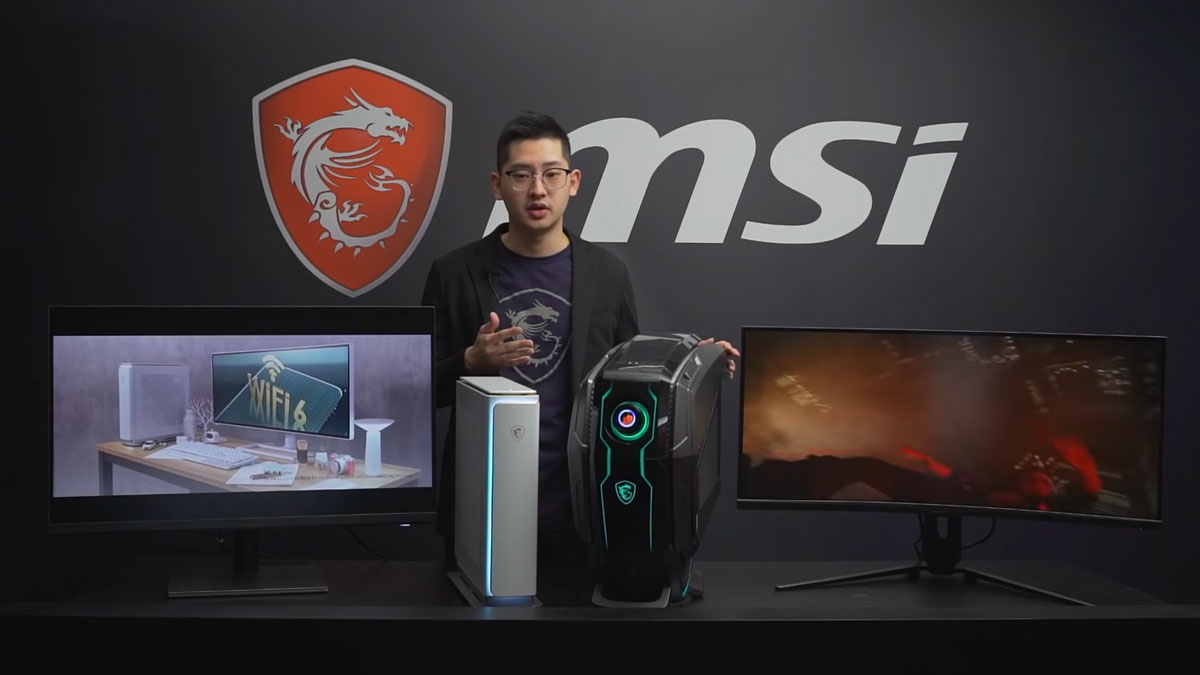 The Creator P100 is a desktop built for content creation. This one comes equipped with tons of connectivity interface without sacrificing its slim form factor. It's basically a tower SFF build through and through and is a nice match to any Prestige or Creator monitor models.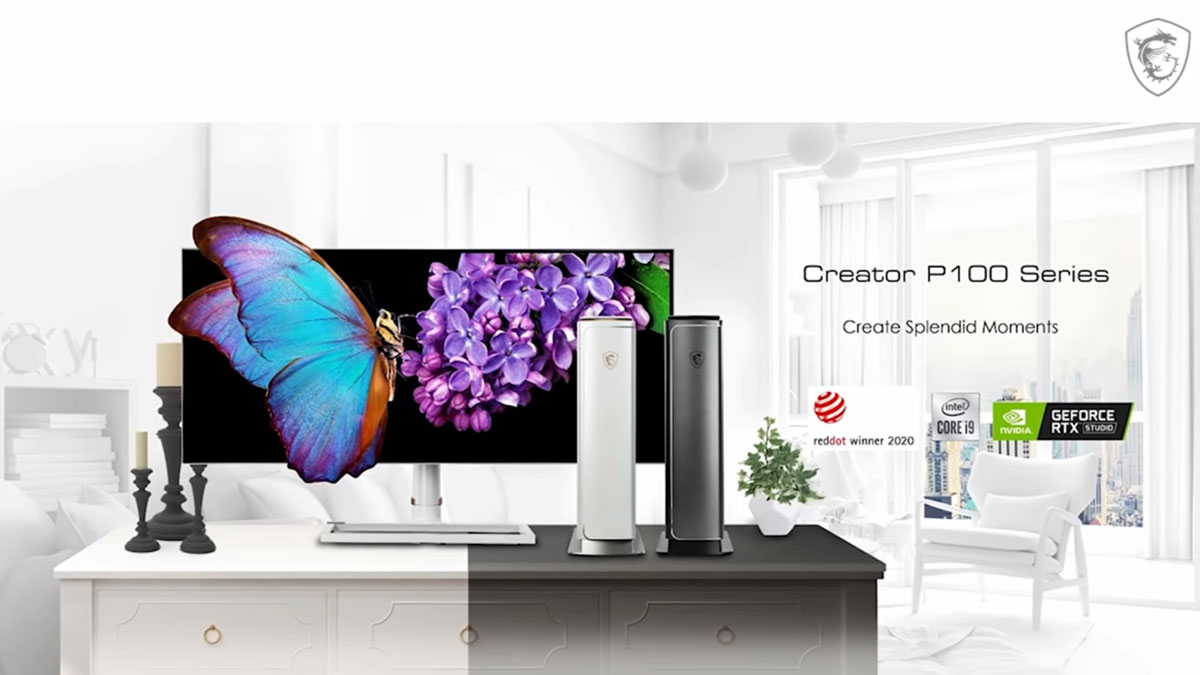 Now if over the top performance and design is your kind of thing, then the Aegis Ti5 is right up the alley. That thing even comes with a physical control center with RGB lighting.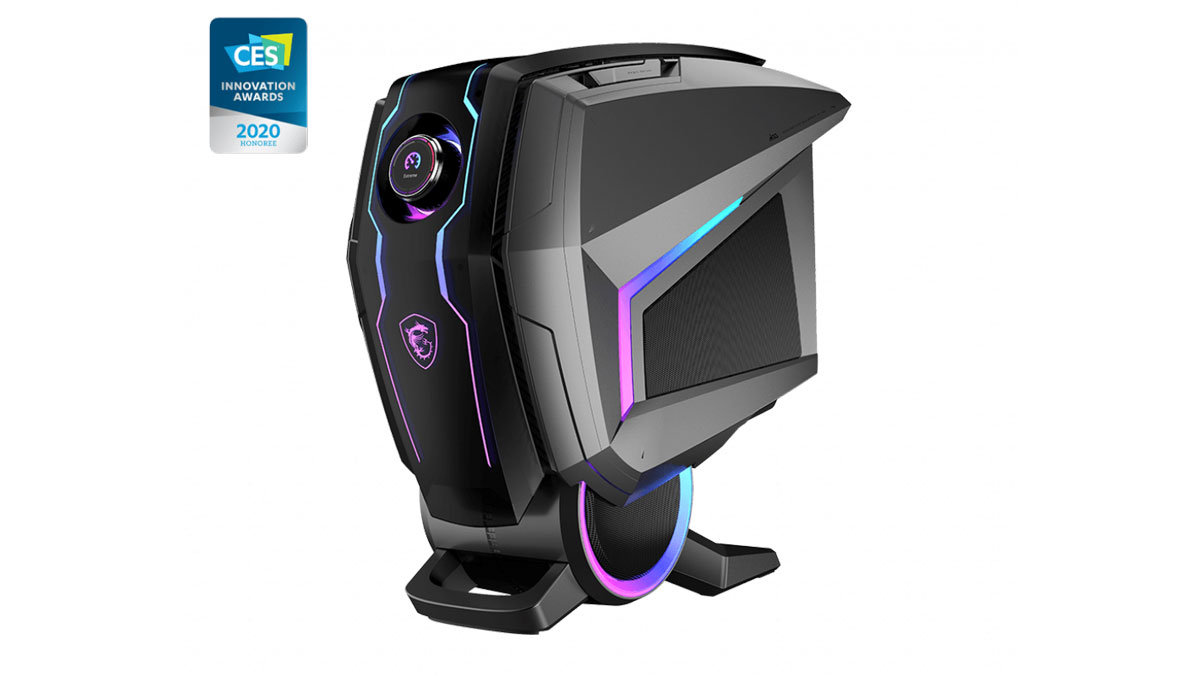 almost every components found within the Aegis Ti5 are DIY friendly models – but are melded together to make the best out of their combination. This is basically an all MSI desktop gaming PC – hardcore fans will like this setup.
SUPRIM: A New Graphics Line-up
With the release of the RXT 30 series comes the introduction of MSI's latest graphics card line-up – the SUPRIM. This is the culmination of decades worth of experience and it shows.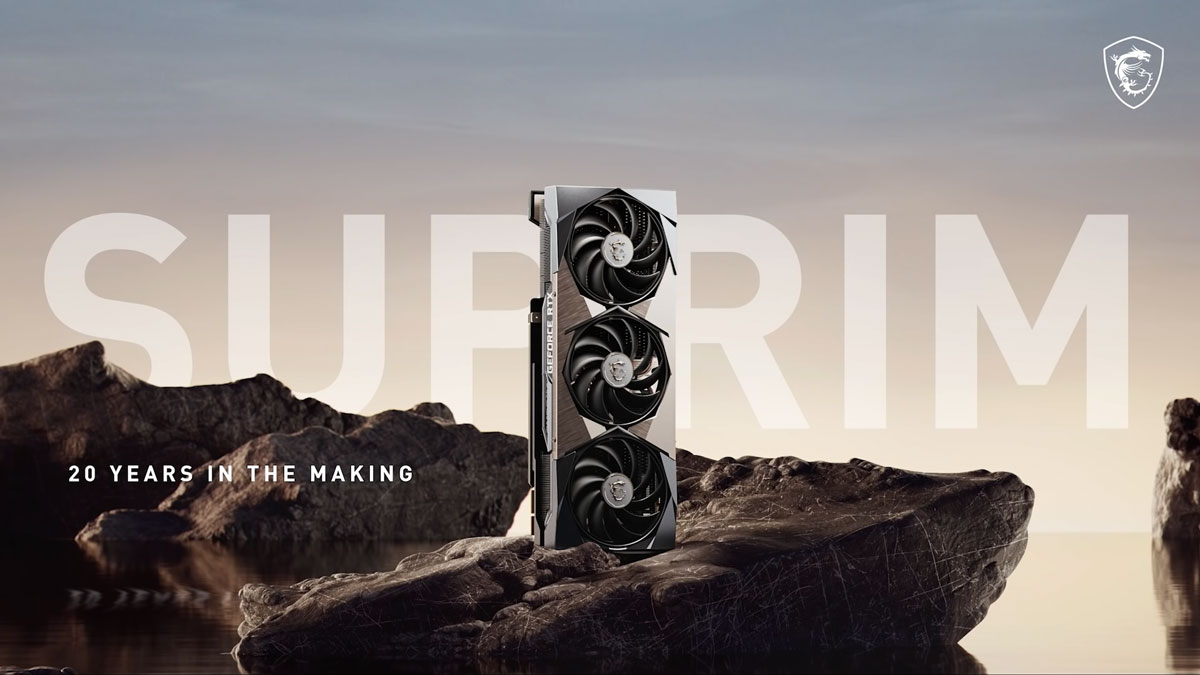 For starters, MSI went with a more elegant approach with the SUPRIM without sacrificing its performance. Everything that needs to be cooled is actually passively or actively cooled. This series is just designed with form and function in mid.
Ultra-light Gaming Mouse
The MSI GM41 is a wired gaming mouse with a weight of about 65grams. This is their lightest gaming mouse yet and they've done that feat without boring any holes into the housing.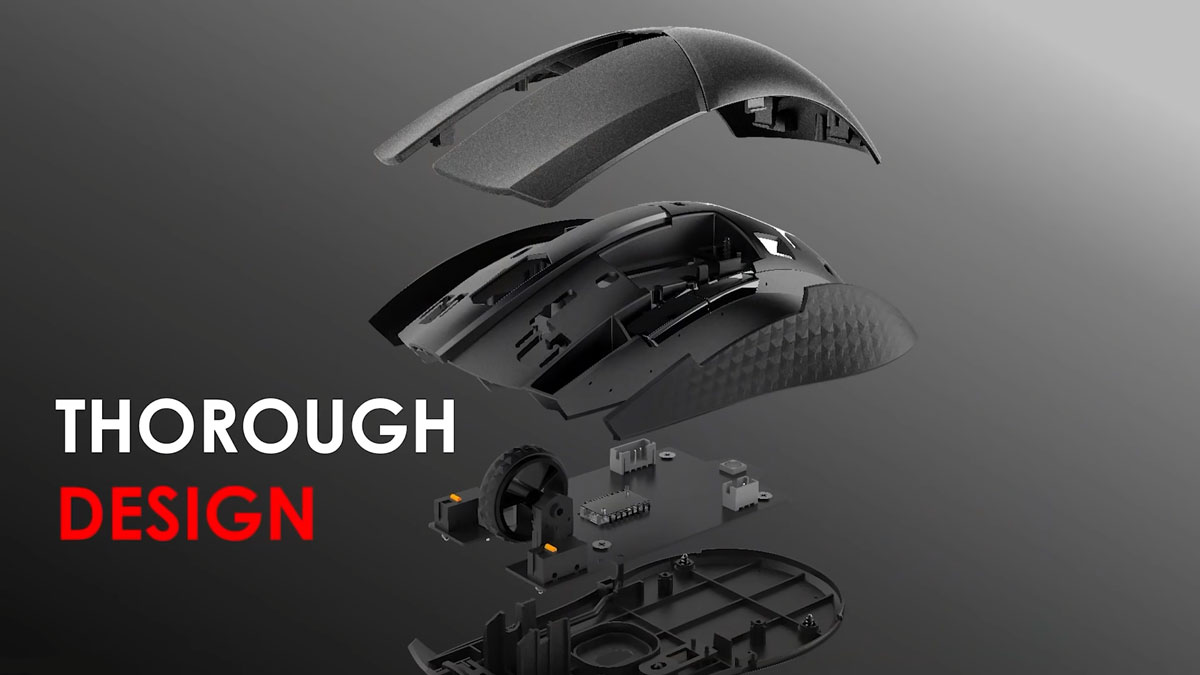 At its heart is the PWM-3389 sensor with a friction-free cable in tow.
SSD joins the line-up
If there's something missing with MSI's current line-up, it must be the storage. This has been finally addressed with the announcement of the MSI SSD family. Not sure about the official model names yet nor the capacity but we know that they are going to be PCIe Gen4 NVMe units and should come with TLC NAND inside. MTBF is about 1.6 Million Hours, while read and write speeds are about 7000MB/s and 6900MB/s respectively.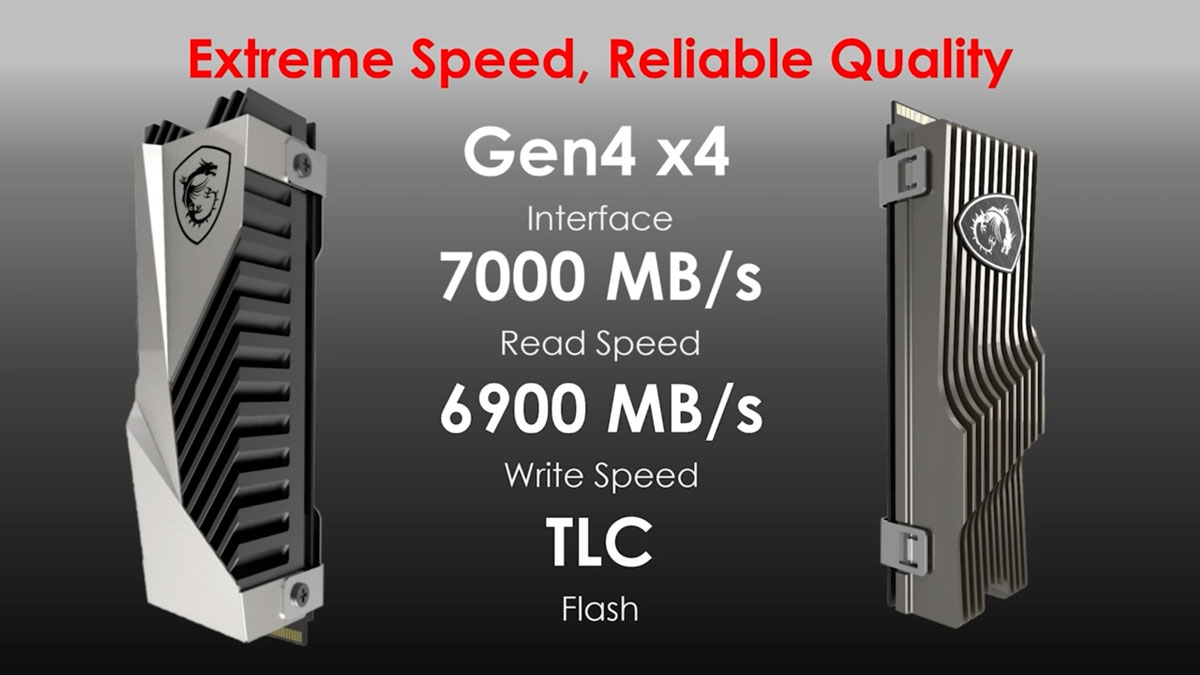 There will be two official models – at least based on the picture provided.
Final Thoughts
MSI leaves us impressed with the offerings they've shown. From unveiling their top of the line 1000R ultrawide monitor to the new SSDs, it is clear that MSI is no stranger to innovation and they are willing to step up their game when the need arises.
With that said, we are interested to see these products on the prowl. If you are interested to learn more about these products, you may checkout the official MSI Global website or you could watch the entire launch event here.