MSI at COMPUTEX 2016 is huge – with a booth full of their latest products, along with gaming oriented activities everywhere you look at. The booth showcases their gaming notebooks, motherboards, and graphics – together with yet to be released SKUs under a new category.
MSI is happy enough to provide us a tour within their premises, and we were quite surprised to see so much things inside. VR is one thing, but eating a cotton candy from a modded PC next to another PC that looks like an arcade station is quite a nice personal experience.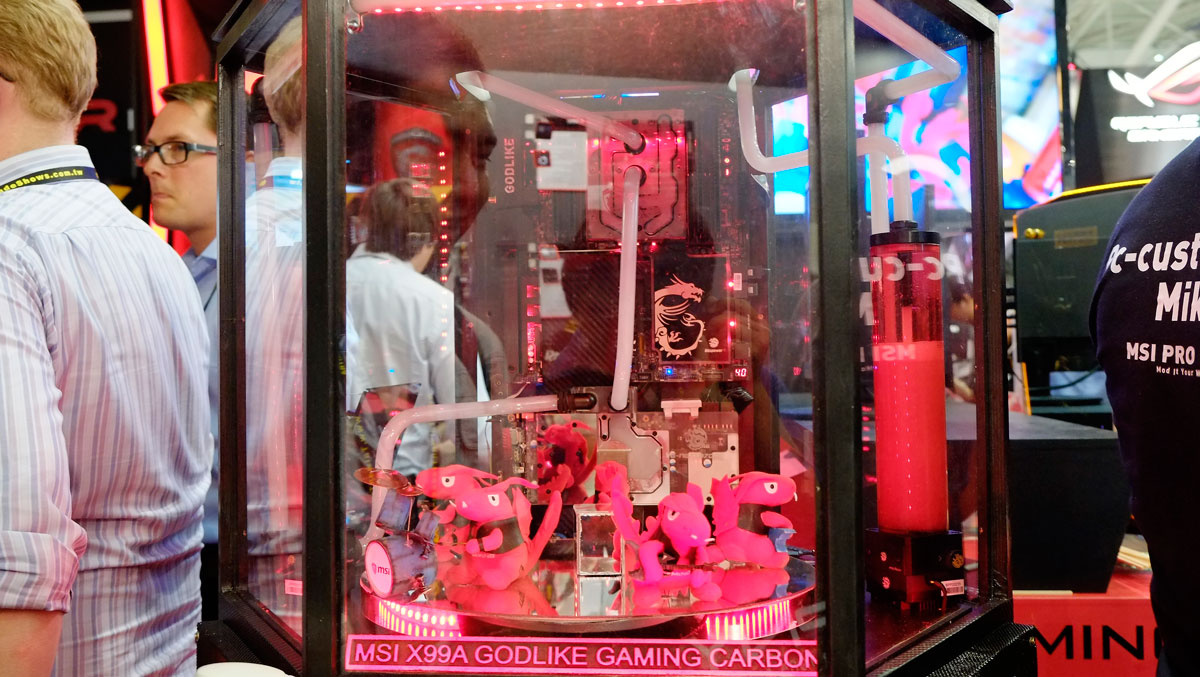 Onto the products, MSI revealed tons of boards at COMPUTEX 2016, with the MSI X99A XPower Gaming Titanium leading the way with full support for Intel's latest 10 Core desktop processor and U.2 storage connectivity for faster storage performance. The Titanium is immaculate both in style and specifications.
In lieu of Nvidia's GTX 1080 and GTX 1070, MSI also featured new models of their graphics cards based on the said GPUs. They've got the Armor on the extreme right, the Aero one which is modeled after the Founders Edition blower design-wise, and the Sea Hawk version which is a water cooled card in partnership with Corsair.
MSI updated their Titan notebooks with the GT83 Titan SLI leading the pack featuring a dual GTX 980 GPU inside. It's the blurry one next to the GT80S Titan, featuring a somewhat thinner body design without the mechanical keyboard. MSI also showcased their GS32 dockable notebook.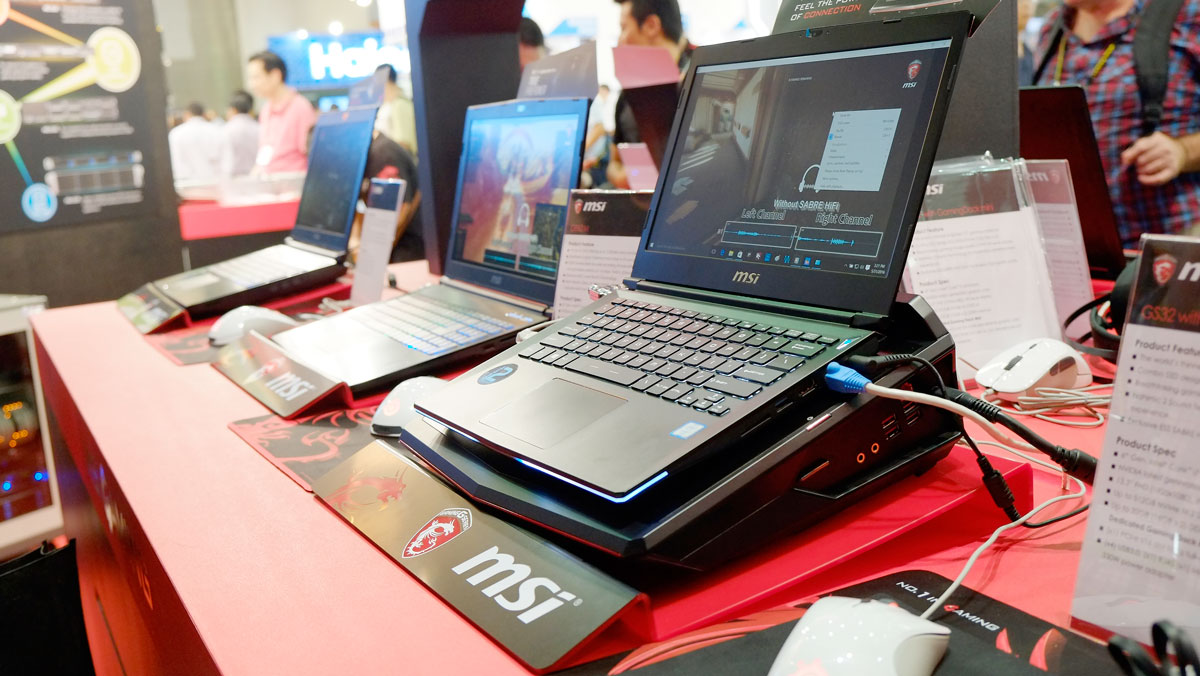 MSI is also trying out new categories to expand their gaming line-up, and it appears that the company is experimenting with cooler designs for the CPU. Details are vague but it appears that the company is so close on finalizing these products, with removable face plate and support for easy user modifications.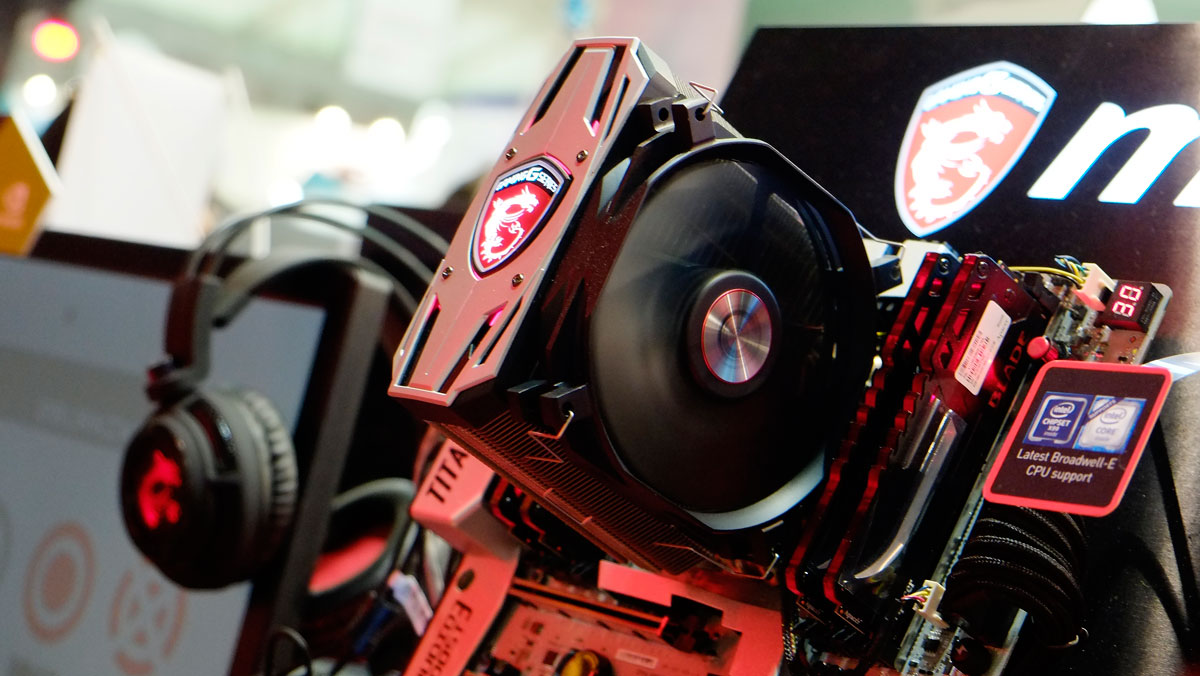 Learn more about MSI at COMPUTEX Taipei 2016 here.