On this review, we are taking a look at the Corsair VOID PRO Wireless Dolby 7.1 RGB Gaming Headset. The best yet Corsair has to offer for the wireless gaming crowd with an exhausting model name to match.
The VOID PRO Wireless should be a step up from the older VOID Wireless models with small design improvements and major internal improvements. Under that fancy shell, Corsair re-built and re-tuned the 50mm neodymium drivers for better mid-range clarity and enhanced bass performance. The internal ear cup cavity has been improved too and with additional materials to provide better passive noise isolation.
Corsair also redesigned the microphone, giving it extra flexibility, flip up muting and a ring LED mute indicator for visibility. The microphone element is now actually 50% larger and it now comes with a windscreen. The VOID PRO has the best mic from the VOID series to date, according to Corsair.
TECHNICAL SPECIFICATIONS:
The VOID PRO Wireless features a pair of dynamic 50mm drivers with 32 Ohms of impedance. It is a closed back, over the ear design with frequency response rated at 20Hz to 20KHz. Sensitivity is rated at 107 ±3dB.
| | |
| --- | --- |
| Driver | 50mm Dynamic |
| Type | Circumaural, Closed Back |
| Frequency Response | 20Hz-20KHz |
| Impedance | 32 Ω |
| Sensitivity | 107 ±3 dB |
| Connectivity | 2.4GHz Wireless |
The microphone on the other hand is a uni-directional one, with a 100Hz-10KHz Frequency Response range. Uni-directional mics are technically superior when it comes to background noise cancellation and we'll see if this one is just as good.
| | |
| --- | --- |
| Type | Dynamic |
| Polar Pattern | Uni-directional |
| Frequency Response | 100Hz-10KHz |
| Sensitivity | -38dB ± 3DB |
There's basically nothing about the specifications of the sound processor but it is Dolby Atmos certified.
PACKAGING AND ACCESSORIES:
The VOID PRO Wireless is enclosed inside a traditional Corsair gaming packaging, which is enough to keep it safe from bumps and bruises. It clearly states what the headset is all about with a clean execution.
The Corsair VOID PRO Wireless comes with a charging cable, a windscreen for the mic and a 2.4GHz wireless receiver. A more special edition of the VOID PRO Wireless will come with a docking bay for the receiver.
Of course, there are paper works too for those who still loves reading on paper. Seriously, we only need at least one or two here for the most important stuffs.
DESIGN, BUILD AND COMFORT:
The design of the Corsair VOID PRO Wireless is not much different from the older VOID models but there are subtle differences. First off, the mic no longer has the ridges which made the headset look sleeker and there's no extra lighting bar below the LED lit Corsair logo. The VOID PRO weighs in at 375 grams without the cables and the receiver so it is pretty heavy for my liking. For something branded as a "PRO" I expected it to be 350 grams or lighter, but I guess wireless headsets are incomparable to wired ones when it comes to this area.
Headband itself is made out of plastic, in combination with a meshed foam padding which is really soft by the way. There are 8 level of band adjustments and they lock in place securely with an audible click.
The ear cups are based on thick and removable mesh paddings. Corsair calls these as "True Form" pads. The pads has a depth of 25 mm, with an angular design so we're looking at 50-60mm of clearance here (LxH). These meshed pads are soft and comfy enough for my liking, but I'd like Corsair to try something new with velour pads. This is their PRO line after all.
The microphone no longer features the InfoMic, but has been replaced with an indicator light for status information. The mic is swivel to mute which is a feature found only at the wireless VOID PRO models. The volume rocker below doubles up as a toggle for the Dolby 7.1 (long press) and profiling (short press).
The mic mute button is still present at the side, which is kinda redundant. It's also the button for the sidetone feature though so I guess everything's fine here (long press).
Comfort is generally good if not great due to the 375 gram weight. Clamping force on the other hand is not the best in class; which is light at best. So, don't go trashing it on your head or face the consequences. It stays in place during normal usage so there's nothing to complain here if you're one of the norms.
SOFTWARE:
The CUE 2.0 is required if you want to maximize the Corsair VOID PRO to its fullest. There are only a few options here with lighting effects and EQ presets being the most important ones. Dolby Atmos can be toggled here, together with the mic / sidetone levels.
You'd get a total of 6 lighting effects, with adjustable speeds and their own sub effects to be desired. Only the Corsair logo can be adjusted for the RGB effects tho.
The battery level display is located at the global settings menu (cog icon), which is honestly not the best location. I hope Corsair will address this small nuance on their future CUE 2.0 updates.
TEST SETUP AND METHODOLOGY:
The vast world of head gears are subjective, and is usually a heated debacle among avid listeners. For an instance, some may favor heavy bass emphasis while others may favor less bass and prefer a richer mid-range or higher frequency range details. In short, a head gear might sound great from someone's perception while at the same time, it may sound awful to other listeners. There are also things to look out for such as the sound stage, imaging, the general sound signature of the head gear and several others.
Gears used to take cross reference sampling is my SONY MDR-7506 studio headphone. Performance is evaluated with our motherboard's audio solution, unless it requires other forms of input. SPL should be around 85dBA during the tests. Tracks, movies and games used are outlined below:
Tracks:
Caribbean Blue – Enya
Hey Nineteen – Steely Dan
Unfinished Sympathy – D2
Axel F – Harold Faltermeyer
Hotel California – Eagles
Games:
Overwatch
Battlefield 4
The Witcher 3
Movies:
Pacific Rim
Mad Max: Furry Road
As for microphones, performance is evaluated with our motherboard's audio solution. That's unless, the microphone requires other forms of input. Sampling is taken with the Windows 10 Voice Recorder on a 34dB environment.
This review has been made possible with Banggood's photography equipment. Learn more from this link.
OBJECTIVE AUDIO PERFORMANCE:
Head gears although mostly subjective, can still be tested for basic objective measurements with the help of AudioCheck.net's Headphones and Earphones Benchmarking Test Files.
HEAD GEAR TEST RESULTS
FREQUENCY RESPONSE: BASS 10 Hz – 200 Hz
Passed with 10 Hz minimum frequency range
FREQUENCY RESPONSE: TREBLE 8 kHz – 20 kHz
Passed with 19 KHz maximum frequency range
SPECTRAL FLATNESS
Passed
DYNAMIC RANGE
42 dB Below Full Scale
DRIVER QUALITY
Passed
DRIVER MATCHING
Passed
WIRING
Passed
BINAURAL TEST
Passed
Based on the test files from AudioCheck.net, the Corsair VOID PRO passed with flying colors across most test suites. The frequency range from Bass to Treble are excellent, able to go as low as 10 Hz, and up high at 19 KHz. Dynamic range is 42 dB however and could be due to the light clamping force and the materials used. Noise cancelling is not its strong suit as far as our tests are concerned.
GENERAL AUDIO PERFORMANCE:
As much as I'd like to test the VOID PRO Wireless on its default EQ settings, we really have to bump its sensitivity shown at the screenshot below. This is on our opinion, the best settings for our ears, enabling us to get richer presence and brilliance together with a more believable upper midrange output.
The low end performance of the VOID PRO Wireless has a good sub-bass and mid-bass presentation, while the upper limits towards the lower mid-ranges could be somewhat better. While EQ adjustments will improve the quantity around the bass area, it doesn't necessarily improves the quality so we're leaving them at the default mark.
The default EQ levels of the mid range is kinda just alright for my liking so I really have to bump up the EQ 2dB – 4dB higher than the default. Mid range performance at these levels bumped up the clarity of vocals even with the Dolby 7.1 activated. If you really want to get what you're paying for, then you really have to play with the EQ.
Treble really needs a 4dB of bump since it lacks the spark I'm looking for by default. We do love analytical sound signature so our adjustments fits our needs for richer presence and brilliance. While I may sound like nitpicking the the VOID PRO, its performance is actually rather great for a wireless gaming headset. Sure it's not comparable to my studio monitors, but it is good enough for what it is and its worth. For 99 USD, there's hardly any other wireless gaming headsets that could come close, output wise.
GAMING PERFORMANCE:
Immersive and believable performance are the things we are looking for when it comes to gaming. With the Dolby 7.1 surround in play, the Corsair VOID PRO Wireless puts its name on the line without hesitation.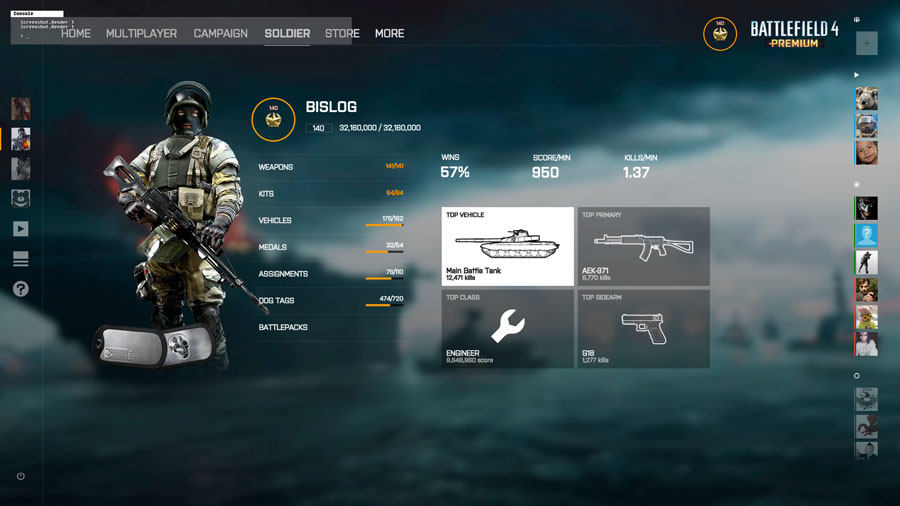 Localization with surround turned on is astonishingly good. Usually, it's the other way around with lesser surround implementations, but Corsair really did a great job with this one. This is a proper Dolby 7.1 surround headset we've got, similar to the HyperX Revolver S that we've tested months ago. I'm not going to explain how good gunshots and explosions sounds with this headset. It's just that good. As far as gaming performance is concerned, we are looking at a winner here. Stay tuned for our updated testing procedures. We are working on a binaural demo for head gear audio quality sampling.
MICROPHONE PERFORMANCE:
Microphone performance is also a strong suit of the Corsair VOID PRO Wireless. It has to be expected, since Corsair markets the VOID PRO's mic as the best they've done so far. There is considerable amount of white noise though at higher levels, so keep it below 70% for quality output and reduced noise. Excellent stuff overall.
WRAPPING IT UP:
The Corsair VOID PRO Wireless is an excellent gaming headset, with features built for streamers and seasoned gamers. Its 7.1 surround feature is definitely one of its strong points, with the excellent microphone complementing it along the way.  This is a bass and mid-range oriented headgear, so for those who are looking for richer treble output you have to work on it on the EQ.
Design wise, the Corsair VOID PRO Wireless is one sleek headset. It no longer has the small design elements that some might find annoying on the last VOID iterations; making it a proper looking headset with a dash of non-obtrusive gaming oriented design. Build quality is astounding too, but you are paying for an excess weight with that in mind. 350 grams and below is actually my preference but as a wireless headphone, this should be expected.
Now on the aspect of wireless performance, we could get a full 18 hours of run time with the VOID PRO. That of course includes the idle time so it's rather good for a day or two. Just make sure to disable the RGB lighting, since we could only get a maximum of 8 hours with the feature turned on. RGB is not my thing especially on headsets so I don't really care much about it.
Pricing is set at 99 USD which translates to around 5000 Pesos. That's for our wireless model, while the wired one will set you back at 79 USD. Any of the VOID PRO models should feature an identical audio performance so it basically boils down on your preferences. Either way you go, both will keep you occupied like a happy camper.
GREAT STEREO PERFORMANCE
7.1 SURROUND THAT WORKS
COMFORTABLE MESHED PADDING
EXCELLENT MICROPHONE
GREAT BUILD QUALITY
PLUG AND PLAY DEVICE

LIGHT CLAMPING FORCE
BATTERY LIFE WITH RGB LIGHTING ENABLED
Corsair VOID PRO Wireless Dolby 7.1 RGB
PERFORMANCE -

8/10

BUILD QUALITY -

8/10

FEATURES -

8/10

AESTHETICS -

8/10

VALUE -

7/10
Summary
Pricing is set at 99 USD which translates to around 5000 Pesos. That's for our wireless model, while the wired one will set you back at 79 USD. Any of the VOID PRO models should feature an identical audio performance so it basically boils down on your preferences. Either way you go, both will keep you occupied like a happy camper.